Today, Donald Trump's lackey Matthew Whittaker arbitrarily declared possession of another inanimate object to be "illegal." Owners of bump stocks are benevolently given 90 days to surrender their property to the government without even the illusion of "just compensation" or "due process of law" as mandated by the Constitution that supposedly protects us from governmental overreach.
I previously wrote a polite and informative post on the matter. It looks like the time for being polite is over.
Do you really think Donald Trump is playing 4-D chess and still stands for freedom? If so, Congratulations! You're a boot-licking cop-sucking flag-humping Tory who would sell your personal liberty and the rights of your neighbors for a false sense of security. You would justify robbing, kidnapping, or murdering innocent people just because they refuse to submit to the arbitrary dictates of appointed bureaucrats who don't even have the balls to enact the matter legislatively. You have lost any right to claim you care about liberty.
Of course, it's not like your track record is any good so far.
You cheer the war on drugs that declares mere possession of organic matter without government approval to be a "crime."

You cheer the war on immigrants that demonizes foreigners as monsters while you disregard their natural rights without a second thought.

You cheer the troops and the wars they have waged around the world without just cause or even a wink and nod to the Constitutional process of declaring war.

You cheer the police as they enforce the innumerable laws against non-crimes, abuse minority communities, and ignore real crimes because they have no obligation whatsoever to protect you from anything.

You cheer the licenses and permits mandated for everything you do as a badge of honor rather than an onerous form of serfdom.

You cheer taxes as "the price we pay for a civilized society," no matter how corrupt, abusive, and downright uncivilized the government they fund proves itself to be time and time again.
In short, you know the word for "liberty," but you have forgotten its meaning. Will you remember it now? Will you have the courage to refuse to comply, to condemn the latest blatant trespass, and to resist any who would enforce it? Or will you continue to be just another coward who chooses obedience over truth as you swear loyalty oaths to scraps of cloth in the name of patriotism?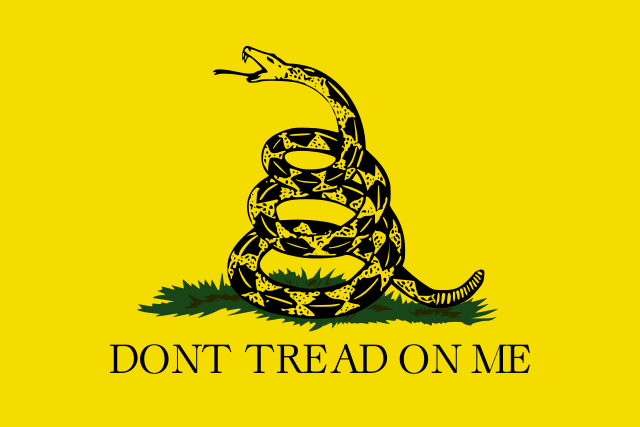 Image credit and context