Teaching young teens about gun safety starts with a visit to the local shooting range. You don't just hand a running chainsaw to a child, nor should you hand them a loaded gun.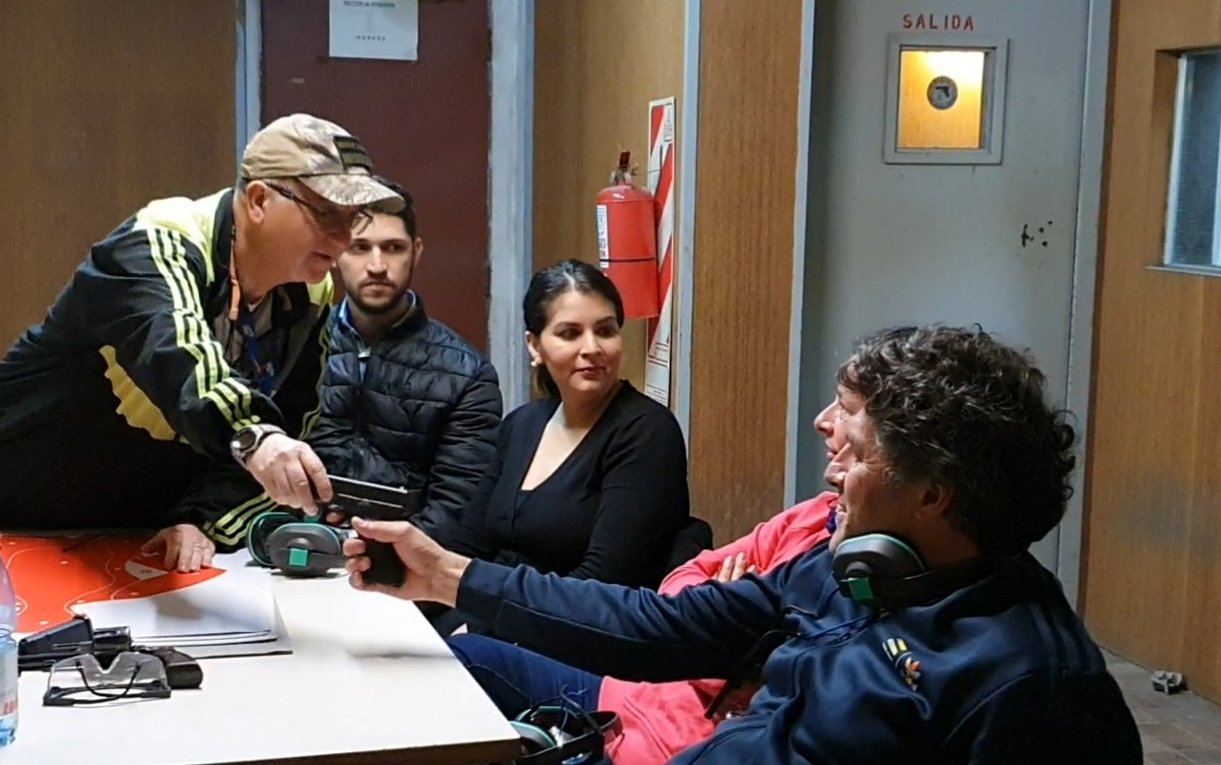 Rene instructs new students.
A power saw in not dangerous in and of itself, nor is a gun. But either of them in the hands of a novice is a bad idea.
My youngest is now fourteen and interested in guns. He started by asking me about the kinds of guns I owned before moving to South America. Then he found a game related to disassembly, cleaning, and even design of guns. More questions came up about what makes a weapon fully automatic.
I have always had guns around me since I was young, and even owned a couple of dozen of them way back when, but not since moving to this country.
About a month ago, we went to a gun store to browse the racks and see what they had. First exposure needs to be in a safe, unloaded environment. we looked at and even held a couple new model 9mm semi automatic hand guns.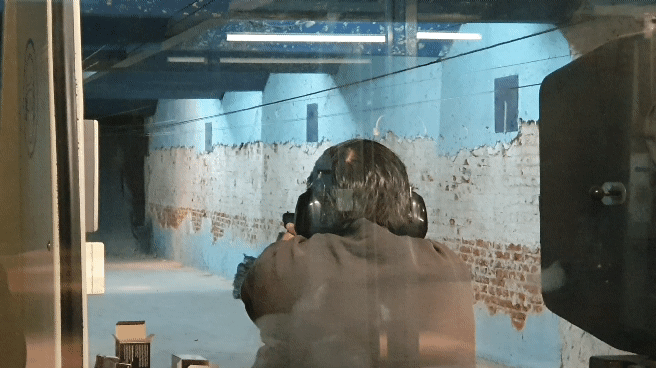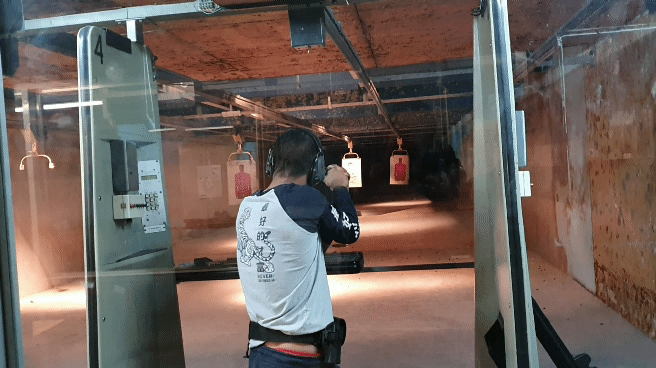 Today, we went to the range, which is buried in a bunker under an unsuspecting city neighborhood, and my kids became familiar with the noise and smells of gunfire.
Rene is the teacher, a retired coast guard man. He is familiarizing four new perspective gun owners on what to do and what not to do when handling hand guns. After a couple of hours, they will be heading into the range and take aim.
Take a minute: Video of what we saw there.
This is the kind of safety class my children will be taking in order to learn about arms before they are allowed to blast holes in paper targets.
I still have my FOID (firearms owners identification card) from when I lived in the USA, but I would need a new card for a new country.
I am in no rush to take on that responsibility here. There is very little crime that would warrant having a firearm. Grab and run is the second most frequent kind of robbery. The first is when cashiers palm bills when you pay for your merchandise, then hold up the cash and say, "You did not give me enough".
Neither of those deserves a led response.