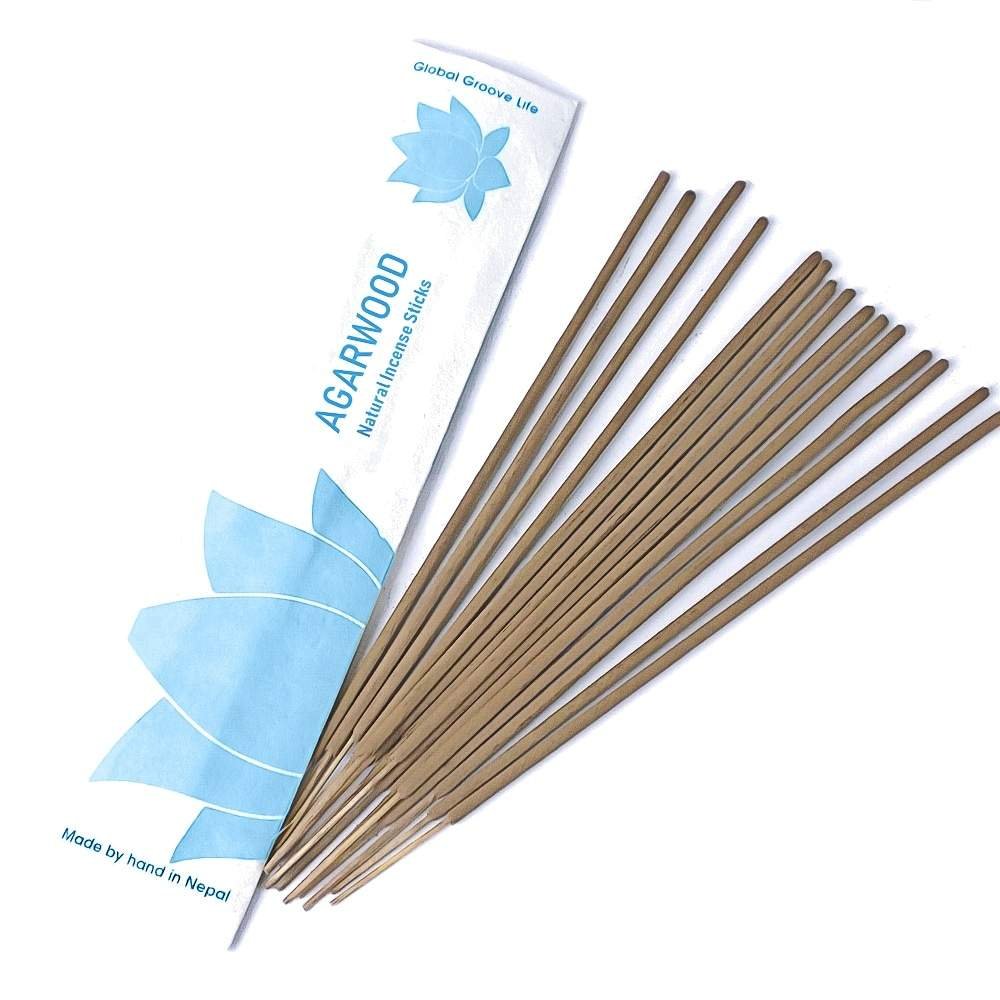 Agarwood is great for...the treatment of pain and regulation of internal organs. Part of Ayurvedic, Tibetan and traditional East Asian medicine it helps to relieve ailments that relate to pain and abdominal complaints.
Entire collection featured here...
https://www.taurustiger.com/posts/handmade-nepal-incense-collection-ten-natural-fragrances
Ideal for moments of meditation and prayer…or to add a cleansing fragrance to your home. These incense sticks are handmade in Nepal using traditional techniques and all natural ingredients…and will burn for 45-60 minutes. The package design will vary on each environmentally friendly lokta paper sleeve. Global Groove is a fair trade organization working with women by supporting and developing artisan co-ops. They are committed to upholding sustainable production processes and preserving the cultural heritage of groups they work with. Global Groove designs, produces and sources inspirational products that change lives. Taurus Tiger Press is proud to assist in bringing these products to more customers!
#handmade #sustainable #artisan #allnatural #ecofriendly #fairtrade #incense #smallbusiness #traditional #crafted #happyworld #spiritual #sustainable #nepal #meditation #prayer #environmental #global #women #cultural
Posted using Partiko Android