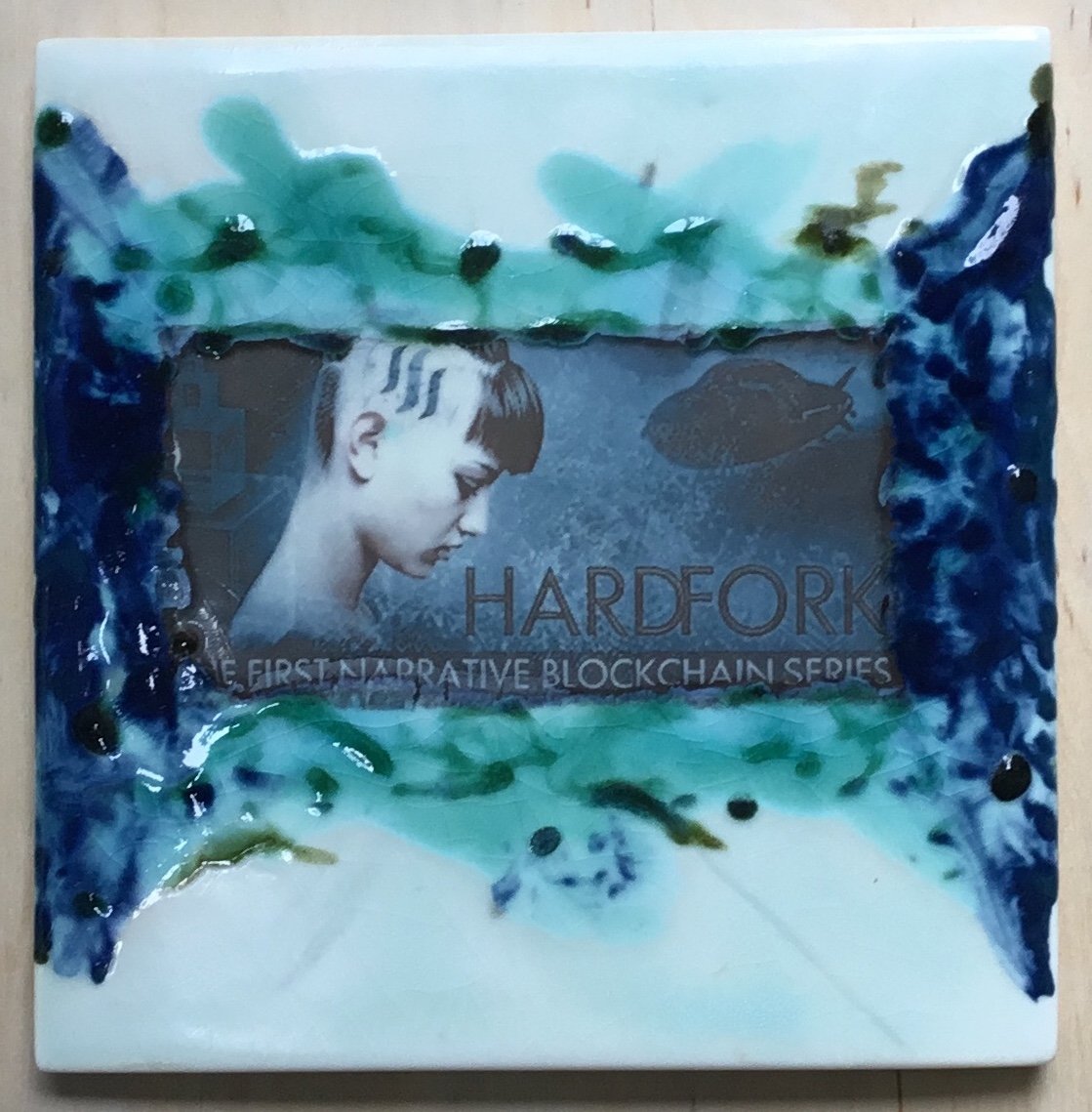 Inspiration has never been in short supply when it comes to my creative process and I always have an abundant flow of good ideas for things to create. However, the time and energy to put all of these in the works is another story completely!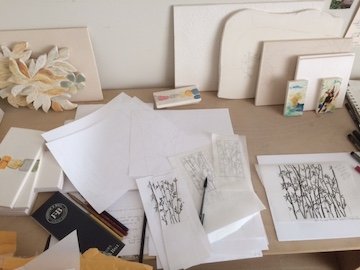 This started as early as college when I had pages in my sketchbook of ideas that never happened. I'm always left disappointed at opportunities missed and the sad reality that the time in each day is finite. I also - in every one of my studios - have always had several partially finished pieces lying around waiting for the time to finish them.
Last year I was really excited to make some swag for the @Hardfork-series . This is a project that fired me up from the beginning. I love that @ericvancewalton, @dougkarr, Matt Neimerg, @skycorridors, @bakerchristopher and their team took the leap to carve out a new way to create a narrative film mini-series powered by blockchain and dealing with decentralized themes.
This disruptive method is groundbreaking to say the least. It has the potential to empower the whole creative process behind the project and can open doors for others trying to get their ideas out there with fewer obstacles and more creative freedom. The source of funding for a project makes a huge difference.
Another source of inspiration for me was the artwork @opheliafu so prolifically produced from the chapters of the @hardfork-series script. She would post these incredible drawings on the Hardfork Slack channel several times a week and each time I saw them I felt an internal nudge to think of ways I might be able offer something to the project. Her images also helped make the story come to life for me. I like sci-fi just fine but it's never been a genre that I seek out, so her artwork jump started my imagination and made me warm to the story more easily.
In the interest of supporting this team and their project I decided that maybe I could make something that could be used as gifts for generous donors or to help raise funds both through posting about the process and the sale of the items.
---
Needless to say, all author rewards from the post will be donated to the @hardfork-series project, better late than never!!
---
My idea was to create some tiles that could be both decorative and useful - coasters, hotplates and maybe some wheel thrown mugs.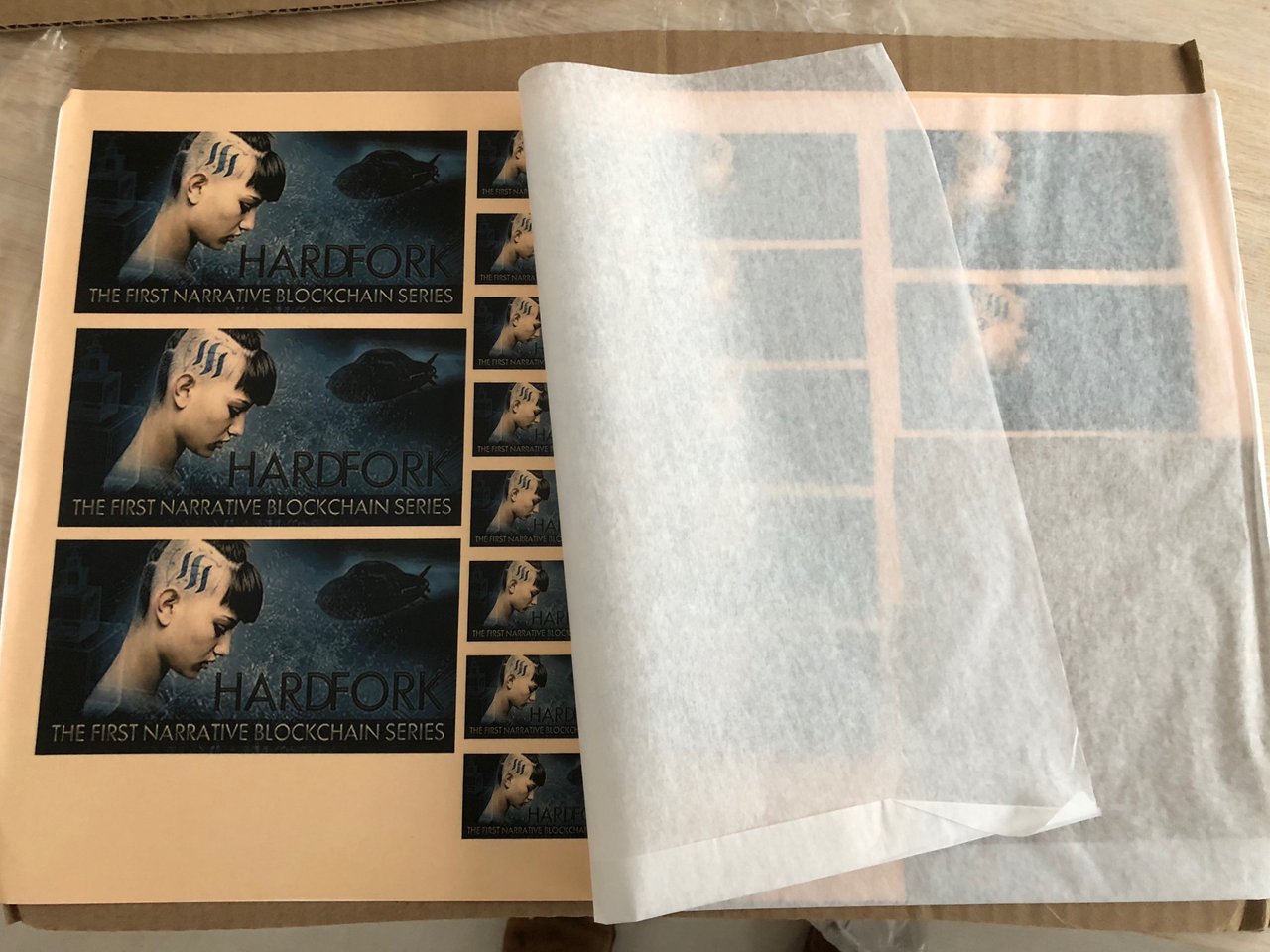 The Hardfork team provided me with one of their images so I could start with a little experimenting. I had this image printed as a special type of transfer intended for a glazed ceramic surface. I made the tile, bisque fired it and then put a coat of white glaze down and fired it again.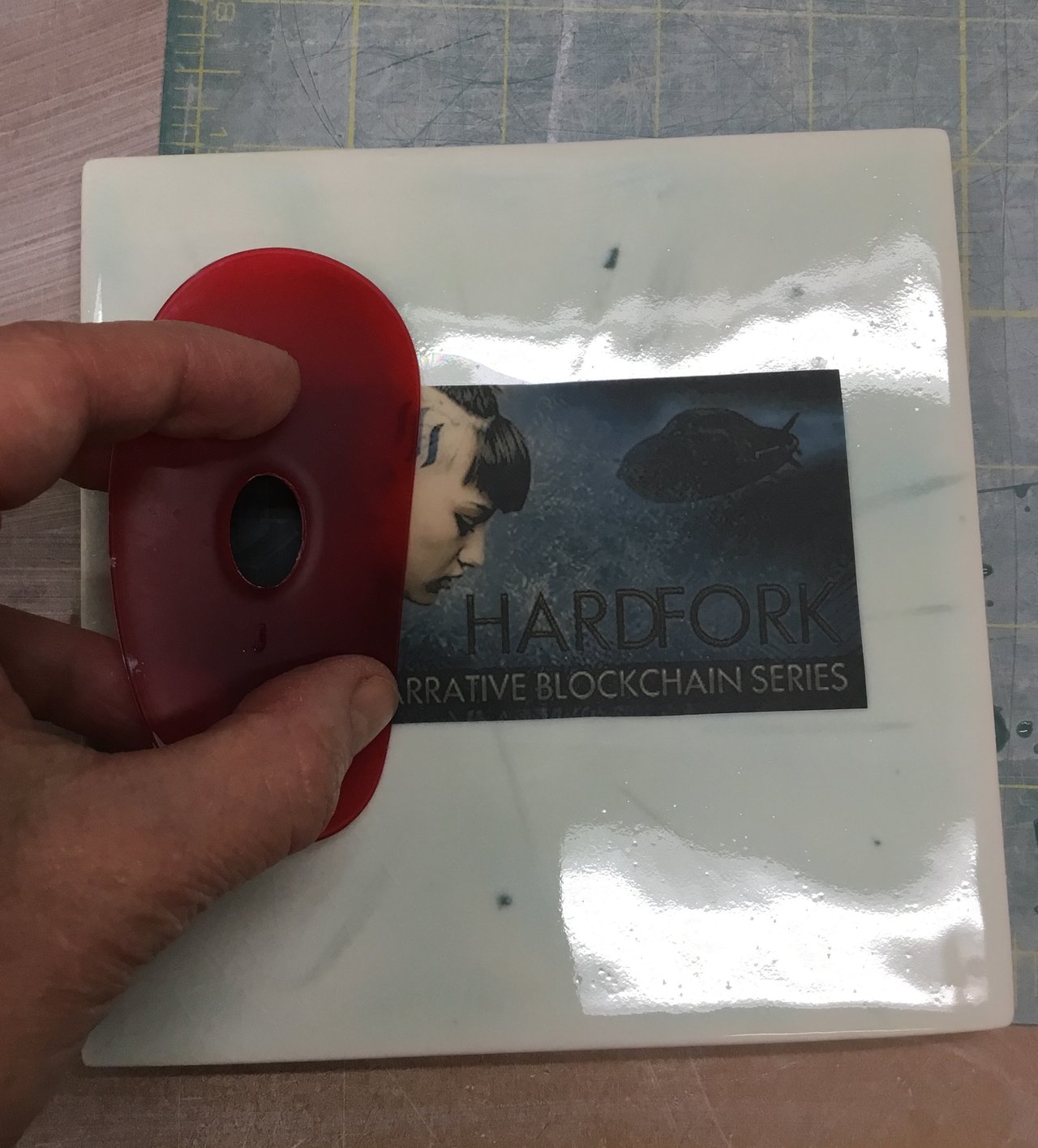 Next I transferred the image on to the tile. It works kind of like a temporary tattoo where you immerse it in water, separate it from the backing and place the image on the tile.
At this stage, I just wanted to see what happened if I put some colors over and around the image. Would the imagery come through? Which colors work? Here are 2 rounds of glazing and firing.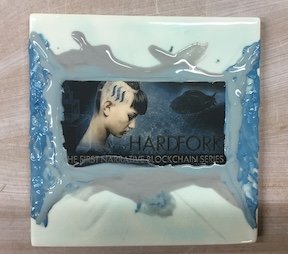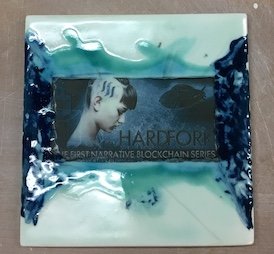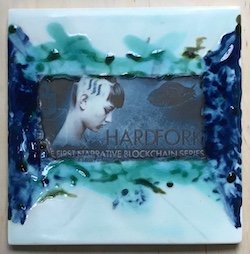 This was as far as I got. As so often happens for me, orders came in with short deadlines and I needed to turn my attention to those and @hardfork-series swag development was put to the side. In this case, I went from super busy finishing work to super busy preparing to move since my X-country move was looming. My attention and time never opened up again.
Here I am a year later unpacking this first attempt at a Hardfork support tile. Such a bummer that I wasn't able to make this happen last spring, but I did at least have enough hope behind it to bring it across the country with me!!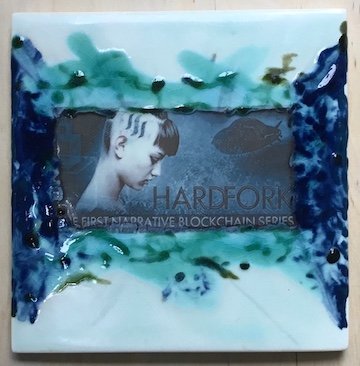 5-1/2" x 5-1/2" porcelain tile
Thanks Steemians for your support, friendship and all the ways you contribute to this platform!
Please consider upvoting this post at 100% to support the @hardfork-series, it's a good one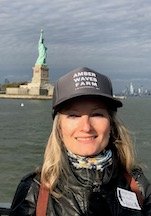 aka Ruth Frances Greenberg, I am a ceramic artist who makes mosaics, tile and all things clay from my home studio in rural Connecticut. I'm here on Steemit to offer my support and friendship to creatives, individuals and projects that I value and want to see more of in the world. The decentralized economy and blockchain technology are promising and I am very pleased to be a part of this exciting new revolution.
Your support means the world to me and enables me to pursue my life and creativity with more freedom and opportunity, thank you! You can learn more about me and my work at www.ruthfrancesgreenberg.com