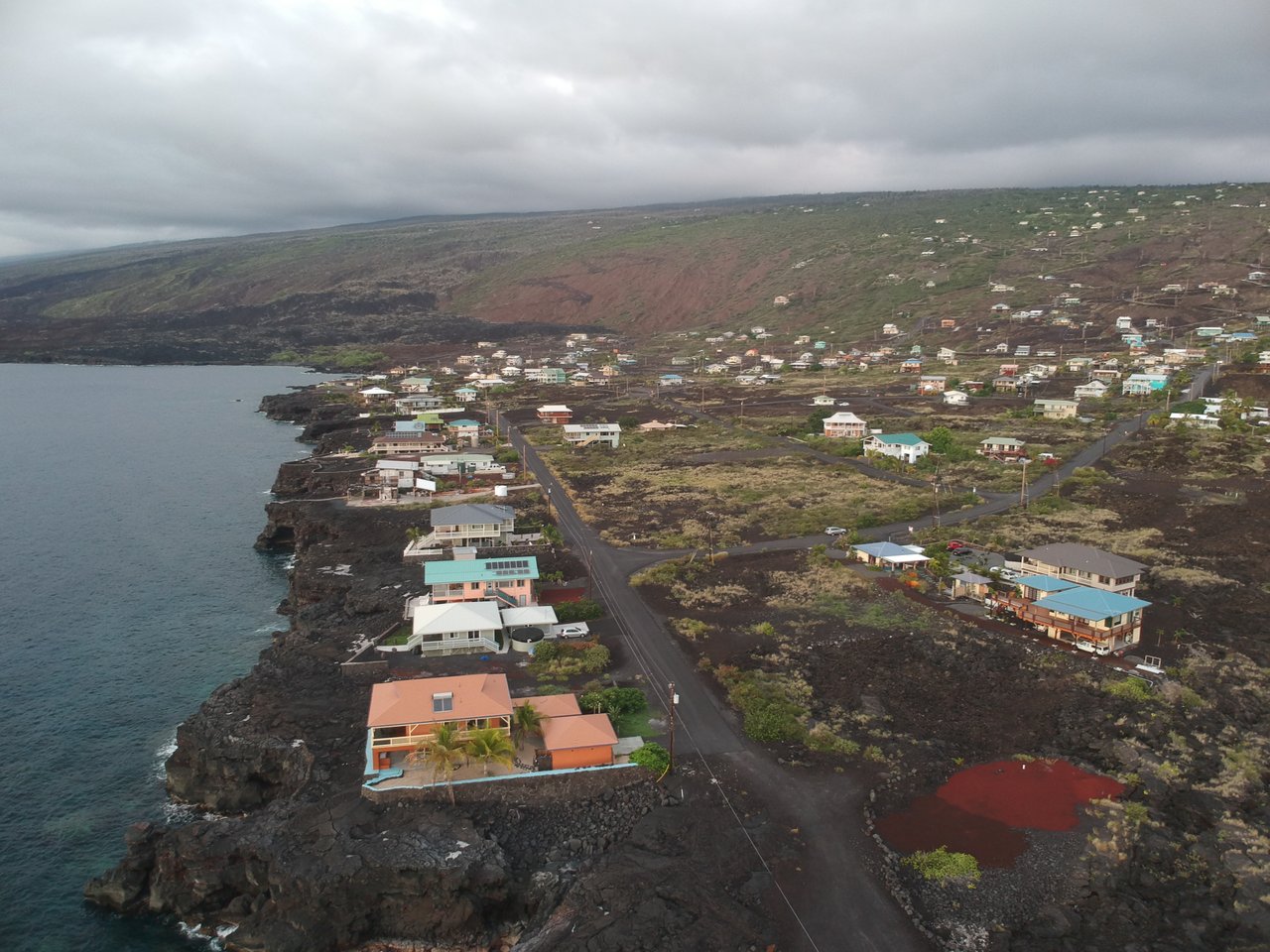 This is a drone photo of the area where we live.
Our original Tiny House is right up the road that branches to the right. You can't see it because it is too small but it is in the open area to the right of the bright blue house on the right side of the picture about 1/3 down from the top.
Our fish grounds are just past all the houses as that is a State Nature Preserve as there are some ancient Hawaiian structures there.
We are headed there tomorrow for a much needed get away from the madness of the steel and concrete city.