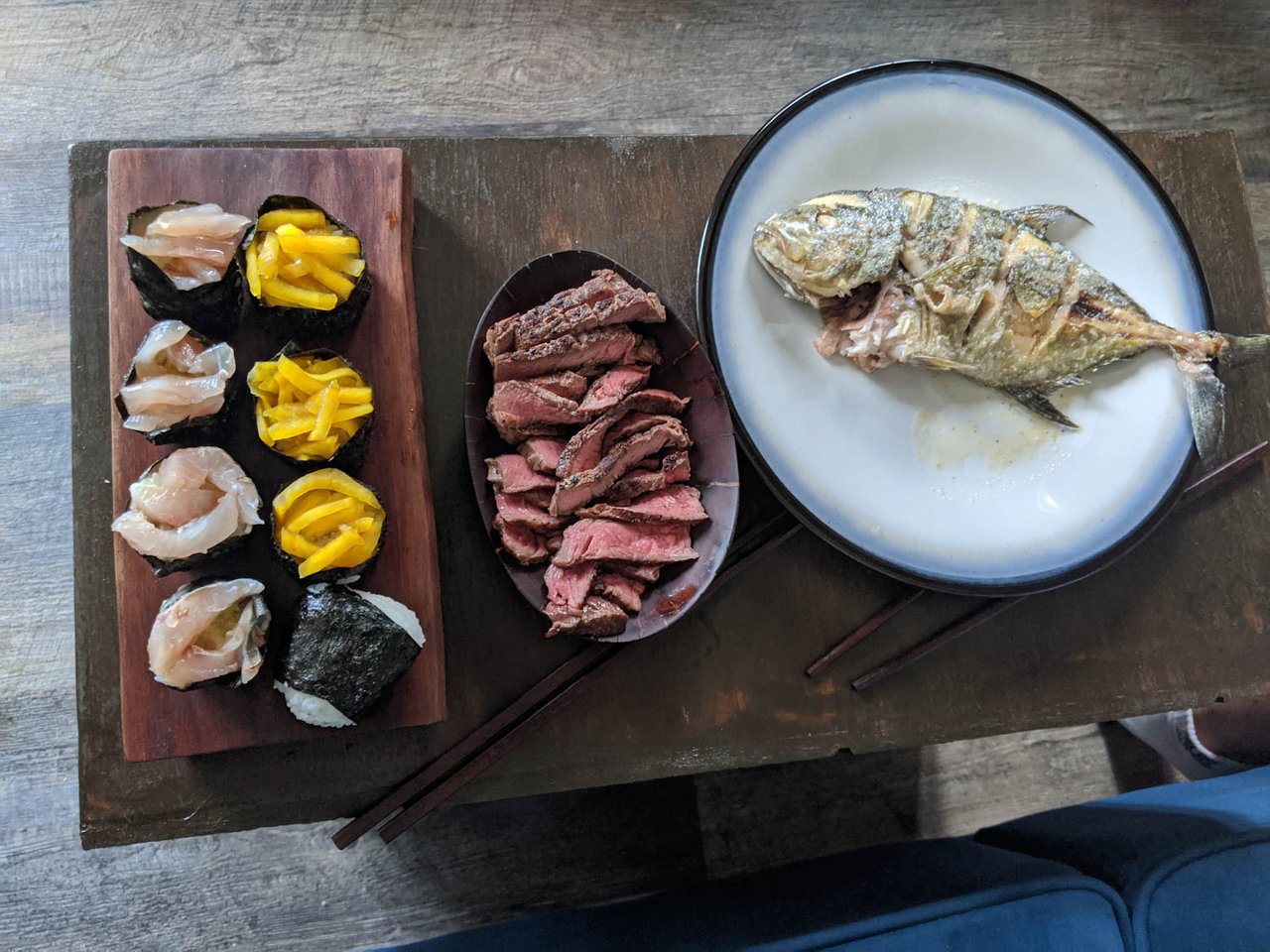 Here is the meal we made for the two of us last night.
First we pulled the Papio that we caught the last time out of the freezer and filleted it. One half was used to make the Sushi you see on the left. The other fillet was left on the bone and we fried it. We then drizzled Garlic Salt Butter over the top of it just before serving.
The Sushi is served on the Ohia slab we made to serve our Sushi. The other three pieces of Sushi were made with Daikon (pickled Raddish). The lone other piece was some left over rice that we made into a Musubi (Rice Ball).
We had a Steak in the freezer which we cut into thirds. We took one of the pieces and sliced it thin. We served it in the bowl we made from Ohia that we made a video on.
We ate it using the Ohia chopsticks that we hand carved and it is served on the storage table we built with scrap wood.
It was a great meal.