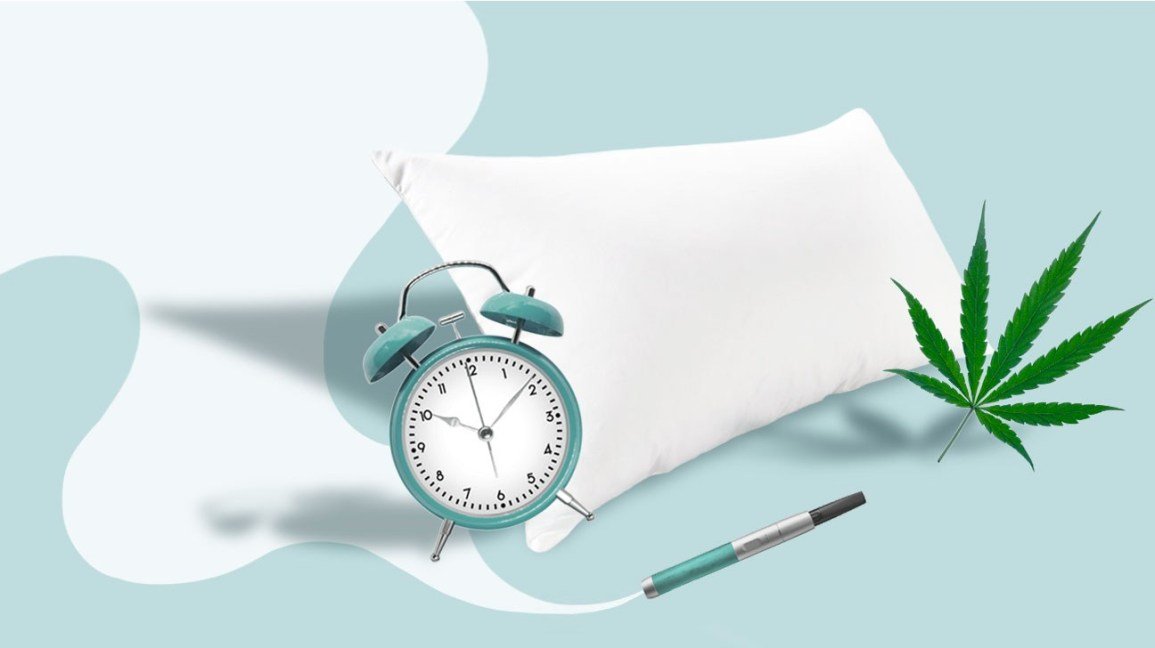 Does CBD Oil for Sleep Actually Work?
Over 80 million Americans struggle to fall asleep at least once a week, so it makes sense why people are looking to anything from over-the-counter cold medication to potentially addictive prescription medicine in order to get a full night's sleep. Neither of these options are healthy nor entirely effective. Luckily, the quick growth of CBD provides another option for the millions that struggle sleeping every night.
What is CBD?
CBD is short for cannabidiol, the non-psychoactive compound found in cannabis plants. CBD reacts with the endocannabinoid system (ECS) in your body to regulate many of your body's natural processes including sleep, mood, appetite, and inflammation. When someone takes CBD, it interacts with these endocannabinoid receptors to better regulate your body's natural functions.
CBD gained a substantial amount of popularity over this past year due to the passing of the Farm Bill in December of 2018, copletely legalizing hemp. This allowed retailers across the country to start selling this wonderful product in any store, from beauty shops to gyms!
Can I Take CBD with Melatonin or Valerian Root?
Yes! Not only can you take CBD with valerian root or melatonin, but the combination of CBD with these other natural compounds can provide much better relief for insomnia.
Valerian root works by inhibiting the breakdown of gamma-aminobutyric acid (GABA), a chemical messenger that regulates some nerve impulses in the brain. Studies show that low levels of GABA can cause increased levels of anxiety and low quality of sleep. Popular prescription anti-anxiety drugs like Xanax or Valium also work to increase the levels of GABA. Unlike these prescription drugs, however, valerian is completely natural and is recognized as a safe alternative for treating insomnia. Another popular sleep aid is melatonin, a naturally occurring substance our brain produces to regulate sleep; people with insomnia usually have lower levels of melatonin.
Taking melatonin and valerian root along with CBD allows for the body to regulate sleep in multiple ways, increasing the effectiveness of the CBD oil.
How Much CBD Should I Take for Sleep?
Narrowing down the best dosage for CBD is difficult because it affects everyone differently. Most studies show that higher doses of CBD lead to a more pronounced effect on sleep; doses as small as 15mg can work, but they are much less effective than doses of 30-50mg. We recommend starting with a dose of around 25mg and slowly increasing if symptoms aren't relieved. Research shows that CBD is completely non-toxic even at extremely high doses, so increasing dosage to as high as 100mg is not considered unsafe.
Keep in mind that all users should speak to their doctor before starting a CBD, and all claims of health benefits are backed by independent research, not the FDA.
We hope this article cleared up any questions you had about CBD for Sleep, but if you still need help, feel free to call us at 919-916-6736 or leave a comment and we'll get back to you within a day! Happy CBD Shopping!