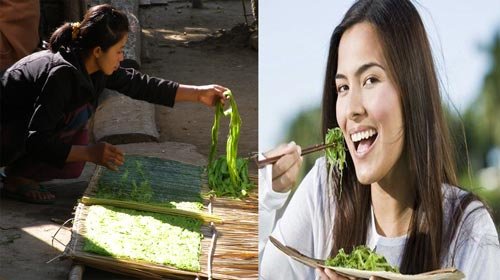 As if it has become a phenomenon of everyday life patterns, where many of us often eat processed foods or junk food. Junk food itself is very bad for health. Why? Because besides being less nutritious, these foods also contain lots of fat, salt and sugar. Not forbidden indeed to consume junk food.
But it's good if you balance it with a healthy lifestyle. One of the healthy lifestyle programs that you can apply is to consume a variety of nutritious healthy foods.
In addition to containing a few bad chemicals, healthy foods also have various beneficial ingredients that can release toxins in the body and increase immunity or endurance. Therefore, consuming healthy foods is highly recommended for the health of our bodies. There are so many types of nutritious healthy food ingredients that we can consume.
One of them is the unique properties of seaweed for body health. Do you know? Seaweed is a type of marine plant that contains many important minerals such as calcium, iron, potassium and iodine.
Most of the edible seaweed grows on the waters inhabited by iodized living things. Iodine is needed by the body so that the thyroid gland functions properly. Without iodine, the body's metabolism will slow down.
This seaweed also contains a number of important minerals that have high enough levels. Iron can help the formation of red blood cells. Potassium helps maintain blood pressure stability and helps the kidney and nervous system work.
So many benefits of seaweed that we can get. Besides being delicious, seaweed is also very beneficial for health. To get seaweed is not difficult. You can buy raw seaweed at the nearest market or supermarket.
If you want processed seaweed, you can go directly to a sidewalk street vendor restaurant that sells various processed seaweed. There are even snacks made from seaweed that can be bought at supermarkets or minimarkets.
Seaweed is indeed a very healthy food ingredient. Various benefits of seaweed for body health can we get. So, don't hesitate let alone not believe to consume seaweed. Besides delicious, the benefits of seaweed are also very unique to health.