The health of our body depends largely on what and how we eat. Our health can easily be influenced by the excessive consumption of fast foods high in white flour, colas, sugars, and packaged foods.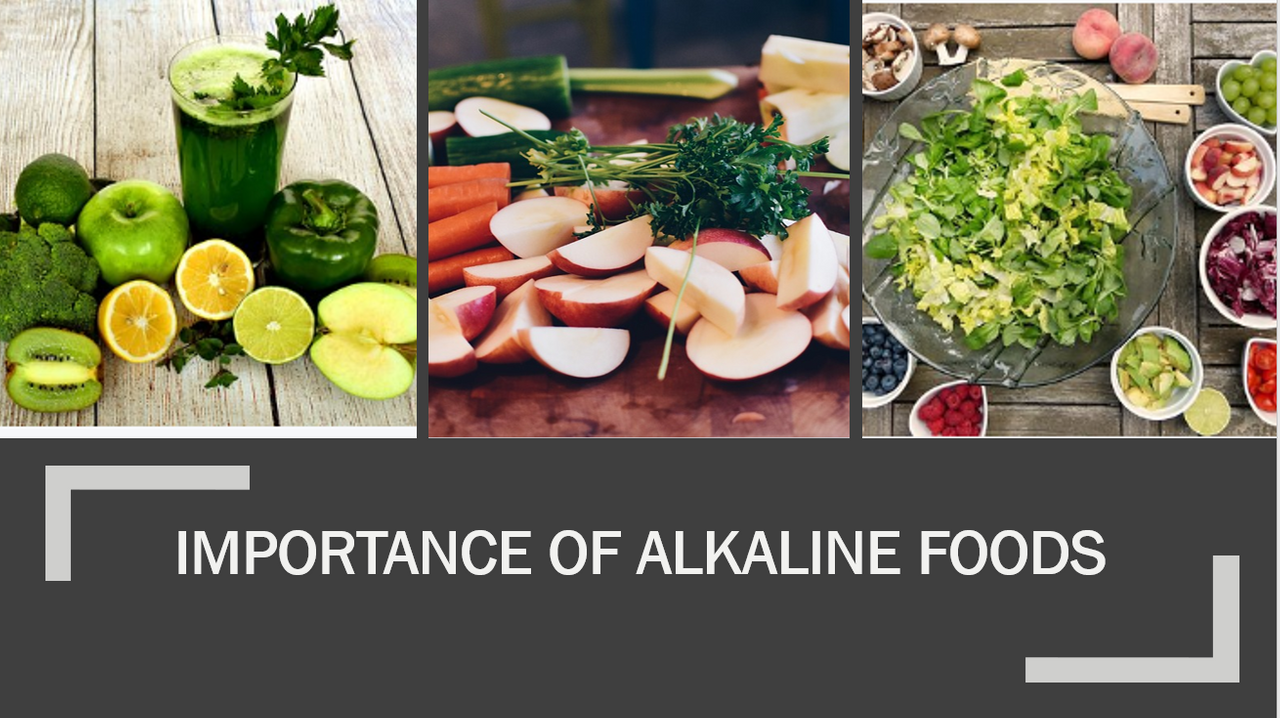 Contrary to what most people assume, the outcome of a diet without fruits or vegetables are also noticeable in the short term. Thus, diseases or discomforts begin to appear that give us warning signs to make the necessary changes in our diet or eating habits. Many of the foods that we should include in our diet should be alkaline, as this alkaline food carries a lot of benefits which is not familiar to all of us. Let's explore all the benefits of alkaline food in this article.
For our body to be in good health and it is not adversely affected, body fluids on the pH scale must be between 7.35 and 7.45 (a recommended figure by doctors). It should never be more, nor should it be less, since either of the two conditions can be harmful.
The pH is the range of the human body from acid to alkaline. It's imperative to maintain a balance between the two to enjoy good health. The pH can vary between 0 and 14; 0 is completely acidic and 14 is completely alkaline. Therefore, it is important to include alkaline foods in your diet and drink alkaline water to balance your body pH levels.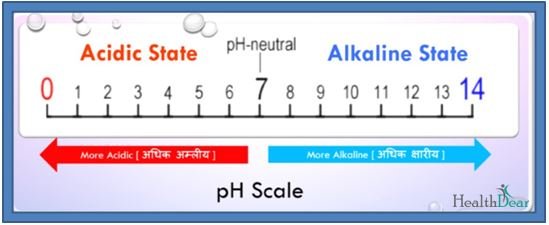 As we now know that lack of alkaline foods can cause acidic imbalance and that could result in many health-related problems like:
• decrease the body's ability to absorb minerals and other important nutrients
• low energy levels in the body
• decrease your ability to repair damaged cells
• It will decrease the ability of the immune system to fight and eliminate tumor cells
• more susceptible to fatigue and illness
What are the benefits of an alkaline diet?
An alkaline diet is one that helps balance the body pH level of the fluids, including blood and urine. What you eat, and drink will impact your body's pH levels and so as to maintain good health, the diet should consist of 60% alkaline foods and 40% or even less acidic foods.
Following are some of the benefits of an Alkaline Diet: -
 Including alkaline foods in the diet results in increasing the energy levels in the body
 The alkaline diet reduces the risk of suffering from kidney stones, because these foods increase the urinary pH, favoring the elimination of toxins through the urine and further prevents the formation of stones in the kidney.
 Alkaline diets also help to improve growth hormone production and vitamin D absorption.
 Contrast acidity in the blood helps fight degenerative diseases.
 Alkaline foods delay bone loss and thereby favor bone growth and preservation, preventing osteoporosis.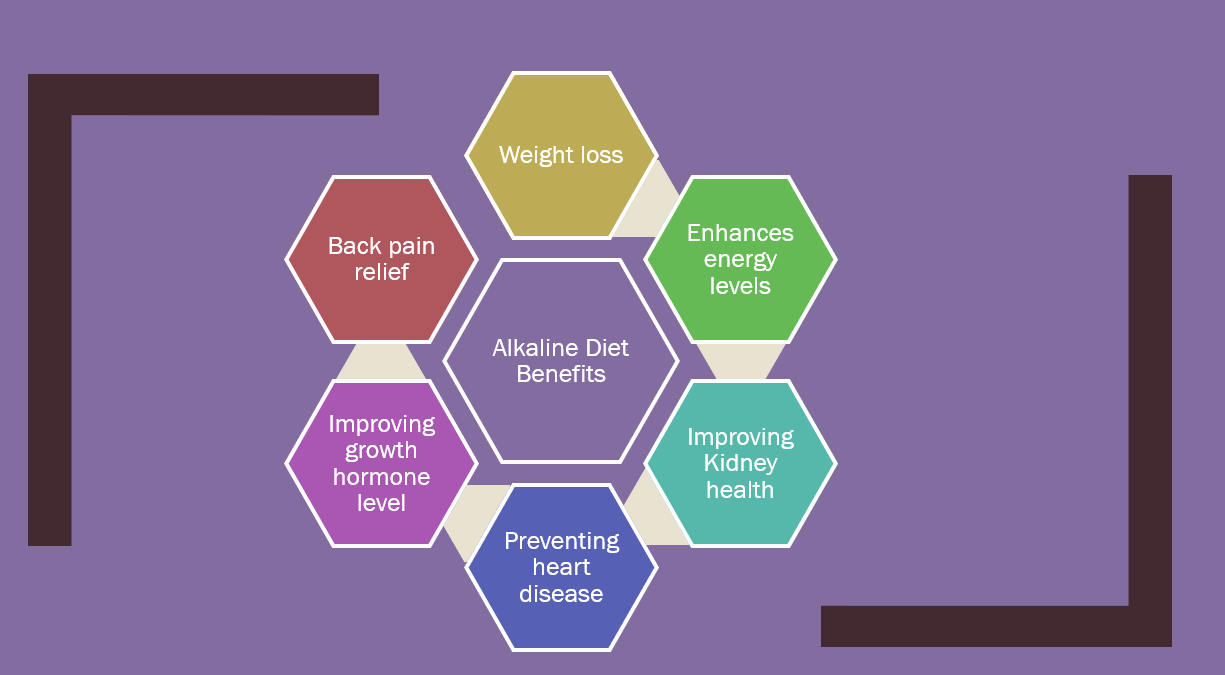  Less pain from inflammation-related conditions (like arthritis)
 Alkaline foods increase the so-called growth hormone, (GH or somatotropic hormone) strengthening the muscular system, to be stronger against back pain, tendonitis or cramps.
 By counteracting acidity in the blood, these foods favor healthy heart, preventing attacks and other heart diseases.
 Different investigations have discovered the effects of alkaline foods, in the treatment of type 2 diabetes. Patients who consumed alkaline foods managed to control blood sugar levels better, then those who did not consume them.
 Stimulates the immune system and protects it from diseases. when the body is freed from its toxic state, your immune system can function more efficiently.
 Promotes weight loss, the fat cells developed in an acidic environment are eliminated by following an Alkaline diet coz. the alkalinity in the food intakes reduces the acidic levels from the body and ultimately results in favoring weight loss.
Watch my video, I created long ago on Highly Alkaline Vs Acidic Food List.
This should give you an idea on different foods whether they are Alkaline or Acidic.
Alkaline Food Tips
1. Vegetables & Fruits: This includes spinach, tomato, avocado, radish, cucumber, kale, broccoli, oregano, garlic, ginger, cabbage, celery, watermelon, kiwi, figs and ripe bananas.
2. Raw Foods: plan to consume a good portion of raw fruits and vegetables. Uncooked fruits and vegetables are said to be biogenic or "life-giving". Cooked foods may lose the alkalizing minerals.
3. Green Juices: Drinks made from green vegetables are loaded with alkaline and chlorophyll foods. Chlorophyll is structurally like our blood and helps to alkalize.
As we can see there are numerous health benefits tied to having an Alkaline Diet. An Alkaline diet is healthy normally because it is based on real, unprocessed foods. Experts recommend avoiding having processed food as much as you can as this will aid in keeping any health-related problem far away from you. There is no right time to make a transformation and start thinking about your health. So remember this always if you are planning to make that shift to being healthy & fit: Balance is the key!
Stay Happy & Healthy .. HealthDear
Disclaimer:
Any advice contained or specified on my blog should not be treated as medical advice. Always consult your physician/doctor before beginning any program. This general information is not intended to diagnose any medical condition or to replace your healthcare professional.