Salad is a portion of light food, which is easily digestible and contains many nutrients and vitamins. Salads are best eaten before dinner so as to warm up your appetite.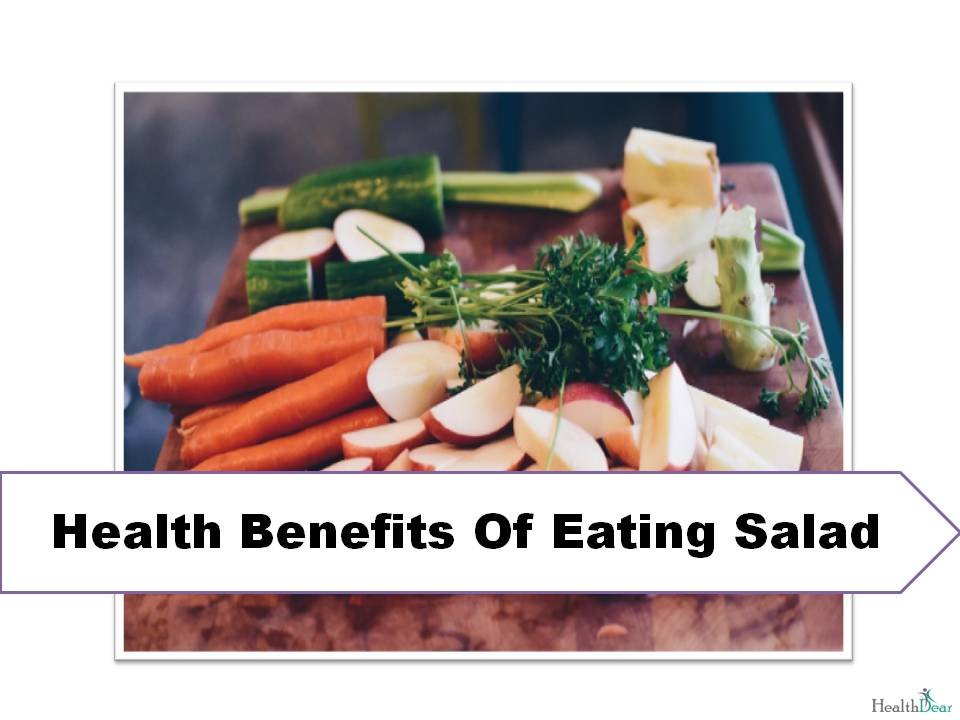 Dinner is an important meal that shouldn't be skipped as it gives back you all the energy after a tedious day at work. As for healthy salads, it is good to have a Salad that is made up of fresh vegetables:-
Radish
Carrots
Cabbage
Beets
Cucumbers
Tomatoes
Green cabbage
Lettuce
Dill
Parsley, etc.
The main point to remember here is to prepare a healthy salad made of fresh vegetables without using any sauces, for example, without mayonnaise, ketchup, mustard. Though if required you may use sunflower or olive oil.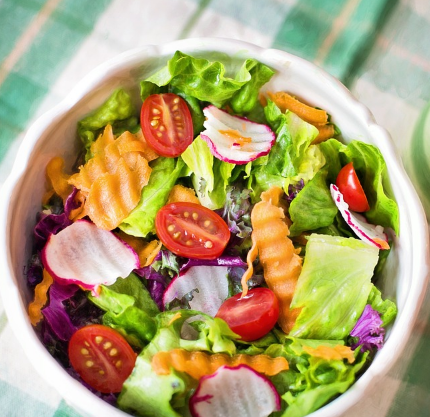 Salads that are made naturally without adding any type of sauces, food additives, spices, salt, sugar etc and also without bolling and frying are considered to be very healthy with full nutrients and vitamins.
Following are the Top 10 Health benefits of eating salad
1: Salads are a great source of nutrients
At times we are very tired and are low on energy levels and don't feel like doing anything - Just want to sleep. These disorders are an indication that your body is lacking certain nutrients.
Fresh vegetables are a great source of all the nutrients needed for our good health. This is precisely why experts recommend consuming 5 pieces of fruit or vegetables a day.
So next time when you are low on the energy levels than just gear up and have a bowl of fresh vegetable salad and then see the difference.
2: Salad Keeps The Body Hydrated & Toxin Free
As we all know that more than 90% of vegetables are rich in water content, so by consuming vegetables in the summertime we are compensating for the additional fluid loss from the body.
A healthy platter of salad will not only keep us hydrated but will also perform a detoxifying and diuretic function in our body. All thanks to its potassium and its low sodium content.
3: Consuming Salad Is Good For Your Skin Health:
The vegetables which are generally reddish in color are a rich source of beta-carotene, which converts into vitamin A and C, and thus help renew the skin. Not just that it also helps in improving the collagen production to support healthy skin.
It is advised to eat a colorful salad as vegetables of different colors have a different set of nutrients. Consuming salad for just 3 to 4 months will leave your skin looking fresh and glowing.
4: Salad Aids Digestion
A fresh platter for vegetable salad is a rich source of fiber along with vitamins, minerals, phytonutrients, and antioxidants. It also helps in getting rid of problems related to constipation, helps reduce bad cholesterol and control blood glucose levels in the body.
Among other health benefits of eating salad is it keeps cardiovascular disease at bay along with diabetes.
5: Salad Protects Us From Premature Aging:
It is not the salad in general, but the components that make it up. Eating the right amount of salad with the right kind of ingredients helps prevent the aging of the skin and other organs of the body.
Each food performs this differently, by taking care of specific areas of our body. If you wish to prepare an anti-aging salad to consider adding the following to your salad plate.
Avocado: It is rich in folic acid, one of the most important sources known for its anti-aging effects. Not just that it also helps to lower LDL cholesterol levels (bad cholesterol).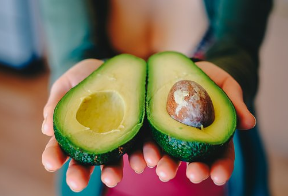 Cabbage: It is an excellent source of calcium and also protects our bone health as a whole, and is a good alternative for those who cannot or do not want to consume whole milk. Cabbage is also rich in beta-carotene, iron, and potassium, all of them are excellent nutrients to keep skin protected and good health.

Olive Oil: Often serves as a salad flavoring supplement, olive oil alone is an incredible source for shielding the body from aging. In addition to providing positive fat, olive oil, especially extra virgin oil, helps reduce joint inflammation common in a weaker body.


Ginger: It is one of the primary roots in virtually any type of salad. Thanks to gingerol, the body is able not only to eliminate harmful toxins but also the bacteria and fungi. It stimulates metabolism and helps reduce weight along with contributing to the well-being of the body.

Carrot: You can combine it with kale as it is an excellent source of beta carotene, as well as vitamin C and K. For those who want to prolong eye health, they can consume carrots.
In short, all foods that have properties such as beta carotene, vitamin c and those that stimulate positive fat production can slow the body's aging process. Combining good physical activity gives impressive results.
Finally, the benefits of salads await you, so make it your BestFriend. Without a further delay always try including Fresh Salad to your meal. Salads, besides being very tasty, provides several nutrients that keep your body healthy, fit and fine! Another plus point is that if you eat salad daily, your belly or stomach will work much better and ultimately you lose those extra pounds.
Stay Happy & Healthy.. HealthDear
Image Courtesy: pixabay
PS: 10% of the post payout goes to @upmewhale