To those of you who are afraid right now-- please read.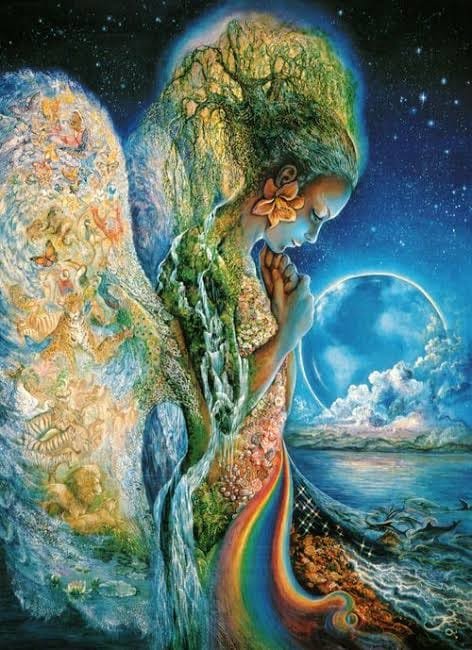 Source:
To those of you who are unsure right now-- please read.
To those of you who need some inspiration right now, please read. 💚
This is called, "In All of My Life."
I wrote it today to share with you amidst this chaos we're facing worldwide right now and I write it in dedication to each and every one of you, but especially Mother Earth. Feel free to share as you feel called.
---
In all of my life,
I have never seen the world more tethered together or unified in anything.
In all of my life,
I have never seen such a massive surge of action enacted so suddenly.
In all of my life,
I have never seen such exponential impulse purchasing in such short periods of time.
In all of my life,
I have never seen so much agreement and acknowledgment and acceptance of any idea, opinion or belief.
In all of my life,
I have never seen such collective motivation by the human race...
In all of my life,
I have never seen such opportunity to arise from the immaculate chaos. 🔥🔥🔥
---
Well, now that I have seen these things-- I now know what's possible.
I now know what humanity can accomplish if we set our minds to it.
I now know we can agree, we can commit and we can act toward a common goal.
I now know that when we are afraid, when we feel threatened, we are activated and there is strength in numbers.
---
Now what if...
What if we could summon that collective action to do GOOD on this Earth?
What if all the money that was being poured into helping the selected few (financial markets💰) was spent even in small amounts towards helping those who are truly in need?
What if all that URGENCY to get to the store to make sure to get enough toilet paper and canned goods to last for months was spent on caring for not only ourselves but our neighbors, the environment and humanity as a whole? (That energy would go a long way to heal the damage that's accumulated on this Earth!)
What if we all agreed that harming the environment, taking advantage of its resources and demeaning and torturing its wildlife and its natural resources was wrong and as a cause, we stopped polluting, extracting and wasting?
---
We all know we CAN now!
It's obvious now that we CAN cancel our trips.
We CAN stay inside and self quarantine.
We CAN read posts, consume information and listen to videos and podcasts.
Why are we choosing to only listen and tune in now? ⁉️
---
Where were our ears and all of our time and energy when scientists and environmentalists were speaking out about the urgency of the state of OUR PLANET? 🌎
Did this virus just make it so our hearing started working? Are we really so disconnected that we only started to care when the threat was aimed at us directly and not the whole of our planet?
Look at how capable we are to respond to mass panic and fear!
Our leading experts have been telling us for decades that we are in severe danger concerning our planet, our home and (all of) our lives and we barely even blinked an eye.
I think that this shift, this fire under us to react, to respond, to sense into this urgency is not necessarily ONLY a response to "the virus" but an inner, repressed emotional knowing to the fact that our world is in trouble. This was the nail in the coffin to really drive it home.
---
There's good news though! We can change the story together!
We can leverage these states of panic and high intensity emotion and drive them into change for the future!
When chaos occurs, it's an opportunity for rebirth! 🔥✨
Let's all hear, acknowledge and take radical responsibility for the real virus here, the environmental crises we all have been ignoring.
Our hot box of chemicals and destruction isn't providing a safe haven for us anymore!
We must clean up our act and find a cure for our host-- Earth!
Let's restore balance and harmony.
This panic is just an invitation for you to act and feel compelled to respond.
Instead of responding in hiding and hoarding, seclusion and anxiety, we can respond in new initiatives and energized ideas for creating a healthier world!
Honor the health of the planet! This is a chance to break out of our unhealthy and virus-ridden history!
---
Let's create a new future where we overcame this scare together and used it as a catalyst to mindfully recharge our home, our planet and our life-giving Mother Earth!
In my life, it's time for a change and I encourage you to make yours!

Peace and love to you all in this time,

🌎💚🙏
Love and Light ✨
Cece 😘🧙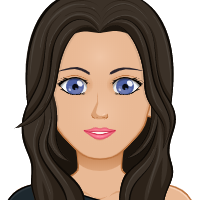 What did you miss from me? Here's what I've been up to lately:
Fysh Curry
Coffee Talk
Guiltless Brownies
Green Protein Fiend
Balinese Rendang
Loaded Jicama Fries
Cookies and Cream
CocoNutty Dream Cream Curry
Spinach and Quinoa Bathing in Tahini
Deliciously Unsuspecting Cabbage Fry
Pesto Impresso
Oriental Tacos
Delicious Treat You Right Granola
Communication 101 (for Angry Lions)
Breakfast Cupcakes
I-N-D-E-P-E-N-D-E-N-T Bread
Spaghetti Vibes Salad
Rainbow Rice
Mas-A-Better-Man-Curry
Unsuspecting Veggie Drool Inducer
Thai Squoodles