Hello Steemers
Today, many diseases do not have treatment and some diseases are not enough.
That you treat your patients with treatment every day, and that the day is getting longer with treatments but on the other hand I will talk about new diseases coming out with the inconveniences of developing technology.
I am going to talk about the biggest health problems of today's people, a disease that every one of 11 people have.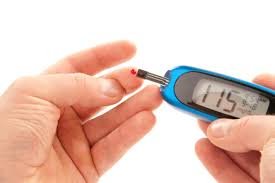 The name of our illness is known as diabetes mellitus, insulin insufficiency.
I want to give you some important information about insulin before I go first
insulin is a hormone secreted by the pancreas and is a must
This hormone, which starts to secrete quickly after eating, helps to reduce the amount of glucose in our blood.
What happens if the amount of this glucose in our blood does not fall?
Glutamine will start kicking in the urine with increased glucose. A healthy person does not have glucose in his urine, and finding that something in the body is not working well.
There are 2 types of diabetes mellitus.
Type 1: The pancreas does not release any insulin, and people with type 1 diabetes mellitus supply it with the help of a needle. And they even have to hit more than one needle a day
Type 2: Pancreatic insulin is secreted, but resistance to insulin has developed in people, ie it does not show its effect fully. Type 2 diabetes mellitus is less dangerous than type 1 diabetes mellitus.
Yes, I tried to give you some brief information about diabetes mellitus. I would like to talk to you about the latest method for developing diabetes mellitus.
With a new molecule developing at the center of the Novo Nordisk in Copenhagen, the capital of Denmark, Copenhagen will leave the needles a few times a day to be used every day, with one needle a week later, with diabetes mellitus a big problem for today's people.
And lastly for me a healthy life is not a must for me:
SPORTING

HEALED FEEDING

DO NOT STRESS

TO BE INTERIOR
()
BUILDING FEELING PLEASURE

HEALTHY DAYS