A 21-year-old Italian woman went to the hospital warning that she was bleeding on her face and hands, without having injuries or other triggers. The tests confirmed that, indeed, the fluid that "sweated" was blood. The cause is a rare and disconcerting condition called hematohidrosis.

The cases of this strange disease go back thousands of years: already in the third century BC, in the treatises of Aristotle, examples are found. It is said that Jesus sweat blood the nights behind his execution, and Leonardo da Vinci reported on a case of a soldier who sweated blood before the battle. In 1996, a couple of doctors presented a classification of 76 cases from the 17th century to 1980.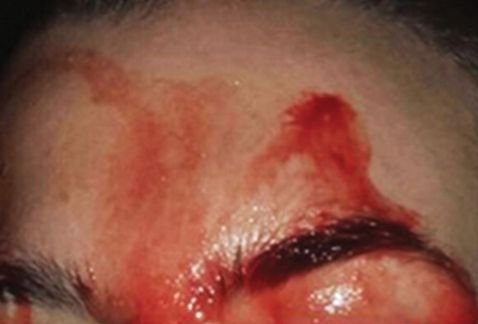 However, until relatively recently, medical science remained skeptical about these cases. In fact, even in 2012, Elsevier's Dermatological Textbook pointed out that hematohidrosis had not yet been confirmed by science.
There have been more recent cases. Researchers and doctors have submitted reports of a 72-year-old man who experienced this strange condition in 2009, and a 12-year-old girl in 20013.
Jacalyn Duffin, who has written several reports and who has been interested in 28 cases of this type between 2004 and 2017, points out that "the clinical reports of hematohidrosis persist at a constant and possibly increasing rate; This collection of well-documented observations demands respect and acceptance. "
Given the little research that has been done, nobody knows what causes this condition. The case of this 21-year-old patient is consistent with previous cases, and has certain points in common: bleeding can occur at any time, even sleeping, lasting from one to five minutes, and is more intense when emotionally distressed . As a result, this young woman has seen her social life affected: she became isolated due to shame and reported suffering from depression and panic.
The doctors have treated her with antidepressants and medications for high blood pressure. Although his condition has improved, they say, the bleeding has not stopped completely.
source: http://www.nosabesnada.com/noticias-investigacion/88811/una-rara-condicion-hace-que-una-mujer-sude-sangre/