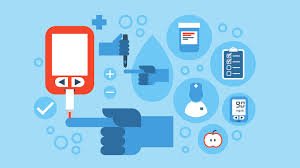 source
If you have diabetes, you're probably watching what you eat to keep your blood sugar (glucose) levels stable. It's the key to maintaining good health and avoiding potentially serious complications.
But many of us have misconceptions about diabetes and diet, this series is to get us educated on diabetes and diet.
Myth : You need to follow a 'diabetic diet'
Fact: There is no diabetic diet; a heart-healthy eating style that helps maintain a healthy weight is recommended. That includes a mostly plant-based diet (think vegetables, fruits and whole grains), lean meats, vegetable oils instead of butter or margarine, and low-fat dairy products.
Follow us on social media via the link below
Instagram
Facebook
Information brought to you by: Mayor's Health Consult