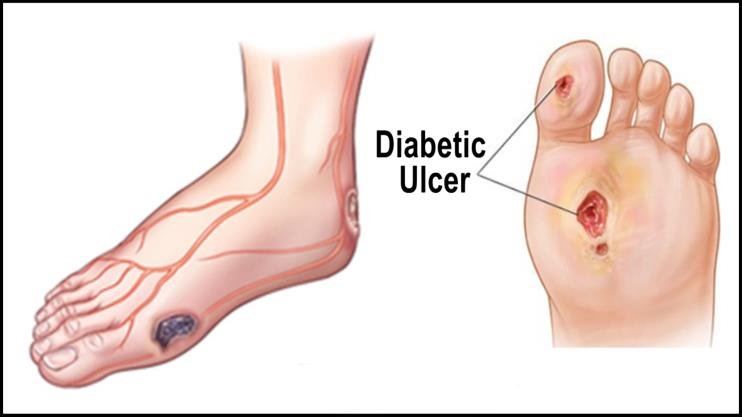 Image
How can you prevent foot ulcers?
Here are some tips to preventing foot ulcers:
Watch your blood sugar. The best way to prevent diabetic foot ulcers is to keep your blood sugar levels under control. Uncontrolled glucose is often behind neuropathy, which causes loss of feeling in the feet and may allow a sore to go unnoticed. Maintaining normal glucose levels will also help any sores on the foot heal faster. This can help keep ulcers from developing.
Pay attention to your feet. It's important to conduct daily foot inspections if you have diabetes. Catching a sore early can go a long way in preventing major problems. Can't see the bottoms of your feet? Try this: Put a mirror on the floor and hold each foot over it. Or ask a family member to check all areas of your feet regularly.
Follow the link below to follow Mayor's Health Consult: https://twitter.com/MayorHealth?s=08
Information Brought To You By: Mayor's Health Consult