Here we go with DAY 1 of the Apple Cider Vinegar Challenge
Nothing like diving in with a vlog of this 30-day journey. I'm already doing camera and voice over work so I'm just diving in with my own content and see what happens with my YouTube channel.
Unfortunately, when I got hacked a couple years ago, I lost the account to my first channel so I'm pretty much starting over. If you participate on YouTube, please hit the subscribe button and I'll be sure to return the favor.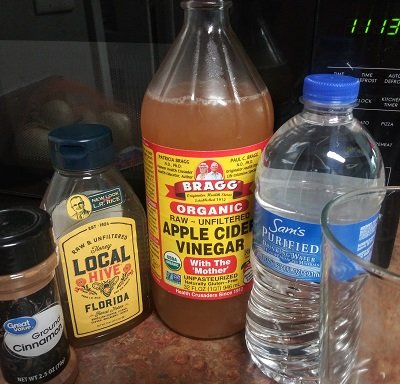 Day 1
. . .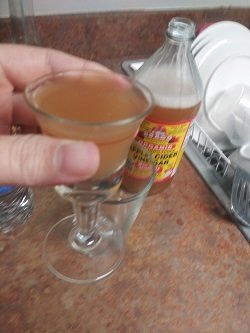 Drink Recipe
1 shot of Bragg's raw and unfiltered apple cider vinegar
Approximately 12 oz. of water
1 TBSP of local honey to sweeten it up
A dash of cinnamon
optional but cinnamon supposedly has benefits to speed up one's metabolism
Mix until the honey dissolves.
This is not the first time I've done the ACV 30-day challenge but I've never been consistent. I'm really trying though! The first few times I made this drink, it was a little rough. I've acquired a taste for it now. The tang with touch of honey sweetness reminds me of an alternate flavored lemonade kind of drink.
. . .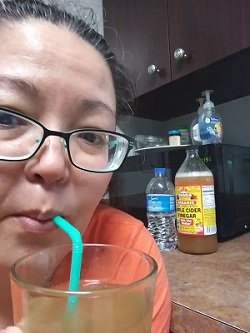 Diary
I was up at 7 AM this morning and helped myself to two huge cups of coffee. By the time I finished up with some of my morning routine, I opted to make the ACV drink in lieu of breakfast.
It suppressed my appetite for another hour before I felt compelled to chew on actual food.
I didn't feel like I needed coffee until later in the day (around 4 PM)
There was left over water from my 20 oz water bottle so I finished that after my ACV drink to kind of rinse my teeth and protect the enamel from the acidity. This is a bonus because I probably don't drink enough water anyway.
I peed a lot today (moreso than usual). I guess that's good? I don't feel dehydrated.
I'll probably do this for a couple of days to see how my routine accommodates making a vlog post. Then I'll add exercise. I've got 2 mile walks in my future. Stay tuned!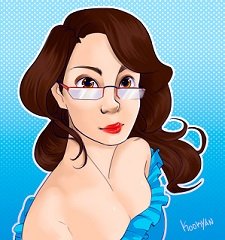 created by @kookyan
💥 Cast your witness votes!
You have 30 votes. Make them count.
💥 Follow me on Social Media
Twitter | Instagram | LinkedIn | Facebook | YouTube | SnapChat | Medium | Whaleshares | Steemit | Keybase