Good morning, friends.
It is taking me a little bit longer to finish my ACV drink this morning because I wanted to make sure that my stomach was going to be okay.
You might be wondering WHY this is an issue?
. . .
Well, in this video, I mentioned being surprised that I wasn't completely wrecked after livestreaming for 4 hours with my friend and co-worker, Matthew, from Crypto, Trader, News.
Some idiot ( << that would be me ) thought it'd be funny to livestream and take a drink every time someone invoked the trigger word: "TRUMP"
I'd like to add that NO ONE from work tried to talk us out of it. 😆
And I'm fairly certain that NO ONE really wants to watch 4 hours of debate and discussion but I'm including it here anyway. WHY NOT? lol
If you're curious, this is what I was doing last night.
We're trying to grow our work channel so, if you're so inclined, please subscribe to me and CTN!
Day 3 of the Apple Cider Vinegar Challenge is done.
See you tomorrow!
Love,
Meredith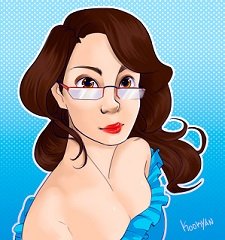 created by @kookyan
💥 Cast your witness votes!
You have 30 votes. Make them count.
💥 Follow me on Social Media
Twitter | Instagram | LinkedIn | Facebook | YouTube | SnapChat | Medium | Whaleshares | Steemit | Keybase
📝Geek Insider | 📝Crypto, Trader, News.