Day 4 of the Apple Cider Vinegar Challenge is complete!
Without being completely rude, let's just say that yesterday was a particularly cleansing event.
I'm totally blaming the booze binge from the previous night!
It's only Day 4 of the ACV challenge and I'm not sure if I'm seeing real benefits yet.
Maybe I am?
I share those thoughts in the video.
I would definitely appreciate a follow on my YouTube channel since I had to start over.
One thing that I didn't talk about in today's vlog is the fact that I'm drinking more water and significantly less coffee. In fact, my first cup of coffee is cold and untouched as of now. Probably because after the ACV drink,
Weird water habits?
I drink the rest of the bottle of water to swish it around my mouth for a rinse and here's what's happening
Not feeling the burning tongue sensation anymore
Drinking more water is good. Pee is pretty clear (TMI?)
I think I'm developing a very strange water consumption habit. I'll share that tomorrow and you can tell me if it's strange or smart.
See you then!
Love,
Meredith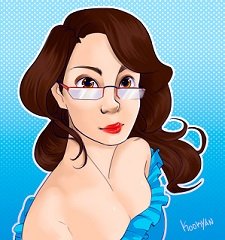 created by @kookyan
💥 Cast your witness votes!
You have 30 votes. Make them count.
💥 Follow me on Social Media
Twitter | Instagram | LinkedIn | Facebook | YouTube | SnapChat | Medium | Whaleshares | Steemit | Keybase
📝Geek Insider | 📝Crypto, Trader, News.