Our daughter has been in the daycare since the first of August and now it hit us. The first flu and a message from the teachers saying there is a hand-foot-and mouth disease (HFMD) in her group.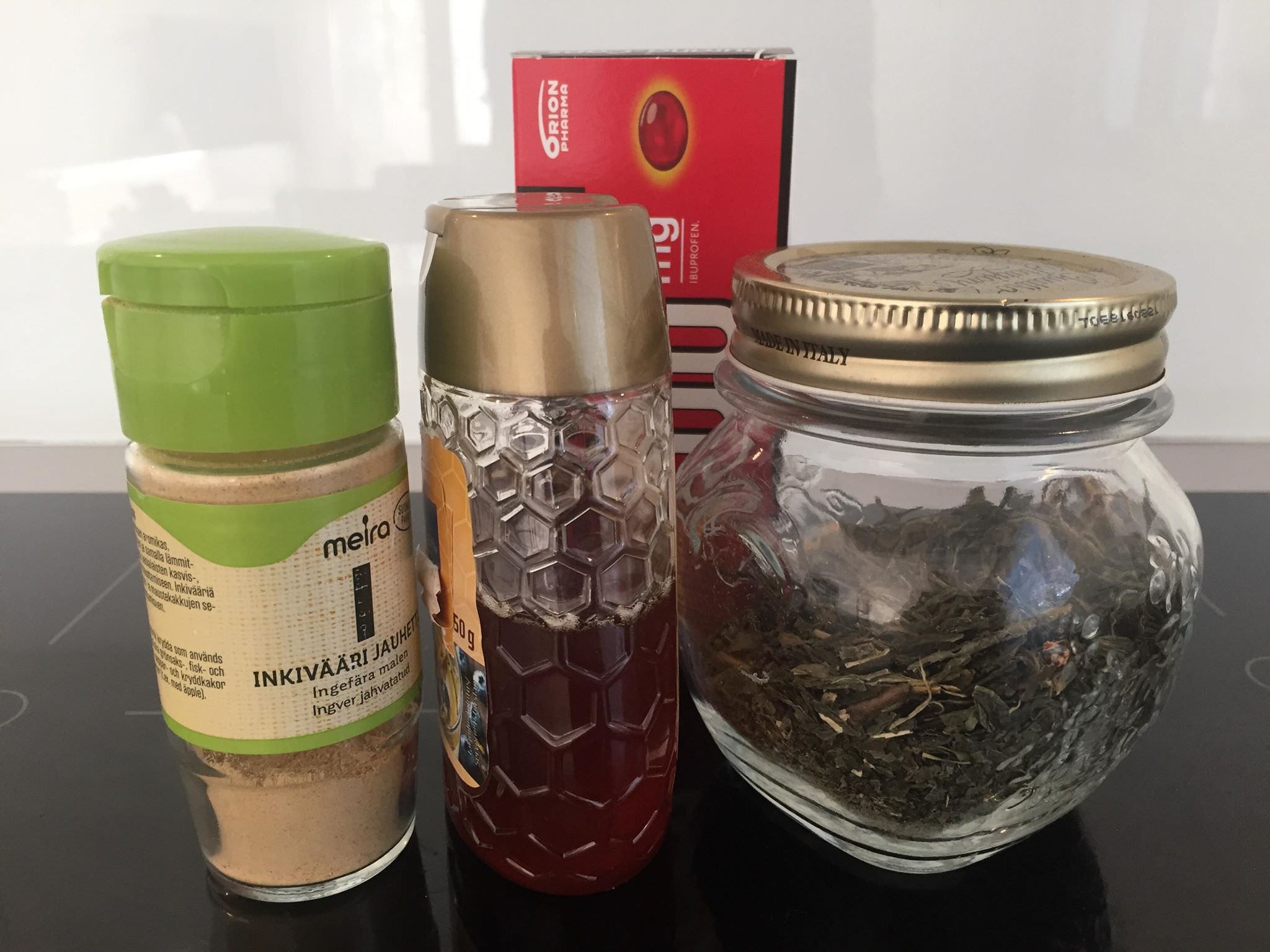 Before I continue my story, I have to say: What kind of name is that for a (kids) disease? Descriptive I guess, but come on. In Finnish it's called enterorokko, where "rokko" means "pox", you know, like chicken pox and so on.
They told from the daycare that this is a very typical pox in the early Autumn time. Not super dangerous (there is no vaccination against it) but quite painful as on top of the normal flu symptoms it creates blisters in the mouth, hands and feet. After HFMD comes the influenza season and spring time is the carnival of norovirus and different stomach flu's. On top of this, they often have louse and pinworms. Oh dear.
I always thought that people exaggerate how much daycare effects their kids and at the same time the whole family's health but now I understand. In Finland an under 3 year old who is in the daycare is sick about 100 days in a year meanwhile those who stay at home have about 40 sick days in a year. That's quite a big difference.
In our daughters group she is almost the oldest kid. There are 12 under 2-year old's licking the toys, peeing on the floors and feeding their food to each other. No wonder all the bacteria spreads so easily. So unfortunately it's not too helpful that the teachers try to wash everybody's hands at every turn.
Yesterday I got a phone call from the daycare and they asked if our daughter could stay at home today, because all her teachers (in her group) are sick. They have substitutes but since the tiny @smallsteps doesn't really enjoy the daycare and cries every day, they said it's better if she waits until at least one of the teachers she knows is available. I think they asked it also partly because of her allergies, since they don't want to take the risk that some substitute offers her the wrong food. Fair enough. Luckily I'm "just studying" at home and I can be with her without taking time off from work. I don't even want to think what it will be like when both of as are working full time and she is sick 100 days a year.
Now back to drinking my tea with ginger and honey. The side dish is painkillers.
Hugs, Momone