Believe it or not this guilt-free sweet treat is healthy and made up of superfoods and has no added sugar.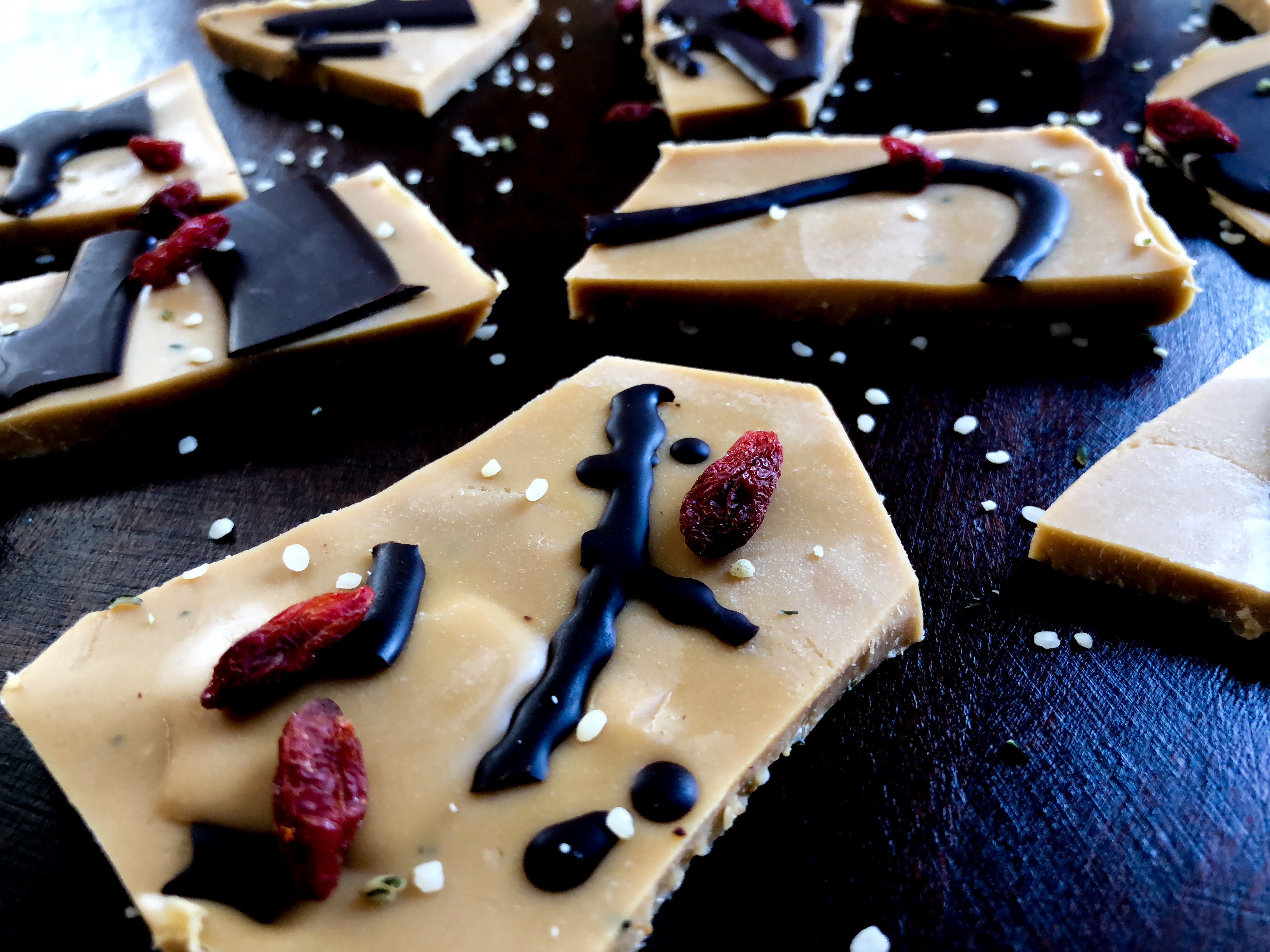 My sugar-free lifestyle blog series
Now that the holidays are over, I feel like it's time to detox and get rid of any and all sugar in my diet for a bit. That's right, I said it, no sugar. I will be documenting my journey on steemit and on my Instagram page linked here. And as part of this I will be creating sweet treats that I love, but without any processed sugar.
As some of you may already know, I make quite an effort to at least reduce the amount of sugar I eat and that I put in my recipes on steemit. But now, I will be going that extra mile to see if I can eliminate all refined sugar from my diet.
It may be bit challenging, but I'm going for it. And I'll let you guys know if there are some aspects of my recipes that are difficult to make without refined sugar. I'm going to try to keep things as real as possible throughout the process, and really document what happened, not just the pretty result, haha. But I will also show the pretty result, because I love food photography and I'm a strong believer that food tastes better when it looks good.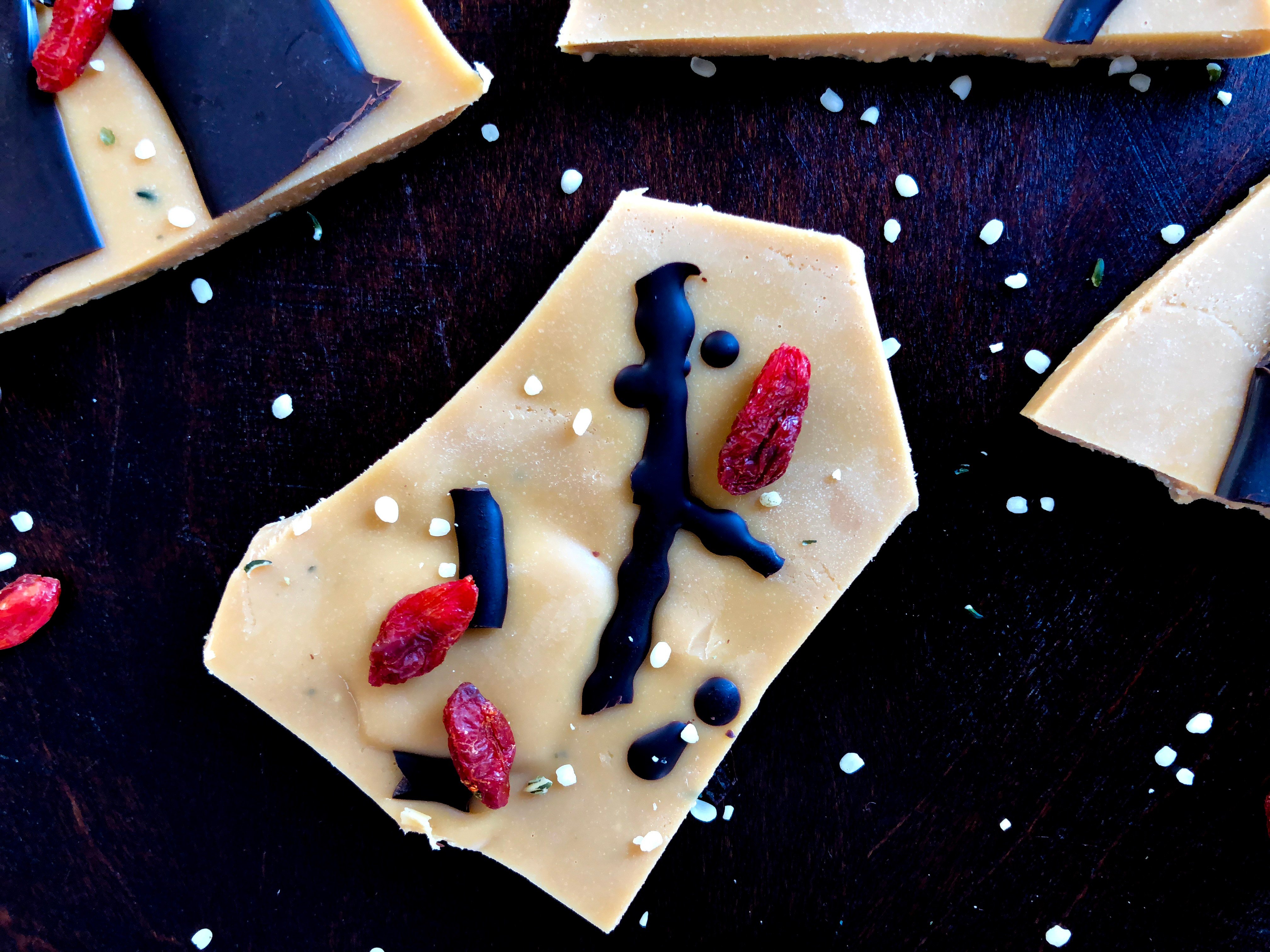 I want to see if I can do it
Believe it or not, about two years ago I was on a similar sugar detox but it was my full-time diet. I wasn't eating any sugar at all. So I'm going to try to get back to that. I'm not sure that it will be a permanent thing, but I definitely want to do it for a fairly long period of time. And most importantly I want to see if I can do it.
This sugar detox means I will not be eating any refined sugar. That all starts after my birthday celebrations in the middle of January. Because I mean you've just gotta have cake on your birthday right?
If you guys have any suggestions for recipes you'd like to see I'd love to hear from you, so let me know in the comments.
Sugar-free really?
Now when I say "sugar-free" I'm talking about recipes that include no added sweeteners and only natural sugars (like fruit sugars) that are naturally a part of that food or ingredient. There will be no sugars that have been refined by a chemical process that removes beneficial nutrients along with impurities, like table sugar. I will only include sugars that naturally exist in the ingredients I've used.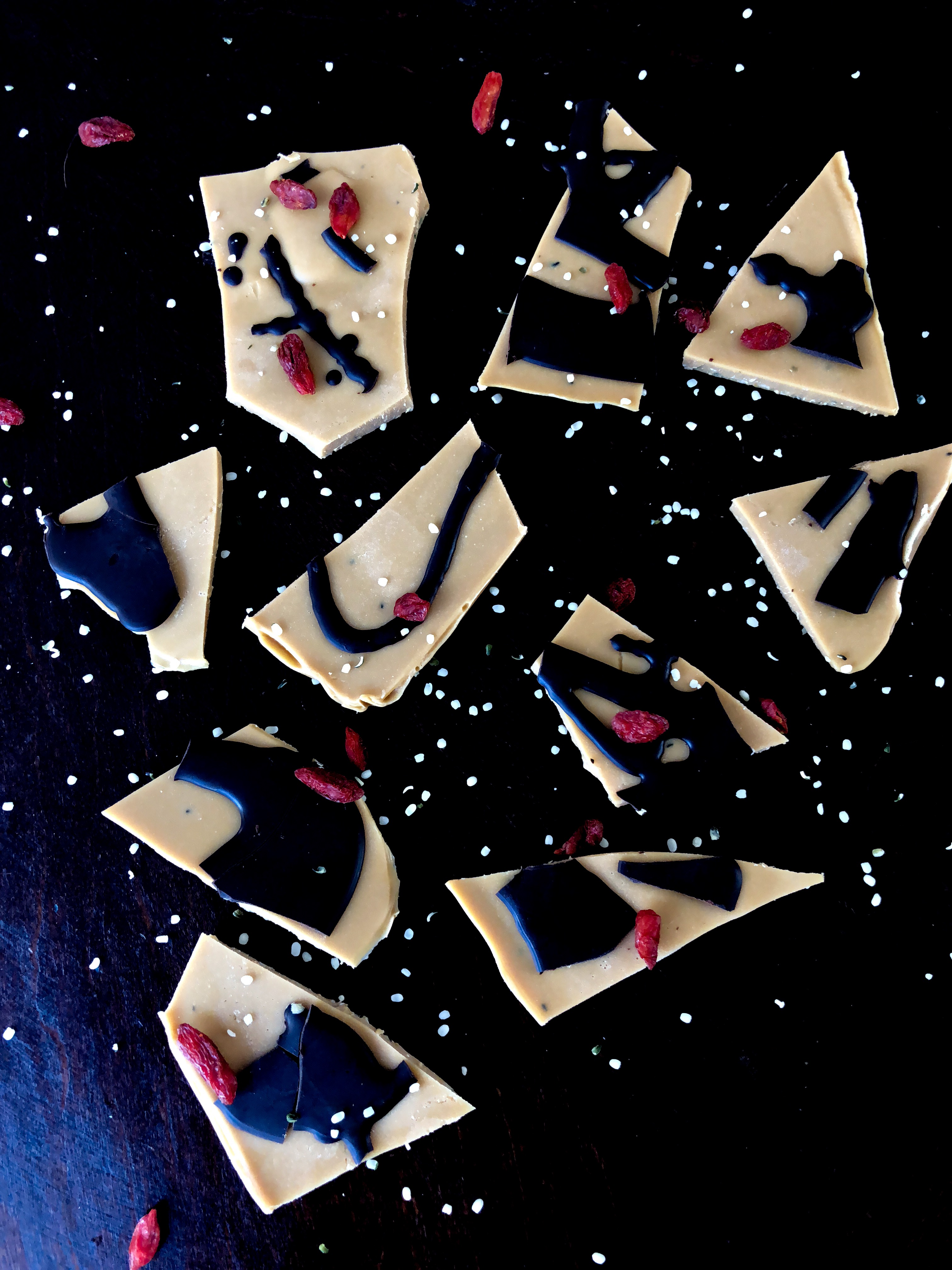 Now I'm also not saying that all sugar is bad. Because there are a lot of organic sugars that are great. This is more of a personal experiment for me, and for you guys, to see what would happen if I cut out all refined sugar, and how that would affect my body and my health. And also how that would affect the recipes that I'm creating.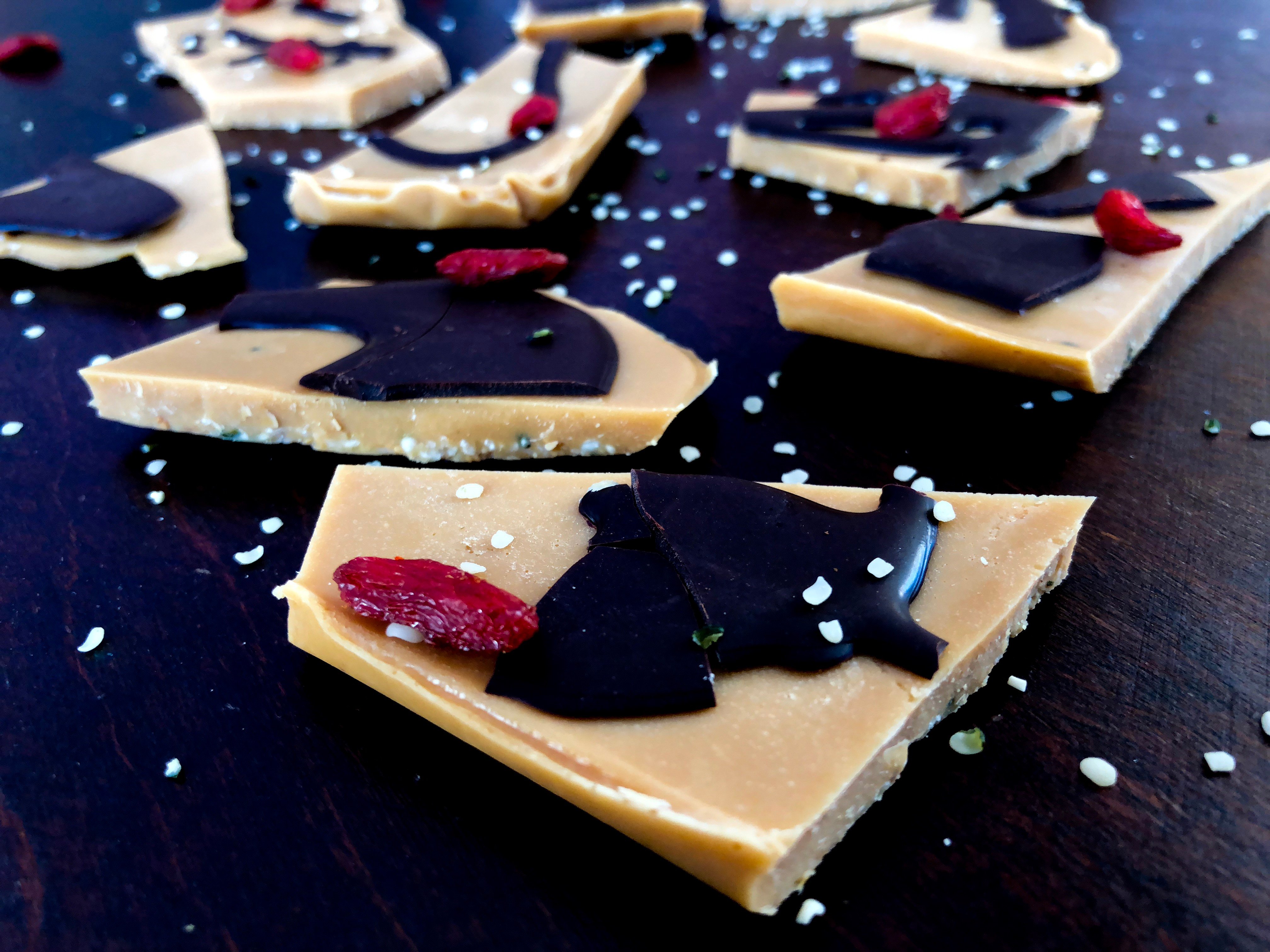 Chocolate Peanut Butter Bark Recipe
So as part of being real with you guys and blogging about my journey through a sugar-free lifestyle, I'm going to tell you what happened with this recipe.
First of all, when I combined the frozen peanut butter bark with the chocolate drizzle, the peanut butter was too frozen and then the drizzle separated from the peanut butter while freezing. So that obviously doesn't work because the whole thing didn't stay together, as you can probably see in these photos.
Secondly, the chocolate without anything to sweeten it was a bit intense. So to handle that I'm going to be using a date paste. And as gone over fruit sugars are still going to be considered okay in this journey, as they are natural. And I will have to make the date paste by soaking the dates, probably overnight or at least for several hours. Because I can't boil them as that would be adding heat to the sugar and breaking it down.
So there were definitely a few things that didn't work out with this recipe, and that's why the full recipe will be coming up soon as part of this blog series.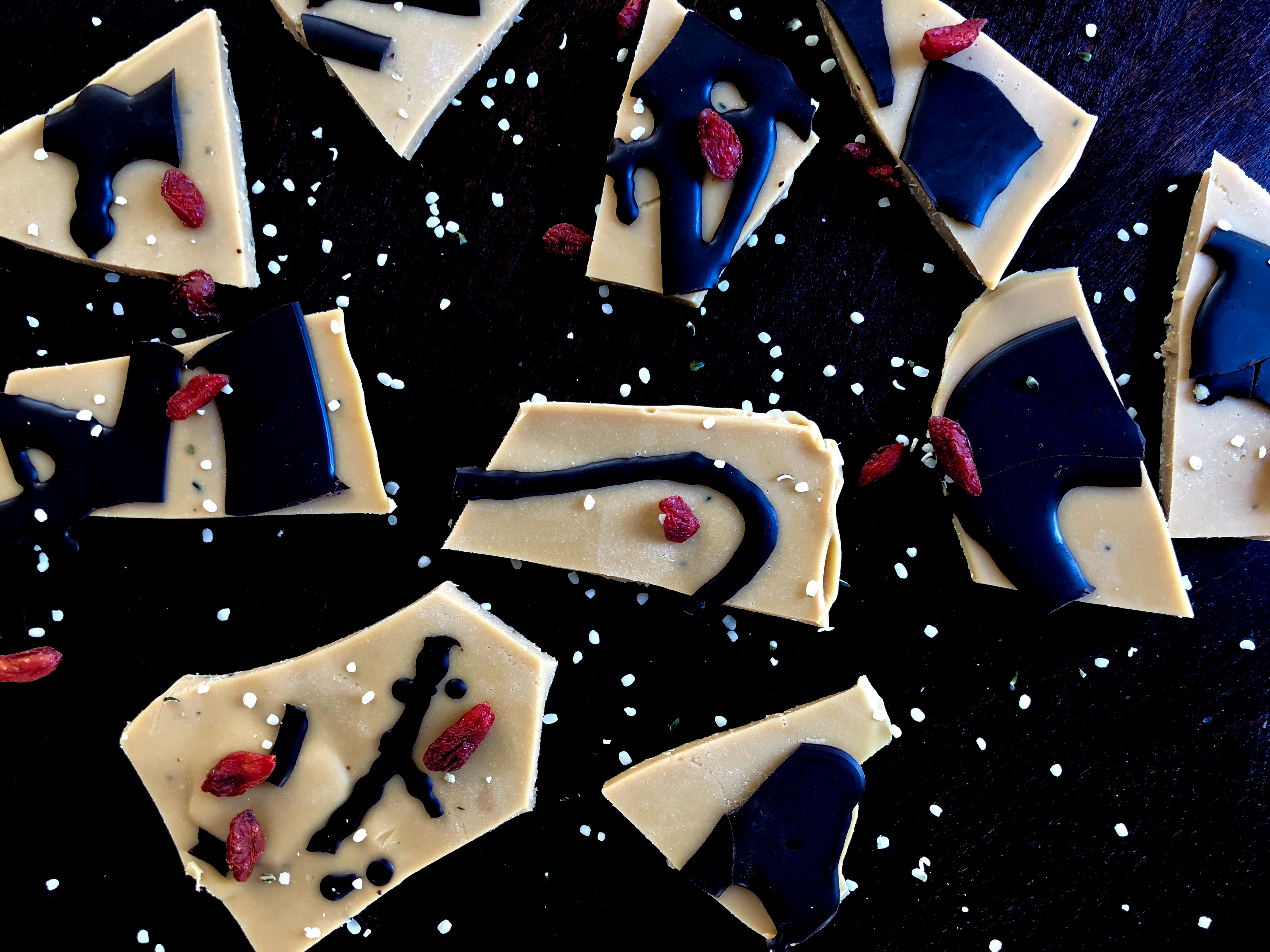 Thanks so much for reading guys! I really appreciate it. And I am truly interested to hear what you guys think about this so let me know in the comments down below.
Much Love,
Natasha
---
All content is mine and original.
You can also connect with me on Instagram
And for more about me check out my Introduceyourself

---
And for more of my guilt-free sweet treats and other healthy recipes click the links below: