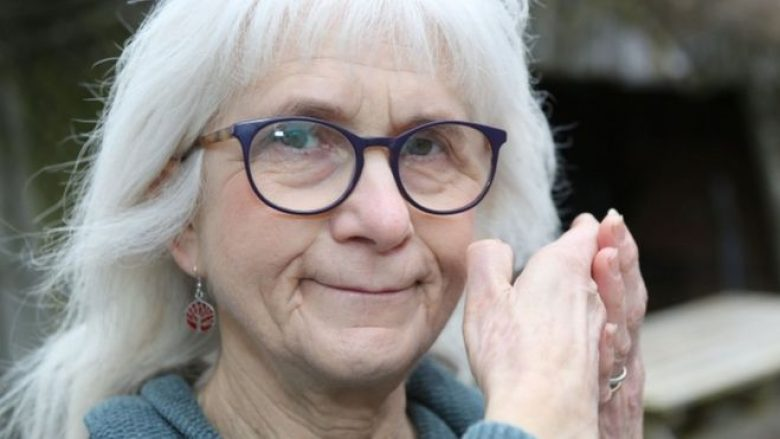 A grandma has spent her entire life without experiencing pain because of a rare genetic mutation.
Not Cameron, of Whitebridge in Inverness-shire, understands that her skin is burning only when she looks at her dirty hand.
She often burns her arms in the oven but does not feel any pain.
That's because the 72-year-old is one of the 2 people discovered in the world who suffer from this genetic mutation.
This means that Cameron does not feel almost any pain, and there is never anxiety or fear.
By the age of 65, she did not realize it was different.
It was the doctors who discovered it because they could not believe that the elderly did not need pain medication after a serious surgery.
She made the operation hand and the doctors warned that there would be pain after that.
But when the operation is over, Cameron does not have anything.
Its anesthetist Devjit Srivastava sent him to do the tests at University College London (UCL) and Oxford University.
After testing, they discovered that the woman had a genetic mutation that meant she did not feel pain like most people.
After being diagnosed, he did not realize he was not "too healthy" as he believed. He did not even feel pain at birth.
"It was just strange, but I did not have the pain, but it was very pleasant. Pain is important, there is a reason that exists. To warn you, it's like an alarm bell, "she said.
Doctors believe that genetic mutation helps her recover faster than normal. This combination of genes also makes hares and does not allow it to be anxious.
"It's called a happy or forgotten genius. I have annoyed people because I was always happy or forgot, now I have an excuse, "she said.