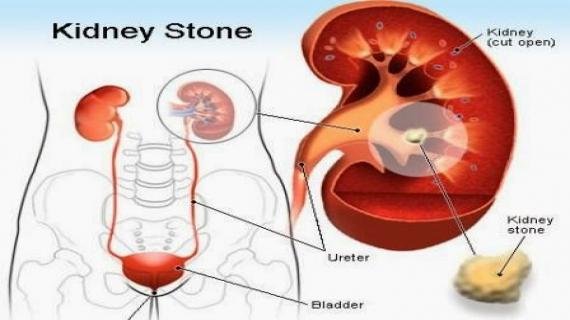 Kidneys are part of our body's blood purification. Many types of garbage in the body are also paid through kidneys. So we must comply with some of the rules to keep kidney good. However, the biggest problem of kidney problems is the kidney stones. And this number is increasing day by day! The problem of kidney stone deposits is often heard.
In fact, the primary symptoms of kidney stones depend on where and how the stone kidneys are. The size and shape of kidney stones are also an important issue. If the stone is too small, it can stay in the body for a long time without any pain and pain. The result is not available. The exact cause of the kidney stones is not known or is yet known. However, some factors are considered to be caused by kidney stones. For example,
Water shortage Eat less water
Repeated kidney infection and proper treatment for it.
Excessive consumption of milk, cheese or dairy products
Excessive excess of calcium in the body.
Seeing a number of symptoms, you can see the kidney stones. Let's know that the signs-
Nausea May be vomiting too many times.
There is a back pain in the waist. This pain is intense but usually not too late. The pain can spread from kidney position to abdomen.
On the condition of kidney conditions and the urine of urine, doctors usually think of two possibilities. One is the kidney infection, the other is kidney stones. Therefore, proper measures are taken after examining kidney transplants, ultra-sonograms and passim tests. Ever since adequate water and proper medicines are released from this problem. However, when the situation goes out of control, surgery is the only way. Besides ...
To avoid the risk of kidney stones, there must be plenty of water to eat.
Never stuck or keep in the urine! Urine velocity will actually try to urinate together.
Eat lots of vitamin C foods.
It is better to not consume milk, cheese or dairy products at an extra level.
If you have repeated urine infections, consult a doctor quickly.