You wake up, dress yourself, go to work and expect this is going to be a great day.
This Saturday started great. Working on weekends is always so relaxing. No boss and we can say no stress ( if the patient are calm of course). Our building has 3 floors and there are 4 workers on each floor. I'm always on the first floor and I know all the patients there, what they need, what kind of diseases they have and how they function. They know me too, and we understand each other, so I can say some of them are really great.
I was working with my best team and time goes fast when you're working with your best co-workers.
Around 9 o'clock I was with my patient and we were talking and I helped her with her morning routine, and then all of a sudden I started feeling dizzy, so I apologise and I left. Outside, my colleague asked me if everything was okay because I was very pale and did not respond to the first questions. That was my first aura and instead of sitting down and resting for a bit, I continued my work because there were too few of us and I didn't want them to work for me. And that's all I remember.
The next thing I remember is lying on the floor and around me were co-workers and medical crew, asking me stuff about my treatments, pills that I take and how am I feeling. I wasn't able to answer. I couldn't speak Slovene, much less German.
My head hurt so badly that I wasn't able to have my eyes open.
And then darkness. They gave me a tranquilizer and took me to the hospital. I remember the sound of sirens and the voice of a rescuer, telling me everything was going to be okay.
After 5 hours I finally woke up with a massive headache. Am I in the hospital again? What's happening? All I remembered was that I went to work this morning. That's all.
When they saw that I woke up, the doctor came to me and explained to me what happened. I had a seizure in the morning and I fell on a table with my head, causing a slight concussion. And then everything slowly started coming back to me.
She explained to me that the seizure lasted for almost 5 minutes and that in recent months they have been occurring very often, although we have changed the pills therapy and although I'm really trying and taking care of myself.
She said we had to wait for the results so they could see if there was a brain damage or bleeding and if everything is all right, I could go home.
At that moment I just wanted to hear my husband's voice. I was so scared. I hit my head for the third time now, and my brain could be damaged.
They forgot to pack my phone, but I wanted to call my husband so bad, bur again, I couldn't remember his phone number.
5 minutes later my husband called. Of course, I started crying. I'm thinking of him and at this moment he calls? My love, my soul mate ❤ He calmed me and told me to try to get some sleep until the doctors made the final decision. Of course he didn't have to say it twice because I fell asleep instantly.
The next time I opened my eyes, my husband stood by the bed and held my hand. There is no better feeling than this. They did all the tests and decided I could go home. I just wanted to go home, to see my dog and to sleep in my bed.
I can't describe the feelings I have when I'm leaving the hospital, when is my husband beside me, and when I know that everything will be fine for a while. I have a massive bump on my head and a terrible headache, but the main thing is that I'm home.
I can't imagine what my husband is going through when he receive a call that his wife is in hospital. I don't want to go through this and put a burden on everyone around me, but I really don't know what to do anymore. I stick to the rules, take my pills regularly, and try to shake off all the negative thoughts that surround me. The pills also showed their side effects. I'm forgetting things, mentally, I am completely destroyed and constantly tired.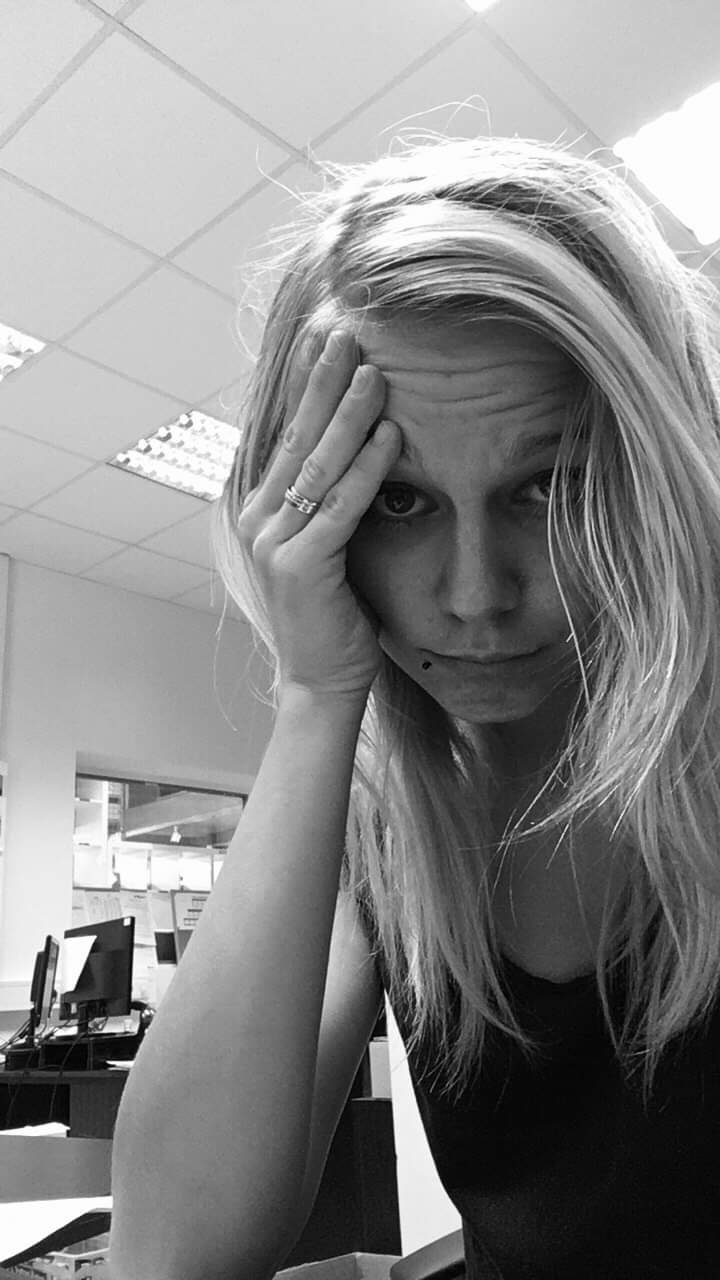 Being lost and not knowing what to do in the given moment can be difficult, not knowing when or where the seizure is going to occur, how should I react, how can I prevent an attack, how should I go around without worrying that an attack will occur?
I'm scared but I'm also mad. Why me and why now? We are building a life, I have a new job, and I really don't have time to deal with these things now. I'm also worried that my boss will fire me. I have a lot on my plate in the moment, but I need a job.
What am I going to do?
I know i'm strong and i know i'm going to overcome this disease, I just don't know when and how.
And just for the info: Epilepsy is one of the most common brain disorders affecting 1% of the population.
Epileptic seizures are very different, from barely noticeable to those with loss of consciousness and with cramps. With appropriate treatment, up to 70% of people with epilepsy have no seizures.
Antiepileptic drugs are not curing epilepsy, but only prevent seizures. People with epilepsy can drive vehicles if they have been without seizures for at least two years.
The unemployment rate among people with epilepsy is still high.
People with epilepsy are exposed to misunderstanding, prejudice and markedness. Epilepsy has a negative impact on all aspects of life and is a psychological and social burden for individuals and families.
And about my job. Everybody told me that they can't fire me, but still I had a strange feeling, and then yesterday my husband came home and told me they wanted to fire me. I know it. But my boss said that I'm a good worker and they need me. So, I'm going to stay, but yeah they started to thing about firing me. That means, no more staying home.. for a while. I hope.
So guys, this was my weekend.
We can fight seizures if we fight for our dreams everyday and appreciate the little things we accomplish. - Rachel Joy
Thanks guys for reading and till next time ❤
With love, @tinabrezpike ❤