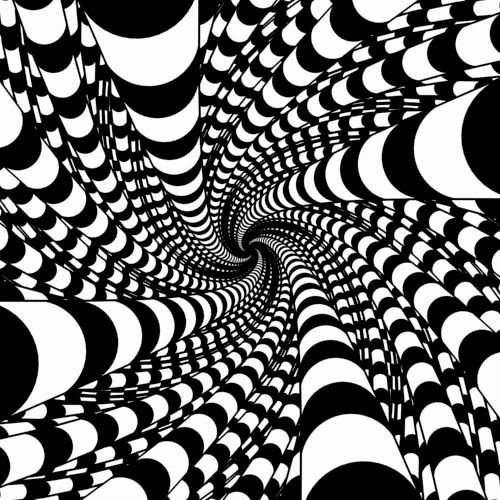 Most people when they think about hypnosis think about spirals and hypnotists swinging watches. Even people who are better informed think that it is a passive state where the hypnotist makes you better and you have no input into it.
I would like to tell you my story about how I got interested in hypnosis and NLP and why it is something that more people might get value from knowing about.
As far back as I can remember as a child I seemed to have irrational social phobias, not wanting to have to go into a new environment on my own and meet people I didn't know. Even going into a strange shop to ask for something would have caused me great anxiety. As I got older in my teens this progressed from anxiety into depression, though at that time I did not recognize it as depression. I thought that it was just me, the way that things were.
As I got older I got to the stage that I was feeling suicidal and thought a lot about what would be the best way to kill myself so that it would be quick and wouldn't hurt too much. I am sure that I felt this way for several years. I never felt that things would get any better and in fact that they would only get worse.
I ended up with my Doctor and he referred me to a Psychiatrist and I spent six or so months doing some cognitive behavioral therapy and it was very useful. The Psychiatrist put me on to what was a novel antidepressant at the time, Lustral (sertraline hydrochloride}.
After struggling to get off the anti depressant and succeeding eventually to feel ok without it, I realized that had I received some help sooner that I may not have wasted several years in depression.
I had been interested in hypnosis and curious about NLP for many years but thought that I was a really bad hypnotic subject due to a lot of mediocre attempts at self hypnosis that I attempted from books and an odd cassette tape (yes that long ago}.
I had this one tape about NLP by someone that I knew was one of the founders of NLP Richard Bandler. It was called Amnesia/negation if i remember correctly. I had listened to it several times thinking that it was very odd and made no sense at all so I put it in my cassette rack and forgot about it for a long time.
Shortly after I had finished my CBT treatment and when I was feeling a little better but still not great. I was managing to do some thought switching and changing how I reacted to some situations that were causing me anxiety.
I was still finding myself depressed for long periods of time.
Writing this down now seems so easy to write and it does not convey the nasty and insidious nature of depression. I always found that I didn't know that I was depressed until I was very low and it was only looking back that I could begin to see where it started.
So in 2003 I was again interested in therapies that might help me to feel better and I turned again to study hypnosis to see if there was anything there that might be interesting. Again I listened to some self hypnosis recordings with little success.
It was around this time that I picked up the NLP recording Amnesia/Negation again and listened to it. To my absolute amazement, this time when I listened to it, it seemed to make perfect sense. I thought to myself , now that is weird.
In saying that it made sense to me, I am sure I was unaware of the processes that must have been taking place but the actual content seemed to make sense.
Later that year when looking for more information on NLP I looked up Richard Bandler and saw that he was indeed going to hold a seminar not that far away from me and it was called 30 years of NLP how to live a happy life.
I smiled to myself and thought, if only.
I thought to myself, if I don't go when he is going to be so close I probably will never go to find out about this and the title of the seminar interested me.
So I packed myself off to Dublin social phobic that I was, not sure what I was letting myself in for.
Even getting myself into the venue was a struggle, not knowing anyone else who was going to the seminar. I went thinking to myself that if it was too much I could always get up and leave and go back to my hotel room and hide.
I spent two days listening to stories and doing some hypnosis exercises with the other participants in the course.
Even though I shied away from the social aspects of the course. There was a night out in Dublin drinking and even Richard went to the pub and worked with several people when he was there. I went back to my hotel room and whether intentionally or not fell asleep and missed it all. I am sure it was intentional.
However, as I was going home from the course I think i felt happy for the first time that I could remember.
I thought, I wonder how long will this last.
I found myself going to another couple of NLP courses, first with Richard Bandler and then with other people.
I did a diploma in hypnotherapy and learned much more about what was taking place and how to help myself and other people.
It has been over 14 years now, since that time and I am sure that I have never been properly depressed at any time since then. I have had the odd day when things were not going well, hell we all do sometimes, but my outlook on life completely changed with hypnosis and NLP.
It was not a formal setting and not the usual solution focused Hypnosis that people often associate with hypnotists.
It was not even Ericksonian hypnotherapy but a playful and serious application of skills to change the way that some people(me in this case) made pictures in their heads and applied that to their world.
This is not an advert for any particular therapist or teacher but more a reflection about what is possible, what we all have the ability to access, to apply our own resources to achieve. A happy life is there for you if you use your brain in the right way.
A quote that I often think about is one by Henry Ford.
It applies to many things in life, including (for me ) having a happy life
Whether you think that you can or you can not, you are right.
Choose wisely.
Vincent Mawhinney.