Welcome back to my DTube Hebrew reading & language series.
The full study is now on line covering the Alef-Beyt here in my blog. This is a beginners program to teach letters, vowels, and reading. The vowels are marked in this bible and are designed to help avoid confusion on what a word is and how it is pronounced. The confusion is obvious in the hundreds of interpretations globally. In modern Hebrew, only children need a niqqud or vowel marking for each letter. Old manuscripts also usually have vowels marked.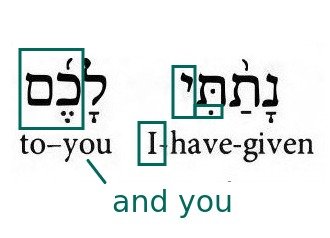 This week - Genesis 1:28-29
This week's reading covers a couple verses where God blesses man and gives them dominion over everything on earth. He then gives them all seed bearing vegetation and trees that bear fruit for food. Interesting. Today we still eat apples and oranges for food as originally given, but we also hack up animals and love to eat that steak and fried chicken.
Today brings the original intention for our diet in our study below. Meat comes later when Noah exits the ark and animals rightly start fearing man.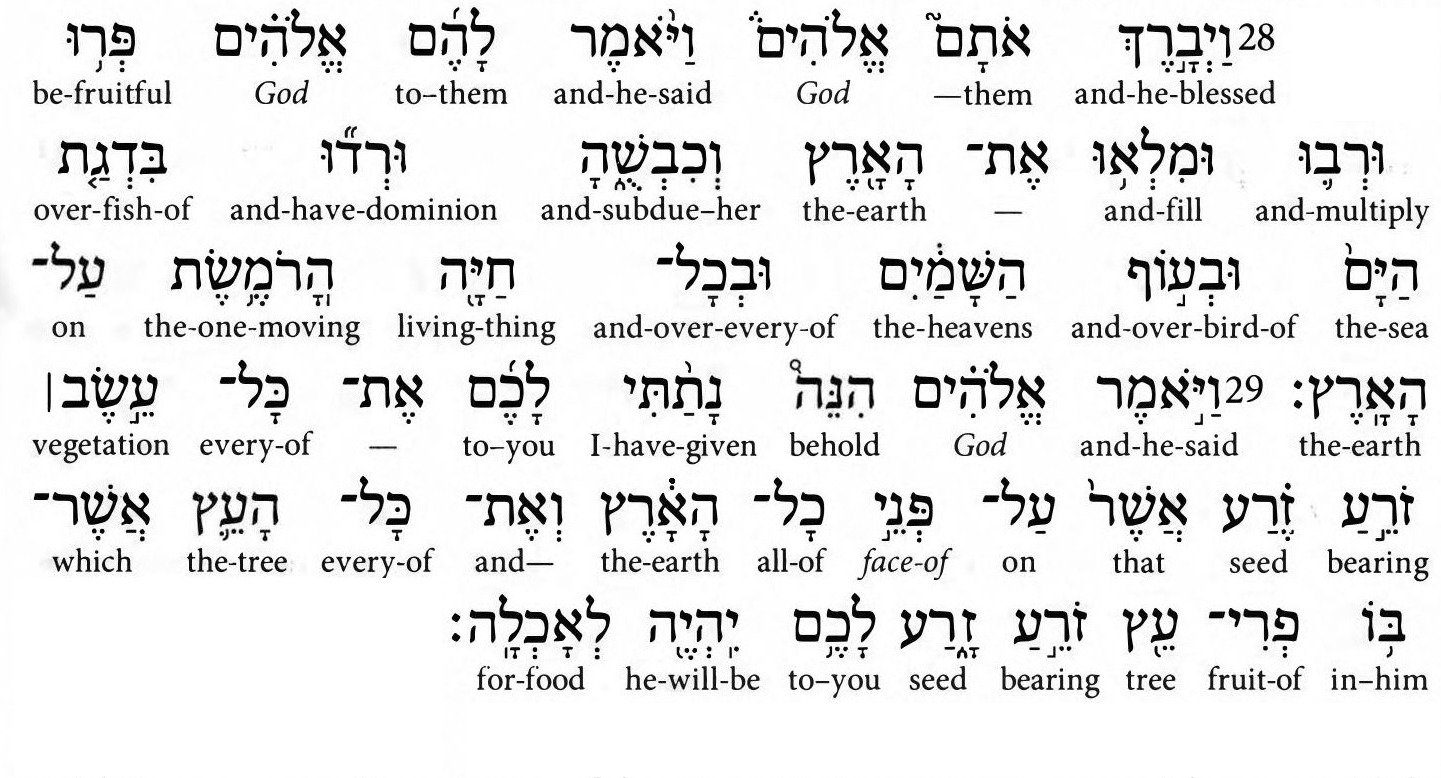 What jumps out at me in these verses is the first time in the scriptures where anyone does something and talks about it.
I have given - to you (both)
The " I " is found when we see the ending "ee" as in nah-tah-tee (I have given)
We can tell that God was talking to the male and female that he made because of the "khem" ending in lah-khem
If he were talking only to ha-adam (the man), it would be written le-kha!
Recording this video took many tries. I read a bit faster than usual today. I found out how much I stumble over my own words when explaining - with no verbal backspace key. So I opted to read the verses and get my post done as apposed to trying all day and not getting it done.
---
Here are the links
Please click over to DTube and read the above passage with me in Hebrew.
---
▶️ DTube
▶️ IPFS
#
We will be finishing the first chapter of Genesis next week!
This is pretty cool! The first milestone.
---
If you are just starting, my lessons are all here starting at Alef, adding vowels (the dots and lines) as we go, the sofit formations and numerical values. Just go to my blog and scroll to the bottom or click here
Get your Hebrew Bible now!
Click here to obtain the book we are using. It is a free download - or browser usable.
Thanks for taking the time to watch and read.
Shabbat Shalom