Welcome to my DTube Hebrew reading & language series.
The full study is now on line covering the Alef-Beyt here in my blog. This is a beginners program to teach letters, vowels, and reading. The vowels are marked in this bible and are designed to help avoid confusion on what a word is and how it is pronounced. The confusion is obvious in the hundreds of interpretations globally.
A milestone was hit, having read three full chapters. If you have been with me this far, you are already seeing words that are familiar and easily recognizable. Congratulations.
We finished Genesis with 3:21-24
We start with God making clothes for his children, there innocence gone. I do not see anger from God in this passage. I see Elohim making good on the promise that he made when the choice was offered.
Immeasurable bliss for obedience vs. unspeakable pain and unending work that we still have today.
They had access to the garden, no work to do, and access to the tree of life. The forbidden fruit changed all that. He says, "See, man is no like one of us. He knows good and evil." If he reaches out and eats of the tree of life, he would live forever. In other words, they will surely die in the next several hundred years.
They are sent out of the garden and and cherubs (plural) were place there to guard the way of the tree of life. A continually turning flame of the sword between man and the the way.

The messiah has many titles, HaTsadik (the righteous one), HaMashiach (the anointed one), Emmanuel (literally "God With Us"), HaDerech (the way), plus many more.
Light or Skin
The words are pronounced the same but the meaning is quite different as is the spelling. The same goes for sight, cite, and site as an example in English.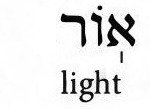 This week I am reading slowly and leaving space for you to repeat the words as I go. Please click the links to read with me on DTube. Thanks.
Today's reading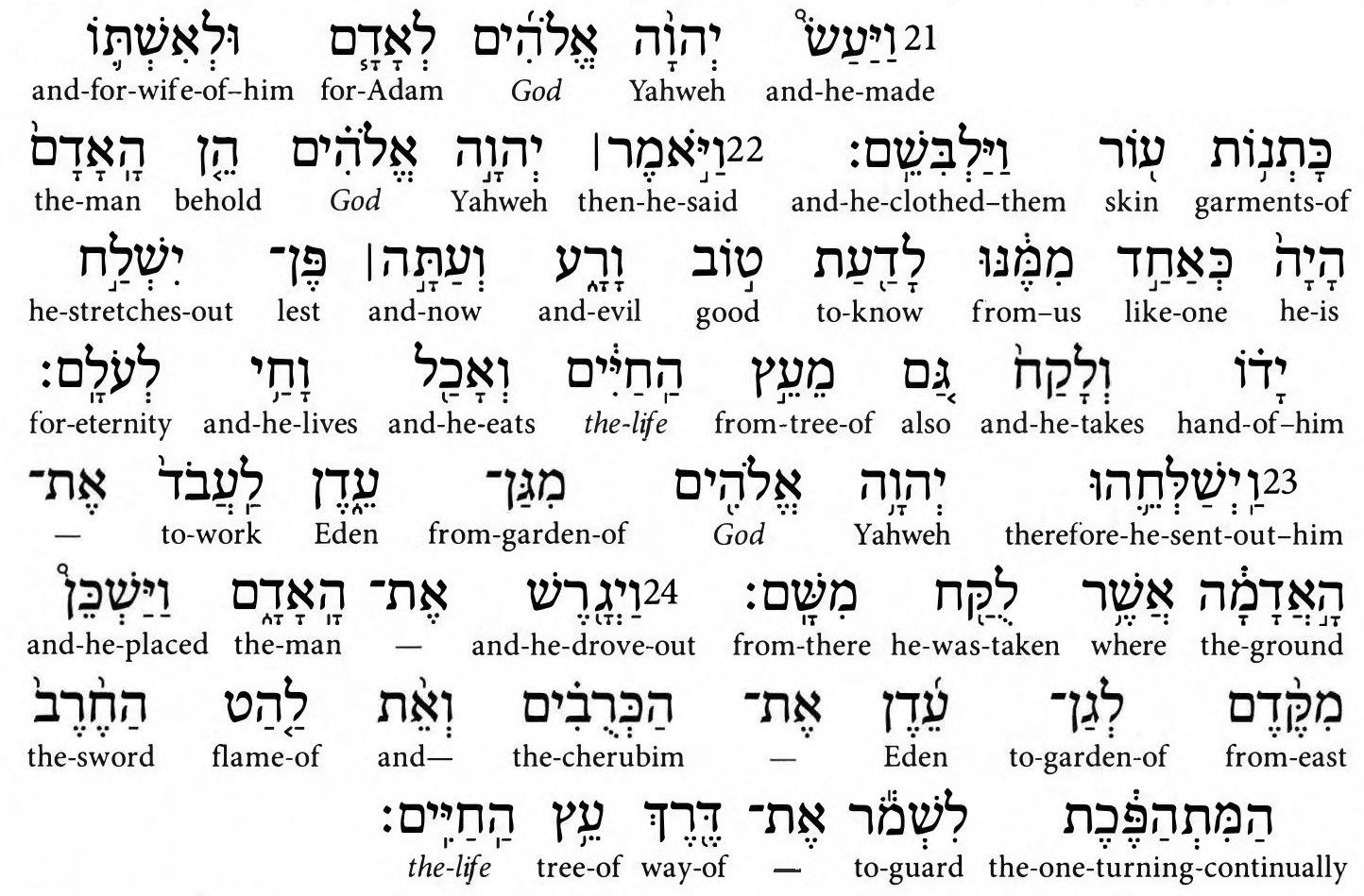 This is one of the best ways to learn a language, reading and learning to understand words and word order in Hebrew while reading. Click the links below to hear the reading.
---
Here are the links
Please click over to DTube and read the above passage with me in Hebrew.
---
▶️ DTube
▶️ IPFS
Note: my pronunciation of The Name as Yehovah is explained more fully in Genesis 2, DTube Video #2 and the coinciding audio is linked here.
---
If you are just starting, my lessons are all here starting at Alef, adding vowels (the dots and lines) as we go, the sofit formations and numerical values. Just go to my blog and scroll to the bottom or click here
Get your Hebrew Bible now!
Click here to obtain the book we are using. It is a free download - or browser usable.
Thanks for taking the time to watch and read.
Shabbat Shalom