Welcome to my Hebrew reading & language series.
Genesis 10:20-25
We are reading more names of the sons of Noah's three boys. It is still good practice to read the names and pronounce them.
We hit a very interesting marker which tells us when the continents drifted away from each other, it literally says, "The earth was divided." That happened in relation to the birth and naming of Peleg.
I read in English first then in Hebrew. Please have a look and repeat the words after I point and read. See you in the comments section.
---
Today's reading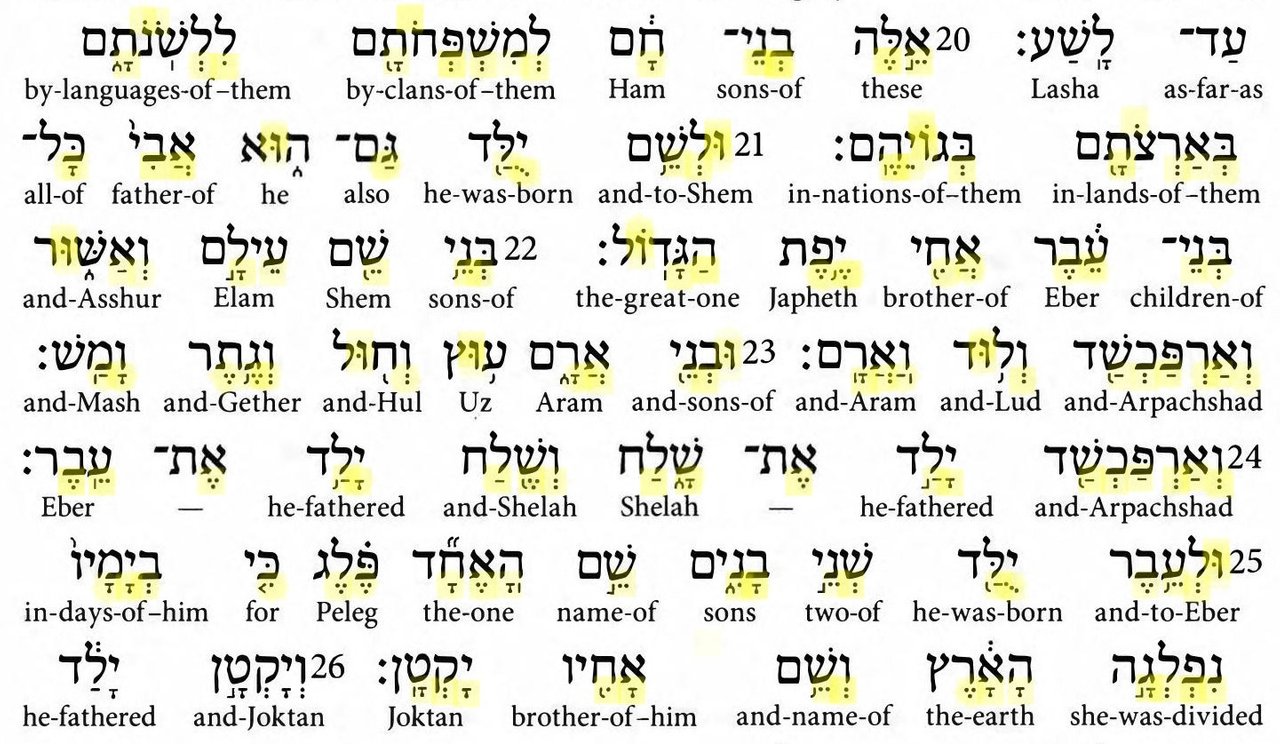 Here is the video links
Please hit the video link below and read with me in Hebrew.
Info on each letter starting at the beginning
If you are just starting, my lessons are all here starting at Alef, adding vowels (the dots and lines) as we go. I explain the meaning of each letter and its numerical value. Just go to my blog and scroll to the bottom or click here
Get your Hebrew Bible now!
Click here to obtain the book we are using. It is a free download or browser usable.
Thanks for watching. Comments or questions welcomed.
Shabbat Shalom