Welcome to my Hebrew reading & language series.
Genesis 11:31-32
Here is another accomplishment for you if you have been learning and reading with me from the beginning.
Done with chapter eleven!
We just read about Terah having taken his family to the land of Haran where he died at the tender age of 205, a disaster when all are living into the 400-500 year range.
Next week, we will read about Abram and how he was called to leave everything and "go to a place that I will show you."
I don't know about you, but I would have had some questions about where the place is and what I would be doing there.
Please have a look and repeat the words after I point and read. See you in the comments section.
---
Today's reading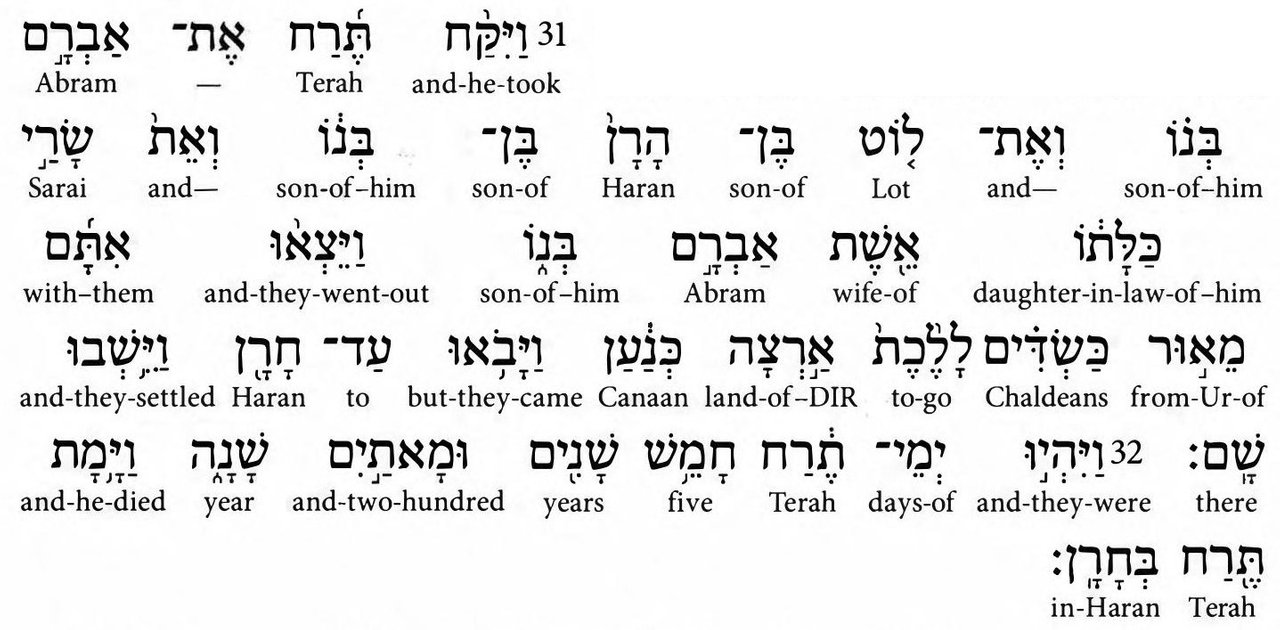 Here is the video link.
Please have a look and read with me in Hebrew.
Info on each letter starting at the beginning
If you are just starting, my lessons are all here starting at Alef, adding vowels (the dots and lines) as we go. I explain the meaning of each letter and its numerical value. Just go to my blog and scroll to the bottom or click here
Get your Hebrew Bible now!
Click here to obtain the book we are using. It is a free download or browser usable.
Thanks for joining me.
Shabbat Shalom