Welcome to my Hebrew reading & language series.
Genesis 12:10-15
We have a slightly larger reading this week as you can see below. The story of Abram is important. I am trying not to break it up too much of possible.
There was a famine, so Abram took Sarai to Mitsraim (Egypt). Before arriving he asked her to tell them that she is his sister, which was half true. She was his half sister.
As Abram suspected, the prince in Egypt took Sarai into Pharaoh's house. What happens next will be revealed next week.
This video ends with an English paraphrased video instead of me simply reading the English from our Tanakh. The actors are speaking Hebrew under the dubbing, which offers a visual representation of what we are reading in Hebrew.
Please have a look and repeat the words after I point and read. I am getting better at keeping my cursor below the Hebrew and vowels. See if you can repeat the words with me.
---
Today's reading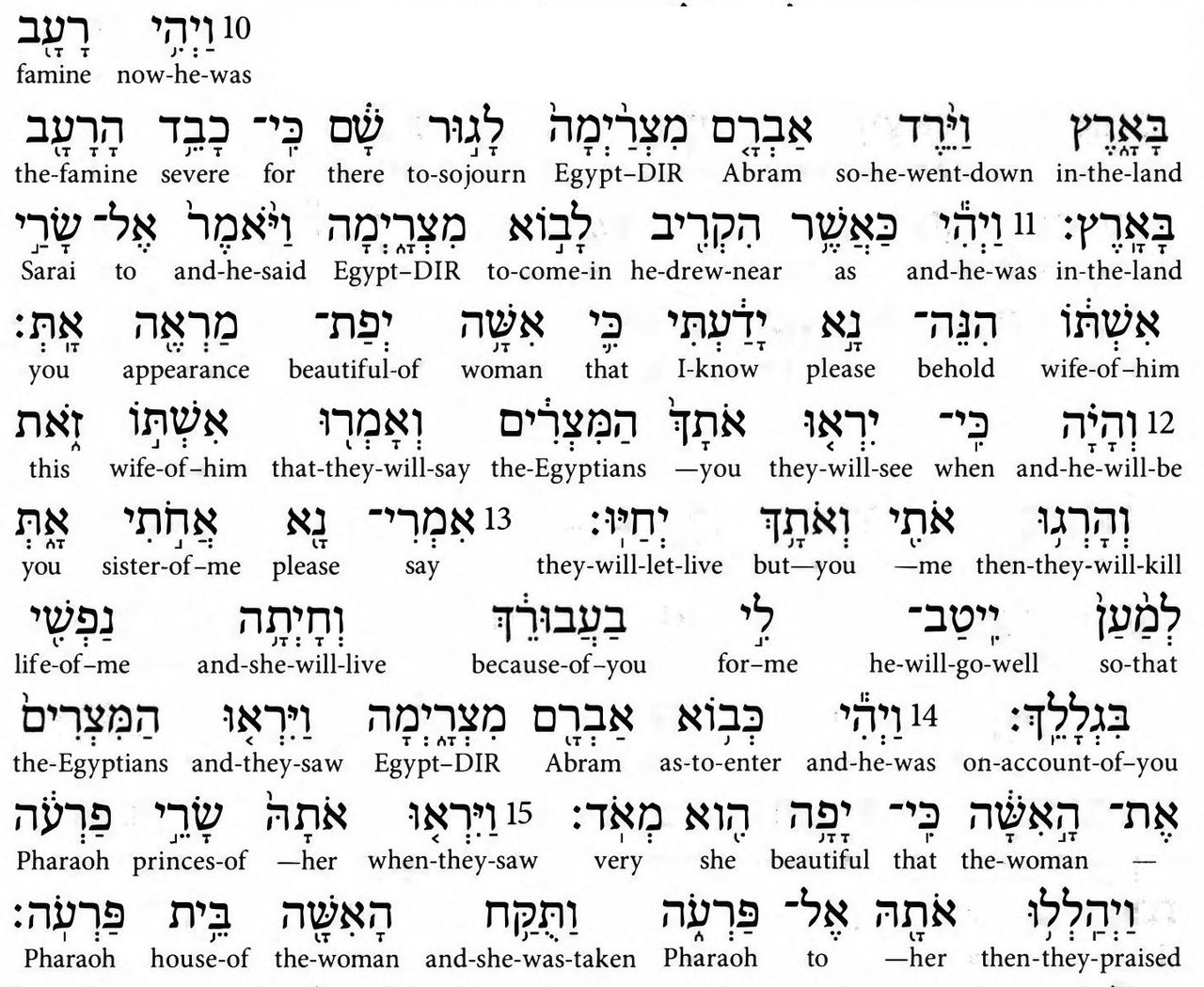 Here is the video link.
Please have a look and read with me in Hebrew.
Info on each letter starting at the beginning
If you are just starting, my lessons are all here starting at Alef, adding vowels (the dots and lines) as we go. I explain the meaning of each letter and its numerical value. Just go to my blog and scroll to the bottom or click here
Get your Hebrew Bible now!
Click here to obtain the book we are using. It is a free download or browser usable.
Thanks for watching.
Shabbat Shalom