Welcome to my Hebrew reading & language series.
Genesis 15:9-11
Abram asked YHVH for a sign, a way to know for sure, that he would one day possess the land.
In those days, men could swear an oath by cutting animals in half and walking through the middle of their bloody bodies while saying , "May I be as these animals if I do not comply with the promise that I swear to you today." This is called a blood covenant and several of them were sworn to by the Creator. Some were also sworn to by the people of Israel later on.
We read the preparation of the covenant having been completed today. Abram stood guard over the animals while waiting for the Creator to show up in person to walk through it.
Next week we will see how God, whom nobody has seen, will appear and sign the covenant.
I hope you have been able to follow along with me and read. If you studied the letters and vowel sounds with me, it should be no problem. Thank you for stopping by and studying with me.
---
Today's reading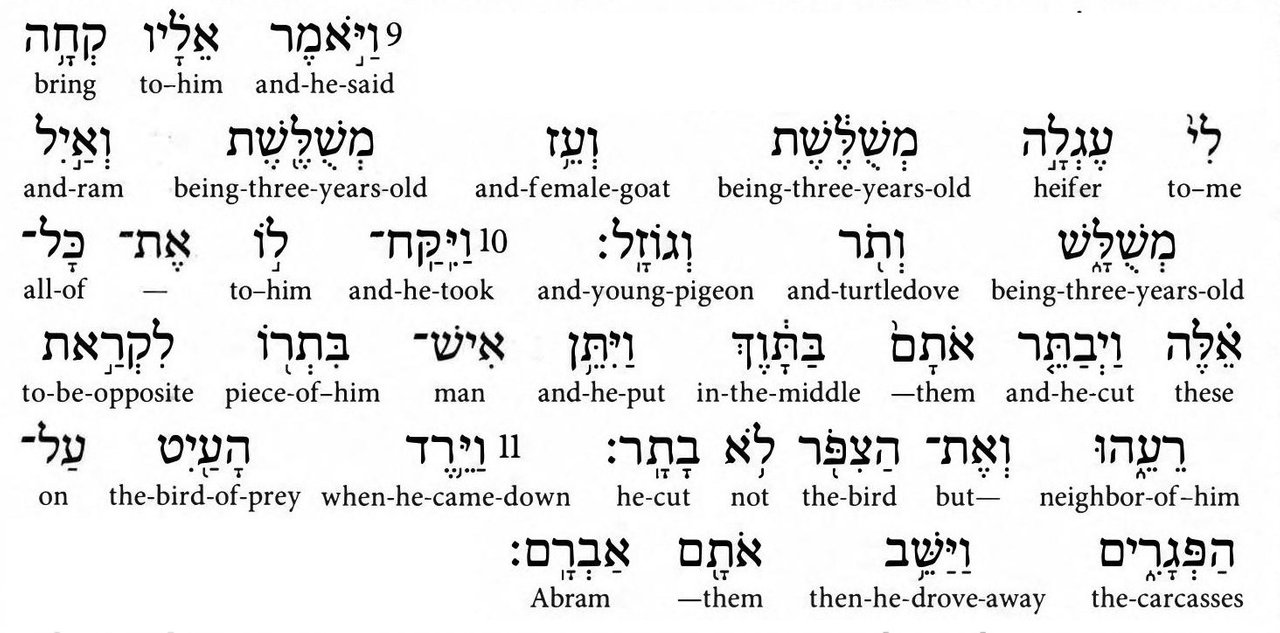 Here is the video link.
Please have a look and read with me in Hebrew.
Info on each letter starting at the beginning
If you are just starting, my lessons are all here starting at Alef, adding vowels (the dots and lines) as we go. I explain the meaning of each letter and its numerical value. Just go to my blog and scroll to the bottom or click here
Get your Hebrew Bible now!
Click here to obtain the book we are using. It is a free download or browser usable.
Thanks for watching.
Shabbat Shalom