Welcome to my Hebrew reading & language series.
Genesis 15:12-16
We are reading about the blood covenant between the Creator and Abram.
The requested animals were arranged and Abram kept the scavengers away. This week we read that Abram had fallen into a deep sleep.
While he was asleep, YHVH spoke to him and assured him of the covenant. He also laid out everything from Israel, to the ancestors of Joseph being in captivity in Egypt. He promised that they would be brought out of Egypt and that they would be very wealthy.
God went on to tell Abram that he would live to a ripe old age and his children would inherit the land.
Abram is key to history and understanding. What we read about this man gives us so much of the foundation we rely on to understand the rest of the Tanakh and the covenants of God.
I try to read slowly so that you may repeat and memorize some of the words. Thank you for stopping by and studying with me.
---
Today's reading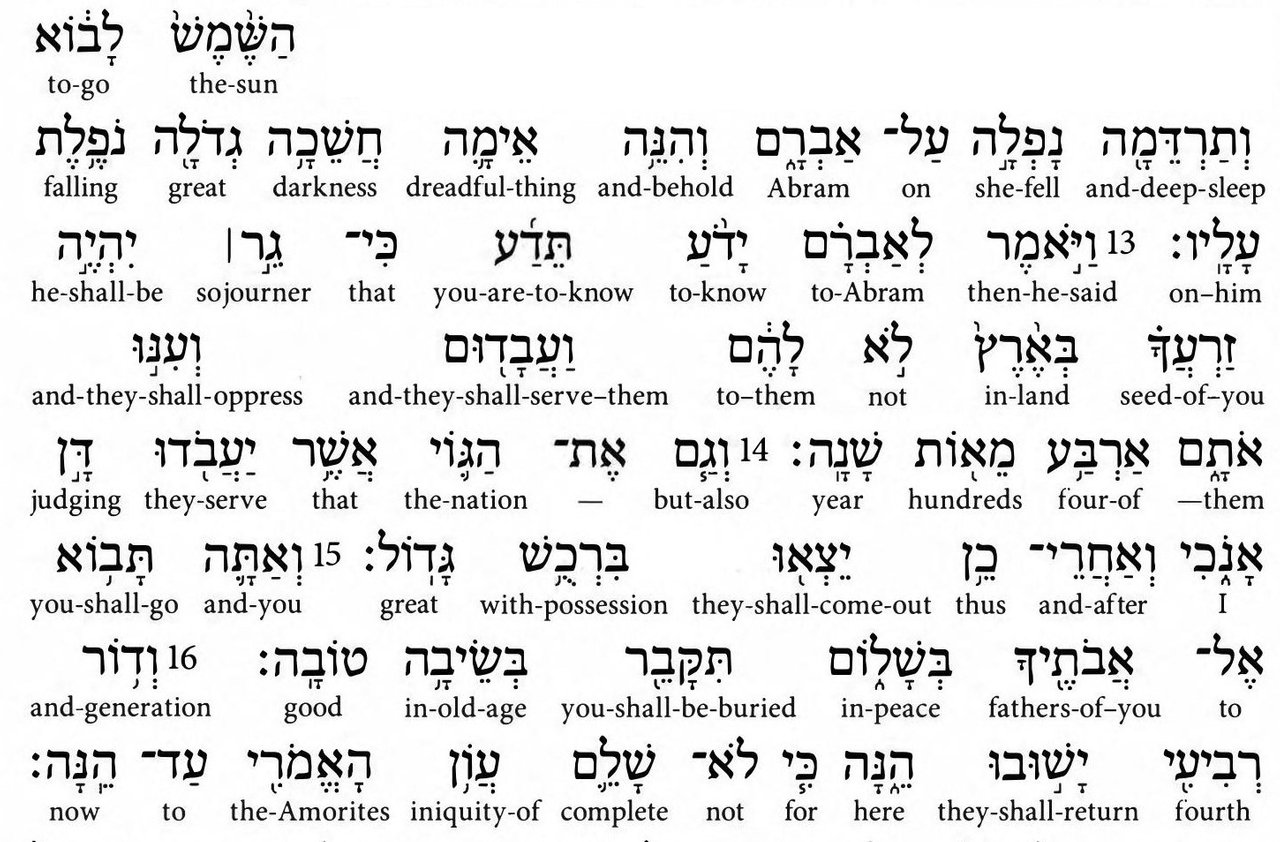 Here is the video link.
Please have a look and read with me in Hebrew.
Info on each letter starting at the beginning
If you are just starting, my lessons are all here starting at Alef, adding vowels (the dots and lines) as we go. I explain the meaning of each letter and its numerical value. Just go to my blog and scroll to the bottom or click here
Get your Hebrew Bible now!
Click here to obtain the book we are using. It is a free download or browser usable.
Thanks for watching.
Shabbat Shalom