Welcome to my Hebrew reading & language series.
Genesis 15:17-21
Chapter fifteen is done! We are reading about the blood covenant between Abram and God.
Today we see the signing of that deal. When the sun had gone down, the same God that walked with Adam in the garden caused Abram to sleep.
Then he Made a smoking fire post and flaming torch pass between the halves of the animals that Abram had laid out, and God pronounce the promise and the boundaries for the land he was giving to Abram.
I try to read slowly so that you may repeat and memorize some of the words. Thank you for stopping by and studying with me.
---
Today's reading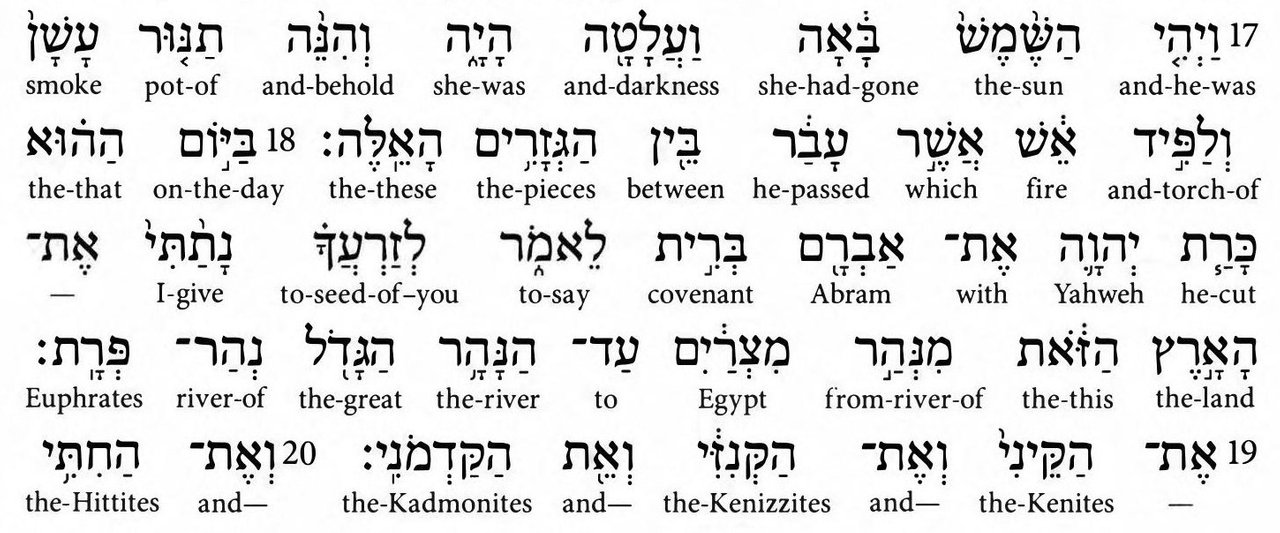 Here is the video link.
Please have a look and read with me in Hebrew.
Info on each letter starting at the beginning
If you are just starting, my lessons are all here starting at Alef, adding vowels (the dots and lines) as we go. I explain the meaning of each letter and its numerical value. Just go to my blog and scroll to the bottom or click here
Get your Hebrew Bible now!
Click here to obtain the book we are using. It is a free download or browser usable.
Thanks for watching.
Shabbat Shalom