Welcome to my Hebrew reading & language series.
Genesis 16:4-6
Sarai rushed her husband into having a child with another woman. From that union came the Arab and Muslim nations.
The Creator however, had stuck to his original promise, even though it would take over 10 years to come to fruition.
Meanwhile, Ishmael had been born. The two women in Abram's life were like two cats fighting over a mouse. Sarai was not happy that the other woman, Hagar, now had a son. She treated Hagar with contempt and Hagar ran away...
to be continued...
Listen, repeat, and see the English under the Hebrew in order to start learning vocabulary. Thank you for stopping by and studying with me.
---
Today's reading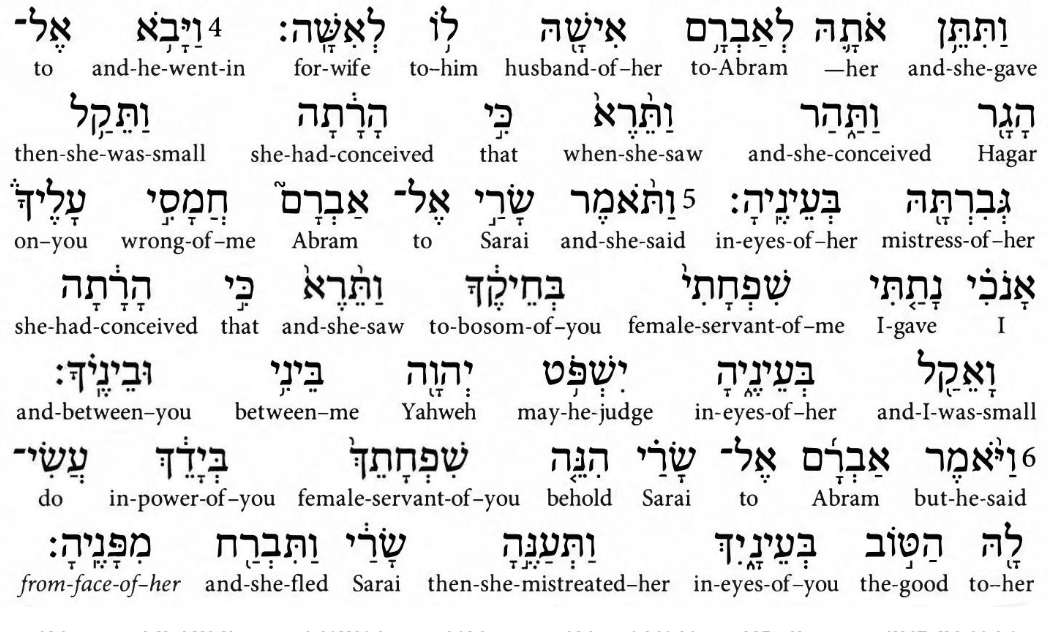 Here is the video link.
Please have a look and read with me in Hebrew.
Info on each letter starting at the beginning
If you are just starting, my lessons are all here starting at Alef, adding vowels (the dots and lines) as we go. I explain the meaning of each letter and its numerical value. Just go to my blog and scroll to the bottom or click here
Get your Hebrew Bible now!
Click here to obtain the book we are using. It is a free download or browser usable.
Thanks for watching.
Shabbat Shalom