Welcome to my Hebrew reading & language series.
Genesis 16:11-16
We left off with Hagar speaking to a "Messenger of YHVH" last week. He was telling her that he would multiply her descendants.
I finish reading the chapter today as we also finish the conversation between that Messenger and the servant girt. He describes her child as a wild donkey of a man whose hand will be against his kinsmen and their hands against him.
Hagar speaks of how she knows that this Messenger looks after her and names the spring that same day. Jump ahead and the child is born. Abram, at age eighty six, indeed names him Ishmael.
Thank you for stopping by and studying with me. The film has skipped over this chapter but will return when it lines back up with our reading again.
---
Today's reading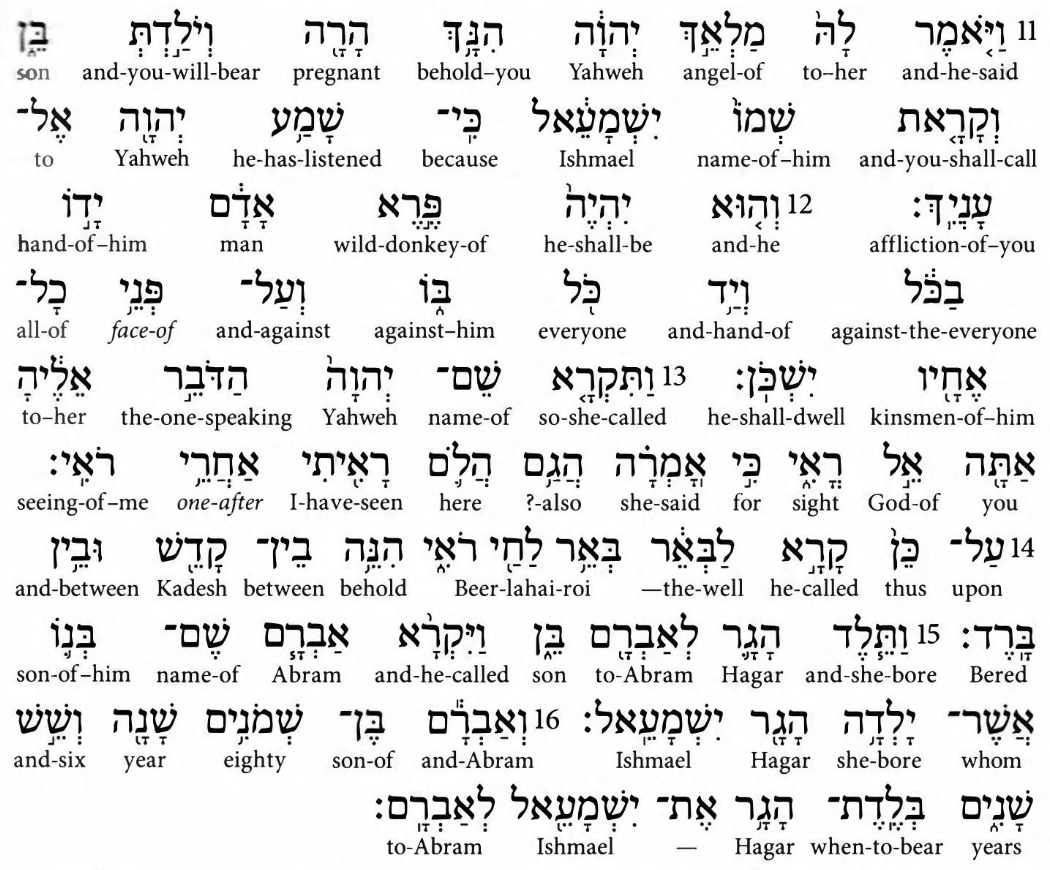 Here is the video link.
Please have a look and read with me in Hebrew.
Info on each letter starting at the beginning
If you are just starting, my lessons are all here starting at Alef, adding vowels (the dots and lines) as we go. I explain the meaning of each letter and its numerical value. Just go to my blog and scroll to the bottom or click here
Get your Hebrew Bible now!
Click here to obtain the book we are using. It is a free download or browser usable.
Thanks for watching.
Shabbat Shalom