Welcome to my Hebrew reading & language series.
Genesis 17:1-5
Starting chapter seventeen! God appears to Abram, introduces himself as *El Shaddai" (God Almighty), and tells Abram to walk before him and be blameless so that he can give his covenant to Abram. It will be between the two of them, and God said he would greatly multiply Abram.
When a word is repeated in Hebrew, it means "exaggeratedly so" or "to the extreme and unchangeable", and here we see Be-mey-od me-od right after "'multiply you" in the text.
Then he said that Abram would be the father of a multitude of nations and that he will not be called Abram any longer. Now your name is Abraham because I have made you the father of a multitude of nations. Again, more repetition. Again, when the Creator says it, it is so.
The meaning of both Abram and Abraham is the same, "Father" and "Made High" or father lifted up and the reason for the name change is likely because of a change in the one who has authority over the man.
Thank you for stopping by and studying with me. We have a clip that goes with today's reading and I let it run through to the promise coming next week.
---
Today's reading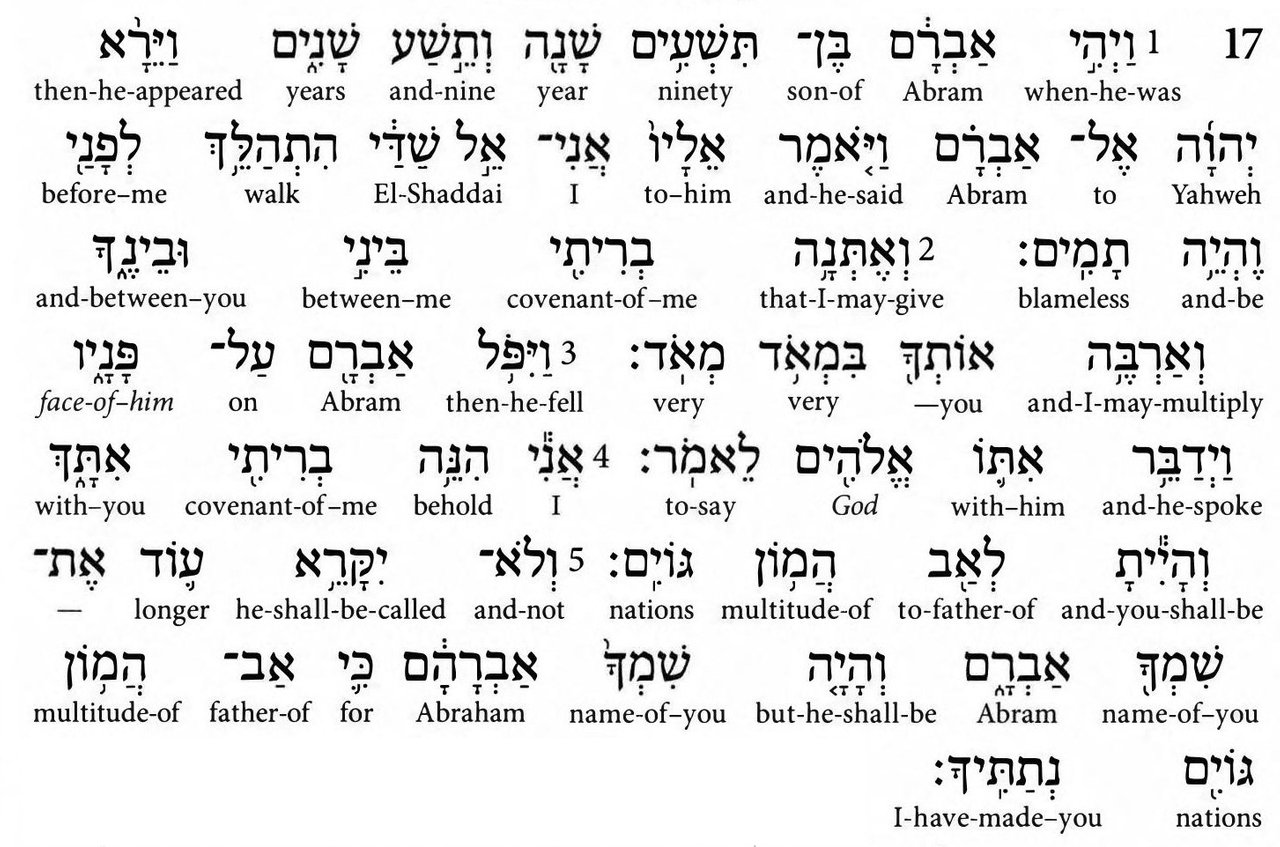 Here is the video link.
Please have a look and read with me in Hebrew.
Info on each letter starting at the beginning
If you are just starting, my lessons are all here starting at Alef, adding vowels (the dots and lines) as we go. I explain the meaning of each letter and its numerical value. Just go to my blog and scroll to the bottom or click here
Get your Hebrew Bible now!
Click here to obtain the book we are using. It is a free download or browser usable.
Thanks for watching.
Shabbat Shalom