Welcome to my Hebrew reading & language series.
Genesis 17:9-11
We talked about the first part of the covenant last week, the land being given to Abraham and all his descendants.
This week we are looking at a particularly painful part of the covenant.
Snip snip, as they say.
I have believed in El Shaddai for decades, but I am not sure how or why he chose this particular custom for his people. I find it to be cringe-worthy to even think about, me and all other males in the world.
I am glad that I cannot remember this being performed as part of my faith!
Today I offer peace and a blessing in my video along with the reading and film clip. Much time alone at home gives me more time to pray for you all and for our government, their decisions, and the real reason for the reaction to this virus.
---
Today's reading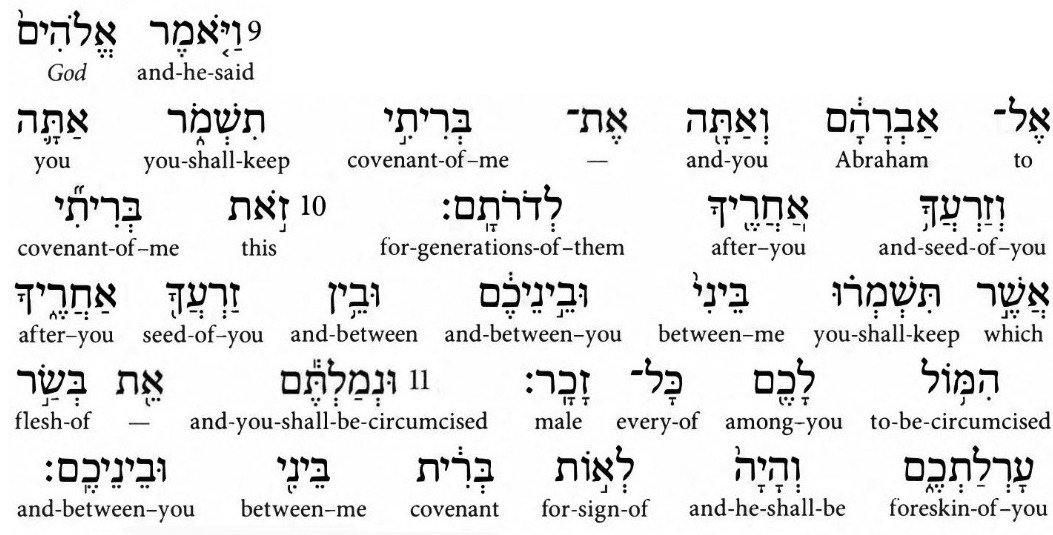 Here is the video link.
Please have a look and read with me in Hebrew.
Info on each letter starting at the beginning
If you are just starting, my lessons are all here starting at Alef, adding vowels (the dots and lines) as we go. I explain the meaning of each letter and its numerical value. Just go to my blog and scroll to the bottom or click here
Get your Hebrew Bible now!
Click here to obtain the book we are using. It is a free download or browser usable.
Thanks for watching.
Shabbat Shalom