Welcome to my Hebrew reading & language series.
Genesis 17:15-17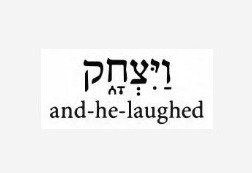 Hello, my name is HeLaughed. I was born some time ago and they named me this because my dad laughed when he was told that my mom would have another child. She was 91 years old when I was born...
Isaac means "he laughed" but The Creator still chose to use Abraham and his line even though he did not really think the promise was possible. It was laughable actually.
Five chapters ago we saw Abram going out from his country to a place that God would show him. This kind of faith was atributed to him as Righteousness. This week we see him laughing at the suggestion that his wife would conceive.
Once you are in a relationship with the Creator, he tends to be a little more forgiving.
Thanks for stopping by and reading / viewing. This in home requirement makes a great excuse for learning a new language.
---
Today's reading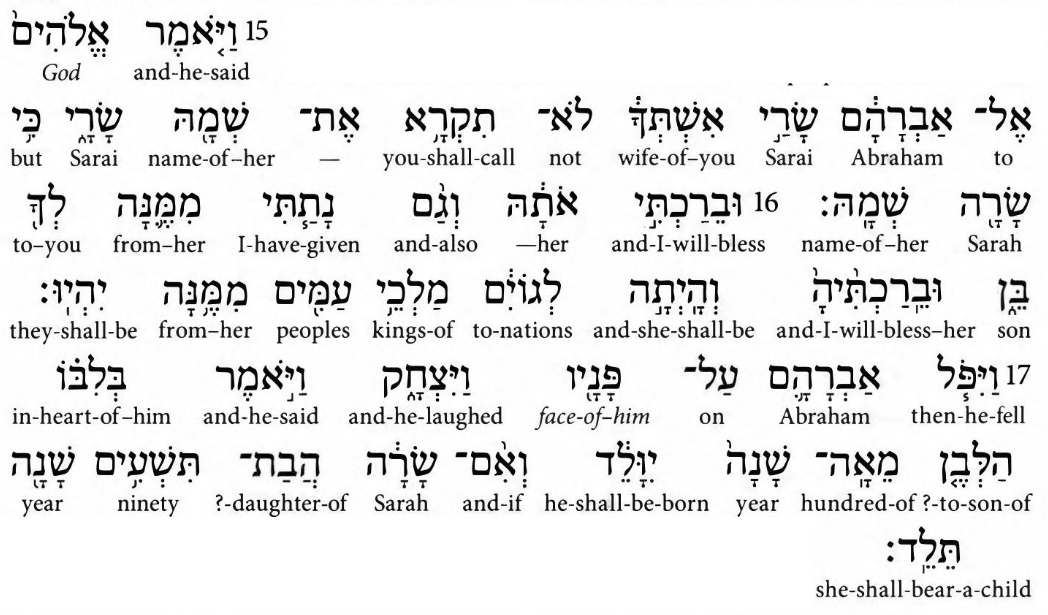 Here is the video link.
Please have a look and read with me in Hebrew.
Info on each letter starting at the beginning
If you are just starting, my lessons are all here starting at Alef, adding vowels (the dots and lines) as we go. I explain the meaning of each letter and its numerical value. Just go to my blog and scroll to the bottom or click here
Get your Hebrew Bible now!
Click here to obtain the book we are using. It is a free download or browser usable.
Thanks for watching.
Shabbat Shalom