Welcome to my Hebrew reading & language series.
Genesis 17:18-20
Abraham had a difference of opinion with the Creator and ask if Ishmael could be made like the stars of the sky instead of having another child.
God told him "No" and restated that Sarah would have a son. He must call him Y'st-chac (Isaac: which means "he laughed") and the everlasting covenant would be established through Y'ts-chac.
But God went on to tell him that Ishmael has been blessed and will be the father of twelve princes. A great nation will come from Ishmael! All would agree that the Arab nations are very rich and prosperous.
Thank you for visiting! Read with me as we take a look at the nations of the earth from Noah's sons to the children of Abraham. Video link below.
---
Today's reading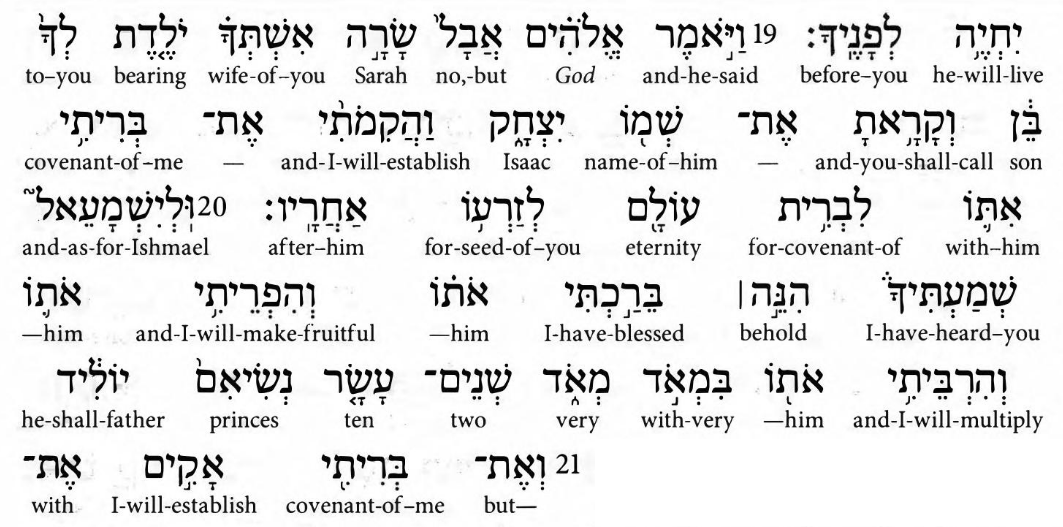 Here is the video link.
Please have a look and read with me in Hebrew.
Info on each letter starting at the beginning
If you are just starting, my lessons are all here starting at Alef, adding vowels (the dots and lines) as we go. I explain the meaning of each letter and its numerical value. Just go to my blog and scroll to the bottom or click here
Get your Hebrew Bible now!
Click here to obtain the book we are using. It is a free download or browser usable.
Thanks for watching.
Shabbat Shalom