Welcome to my Hebrew reading & language series.
Genesis 17:21-27
Why were blood covenants made? That is how people secured compliance years ago.
Today you go to court and they ask for a cash bond in order to secure someone's return to face trial. They hold your wealth in order to accept your promise to show up in the future.
Long ago, serious contracts required a promise of your life. You break it, you lose your life, and, life is in the blood.
In a way, it was like saying, "You bet your life!"
We are reading about the most important covenant in history. The Creator's promise to permanently link his involvement with a peculiar people. That promise is established, remembered, and confirmed with Abraham using a sign involving blood.
Thank you for visiting! Read with me as we finish chapter seventeen by clicking the video link below.
---
Today's reading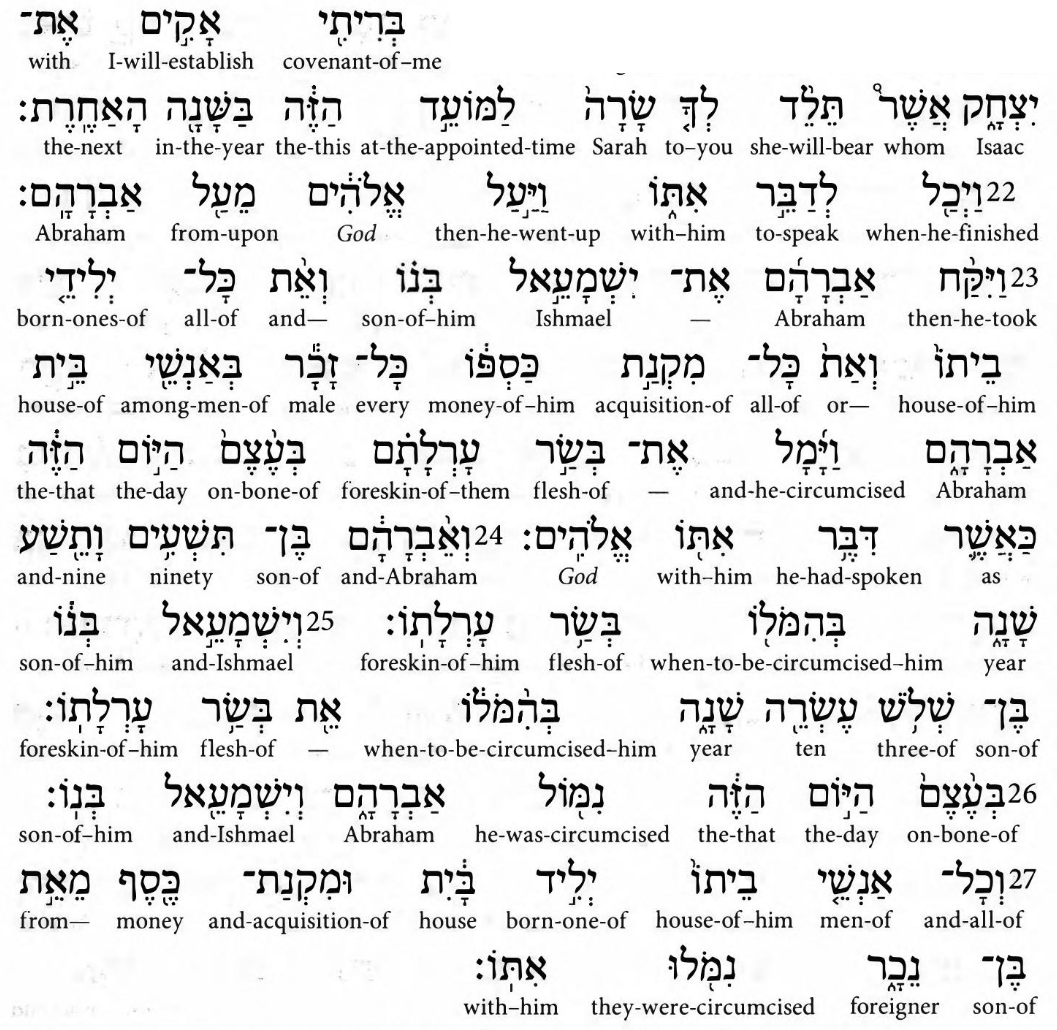 Here is the video link.
Please have a look and read with me in Hebrew.
Info on each letter starting at the beginning
If you are just starting, my lessons are all here starting at Alef, adding vowels (the dots and lines) as we go. I explain the meaning of each letter and its numerical value. Just go to my blog and scroll to the bottom or click here
Get your Hebrew Bible now!
Click here to obtain the book we are using. It is a free download or browser usable.
Thanks for watching.
Shabbat Shalom