Welcome to my Hebrew reading & language series.
Genesis 18:9-13
We have been listening in on a conversation between three men who came to visit Abraham lately.
They came to inform him that next year Sarah would be giving birth to his son.
We also get a sneak peek at what Sarah thought of that news as she laughs to herself saying, "What, now that I am old and worn out I am given a child?"
More on this next week. I really hate to break this up because it is an important story in history, but it has to wait until next week.
Thank you for visiting! Read with me as we unfold the story of Abraham, Isaac and Jacob along with clips from the Hebrew film dubbed in English. Click the video link below.
---
Today's reading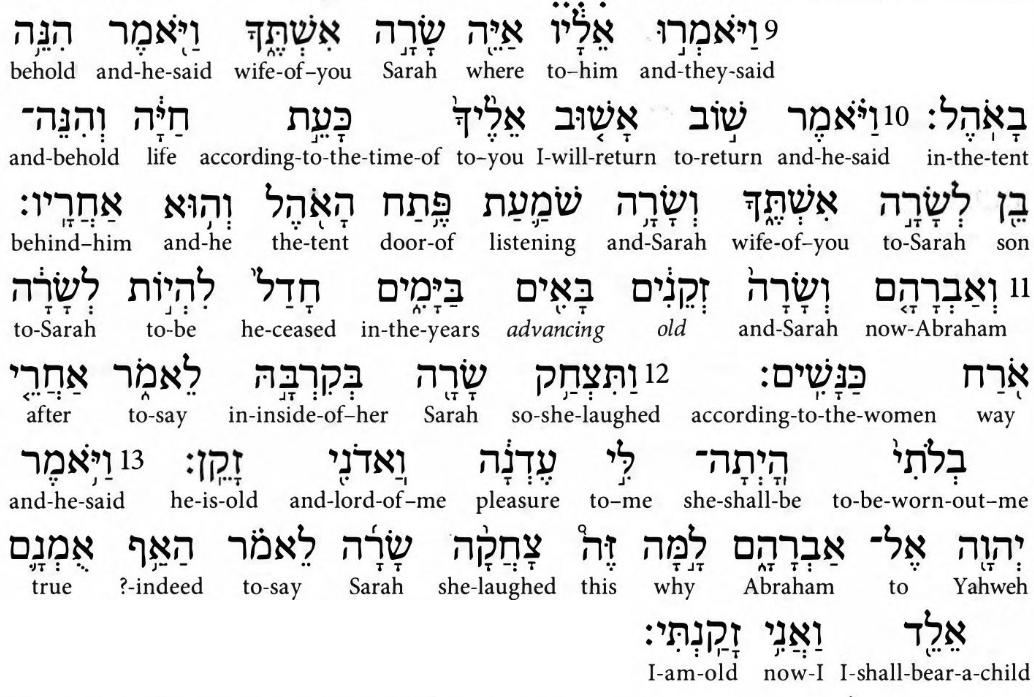 Here is the video link.
Please have a look and read with me in Hebrew.
Info on each letter starting at the beginning
If you are just starting, my lessons are all here starting at Alef, adding vowels (the dots and lines) as we go. I explain the meaning of each letter and its numerical value. Just go to my blog and scroll to the bottom or click here
Get your Hebrew Bible now!
Click here to obtain the book we are using. It is a free download or browser usable.
Thanks for watching.
Shabbat Shalom