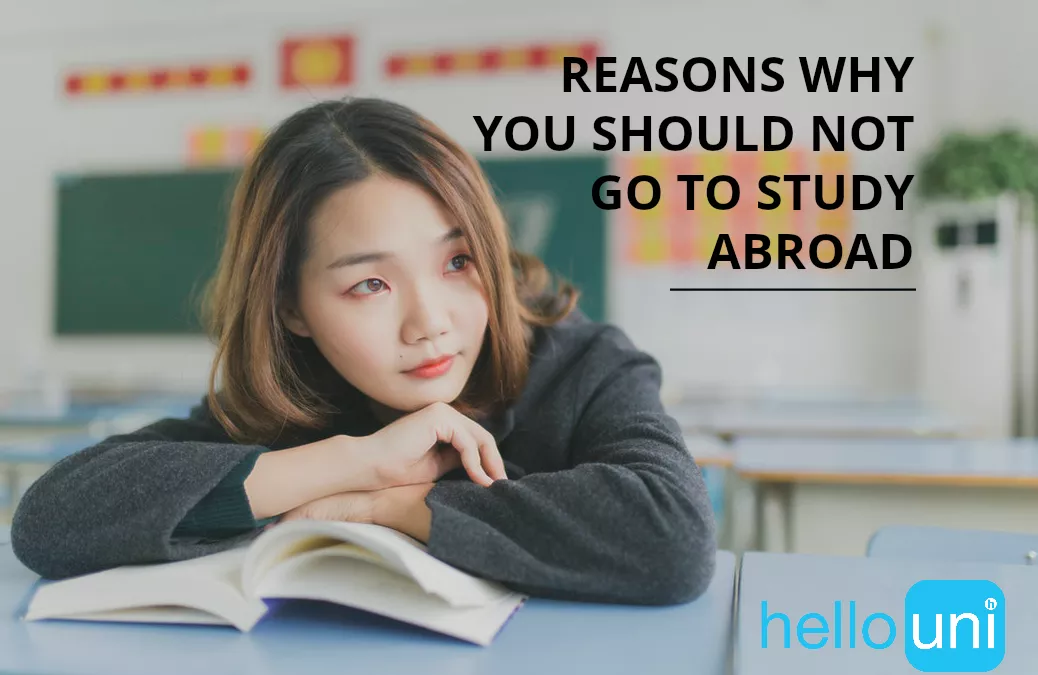 Deciding whether to go for a study abroad can be a complicated process for students. Therefore, @Hellouni we present you 5 reasons below of why a student should not go to study abroad :
Your mom's home-made food is too tasty for you to leave home. Oh, and imagine doing laundry by yourself...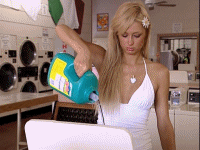 Old friends will remain your friends forever. So, there is absolutely no reason to meet new people.
You can easily get a job at your local store, so career opportunities are good enough.
Your local city will never become boring and there is no need to explore new places in the world.
 You have a perfect life in a comfort zone.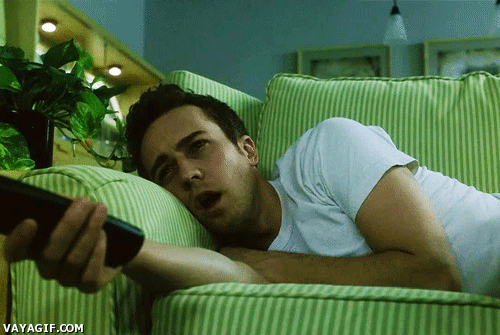 Agree with all points above?
So does the Lucy! She always believed that going away from home does not make any sense and that everyone should not go to study abroad. Lucy also thinks it is a waste of both money and time. Let's see how her profile looks below: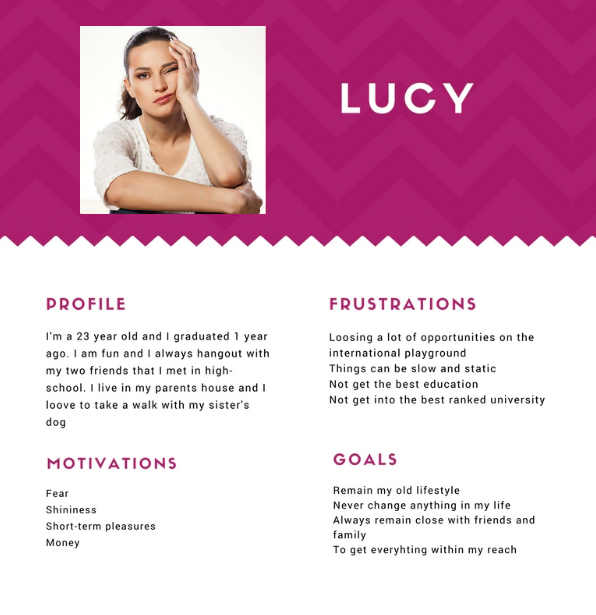 Do you want your profile look similar to Lucy's? Or that is not who you want to become? Well...then studying abroad is a suitable opportunity for you!
We expect that all the above-mentioned reasons making sense to you (who would not miss the home cooking and long-term friends). After all, why bother with enriching your life, or getting out of the comfort zone, if it is that comfortable! However, @Hellouni heard too many amazing things about becoming an international student that it won't recommend it for you.
And it is not just about becoming an international student, going to different lectures and studying different topics. Studying abroad is also about becoming an international citizen of the world. This experience is ultimate, a life-enriching experience that will potentially change the path of your life, move you to a new playground intellectually, emotionally and financially.
Diversity is one of the most important things these days and do you know that the one person who loves people and know how to interact with people from different cultures? Your future boss! By the way, have you ever come across a company with all employees from one cultural background?  Me neither! So, I believe that studying abroad is the best experience for someone who can learn about different cultures by meeting people from all over the world. It is all about networking, right? Speaking of keeping old friends, nowadays it is so easy for everyone to reach and connect with anyone through facetime, Skype, WhatsApp and many more platforms.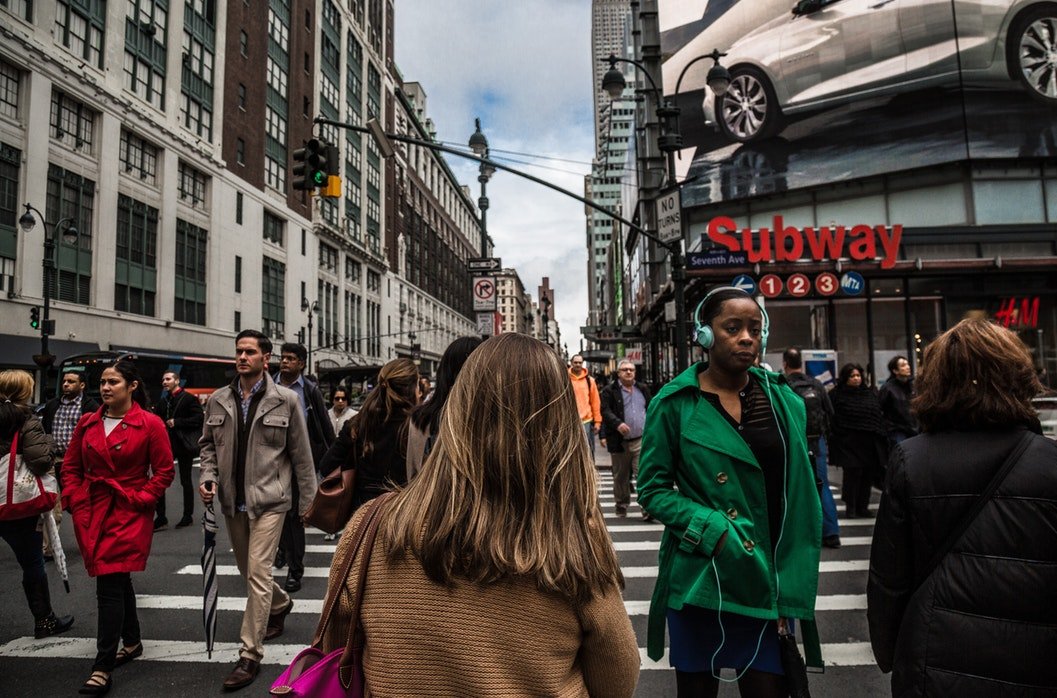 Oh, and speaking about mom's food... We do agree that it is amazing but have you ever tasted real American bagel with cream cheese and crispy bacon? Or fresh fish&chips from the UK that everyone is talking about? Mmmmm...
And imagine eating that bagel on the top of the Empire State building, where whole New York is in under your feet. Or eating those fish&chips near the London Eye and later on, catching a bus to the St'Pauls Cathedral where you can meet up with your international friends.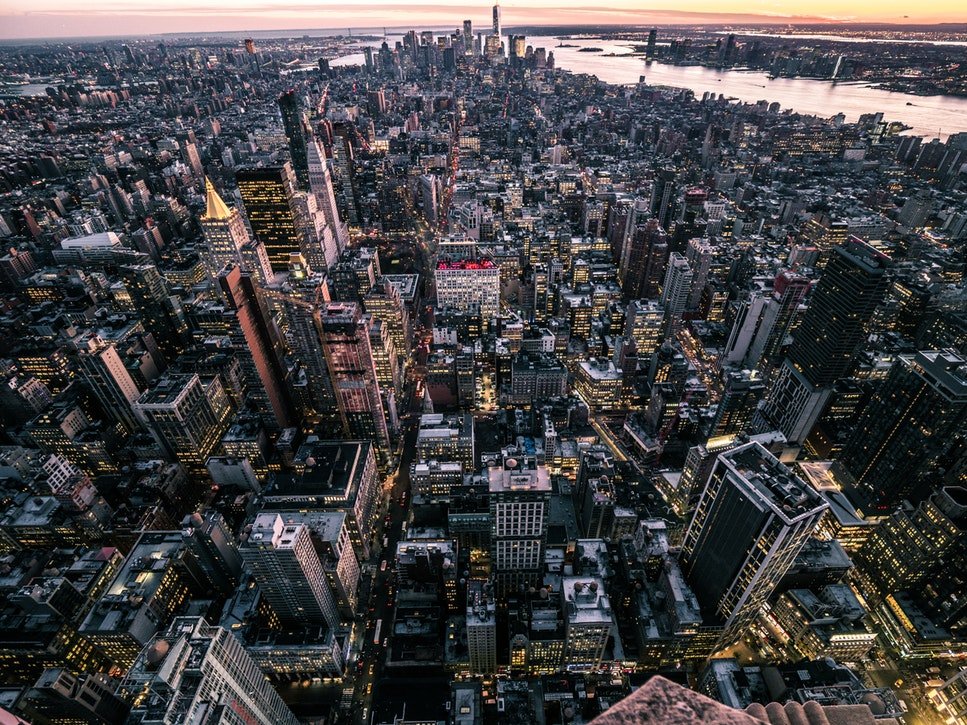 Empire State building in New York, USA
Still not convinced?
Well then let's take a look at some recent facts about the benefits of studying abroad from a 
survey
 by International Education of Students Abroad:
Cultural Development

98% reported the study abroad experience helped them to better understand their own cultural values and biases
94% stated that the experience continues to influence their interactions with people from different cultures
90% said studying abroad influenced them to seek out a greater diversity of friends

 

Career Impact

76% reported they acquired skill sets while studying abroad that influenced their career path
62% said studying abroad ignited an interest in a career direction pursued after the experience
48% Stated that they have worked internationally or participated in volunteer activities since studying abroad

 

Personal Growth

97% Reported that studying abroad served as a catalyst for increased maturity
96% Indicated that it increased self-confidence
95% Stated that it has had a lasting impact on their worldview
89% Said studying abroad enabled them to better tolerate ambiguity
 
Suddenly changed your mind and think that study abroad is worth giving a shot? Use @Hellouni services and connect with ambassadors from different universities around the world! Through our website, you will be able to receive answers to your questions regarding where to study, what subject was most interesting for ambassadors and also what tips and recommendations they are providing for you.
Want to go to Oxford or Cambridge Universities? Check our partner Oxfizz which will provide you with necessary information!