"What year is it?" is a snapshot featuring Robin Williams' disheveled-looking character from the 1995 film: Jumanji. In short he lived alone for over 25 years in the jungle, after playing a magic game and he returned like this: (scroll down some more if you want to see a real picture of us). :)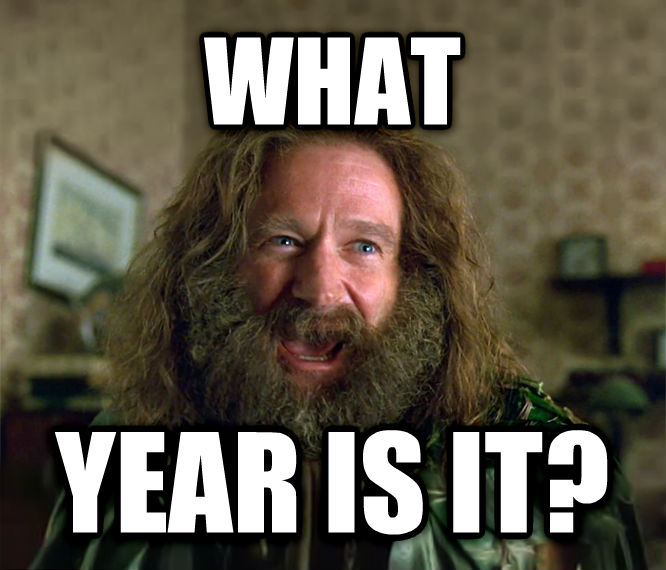 If my feeling is right.. I'm finally at the right place called STEEM. Since 1996 I'm contributing to the big old Internet.. with all kinds of projects, uploads, social platforms etc. But will this one finally reward me with a new fridge? (It's still working but making more and more funny/strange noises) haha. Anyway! So I feel a little bit like Robin (who's Alan Parrish in the movie). 'Waking up' with a longgg beard: WHAT YEAR IS IT?! It's nealy 2018. Year of STEEM!
Still clicking around alot, we are so brand new here! For now; this is us. We took this picture a couple of months ago. Just sitting together, sipping on some cold drinks on are balcony. #cheers! (Yes, sorry! I'm squeezing her).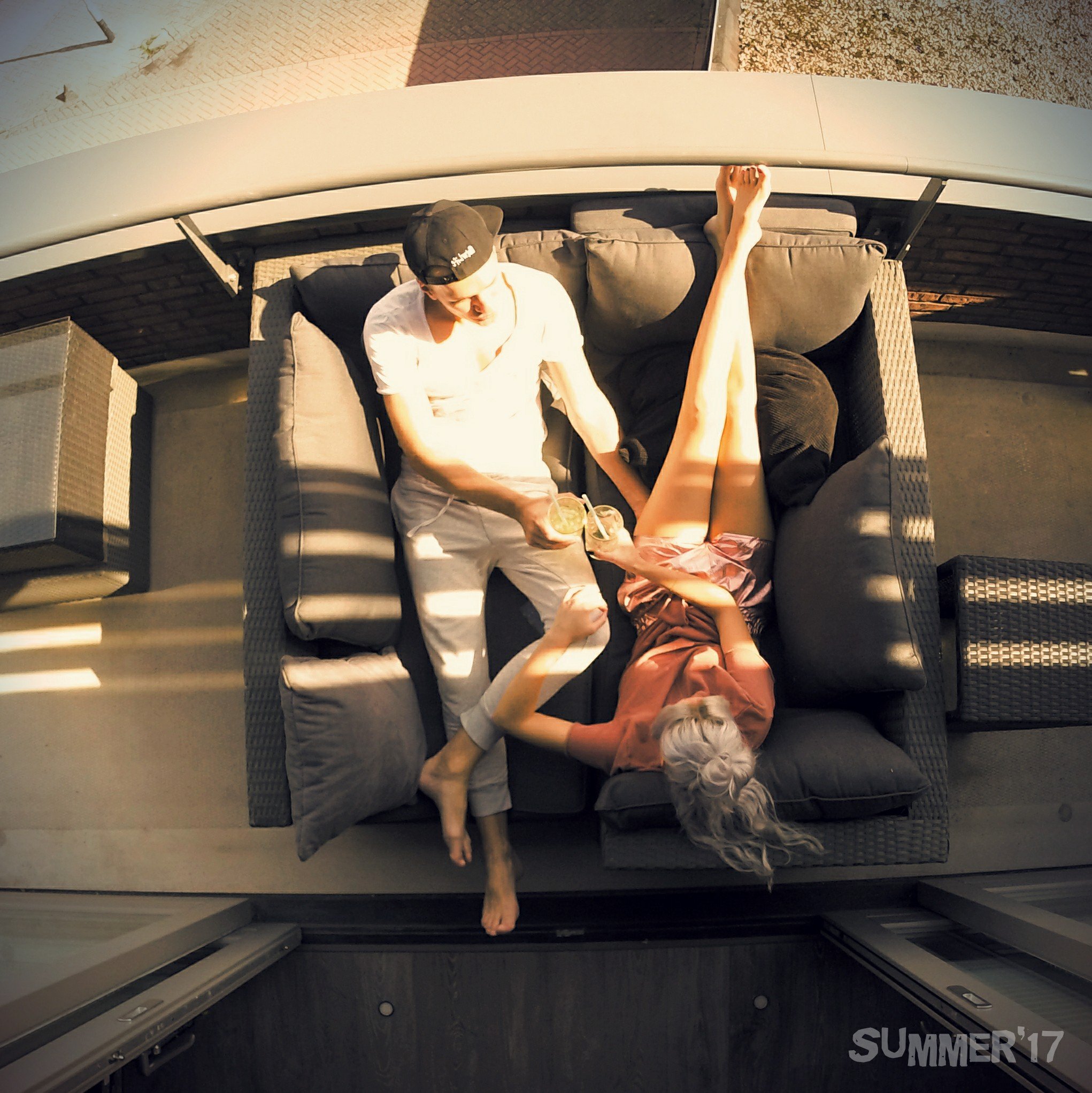 Ps. I want to thank @jerrybanfield for uploadings/sharing his Steem video's on YT. We are here because of your enthusiastic posts, keep up the good work! Greetings Yolohan and Noetje from the Netherlands.