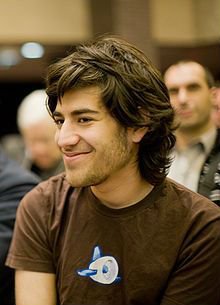 Continuing on my internet hero series, is Aaron Schwartz. I covered one of my biggest heroes Hal Finney in an earlier post here: https://steemit.com/heros/@creationlayer/blockchain-and-crypto-godfather-hal-finney

Aaron Schwartz was a child prodigy, able to learn programming faster than almost anyone. He was also very principled, and I believe that if he was here today he would believe in the ethos of Steemit. At an early age he started using the computer, first programming small games and quickly progressing to contributing to major projects. You probably use some of his creations everyday.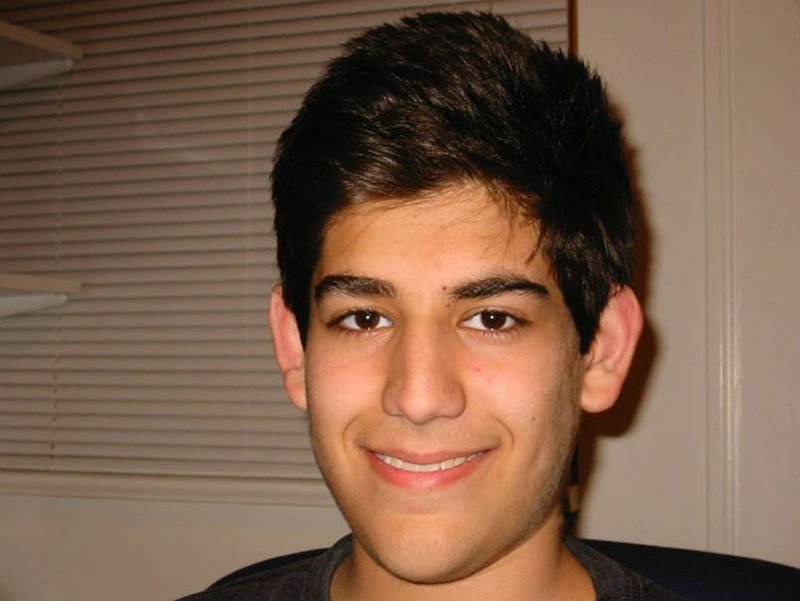 Contributions, to name a few
collaborator on RSS 1.0 Standard joining at age 14 to the working group.
main creator of the RDF/XML standard
creator of HTTPS Everywhere
creator of tor2web
founder of http://creativecommons.org
creator of https://watchdog.net/ an internet advocacy group to lobby politicians
lead creator of https://openlibrary.org/
founder of https://demandprogress.org/ to fight internet censorship in politics
Numerous contributions to python
creator of web.py a simple elegant mvc framework for creating web pages in python
early founder of reddit

Reddit
While at YCombinator, a Silicon Valley incubator, Aaron was working on a organizational system called infogami. Paul Graham the founder, saw another team working on something called reddit, and realized Aaron Schwartz would be a great fit. He jumped over to the team, and did a lot of the heavy lifting. The company was acquired by Condé Nast Publications, a media conglomerate, and the team was forced into an office environment. To give you an idea of all the companies reddit is tied to, their parent company owns Allure, Architectural Digest, Ars Technica, Bon Appétit, Brides, Epicurious, Glamour, Golf Digest, Golf World, GQ, Lucky, The New Yorker, Pitchfork Media, Self, Teen Vogue, Vanity Fair, Vogue, W and Wired. One wonders how that relates to the "unbiased" nature reddit tries to  promote. Aaron rebelled, finding the office environment restrictive, and superiors demanded things against his beliefs. The project had changed, it had gone corporate. So the principle coder of reddit was fired because he knew the job sucked, seeing it had turned into something he did not want to work on and he couldn't make change happen there.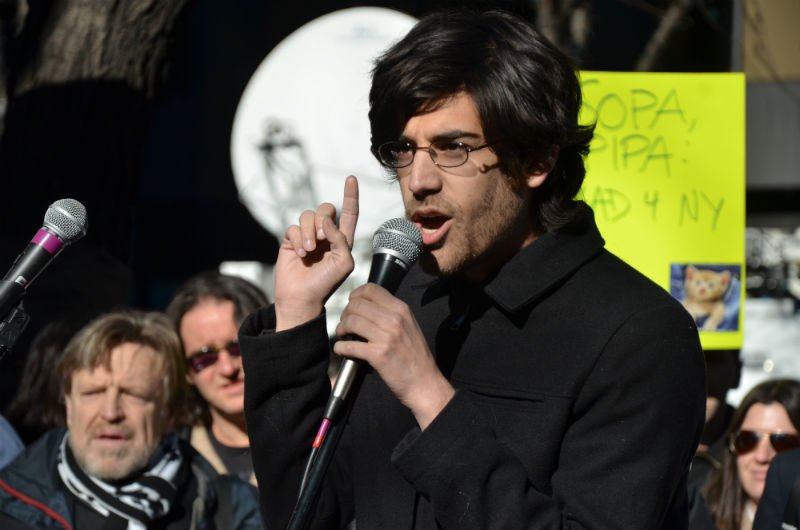 Philanthropy
As stated above Aaron spent much of his post reddit days working on internet freedom, rights, and political change. When Aaron left Reddit he of course ended up with a payout. No amount of money could force him into a life of grinding the corporate system. Instead he took that reddit "reward" and put it towards projects that were focused on open access and freedom. I wonder if he'd be involved in steemit or similar projects today. Some of his initiatives included creator of https://watchdog.net/ an internet advocacy group to lobby politicians, lead creator of https://openlibrary.org/ a site dedicated to offering free books and materials, and founder of https://demandprogress.org/ to fight internet censorship in politics specifically SOPA. Sure maybe he got wrangled into reddit, and got a payout, but he stuck true to his ideals and instead focused on contributions for all of us.
 
Open Research Document Initiative - Pacer
While holding a position at Harvard, Aaron believed that everyone should have access to academic papers. Why hold back priceless contributions to academic fields from the public, only available to large universities who could afford it. One major system is called Pacer which charges huge fees for research that is created for free basically by Universities and should be in public domain in my opinion. He setup a laptop and hard drive to download everything from the Pacer database through a closet at MIT. Unfortunately law enforcement caught on and installed cameras and were able to capture him in the process of "stealing" this information. Charges were filed by MIT and the District Attorney of New York. MIT later dropped charges but the government persisted. His apartment was raided, he was harassed, and was given a deal. Take a felony and serve time or fight the case. Aaron had long sought participation in the political system of the United States and with a felony he would be barred.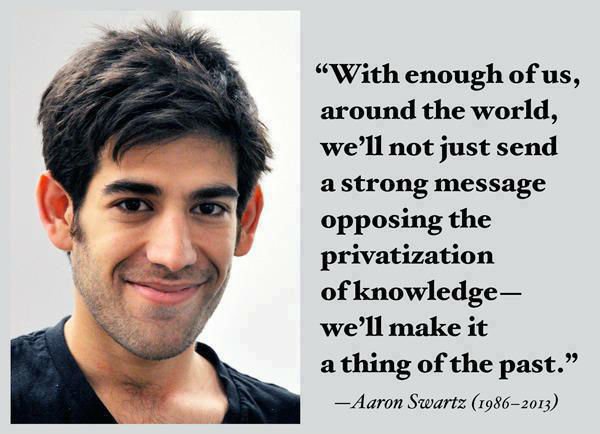 Passing
Unfortunately Aaron took his own life. It could have been the stress of the case, or a combination of his own feelings. Regardless it was a sad day for everyone who knew this bright soul, who gave so much back and asked for nothing. He was not in search for riches or fame, just to make the world a more open place for all. Still his open initiatives and code live on, and his projects are not forgotten. Following his passing torrents and websites have been setup to share academic papers, and some day it will all be freely available, whether they like it or not.

Legendary status
By all accounts Aaron Schwartz is an icon and fighter for a free and open internet. Today one of Aaron's closest collaborators and founder of the internet Tim Berners-Lee is working on a project called Solid, to take back control of the internet and re-decentralize the web. The biggest forefathers of the internet know now is the time we look towards decentralized solutions, Steemit is one example and together we can take back the internet.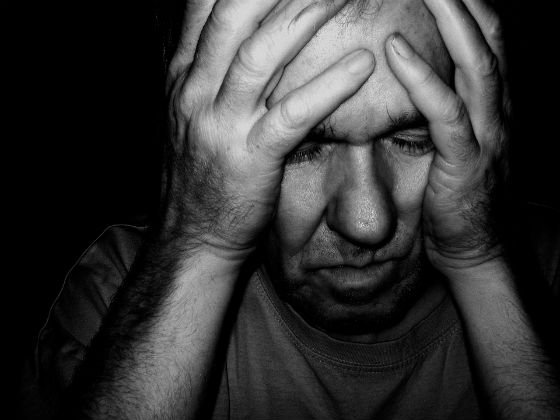 Reach out for help
I urge you if you're in a place where you feel like suicide is the only way out, ask for help. Talk to a friend, check in to a hospital, find a psychologists or psychiatrists or call for help to talk to someone. http://www.suicidepreventionlifeline.org/ Call 1-800-273-8255 in the United States. I've lost many good friends, with beautiful minds, and you can get help. I'm not going to go on a philosophical rant about why not, but I'm going to say, reach out for help, save yourself. Things can get better, it takes time, but it's time we stop losing the best and brightest.

Thank you Aaron for working on creative commons so I could find the picture above.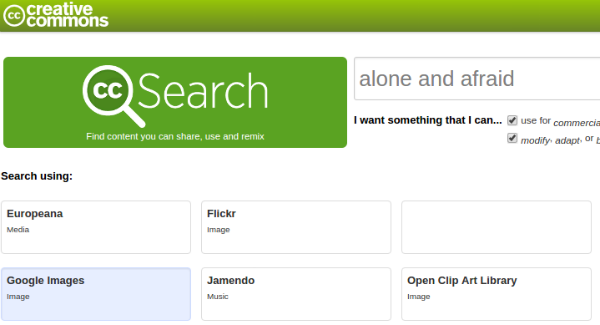 Recently released Documentary I think he would want it to be free: