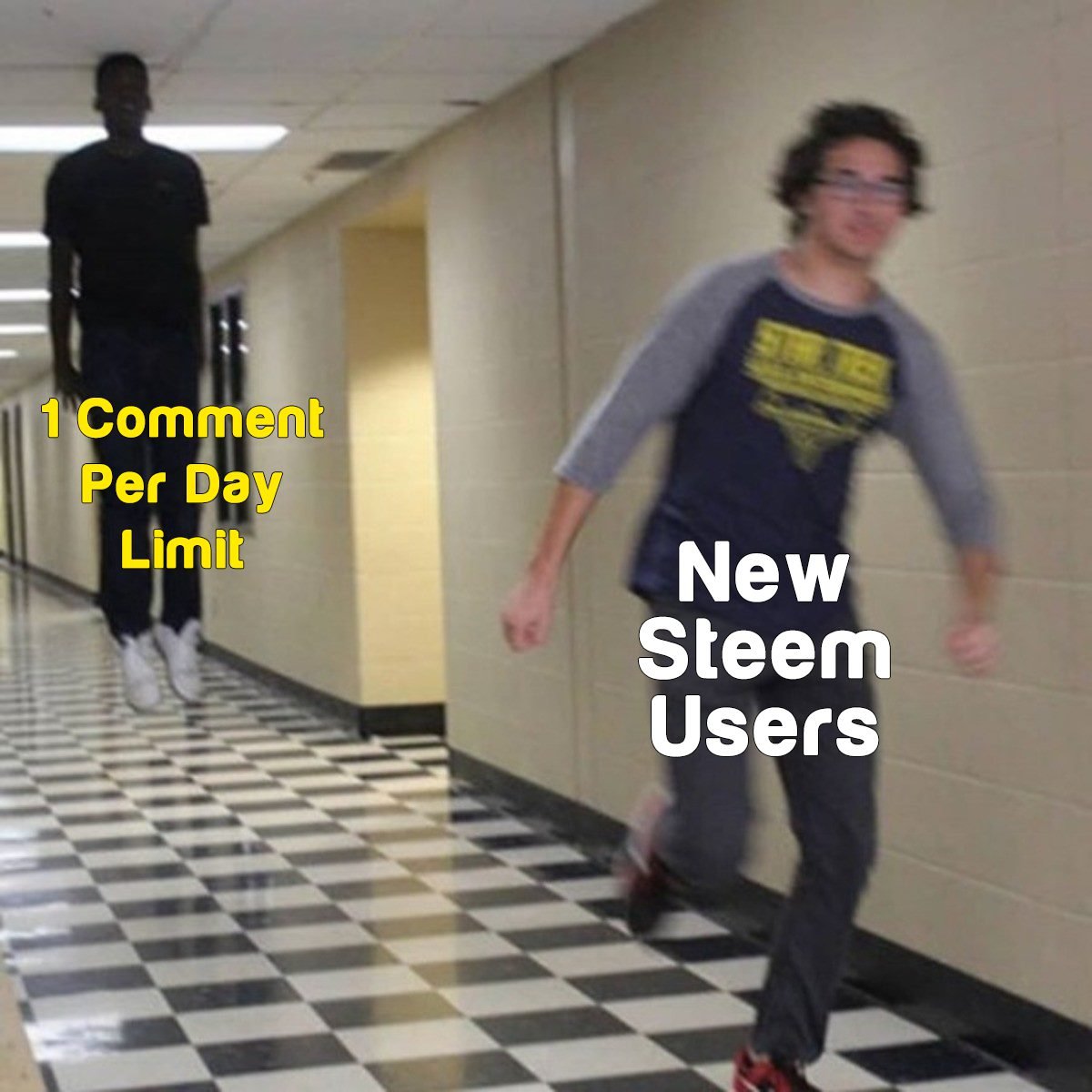 I have been looking at comments from various places regarding the likely rate at which new accounts on Steem will be able to post comments and replies following Hard Fork 20 - which is information that really wasn't available prior to the fork as far as I am aware. It seems that it is very much the case that the anti-spam effect of the resource credits system will be able to prevent a certain amount of the comment bots that fill up post threads with pointless comments - but at what cost?
As I understand it, the amount of Steem Power that an account has will determine how many resource credits it can use and then these in turn affect the rate at which the account can interact with the blockchain, including voting, commenting and other actions. The witnesses can affect this level by changing a parameter in their configurations relating to the cost in Steem of account creation - but from what I have seen, in order to have a situation where new users can post 4 posts per day and make 10 votes per day, the account creation fee would have to be set at 30+ Steem, as opposed to the 3 Steem we generally have it set at currently (with some witnesses aiming for even lower).
It looks a bit like maybe the personal desires of those involved to 'clean up the system' are being put ahead of the needs of the network when it comes to attracting new users. The argument is that new users will be motivated to buy Steem Power and this will increase the quality of the commenting and posting since people won't want to waste their posts. However, in reality, unless this new 'pay to play' model is made totally clear to users (which it hasn't been) - including via very clear notifications in the UI in multiple ways/places - then the vast majority of people will never use Steem.
Getting people to transition to another social network can be difficult, even during the times when Steem was paying out large amounts for posts.. So any barrier to entry must be taken seriously and we should be taking steps to remove such barriers, not add new ones.
If people want to increase the return on their investment in Steem, they (in my experience) would be served best by thinking like the venture capitalists who look for social networks to be competitors to the prevailing dominators in the marketplace (e.g. Facebook) by providing social services that make the social aspect of the software more attractive - rather than trying to extract relatively small amounts of Steem Power from new users just so that they can make a comment on a blog!!
Wealth Barrier
---
If we look at the wealth distribution in America we will see that the vast majority of people have virtually no money available and most of the wealth is concentrated in the top few percent. This means that any kind of financial barrier automatically excludes most people from using Steem. Some might short sightedly conclude that a financial based social network doesn't need people without money in their pocket, but that denies the reality that most social interactions are between people in ways that don't rely on money, plus also that very useful brains can have messages to share with the world,but no money available currently.
Check out this short video on how our perceptions about wealth distribution tend to be wildly inaccurate:
Technocracy and Elitism?
---
The idea of anarchy is 'no rulers' and this network was allegedly founded on principles of anarcho capitalism. I have written at length previously on why anarchy and capitalism don't really mix well in a pure sense (as was echoed by classic anarchist writers) - but here we have an experiment to do so anyway. The problem here is that any move that snuffs out those with smaller accounts in favour of those with larger accounts is absolutely weighting things too much in the direction of capitalism and not enough in the favour of anarchism - at least if the network is to maintain any pretense of being anarchic in any way whatsoever.
The idea has been proposed to delegate Resource Credits to empower all users to be able to create accounts for other people - which might sound good on a certain level - except that it does literally nothing to stop scammers and spammers since they can just buy their way in anyway. This sounds, again, like a way for those with the most to be empowered mostly to control those with the least, justified by the difficulty in programmatically detecting the difference between poverty and spamming!
Personally, I prefer the idea of an inclusive network, rather than an exclusive network. If we provide an uncensored platform that allows the voices of the suffering a space to express without being controlled, we cannot also then require them to pay to do so - as if they are all in a good space to do so. I appreciate that most here in positions of control appear to be allowing financial incentive to dominate their logic, but I appeal now for them to reconsider and understand that not everyone is a heartless money grabber - fighting for survival - some with a lot money do want to do the best for humanity and beyond that at least they understand that real needs must be met by products and services for them to truly thrive.. Which means meeting the needs of those who are just starting out too.
For reference, I made all of my Steem from blogging on here and I started with nothing. If I would have had to have paid $100 to get my account to a state where I could blog regularly (baring in mind I made 100 posts before I got anywhere), then I probably would have given up, just like the majority of other people I know who came here have done.
I am not saying any of this to spread 'FUD', but to highlight the risks and threats involved and to motivate change. Contrary to popular opinion 'negative' is not 'wrong' or 'bad', but rather - negativity is the mother of evolution and highlights what needs to change.
Wishing you well,
Ura Soul
---
Vote @ura-soul for Steem Witness!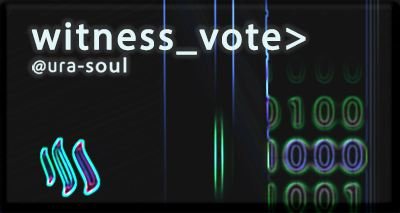 View My Witness Application Here

(Witnesses are the computer servers that run the Steem Blockchain.
Without witnesses there is no Steem, Steemit, DTube, Utopian or
Busy... You can really help Steem by making your 30 witness votes count!)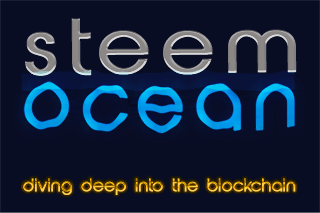 Find out your voter rank position at steemocean.com!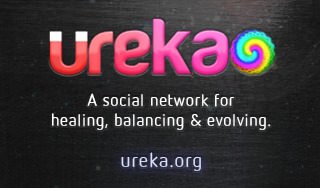 I run a social network too!