Hello Steemians! My first post on Steem was almost 6 months ago, and wow time sure does fly! I saw this contest from one of the great projects that helped me get started on Steemit, so I thought I'd revisit my post and thank everyone who helped me.

My first ever post
Hey! Have Ya Met...?
Let's start with @heyhaveyamet. The lovely Scott & Ren behind this account leave many new Steemians helpful and welcoming comments, which is really a great way to get people enthusiastic about being a part of the community. First, Ren left a comment from @xcountytravelers about how I would enjoy the platform because of lots of niches that share my interests, and pointed me in the direction of a few. They then included me in the December 24th, 2018 edition of Hey! Have Ya Met... I felt so included and welcomed, being a part of their post. It also brought me an influx of commenters welcoming me on my introduceyourself post. This project is great, because it reminds people to go outside of just their feed to welcome some of the new Steemians, which motivates them to stick around. I think to get users who stay, making sure they feel welcomed and understand the platform is key.
Steem Blockchain News
@reseller featured me as New Steemian of The Day on December 23, 2018, in a video on dTube. This made me feel very welcomed and honored, as well as exposing me to dApps other than Steemit. This is how I first found a dApp on the Steem blockchain, where I saw that blockchain really is the future. We can take any platform, and it can be improved by putting it on blockchain and decentralizing it. YouTube content creators getting demonetized? dTube. Streamers getting fed up with twitch taking a large cut? Vimm. Patreon and GoFundMe fees? Fundition.
Pointing me towards dApps
@chekohler took note of my interest in Pokemon Go and Minecraft, and concluded I like gaming. Well, you were right! You were the first one to recommend me @steemmonsters, and after a few other recommendations, I decided to try it out. I sure am glad, because I love playing Steem Monsters! You also pointed out that @actifit is similar to Sweatcoin, which I mentioned in my introduction as well. Though I always forget to keep actifit open or post before midnight, I think it's a great project and you also helped me realize that there is or can be a dApp for everything!
Final thoughts...
I had received a warm welcome to Steem, and I think that I should let some of my biggest helps know. I am thankful for everyone who has supported me, whether that be through welcoming me, which many more did that I didn't mention, reading my posts, upvoting, following, or helping me learn via Steem and Discord. Thank you all for the warm welcome, and I will try to give back to those who are new:)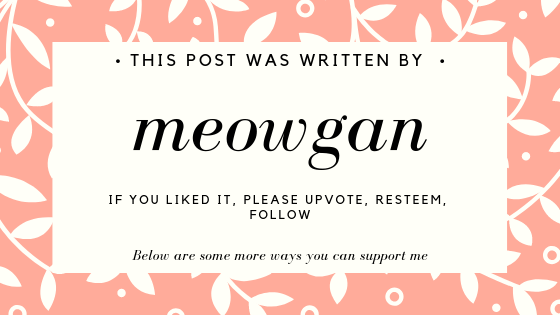 Sign up to and walk with Sweatcoin
Earn on Eloot
Play Steem Monsters