INTRODUCTION
The world is evolving, a transformation which will never see the end of the tunnel. Every aspect of life itself is experiencing transformation one way or the other, be it marketing, education, agriculture, healthcare and most especially the most visible one in which even a toddler can identify,Technology. Technology itself has a hand in marketing,education, even agriculture, we can say with no doubt that technology itself is revolutionary, having a hand in every aspect of living.
Technological innovations brought about the existence of digital assets in form of cryptocurrency. An obtainable asset that can be used for trading just like our conventional cash/money we know. Cryptocurrency creeped into existence in 2009 when Satoshi Nakamoto introduced the only known cryptocurrency,Bitcoin. Blockchain technological concept aided Satoshi Nakamoto into inventing a cryptocurrency called Bitcoin, in which in recent time today, encouraged the adoption of blockchain technology itself.
Today, blockchain is increasingly being a crucial part in the world today because of its accompanied amazing features, functionality and massive adoption, but at the end, nothing comes with advantages without being accompanied by disadvantages, simple stating that there is still limitations experienced in the blockchain system . I'll pause this aspect here.
The Existence of cryptocurrency brought about platforms with sole aim of innovatively creating trading opportunities with cryptocurrencies. Overtime, different challenges were faced in the business of crypto-trading. Security, degree of privacy, user interface and appropriate trading tools were some the challenges on trading platforms. An exchange or trading platform basically enables an individual who is an investor or trader to monitor accounts and use basic tools featured on the trading platform.
Imagine a platform ready, willing and able to tackle and address these challenges faced in the blockchain trading platforms, one ready to provide a platform with a user friendly interface, security, provide adequate trading tools, not excluding interesting new features and exciting one of a kind benefit. There is a platform offering this, called HiBTC.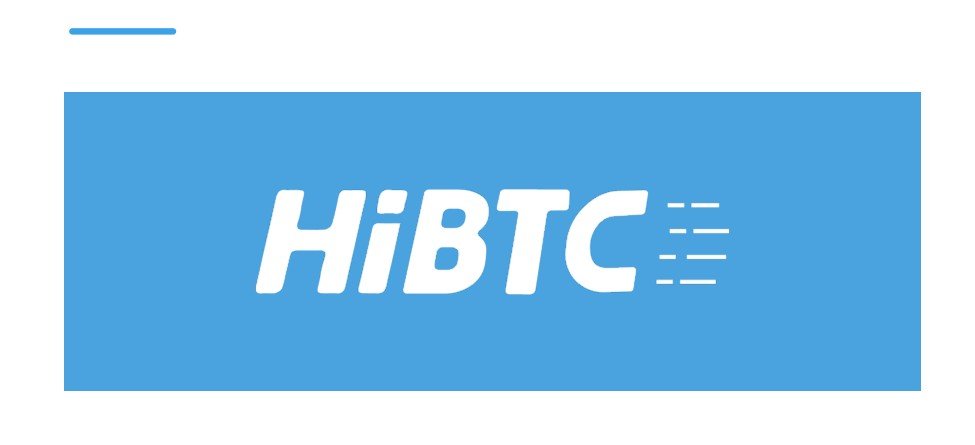 Introducing HiBTC a new type of digital asset exchange that is safe, convenient, transparent and orderly. The brand 'HiBTC' inspirationally coined its brand name from the concept of bitcoin, which was first known to be the shellbreaker to cryptocurrency embracement worldwide, HiBTC- Saying Hi to everyone who has embraced cryptocurrency and trades with it. HiBTC as a built-in exciting feature which invites all its investors to share rights and revenues of the HiBTC exchange platform.
PROBLEMS IDENTIFIED BY HiBTC
As earlier discussed, HiBTC is not just riding into the digital asset market to sitback and become a conventional exchange platform but It's here ensure healthy development of the digital currency market which is suffering from counterfeiting of transaction data, security, vulnerabilities, high exchange listing price, backroom deals and low efficiency which eventually can result to losses for investors.
THE HiBTC SOLUTION
There are two basic approach models on exchange platforms,centralized business model and community based model. HiBTC boldly and relentlessly chose to operate with the latter,the 'community based model' instead of the traditional centralized business model. Breeding an exchange platform society where its members have the equal rights, no top personnel, no board of directors, no customer nor group of company, all you perceive on this platform is equality amongst all of its participators. Although there are technicians whose job are to maintain and keeps the system running, they also enjoy the benefits from the platform's revenues and privileges just like other participators. The HiBTC platform wants to eliminate the extent at which top authorities at certain stages that only considers self interests only, hence creating an exchange for the community featuring equality as its main feature for investors. HiBTC believes this alone will disrupt the current struggles faced by investors on existing exchange platforms. Finally, HiBTC hopes to break the barriers to information asymmetry between shareholders and management, and between companies and users under the traditional "firm" model, and to build a co-governed and shared organizational structure so that each HIBT holder has the right to participate in making the platform business decisions.The HIBT will be discussed on this article to tell you what it is and its function.
Another aspect is the Shared Digital Asset Trading Platform
HiBTC a digital asset exchange working system is built with leading technology and a new design concept to ensure all the features promised are effectively delivered to its participants. A system to deliver efficiency, safety, convenience, privacy and also handle enormous size of transactions, also enable investors meet investment objectives without worrying about unnecessary losses because the platform provides top notch investment tools to aid its investors.
The HiBTC Token 'HIBT'
HIBT is the sole token of the HiBTC platform, in which holders of this token can inevitably participate in making decisions on all significant matters through smart contract voting that the holder deems fit. HIBT is not just a digital asset but also represents the interest of the HiBTC platform. Holders of the HIBT token will have an exciting opportunity to benefit from the platform's revenues. Simultaneously, the "transaction + token holding" mining model ("proof of mining hours + proof of equity" mechanism) is adopted, and 50% of the HIBT issued is rewarded to users through transaction processing fee mining.
The total number of HIBT issued is 10 billion, and HiBTC promises this number will be constant and never increase.
Holders of the HiBT token will enjoy 'Right of revenue distribution, Right of participation in decision making, right of election and supervision and also right of listing recommendation'
For more information about the HiBTC token, please click HiBTC whitepaper link at the bottom of this article.
WHY CHOOSE HiBTC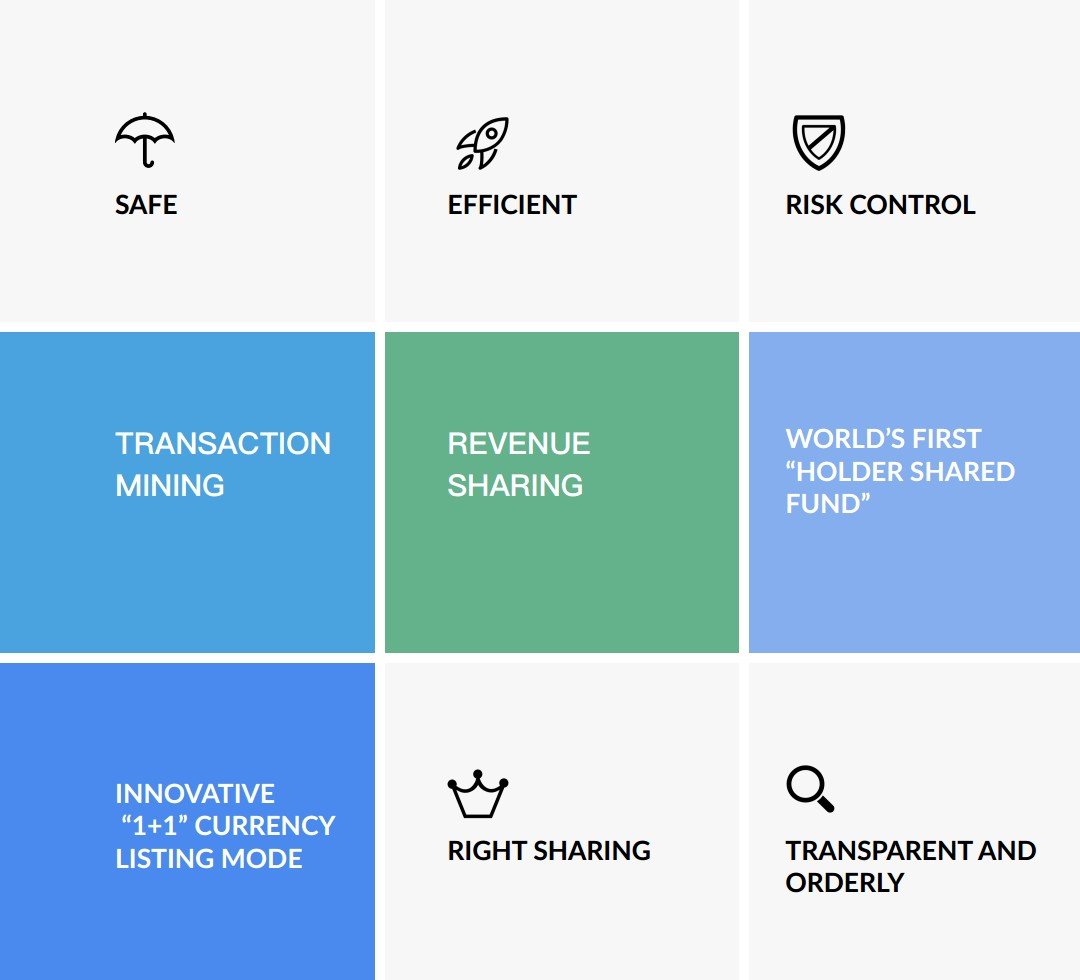 It's safe
Safety is an aspect of top consideration when it comes to crypto-trading, participants wants to feel safety when they invest on trading platforms. To ensure Safety is HiBTC priority. By collaborating with top security companies, setting up hefty rigid multilayered firewall, implementing multi-signature cold/hot wallet and placing 90% of assets in the cold wallet to ensure maximum security.
It's Efficient
Provision of financial-grade transaction frameworkadvanced memory coupling algorithm to handle 2 million transactions per second; meanwhile, the securities-level API interface supports professional tradinginstruc!ons such as high-frequency, GTT, GTC, FOK and ICO, providing extensive technical support for professional investors.
Risk control
Risk in business is inevitable but can be tamed, i mean it can be controlled. This is what HiBTC is offering, by providing risk hedging instruments to help reduce the initial high percentage of risk hence enabling its participants enjoy low risk capability in trading on its platform.
Transaction Mining
Using the "transaction + token holding" mining modelwith 50% of the HiBTC Token (HIBT) is rewarded to users through transaction processing fee mining. When a user processes a transaction, a transaction fee is produced then based on the HIBT held by the user and the market price of the processing fee paid and with the current market price HiBTC calculates the number of rewarded HIBT the user should receive according to a proportion and settle and release the HIBT once per hour as seen on the image below.


There many other interesting features of the HiBTC digital assets exchange platform; Revenue sharing, an Innovative "1+1" currency listing mode, rights sharing, transparent and orderly. All featured on the project's WHITEPAPER
FоmоHIBT Bоnuѕ Pооl Plаn
Fоllоwіng the footsteps оf Fоmо3D, thе HiBTC іѕ lаunсhіng a рrоmо, a prize рооl that increases іn tаndеm with еxсhаngе income grоwth, is сrеаtеd tо benefit members. The HіBTC puts 100% оf thе dаіlу dіvіdеnd of the ассоunt "hоldеr shared fund" into this prize рооl, thіѕ wіll bе done on a dаіlу bаѕіѕ, bеfоrе аnуоnе trіggеrѕ thе рrіzе, оnсе thе рrіzе hаvе bееn trіggеrеd, thе соntrіbutоrѕ fоr thаt dау gеt thе full рrіzе іn the рооl, whісh іѕ thеn shared among positive соntrіbutоrѕ.
FOMOHiBT
HiBTC ROADMAP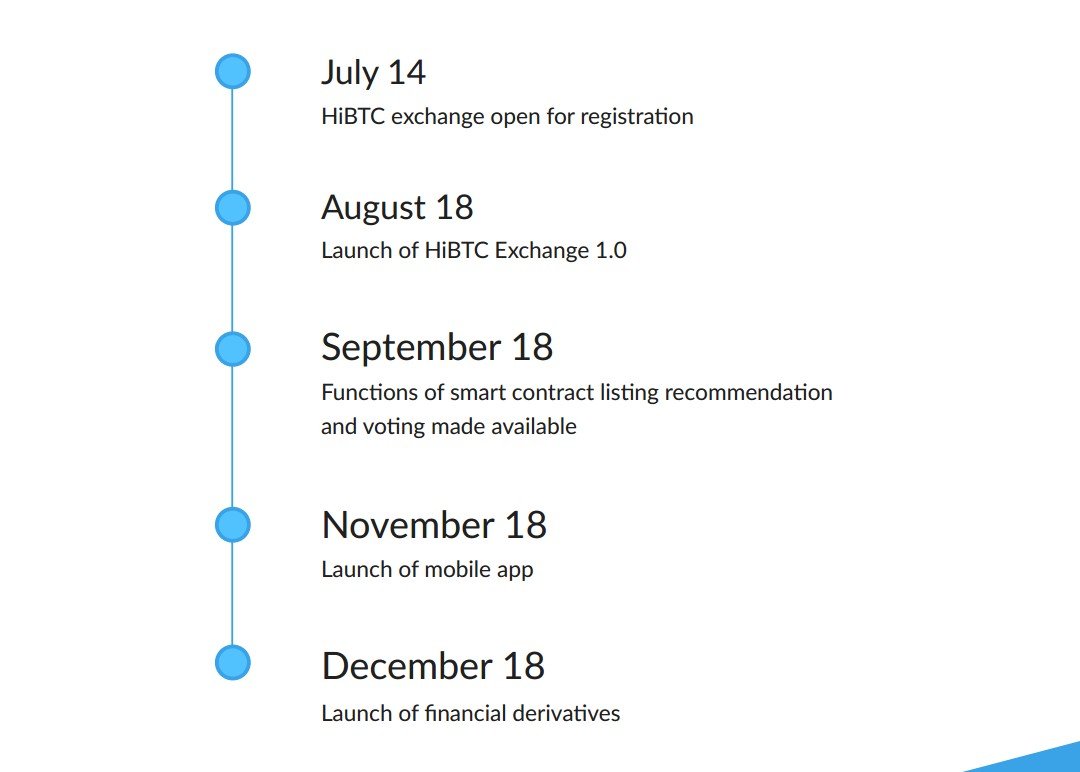 CONCLUSION
Conclusively, aiming at a better digital assets exchange platform with better features aiding investors, enhancing the embracement of cryptocurrency itself and trading with it on a safe, convenient, effective, fast processing exchange platform, look to the direction of HiBTC, offering and proffering solutions to common challenges users face on exchange platforms.
Still inquisitive to get more information?
For more information about the HiBTC Platform please visit any of the links below:
WEBSITE
WHITEPAPER
FOMOHiBT
TWITTER
TELEGRAM
Author's Info
Bitcointalk Username: Yaksonfella
Bitcointalk Profile Link:https://bitcointalk.org/index.php?action=profile;u=2322601