Hindu devotees believe that the all-powerful Bhaleshwor Mahadev fulfills the wishes of all who come to pay homage to him in Chandragiri Hill. Chandragiri Hill is seven kilometres from Thankot, and lies on the south-west side of Kathmandu Valley which is 2551 metres above sea level. This hill is connected with both Buddhist and Hindu religions. The hill provides panoramic views of Kathmandu Valley and the Himalayan ranges from Annapurna to Everest. A pilgrimage trip to the hilltop is a way of securing a ticket to the Shivaloka in the afterlife. The Bhaleshore Mahadev temple of Lord Shiva is on top of the hill. Legend says that King Prithivi Narayan Shah worshipped in the temple before conquering the valley during his unification campaign.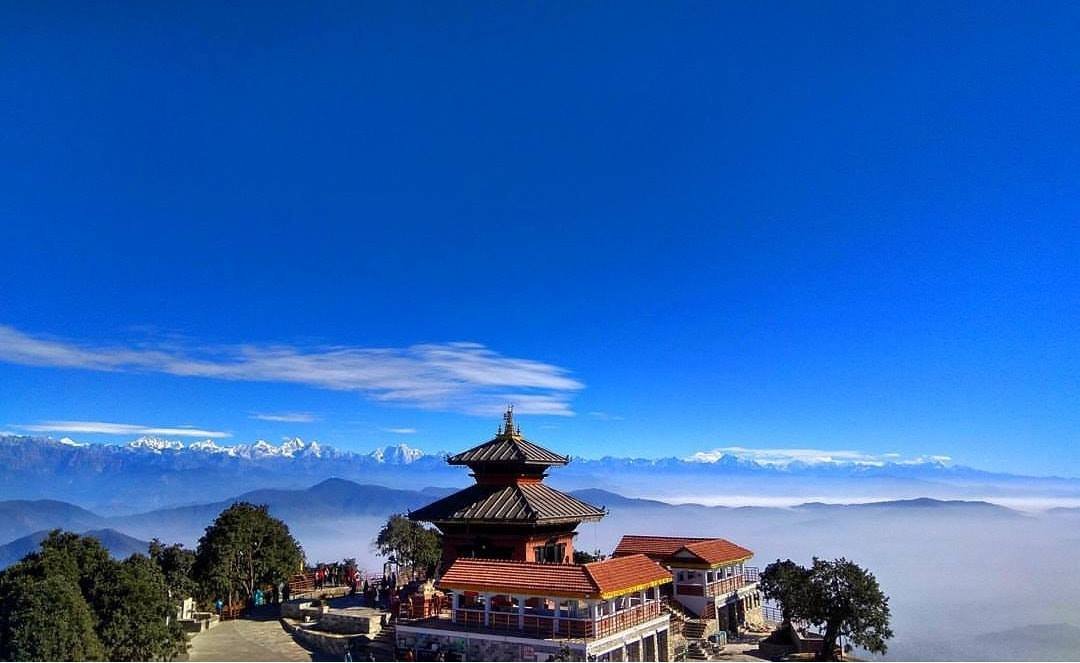 Bhaleshwor Mahadev — Mythological Significance
Bhaleshwor Mahadev appeared at the spot where Satidevi's 'Bhala' or the forehead fell off from her dead body. It is believed that Satidevi, Shiva's consort, gave up her life by jumping in a fire pyre at her father Daksha Prajapati's yagna (sacred fire ritual) after Daksha insulted her husband Shiva in front of scores of gods and goddesses invited at the religious ceremony. An enraged Shiva then carried her dead body on his back and walked across the world like a madman for long span of time, without taking note of Satidevi's decaying body. Different 'shakti-centres' were established at sites where different parts of Satidevi's body fell in course of Lord Shiva's mourning.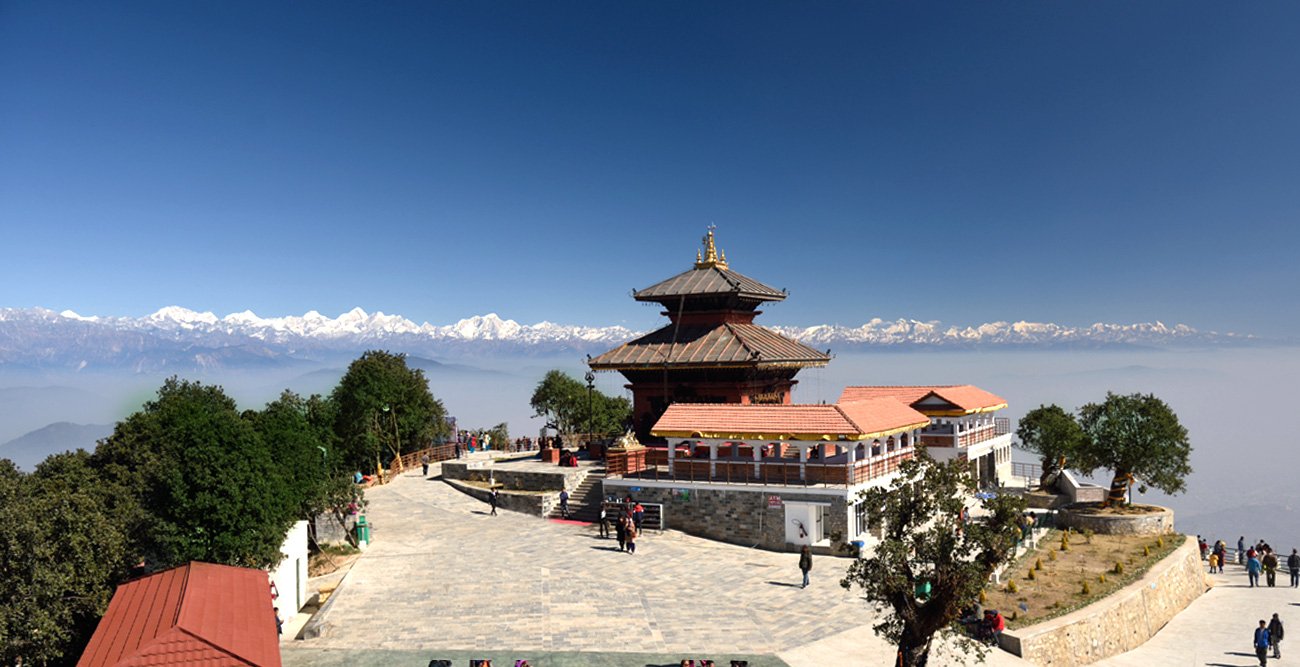 A temple was erected at the same site where Bhaleshwor Mahadev appeared.
The legend of Bhaleshwor Mahadev is also associated with Gandharva, a low ranking Hindu deity, named Sumukha. Sumukha forcedly kissed Rambha, an angel who had recently retired as a courtier at Heaven, believed to be Indra's (king of gods) kingdom. Rambha then cursed Sumukha for his misdemeanor after which he was forced to live on earth leaving his abode in the heaven. Sumukha was wandering around the mortal world while living the curse when met with a sage, Galab, who suggested a way out for Sumukha to repent and break the curse. Sage Galab advised Sumukha that he should offer prayers before Bhaleshwor Mahadev after purifying himself every day as penance. Fortunately, in due course, Mahadev was pleased and he blessed Sumukha, following which he settled down with Rambha. Sumukha was also taken in as a close aide by Bhaleshwor.