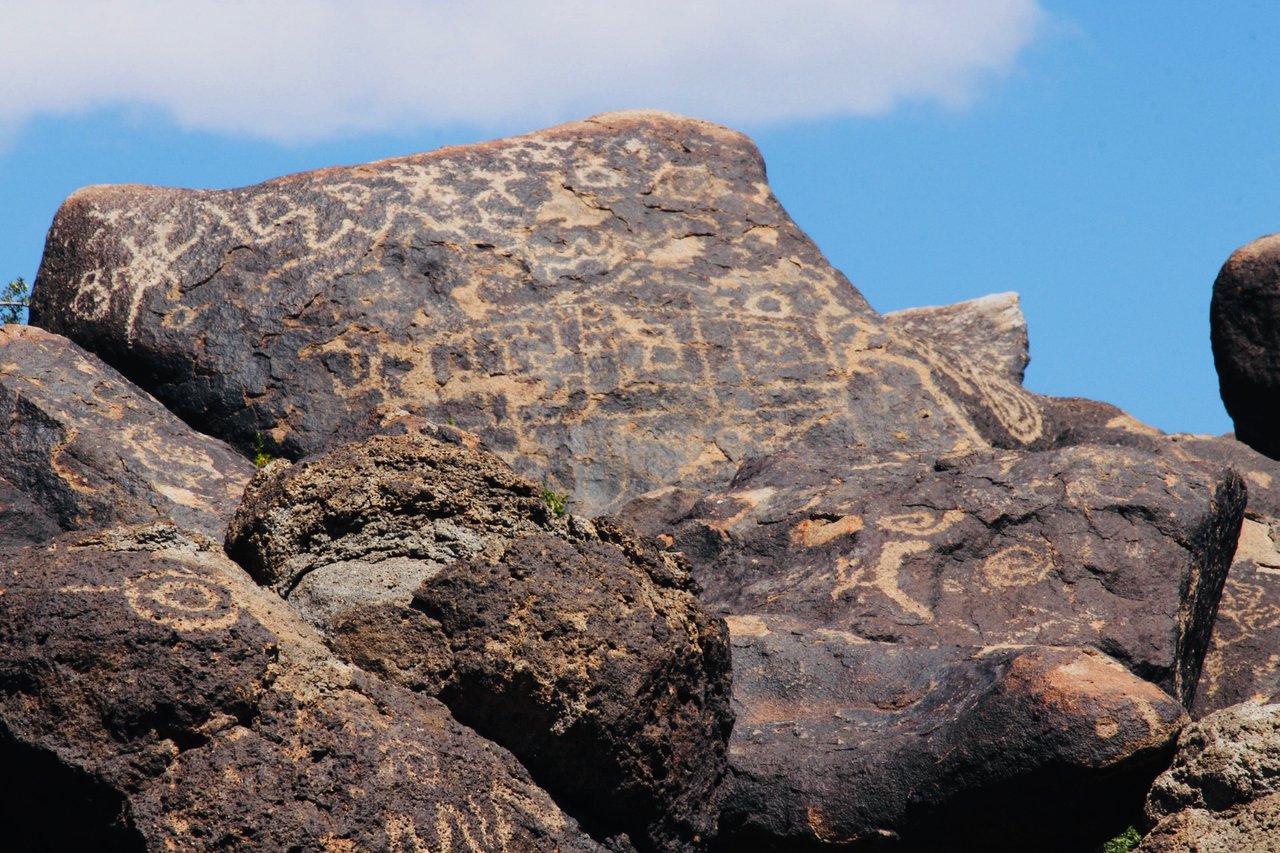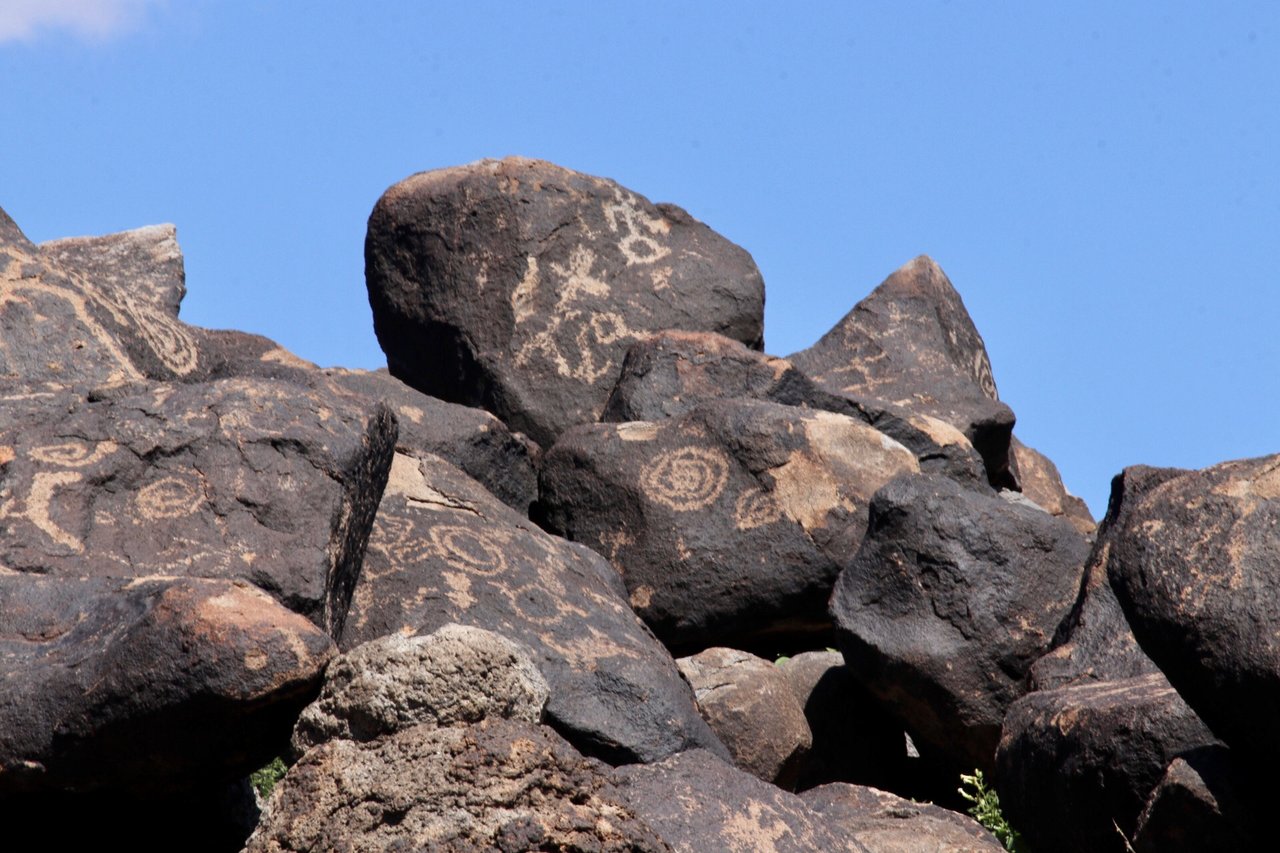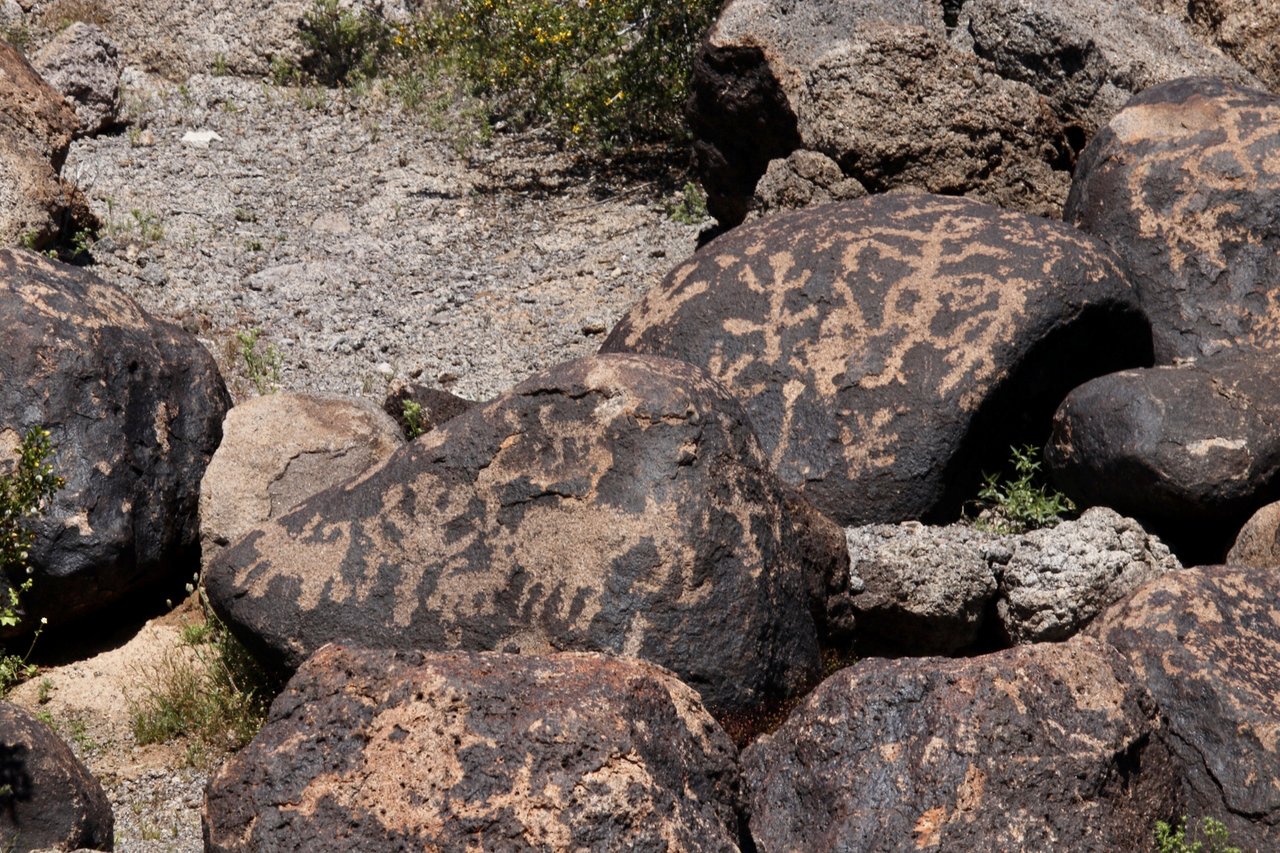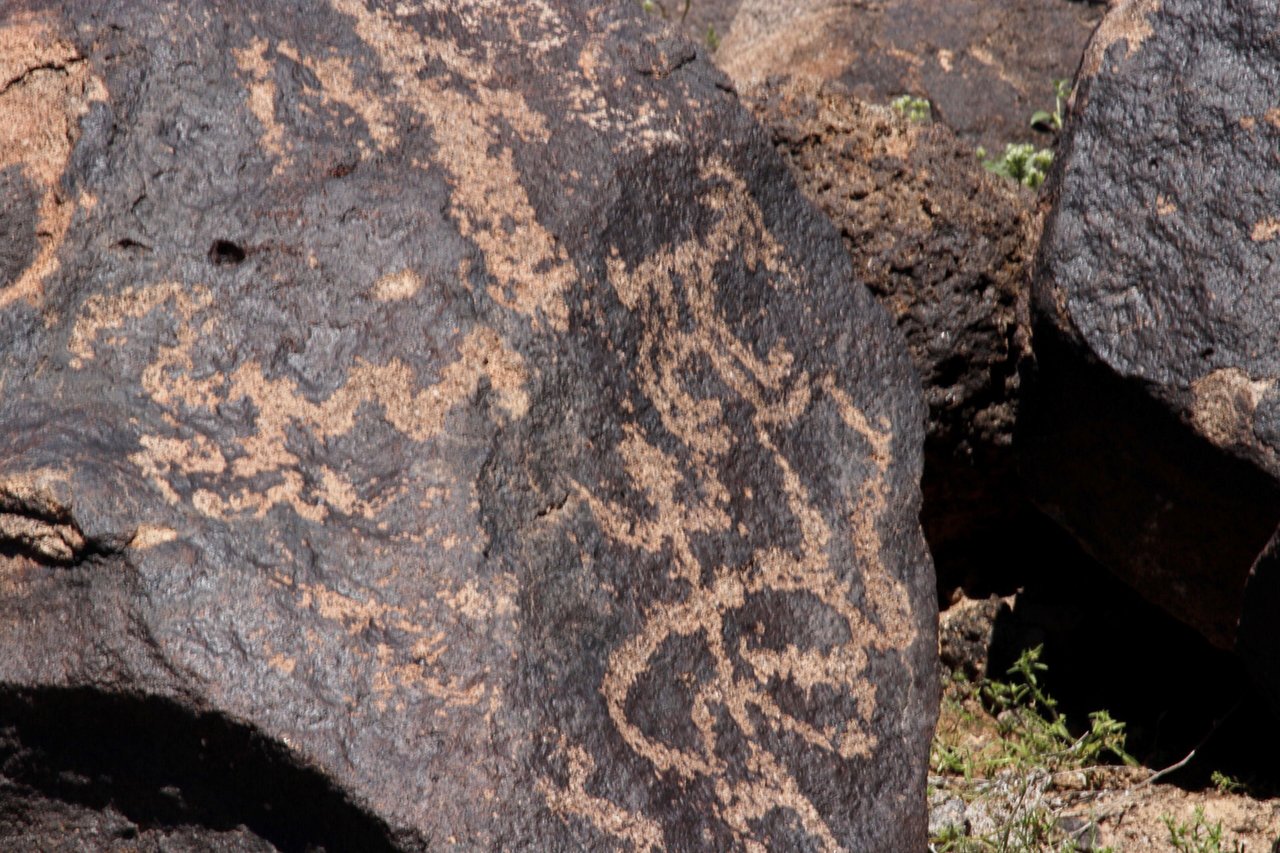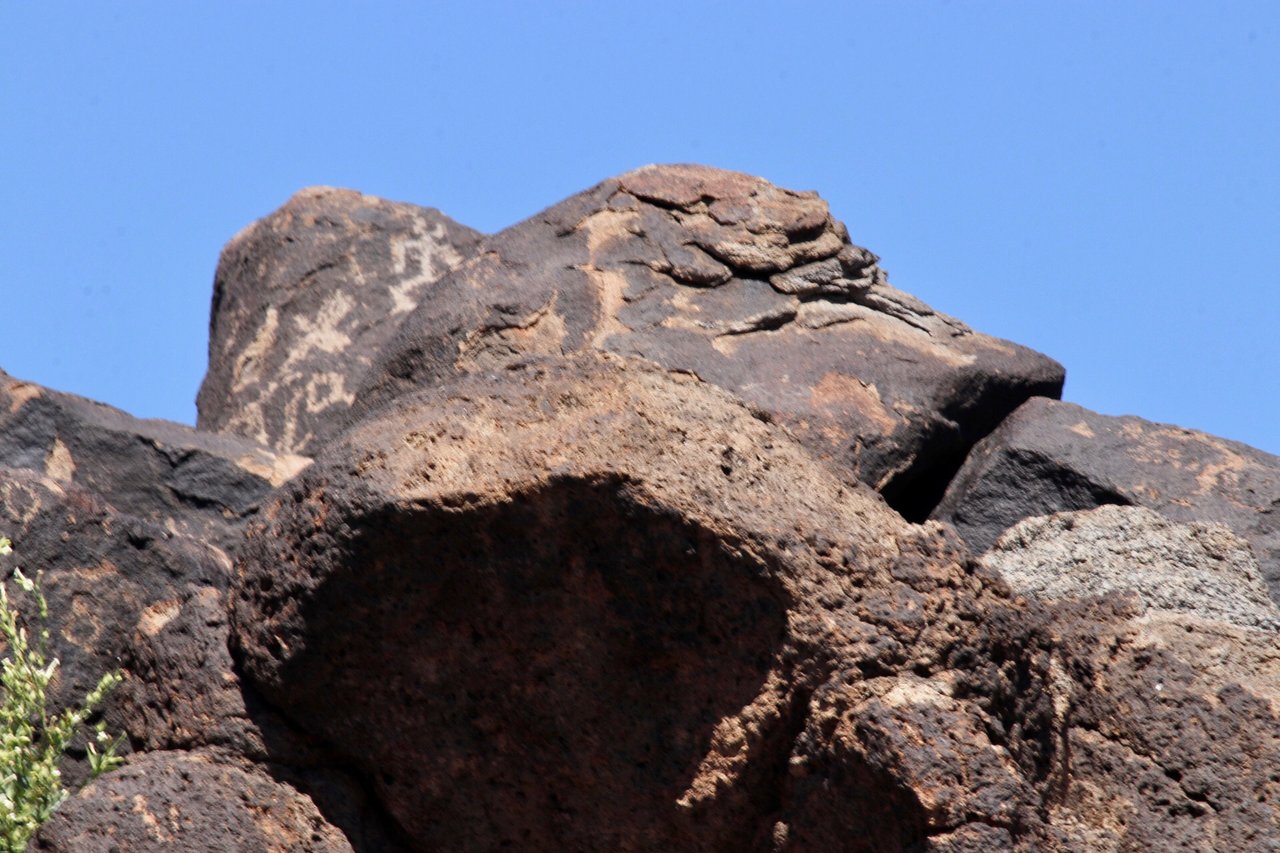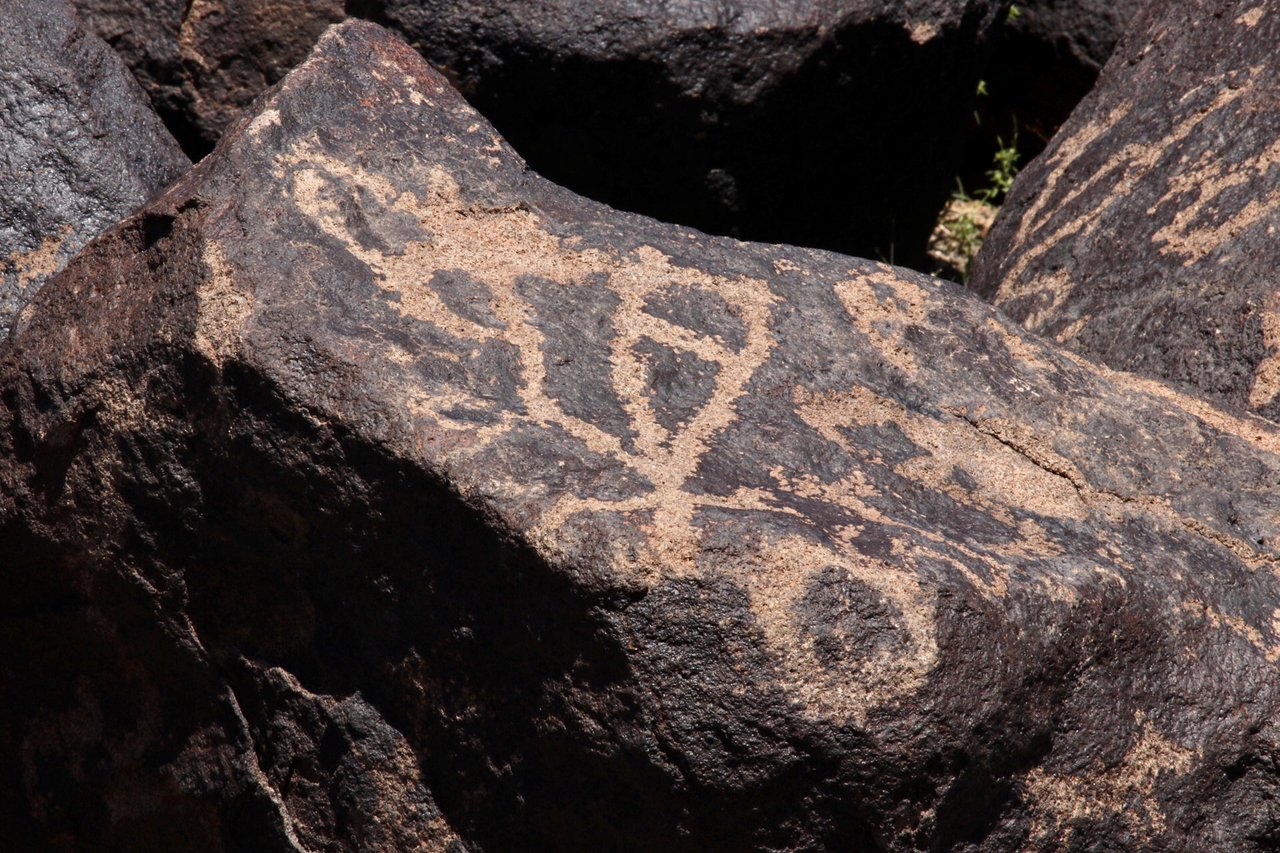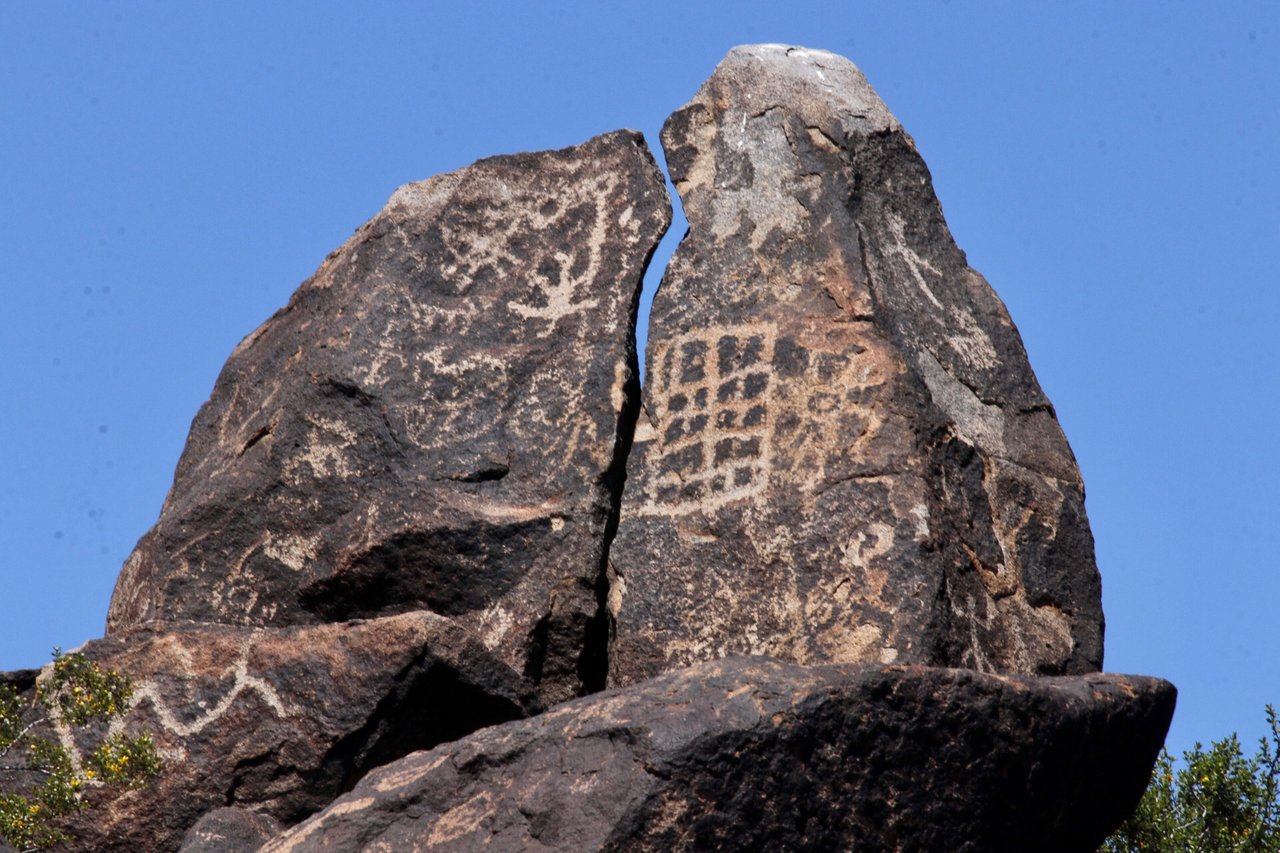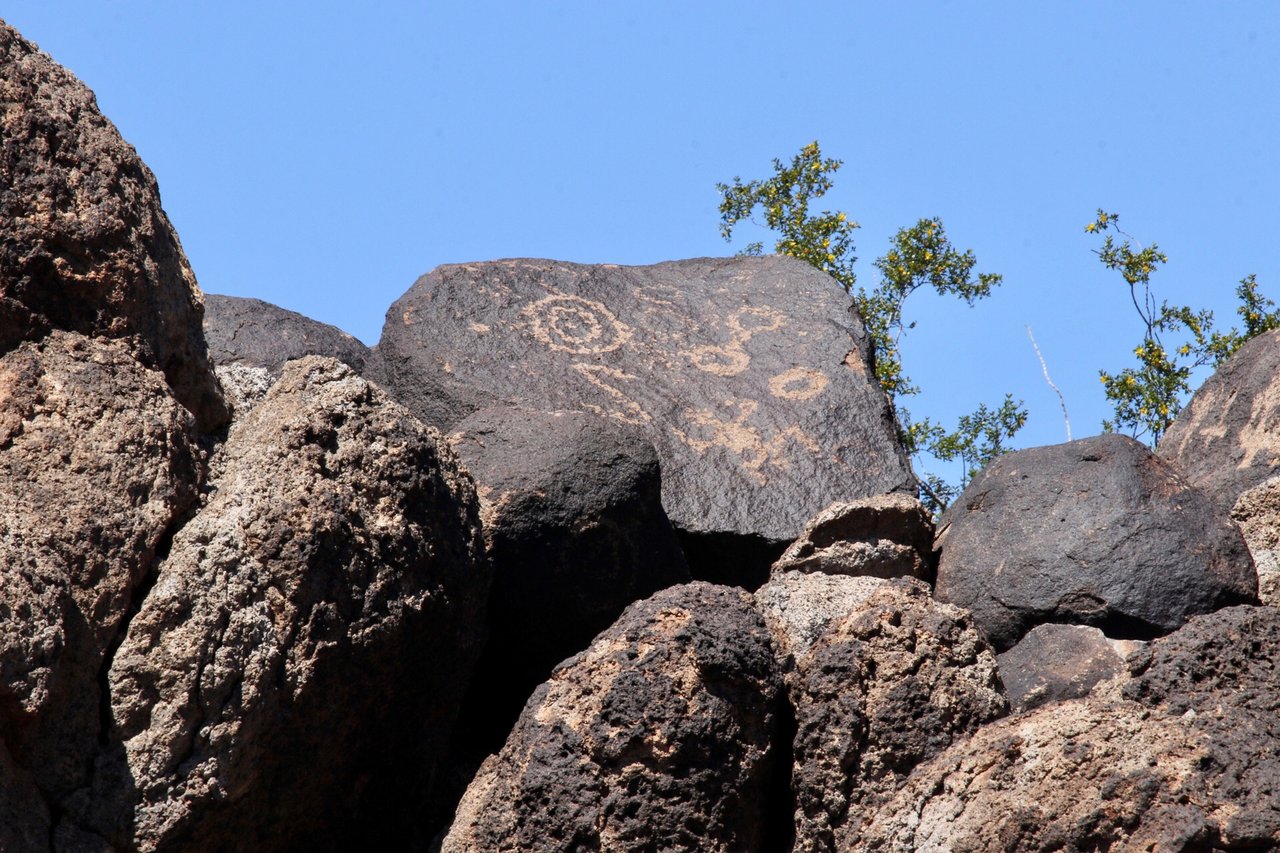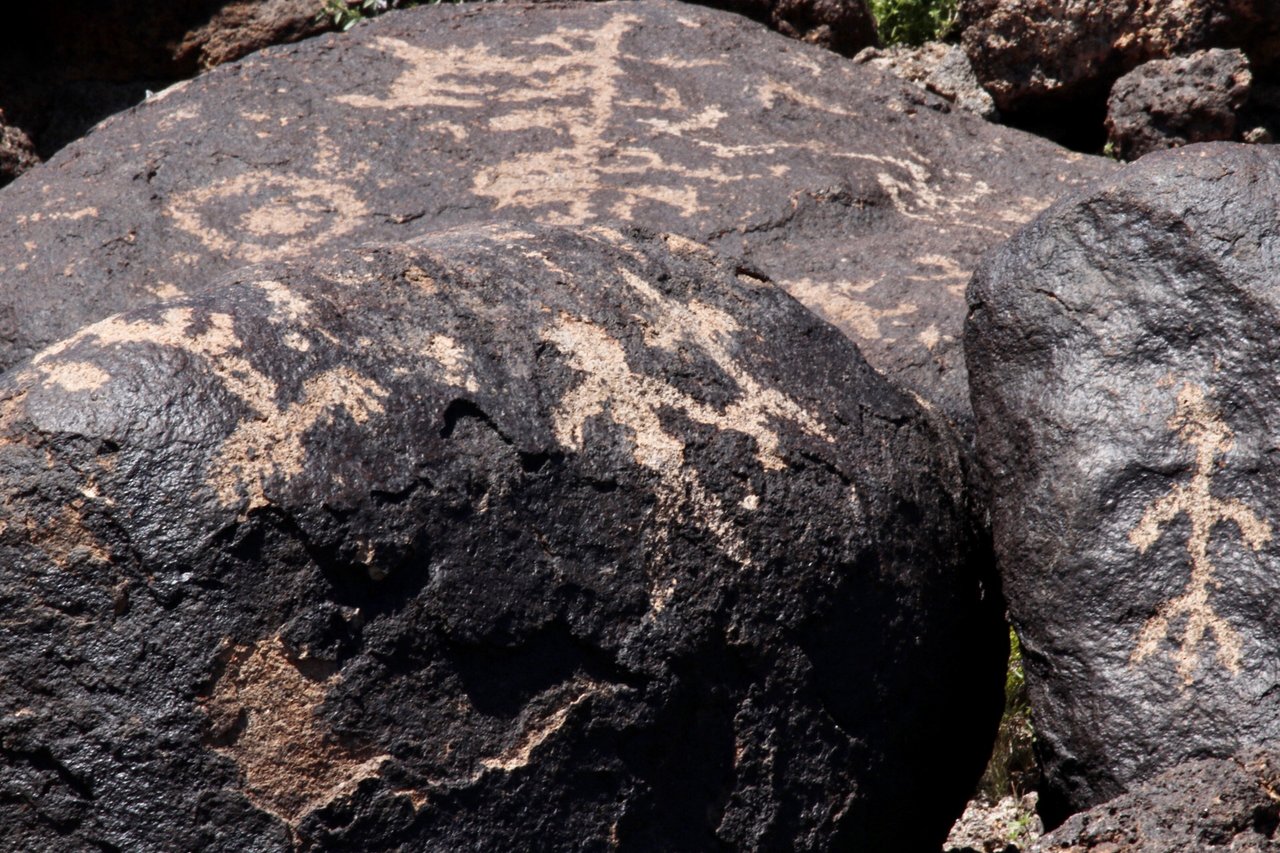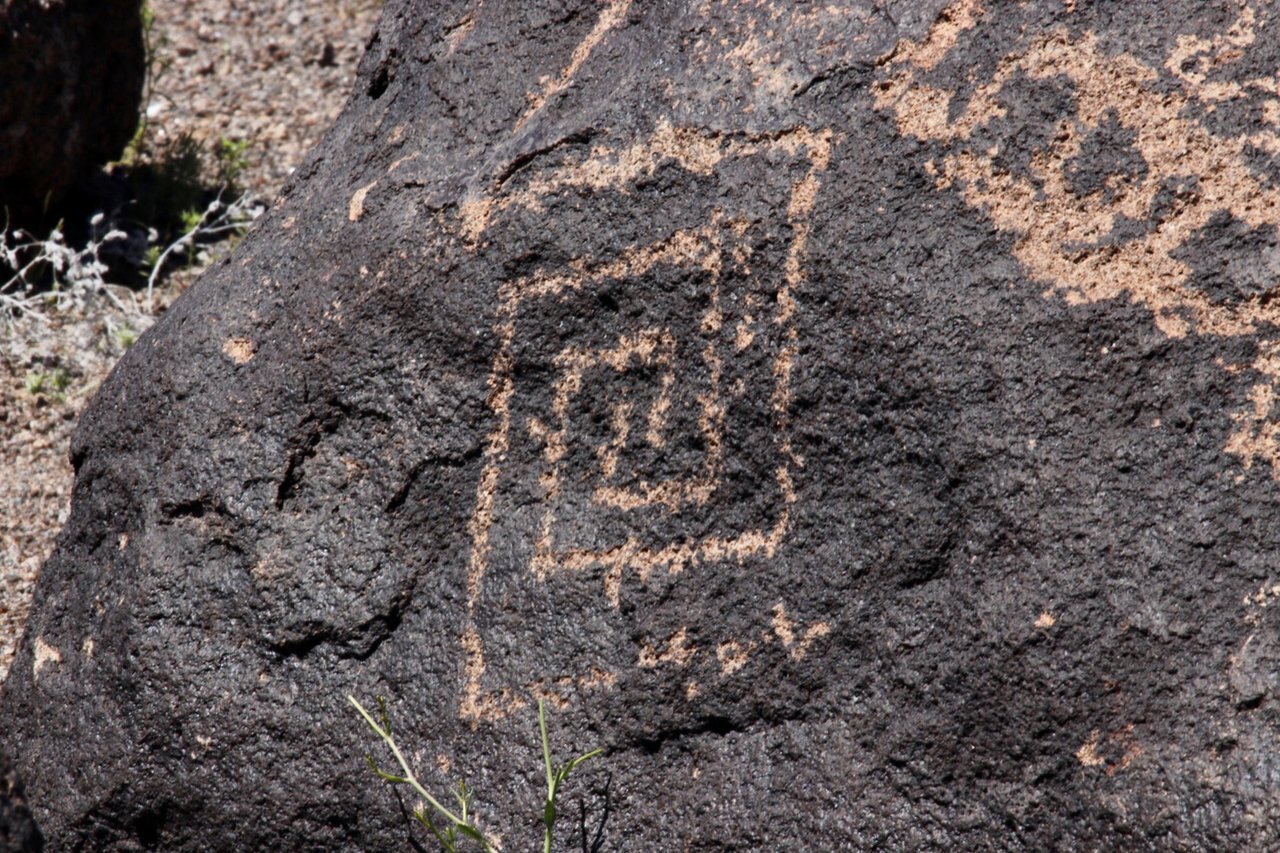 I have been trying to incorporate fun and family time however possible while social distancing and thankfully the desert is one place we can still explore without much worry.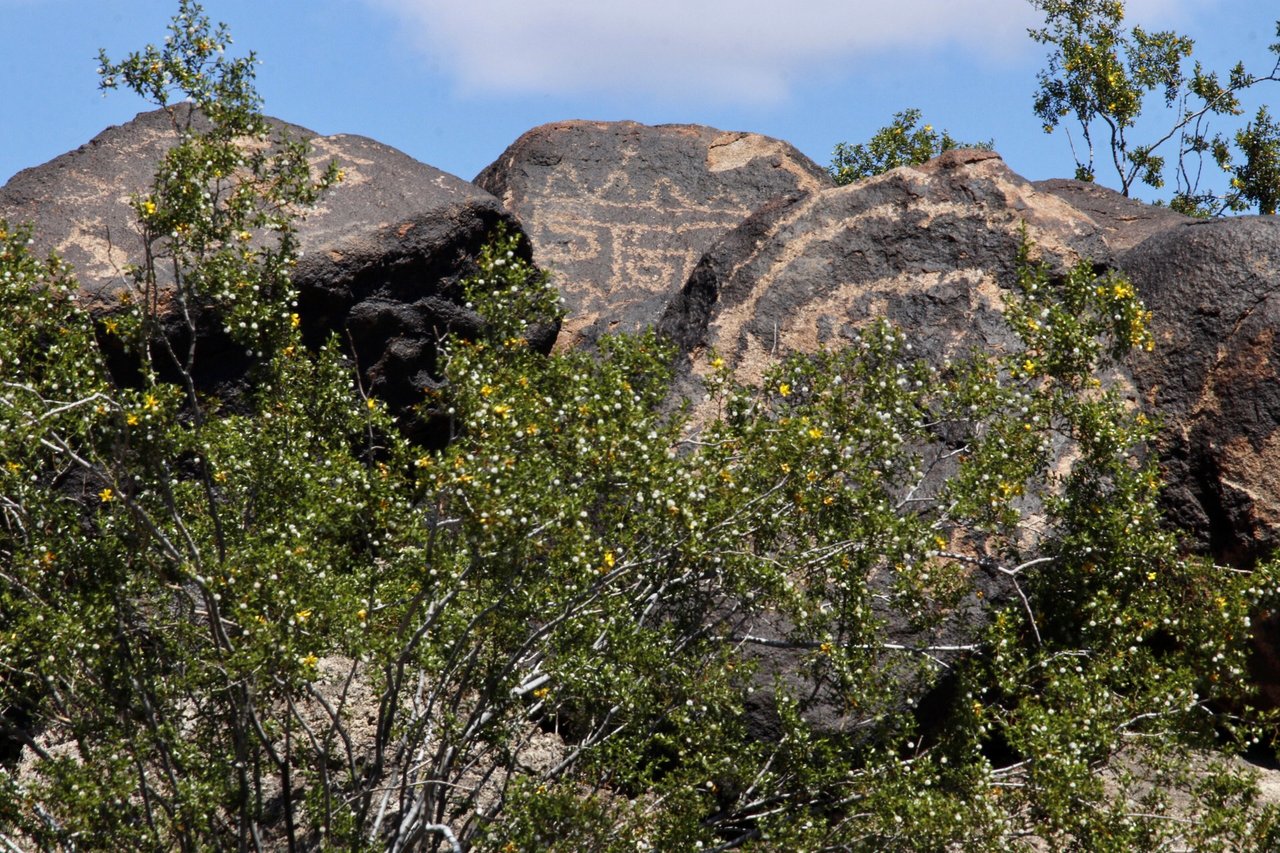 This time we found this awesome site called Painted Rock Petroglyphs, only 11 miles off the interstate I-8, outside of Gila Bend, Arizona.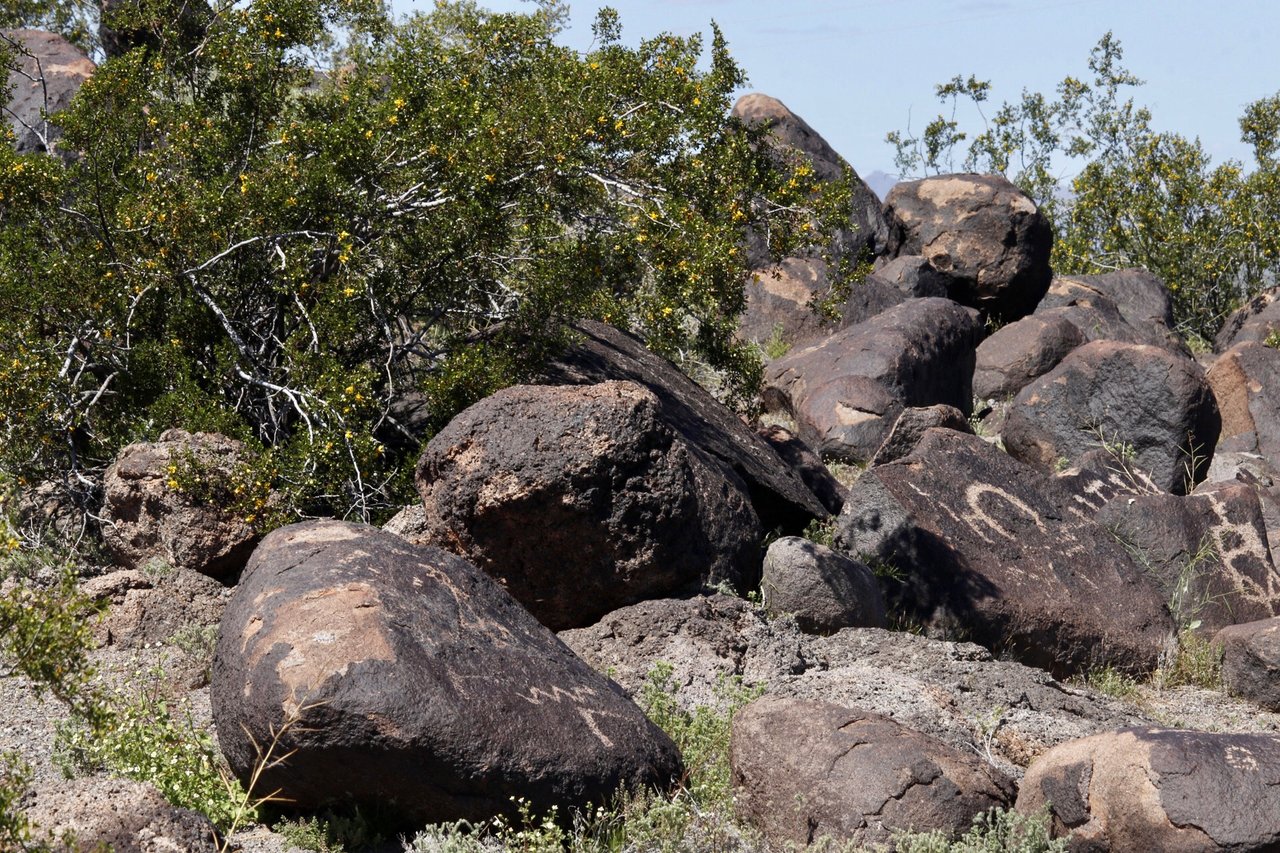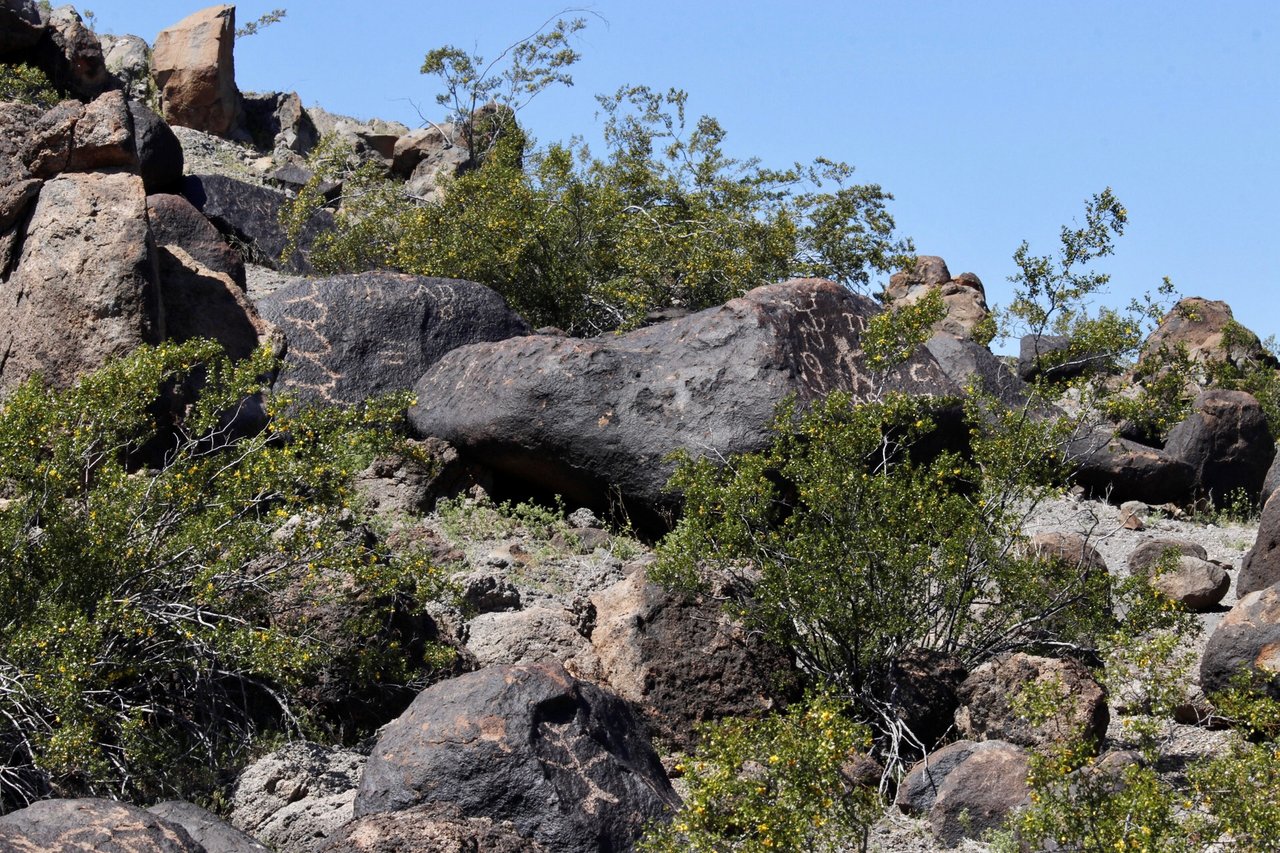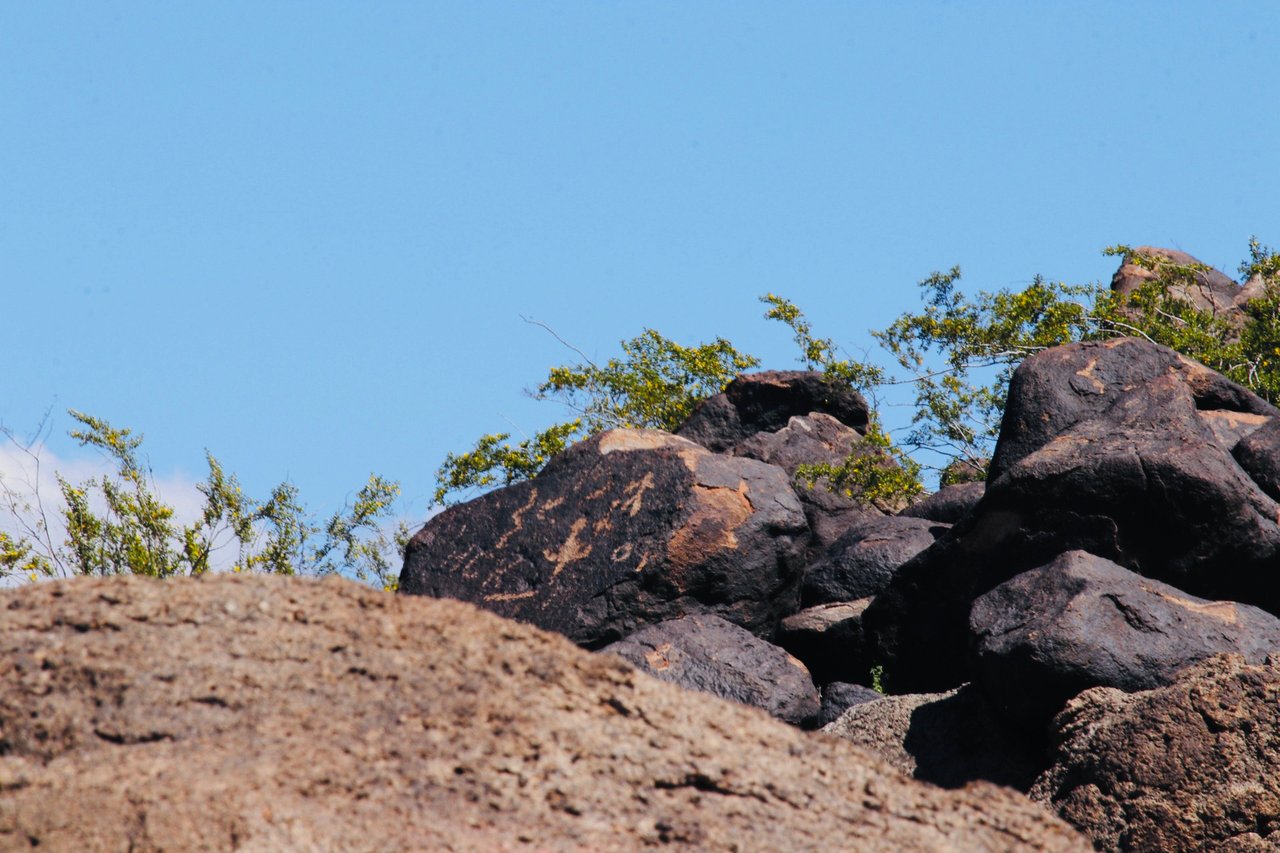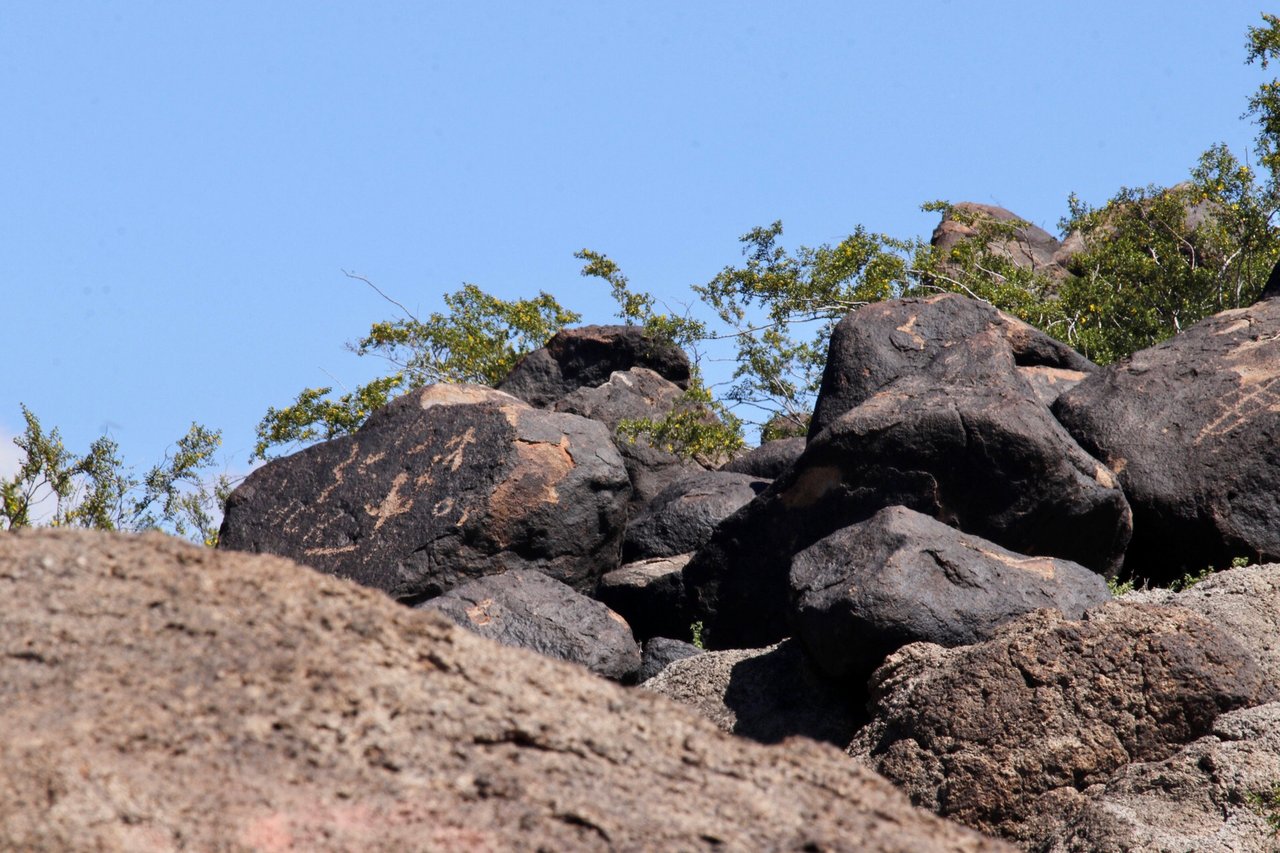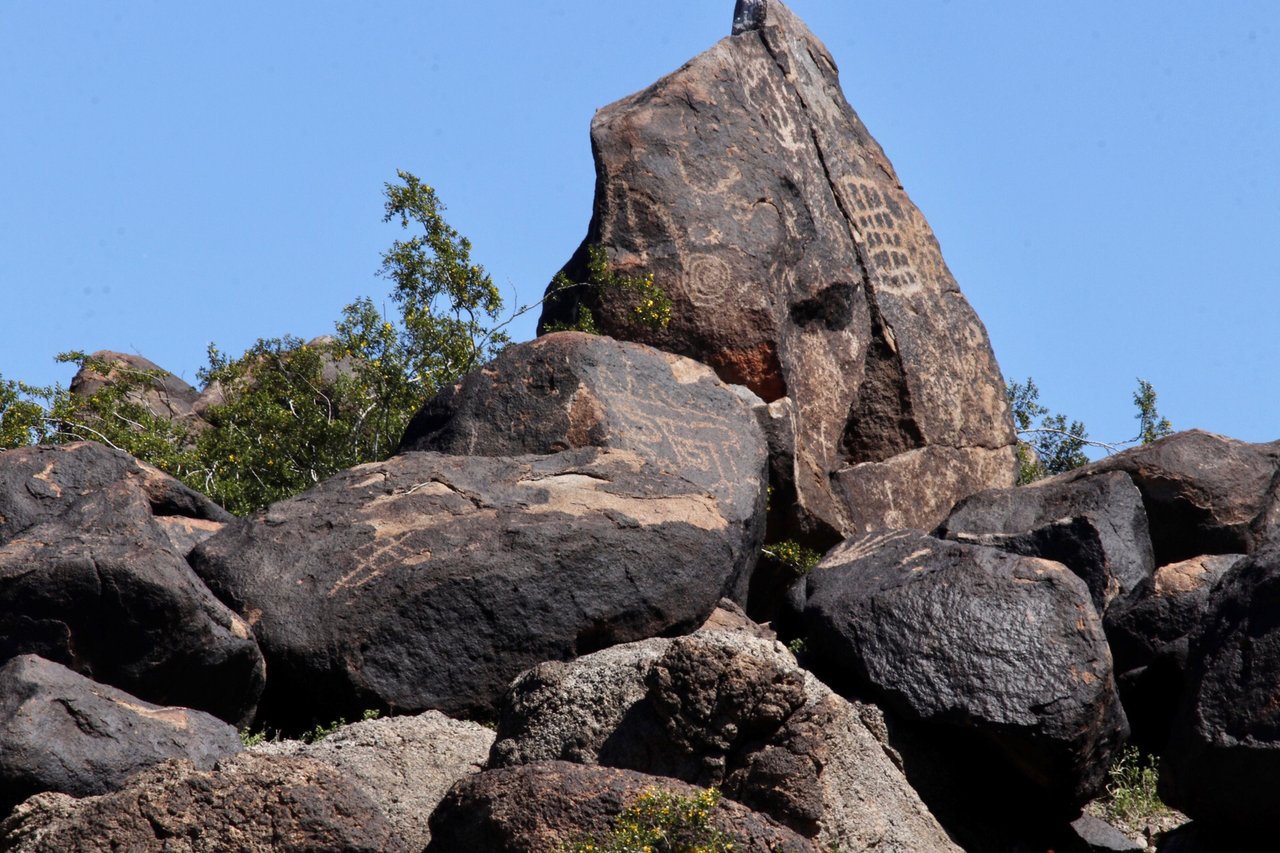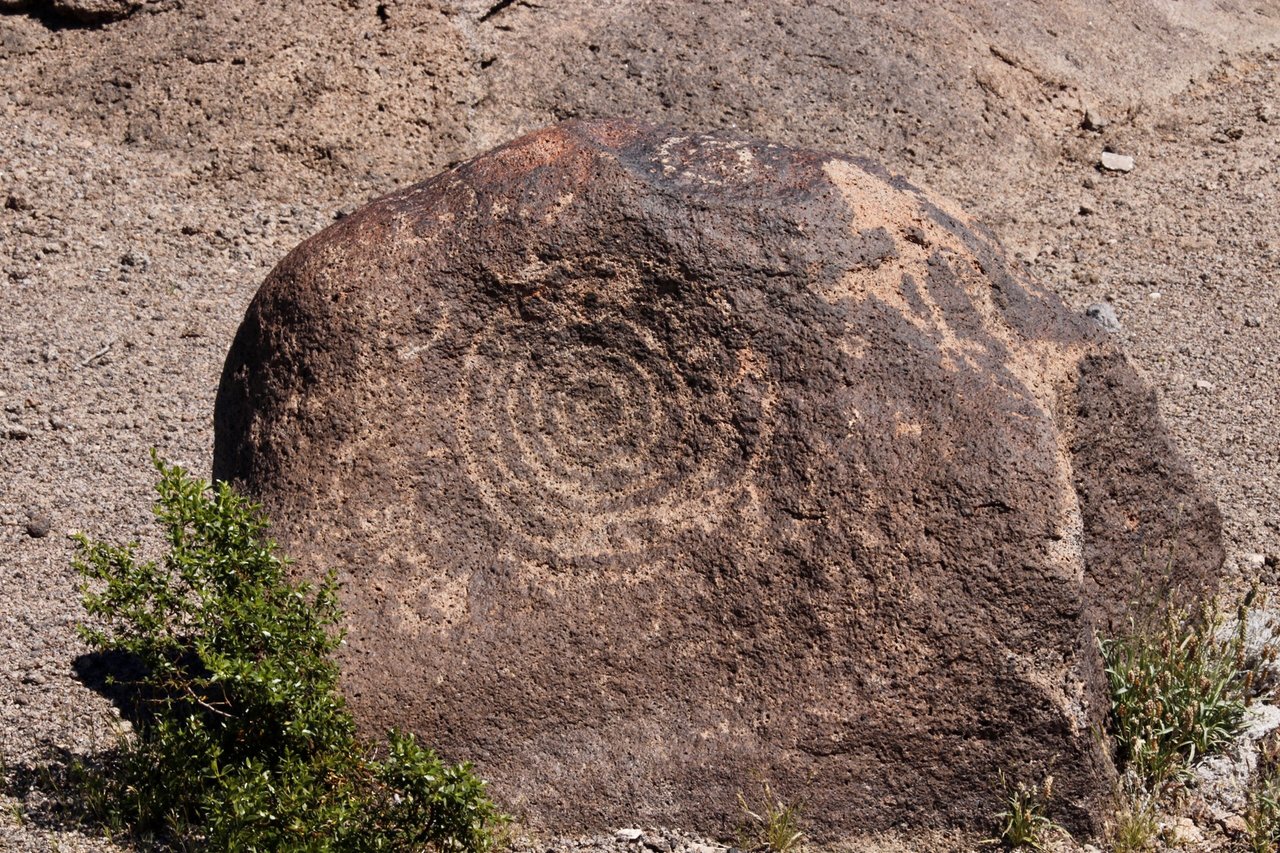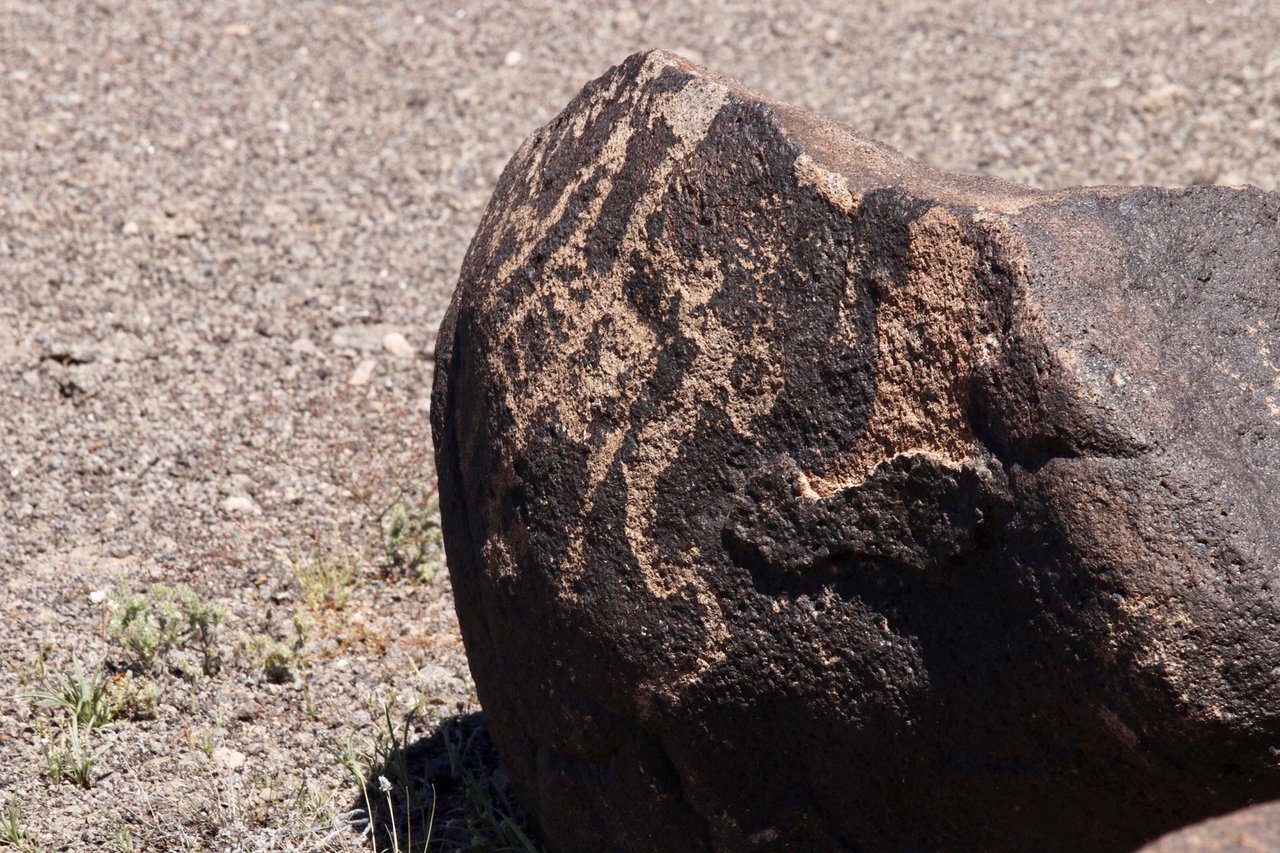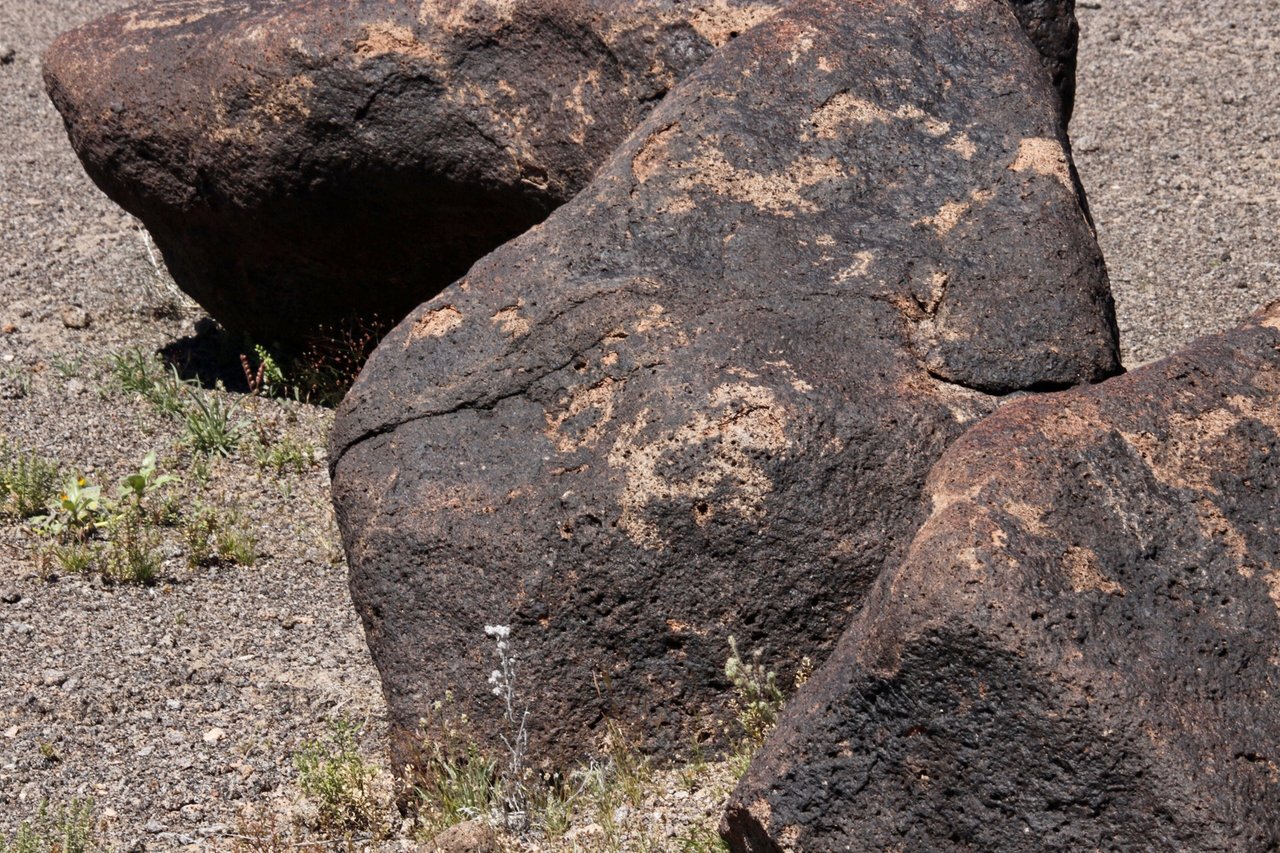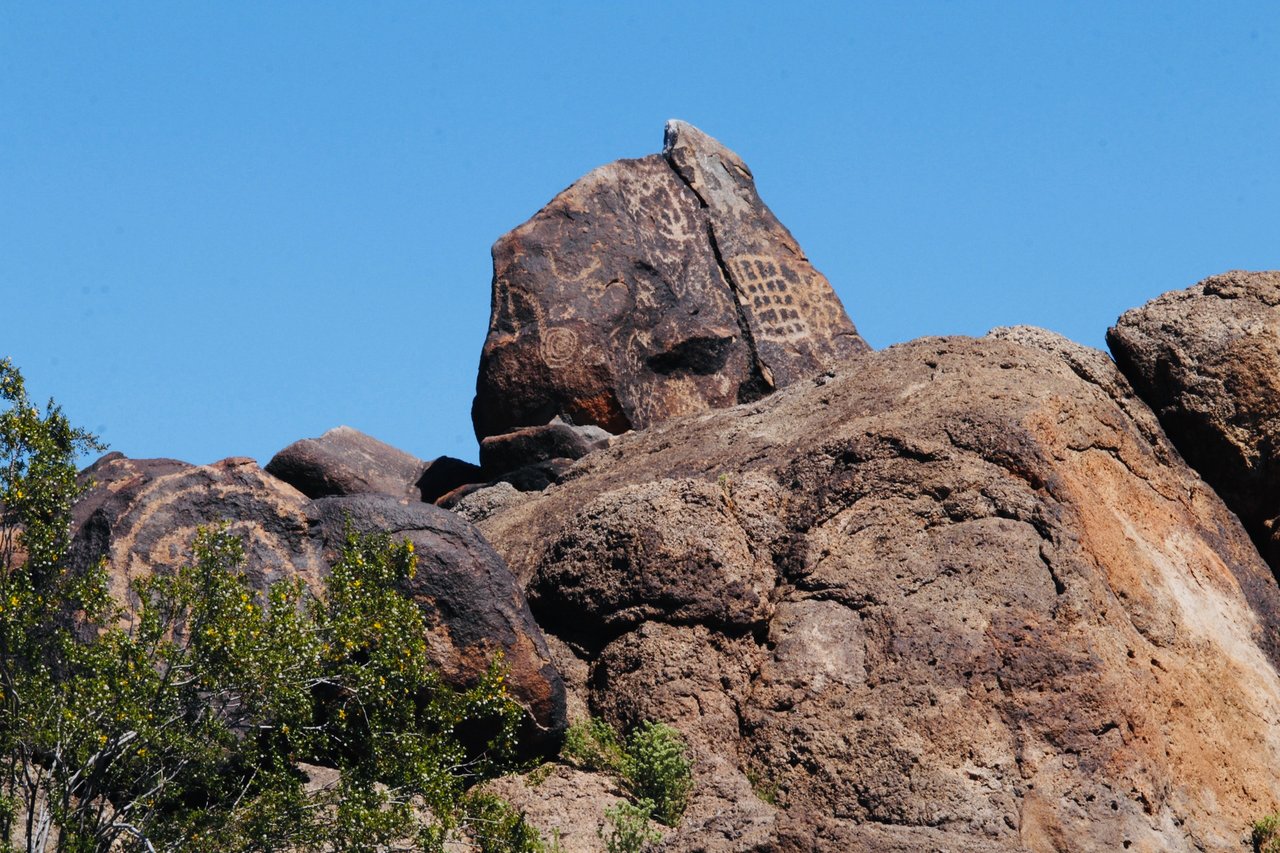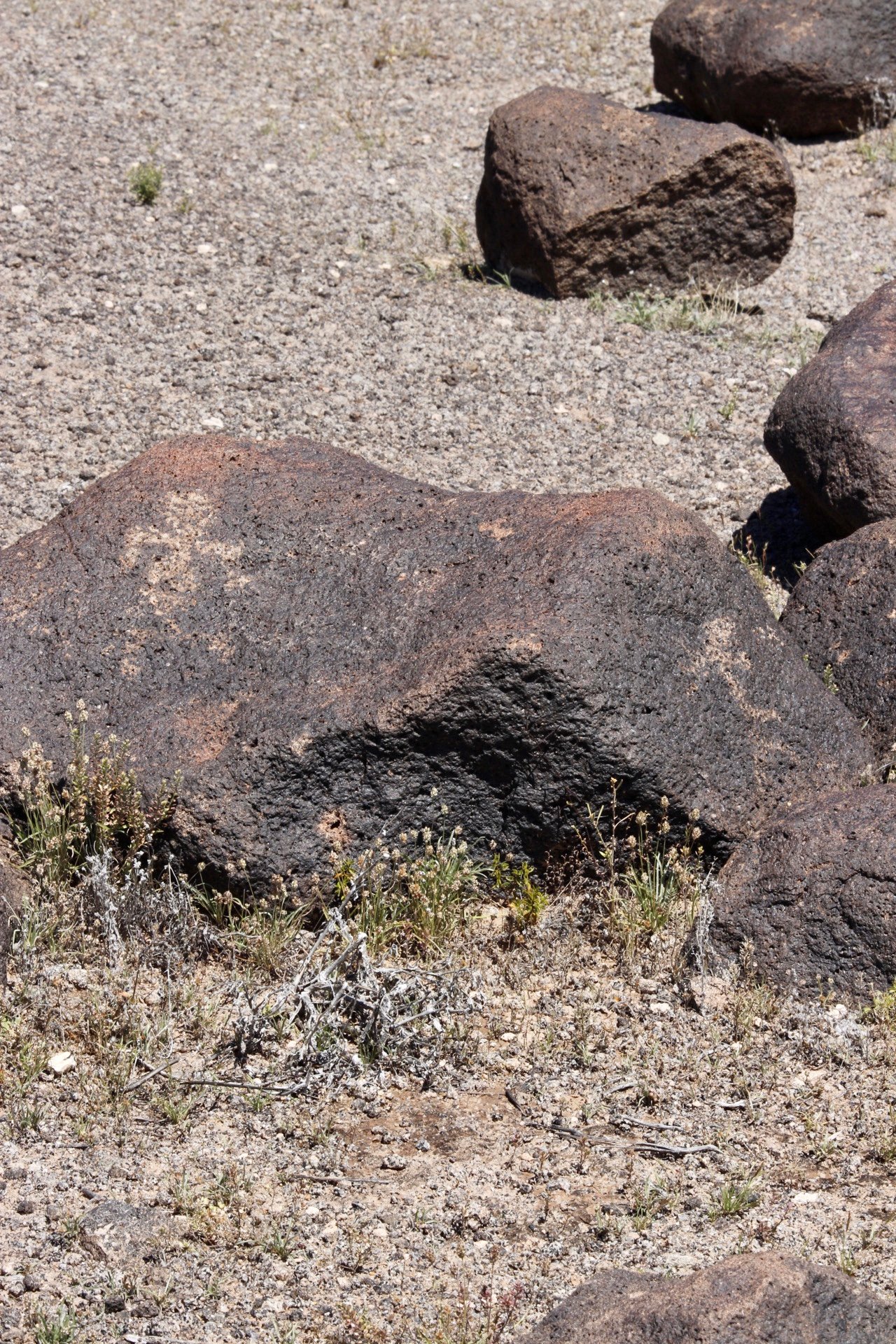 It's well worth the detour if you are in the area and a great learning experience for young explorers or for anyone interested in ancient history and, or nature.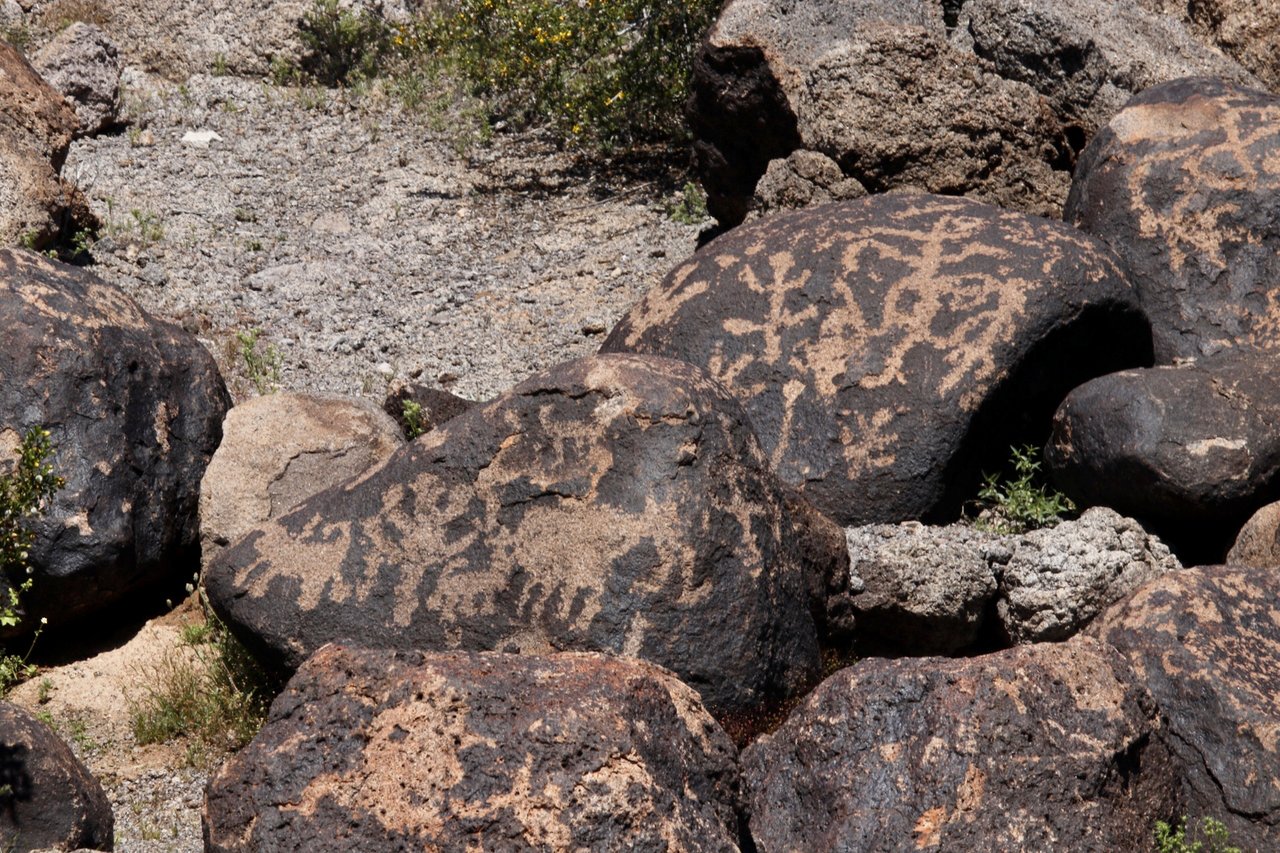 First, let's talk about what exactly is a petroglyph. I must admit that at first I didn't really understand the diferencie between a PETROGLYPH and a PICTOGRAPH and I thought they were the same thing. It's actually really easy to tell them apart. Petroglyphs are rock carvings (especially prehistoric ones) and pictographs are paintings on rocks. Not too hard right?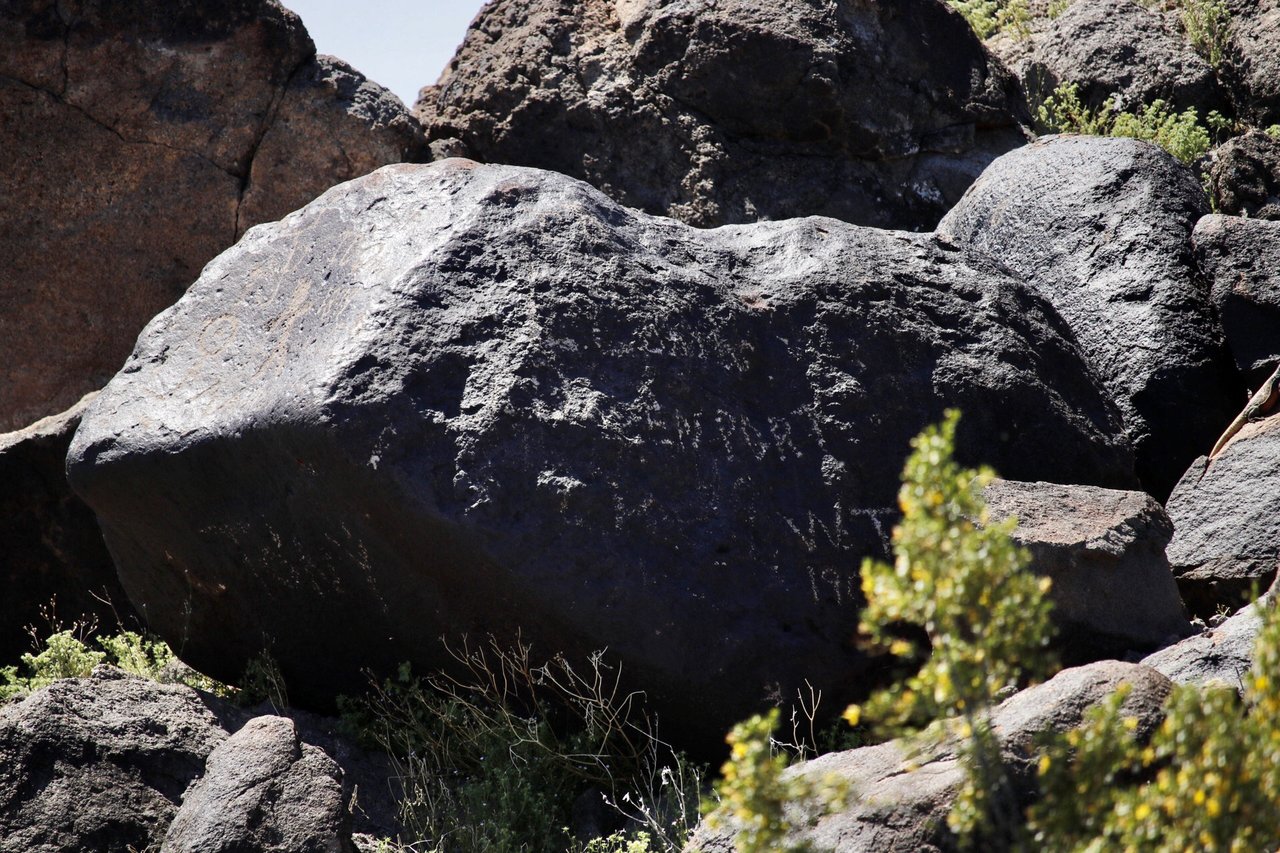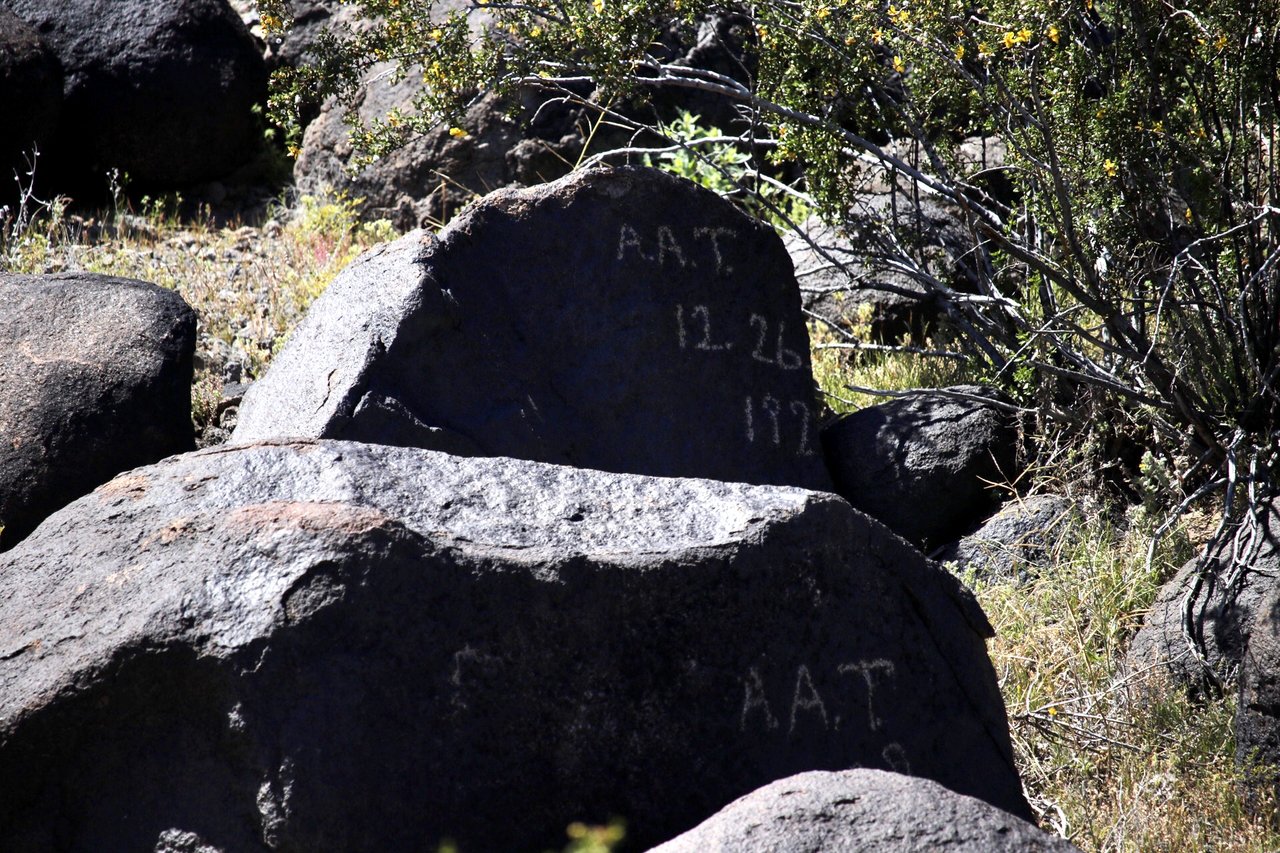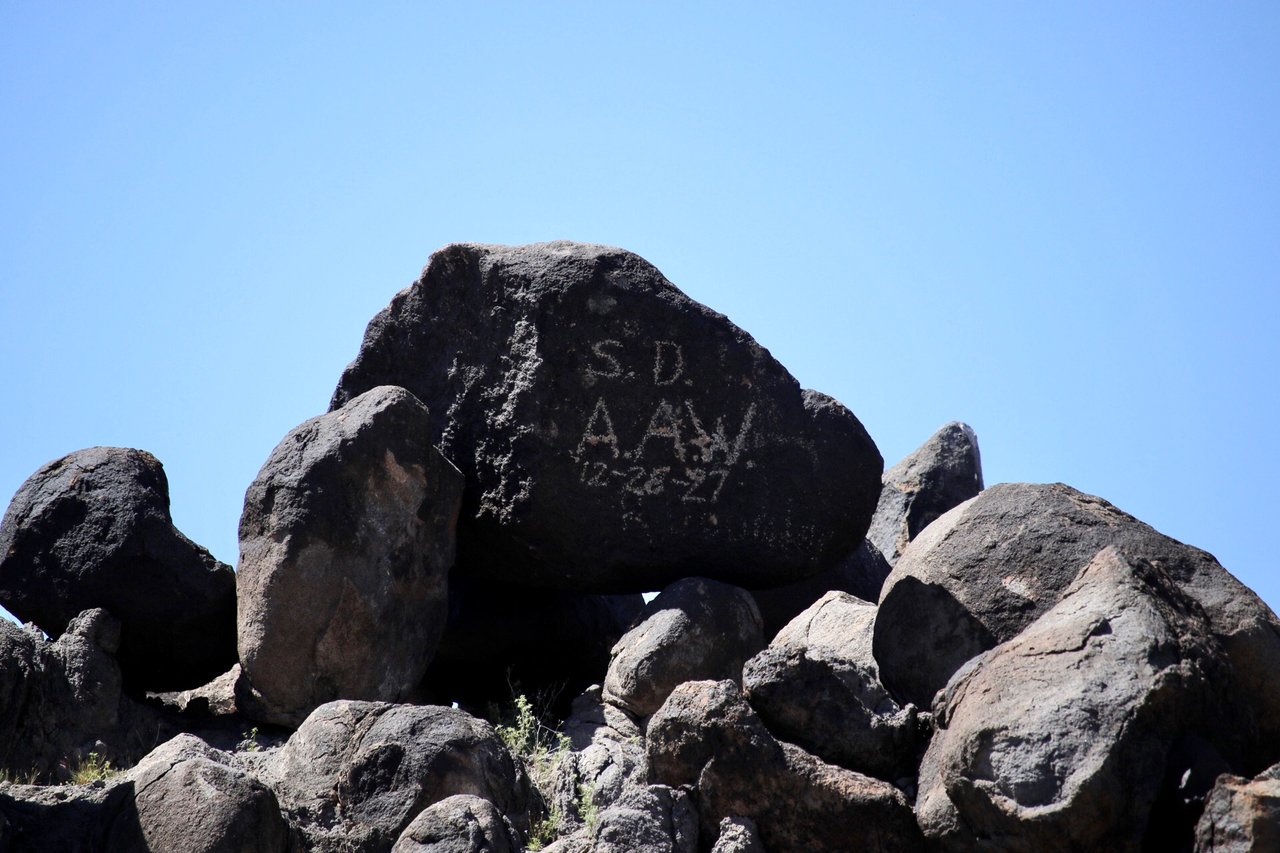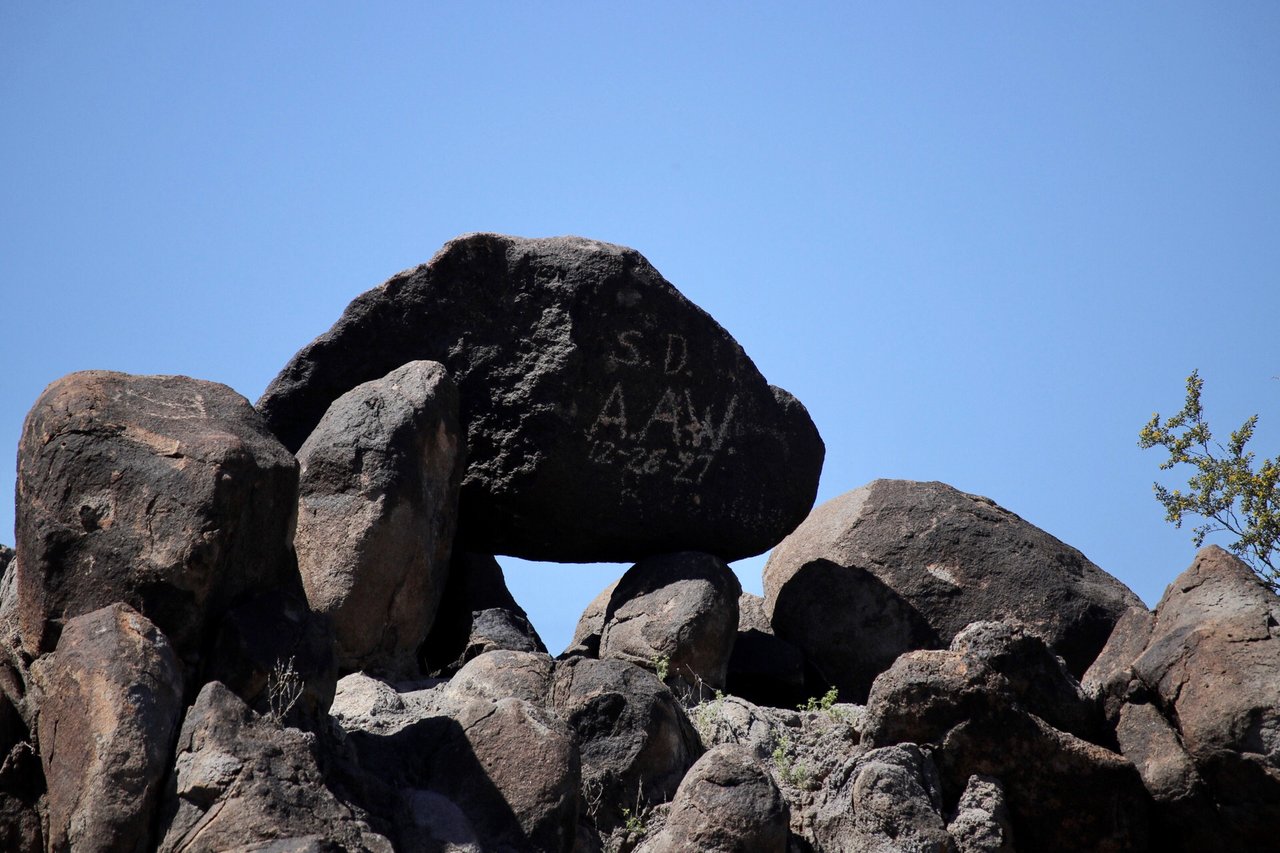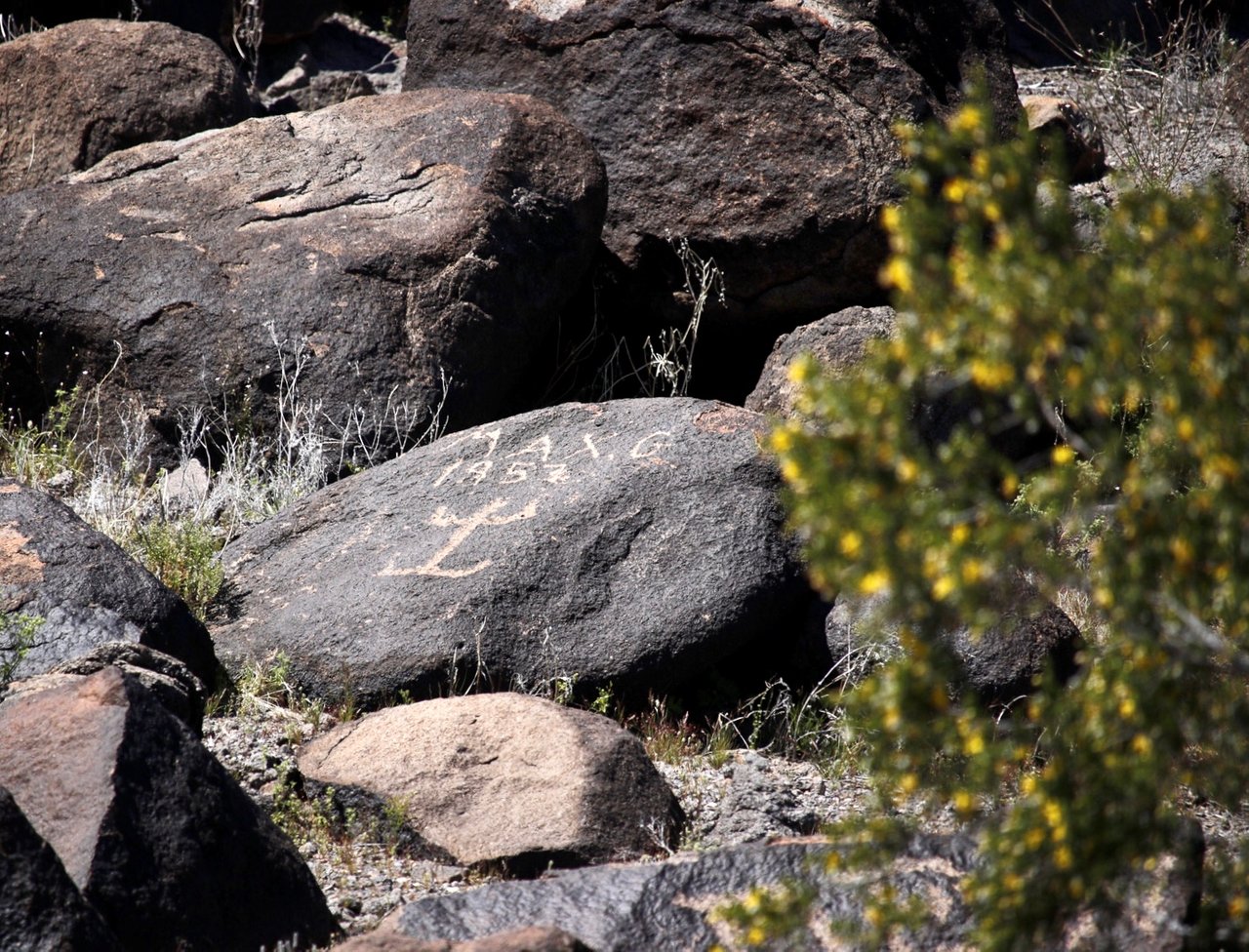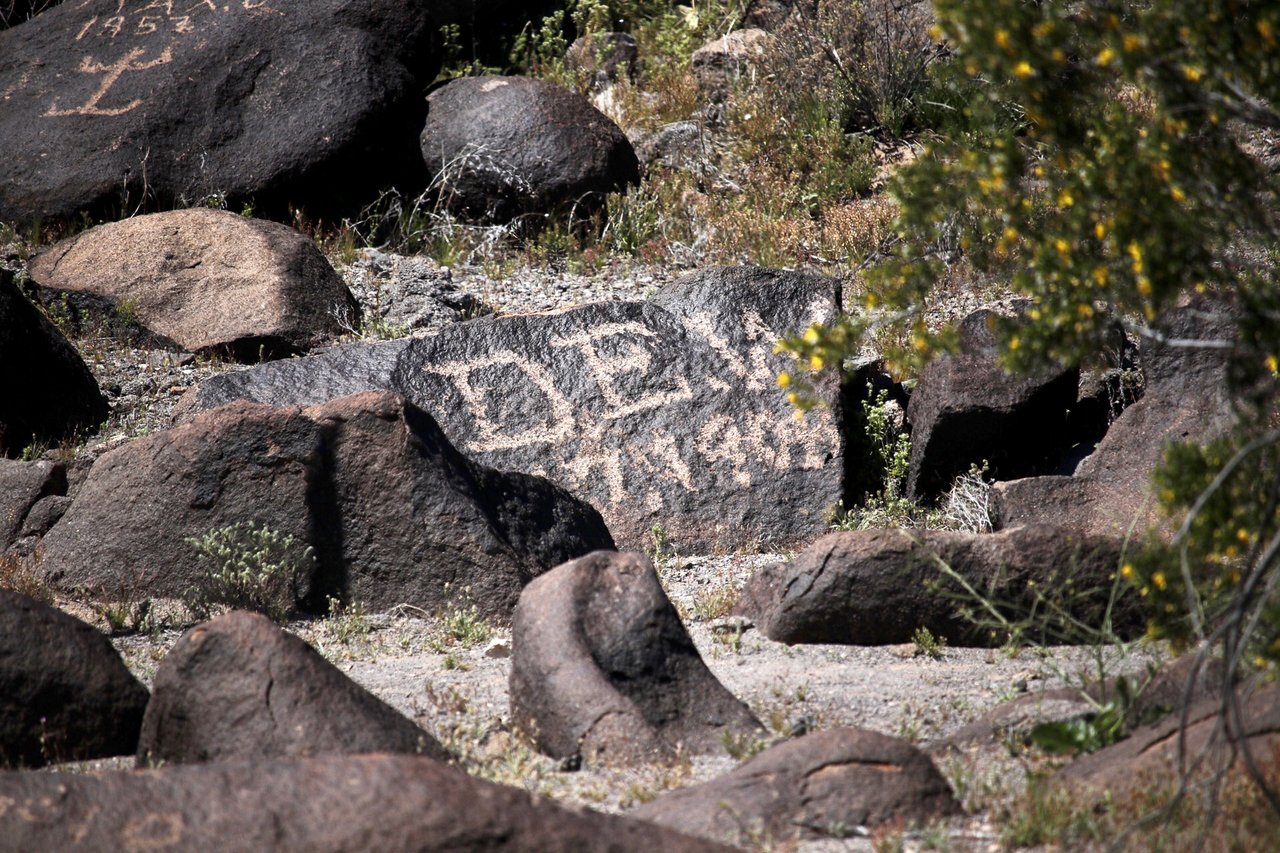 Now let's dig into a tiny bit of history and facts!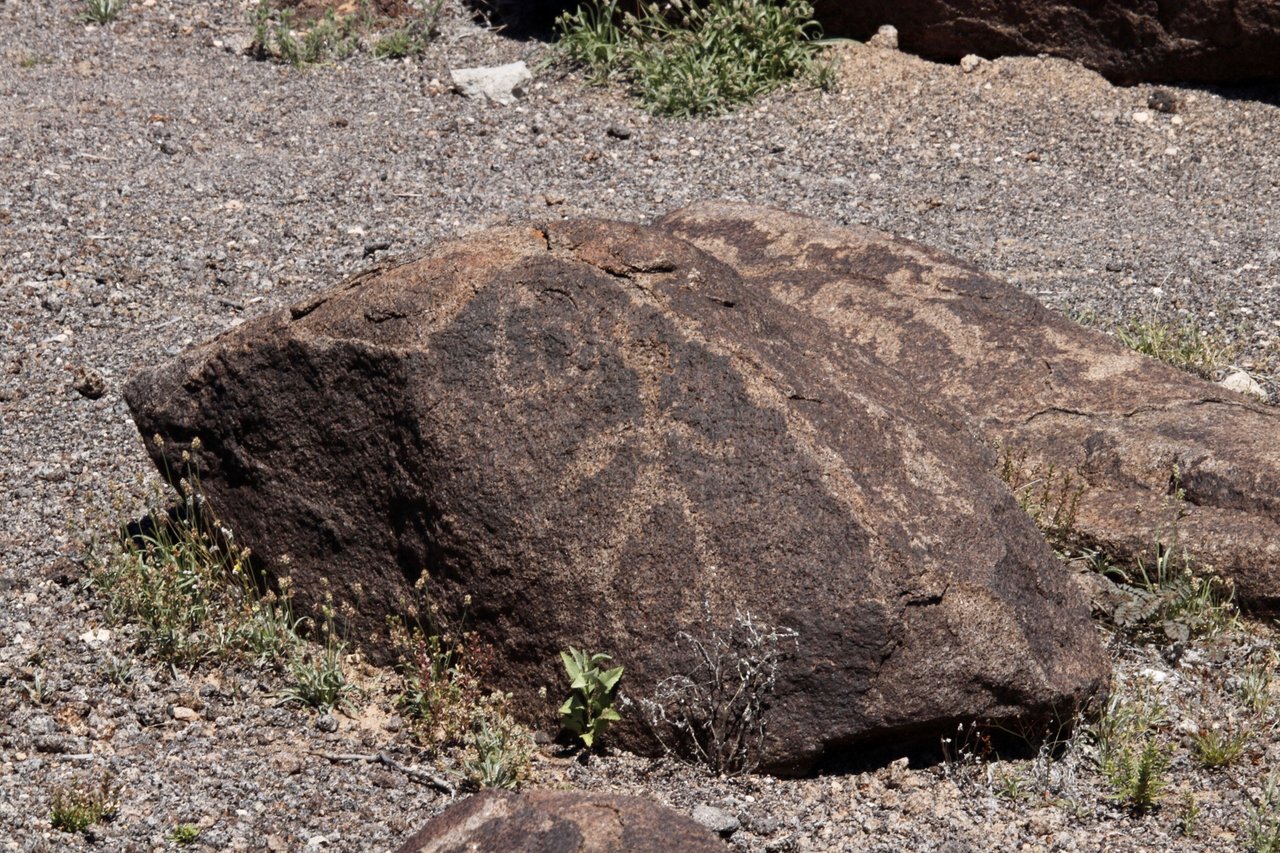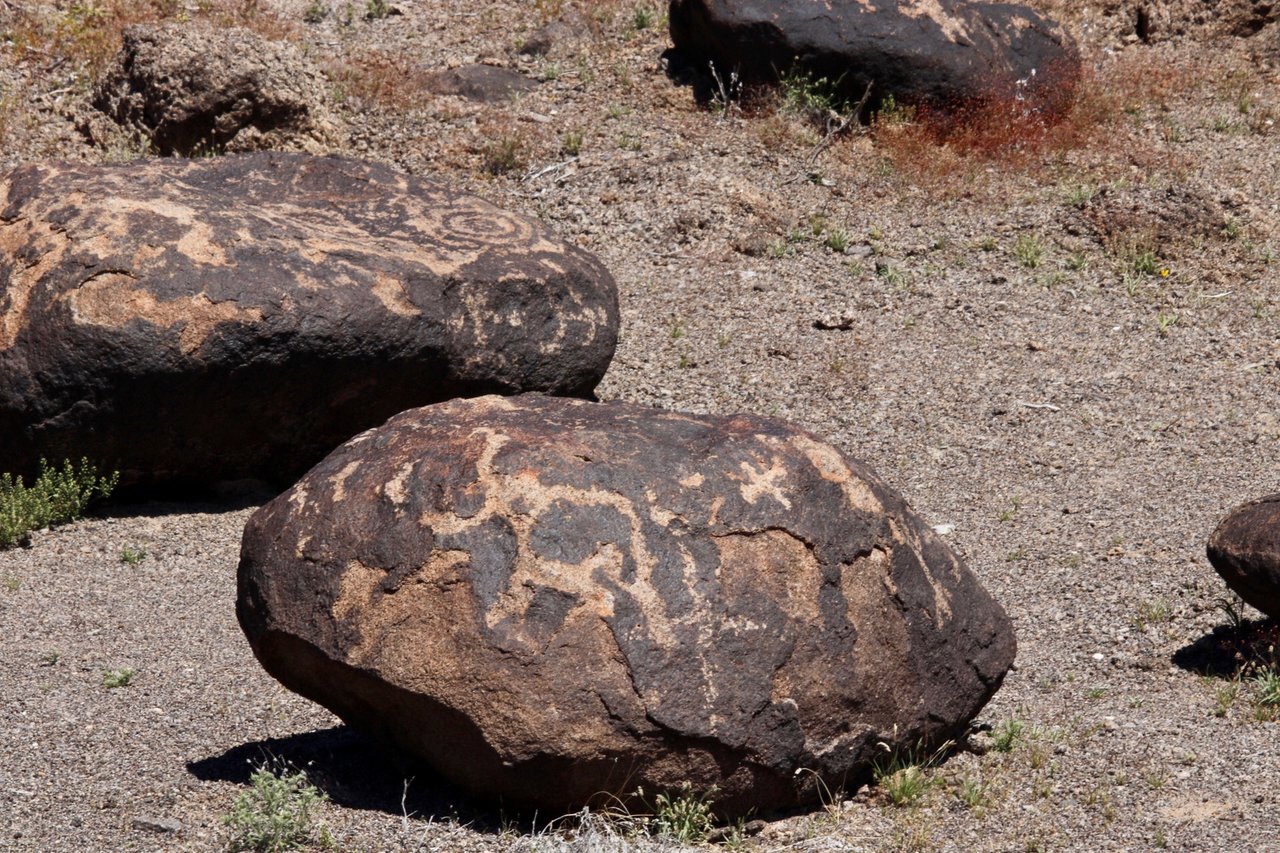 Painted Rock also bears the inscriptions of historic passers-by. Juan Bautista de Anza passed near here during his 1775-1776 expedition, followed by the Mormon Battalion in the 1840s, the Butterfield Overland Mail, and countless numbers of pioneers.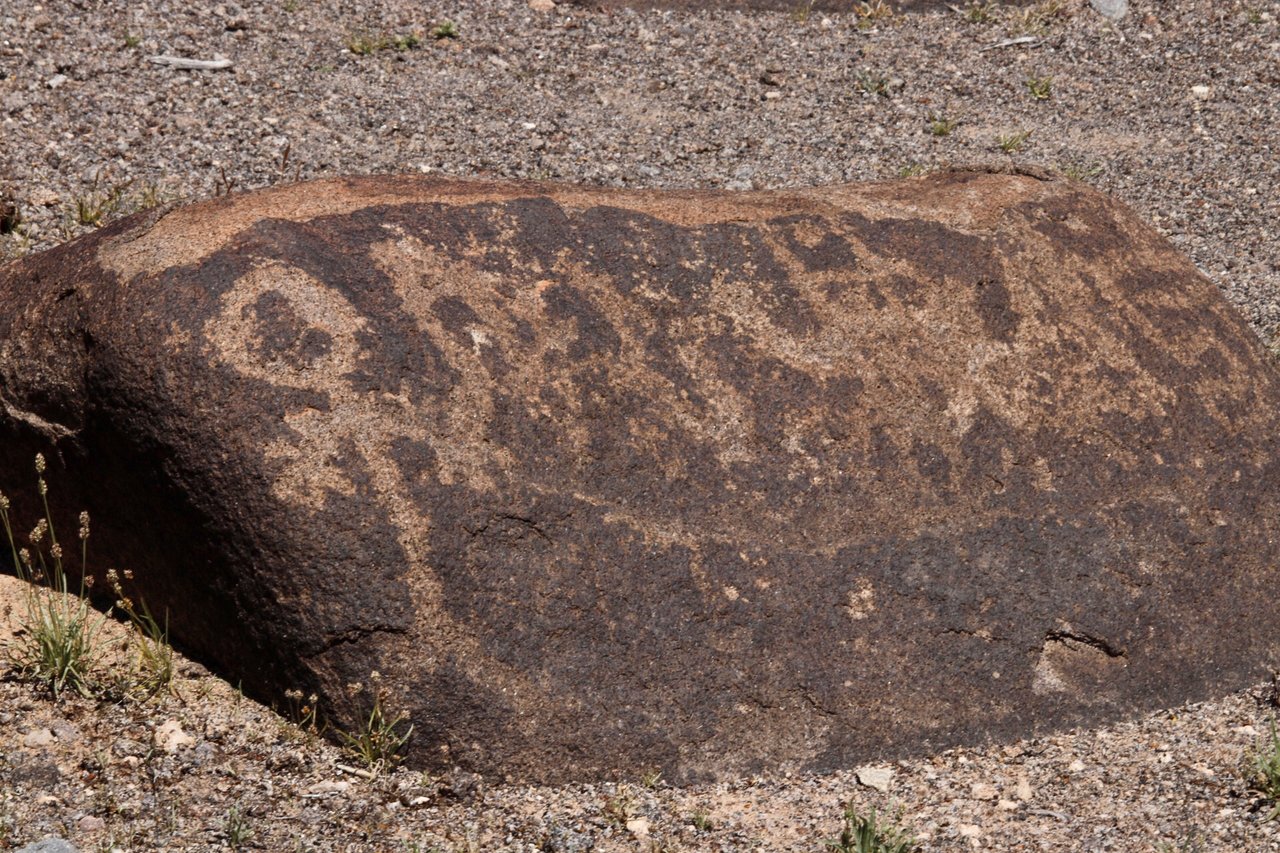 Imagine for a moment as you look at these carvings what all the people that have come to see these messages before you must have been thinking as they looked at these images. Imagine who they were, and how they must have tried to interpret these carvings based on their own experiences and circumstances.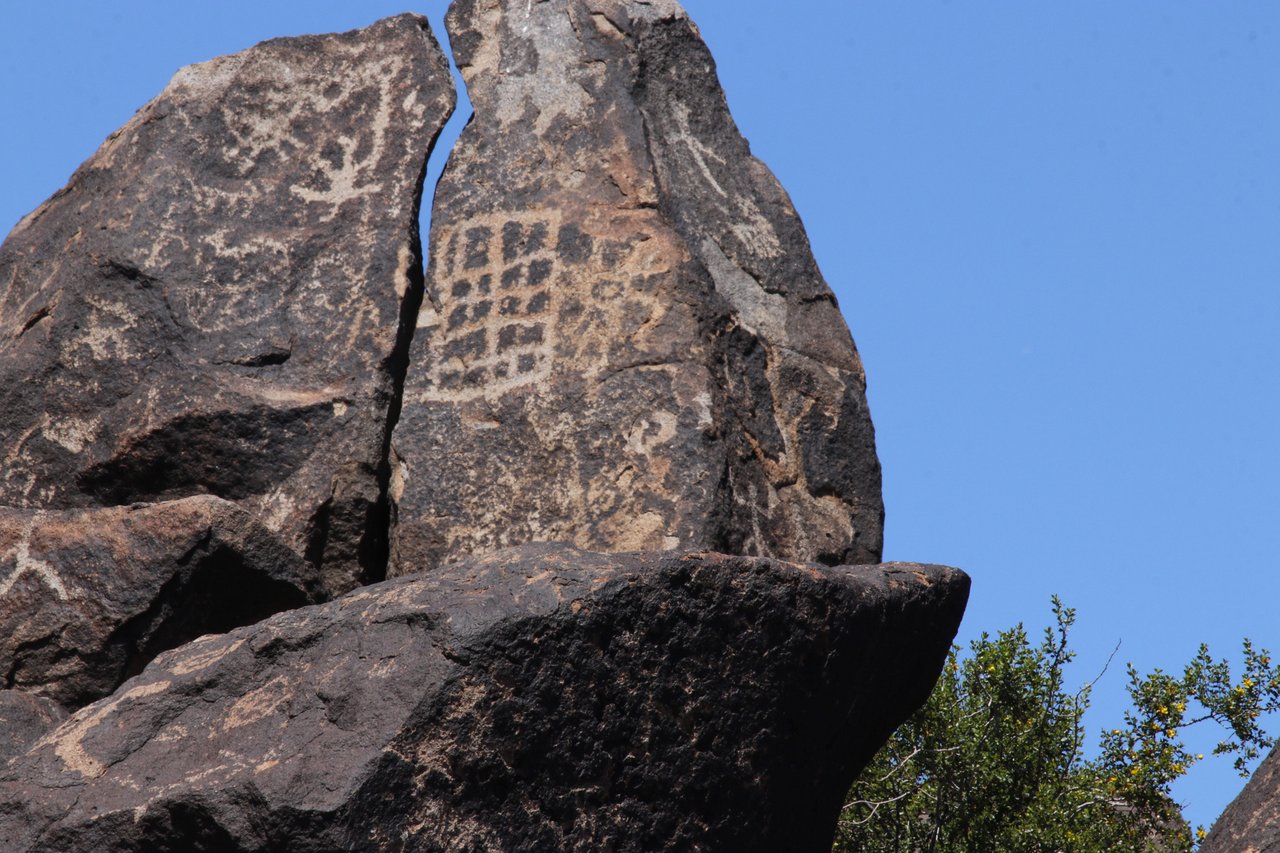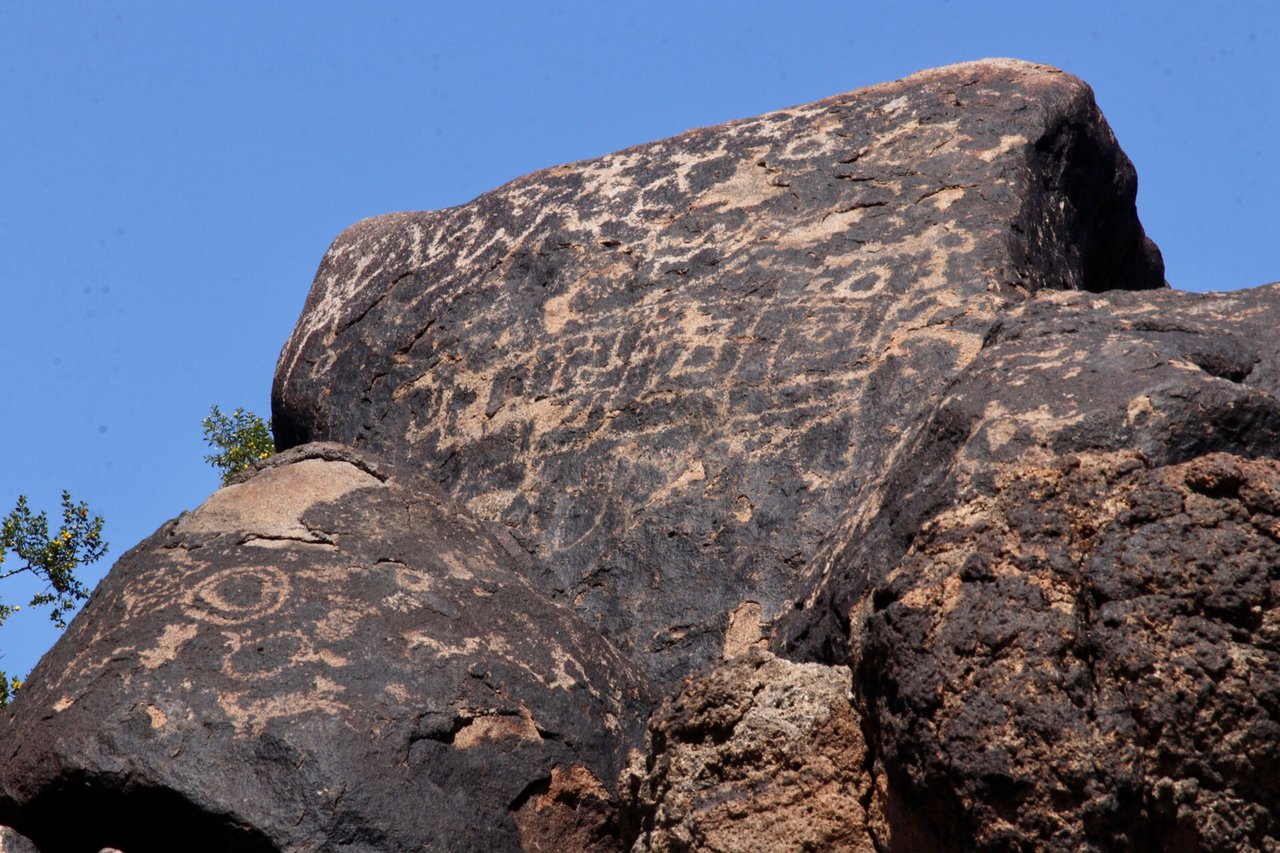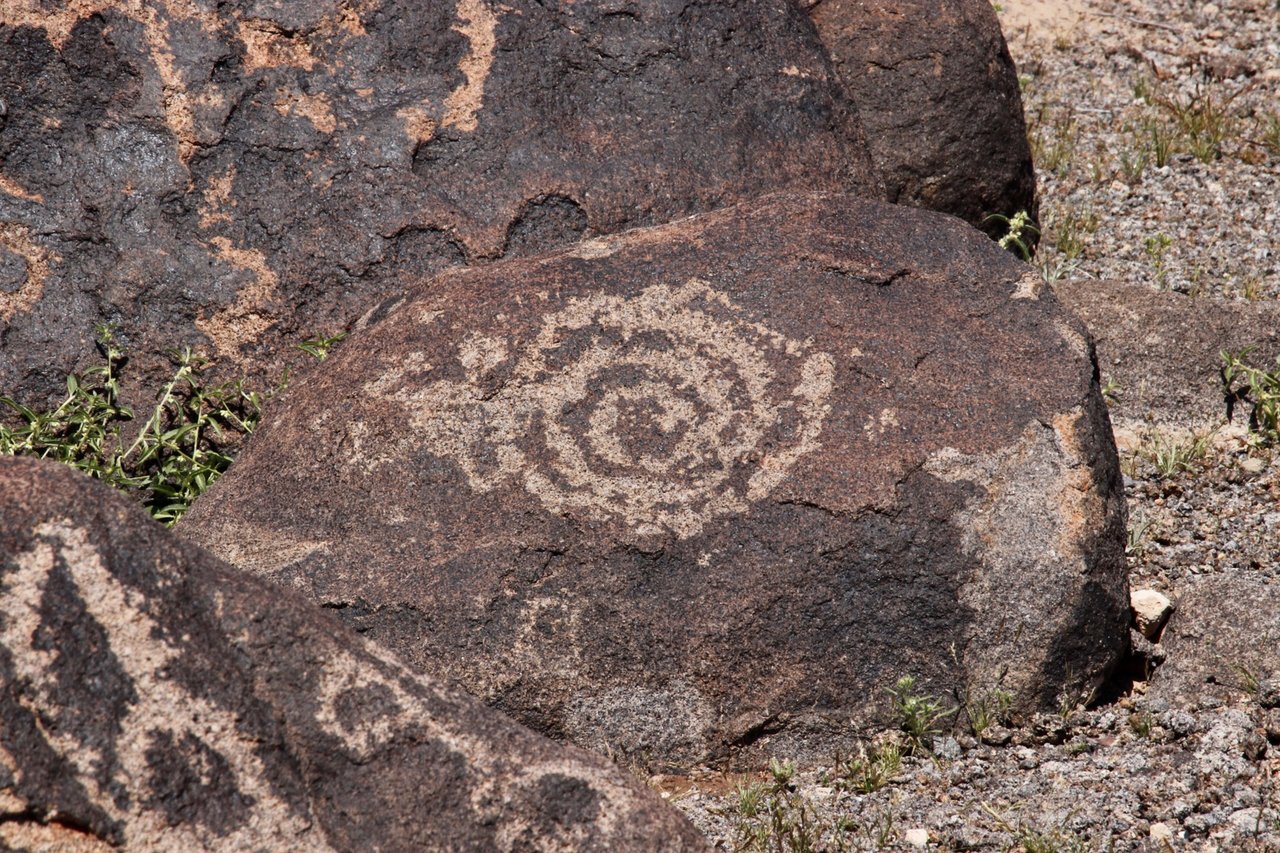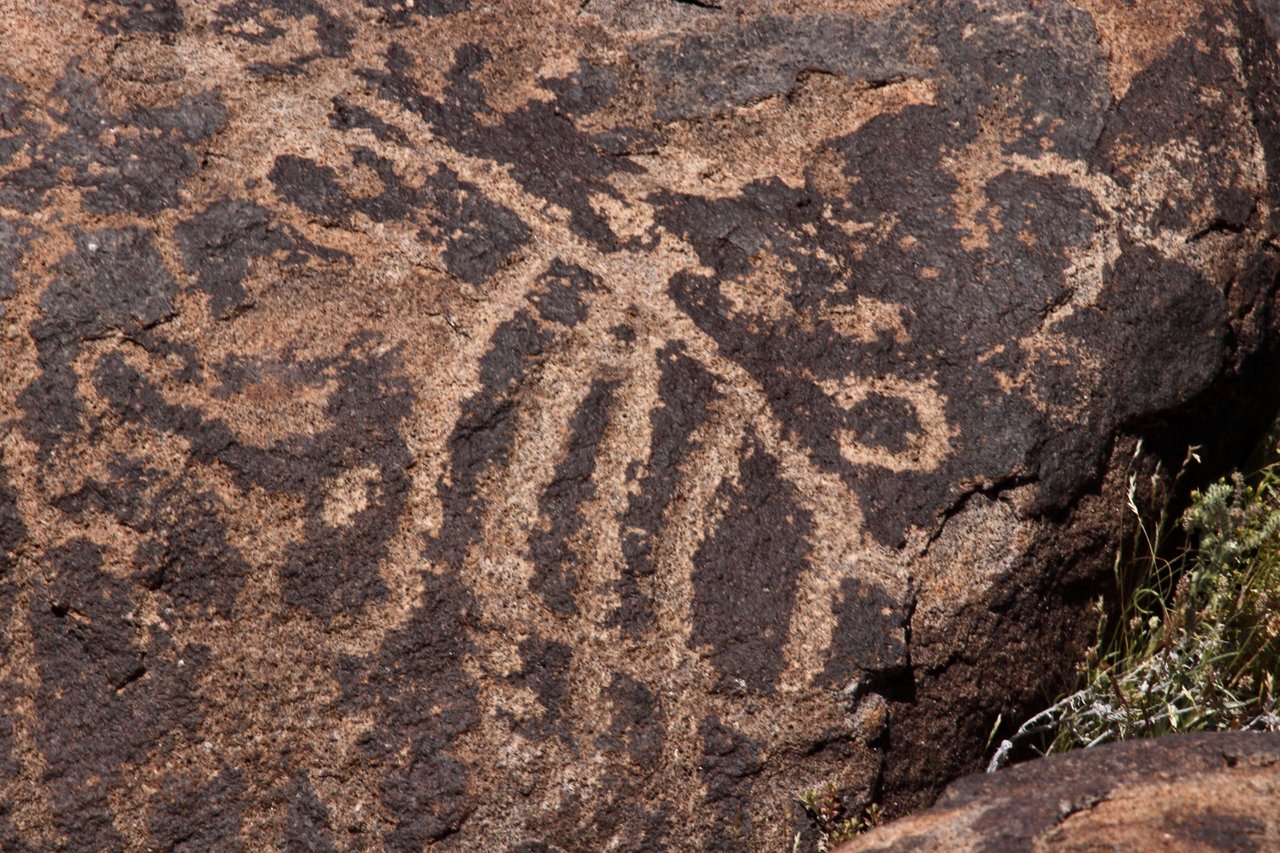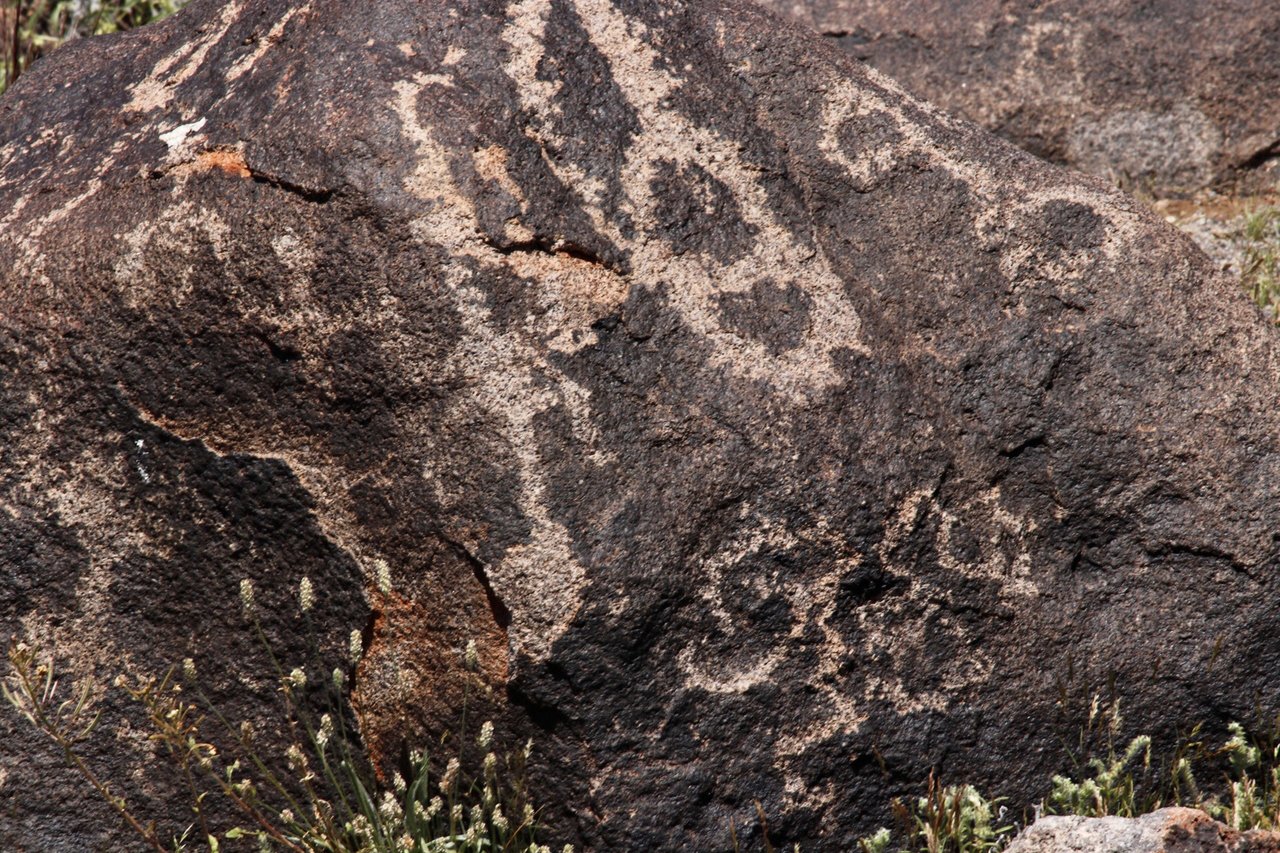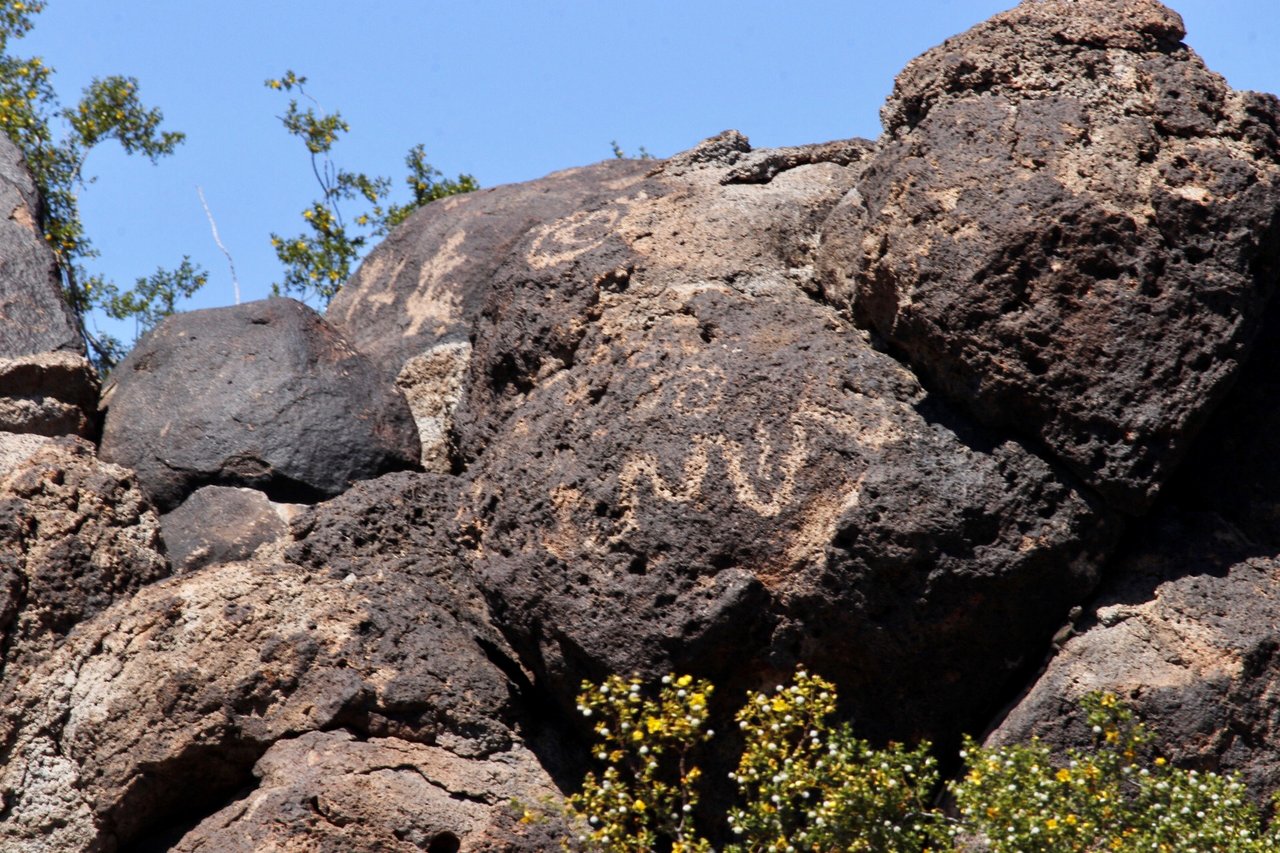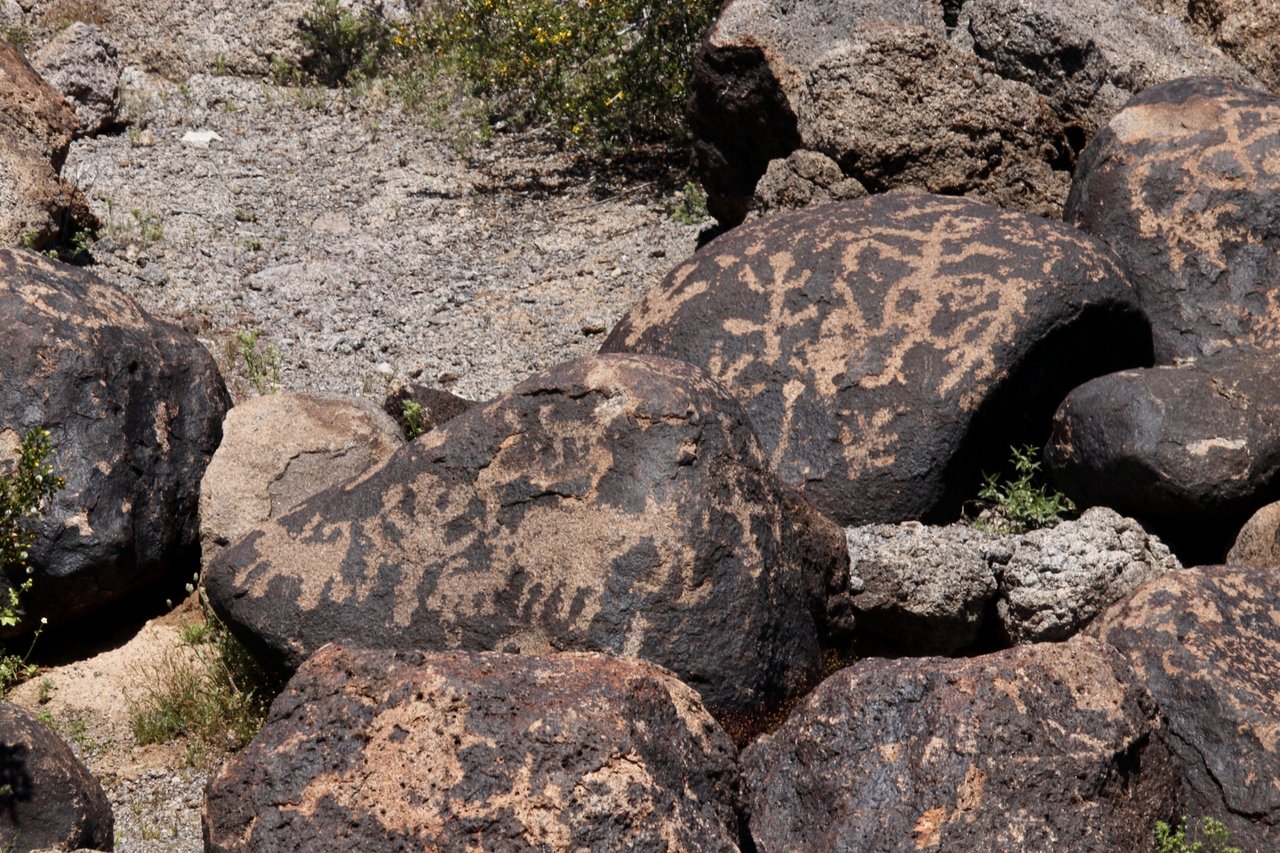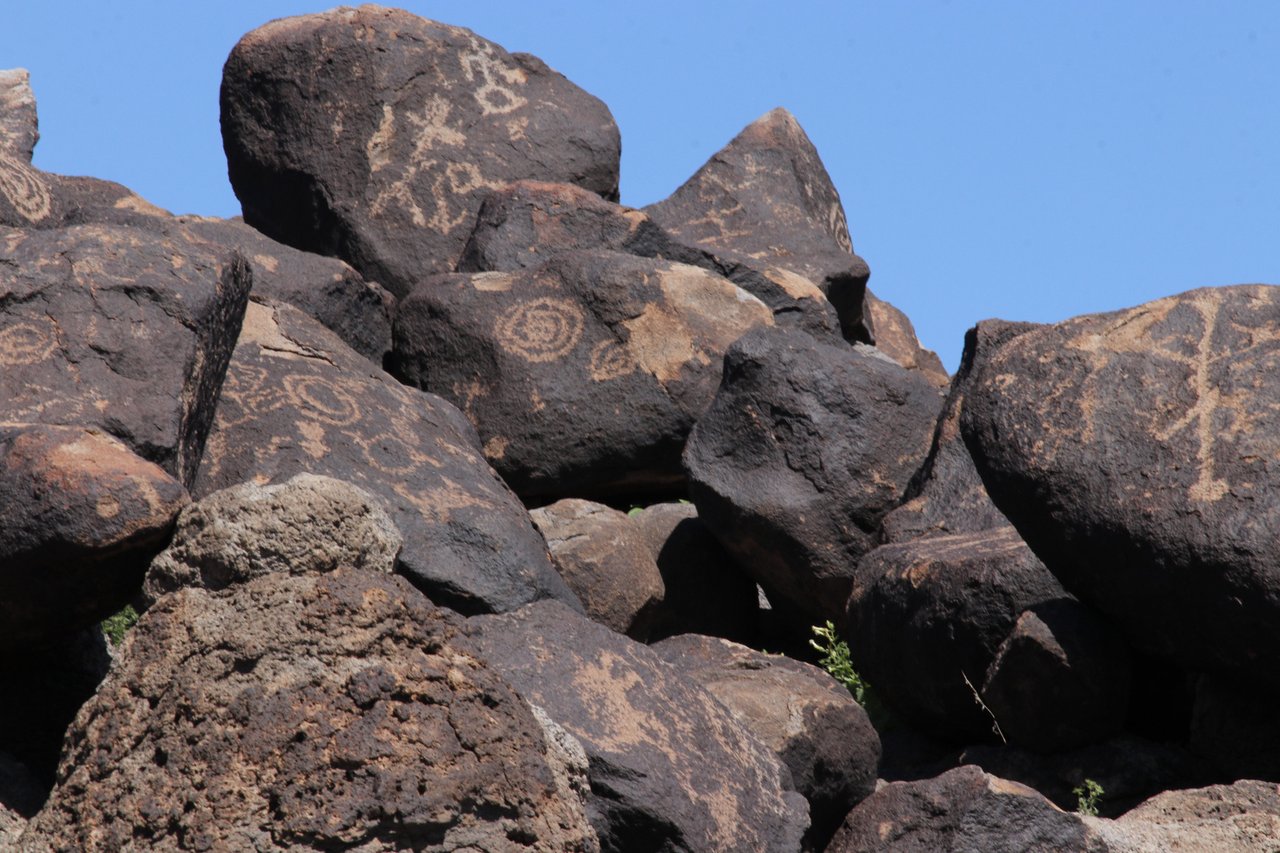 Now imagine the person making the carving. What was the intention? What was the purpose? Was this person recording a moment to be preserved for us to see or was this meant to help them in their everyday life?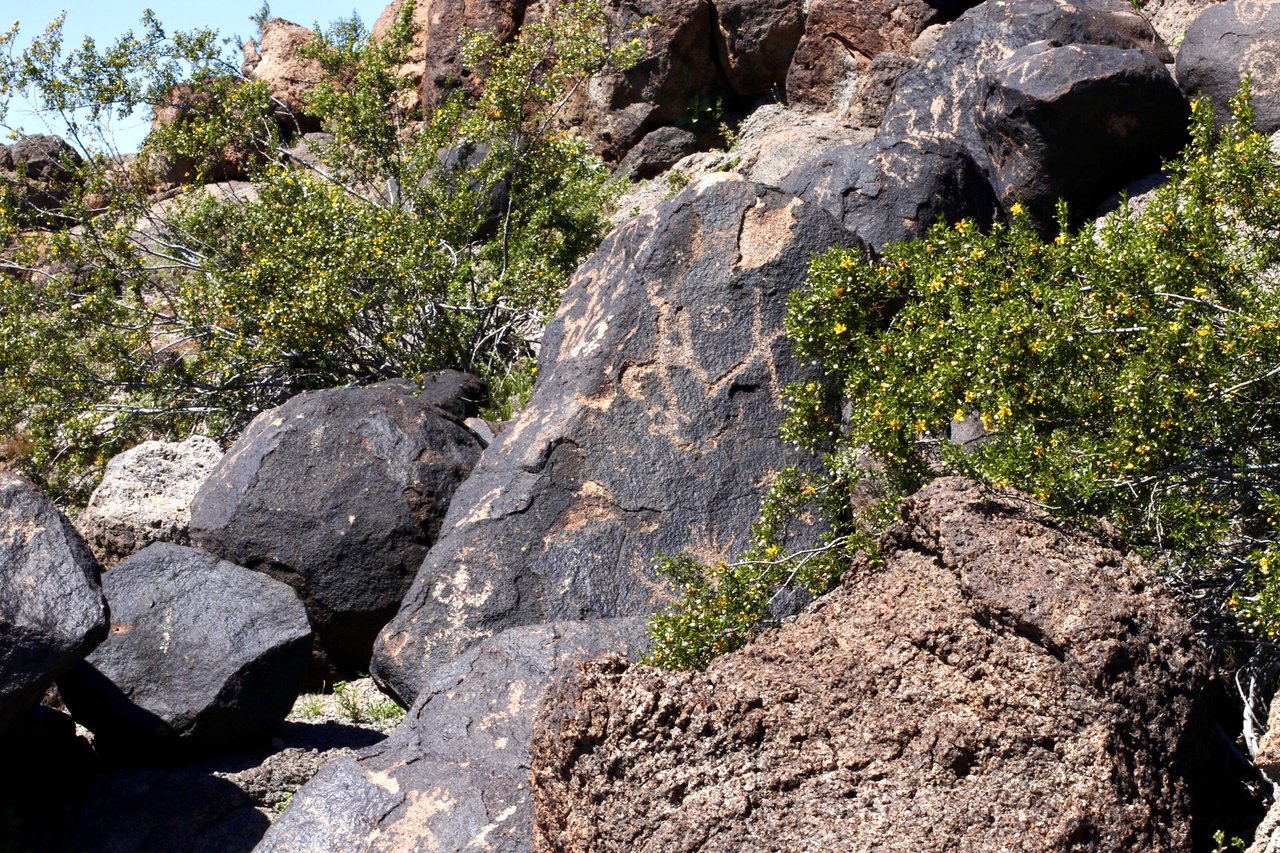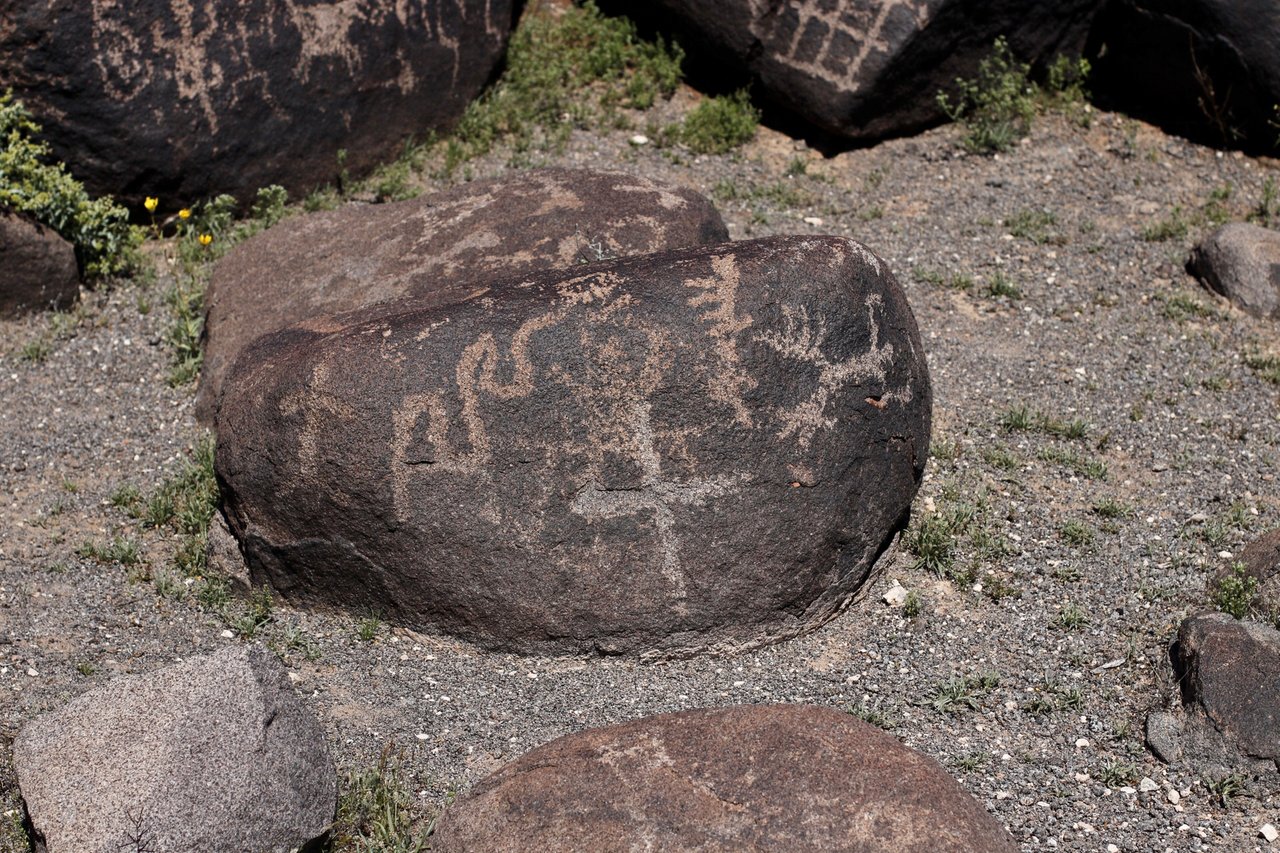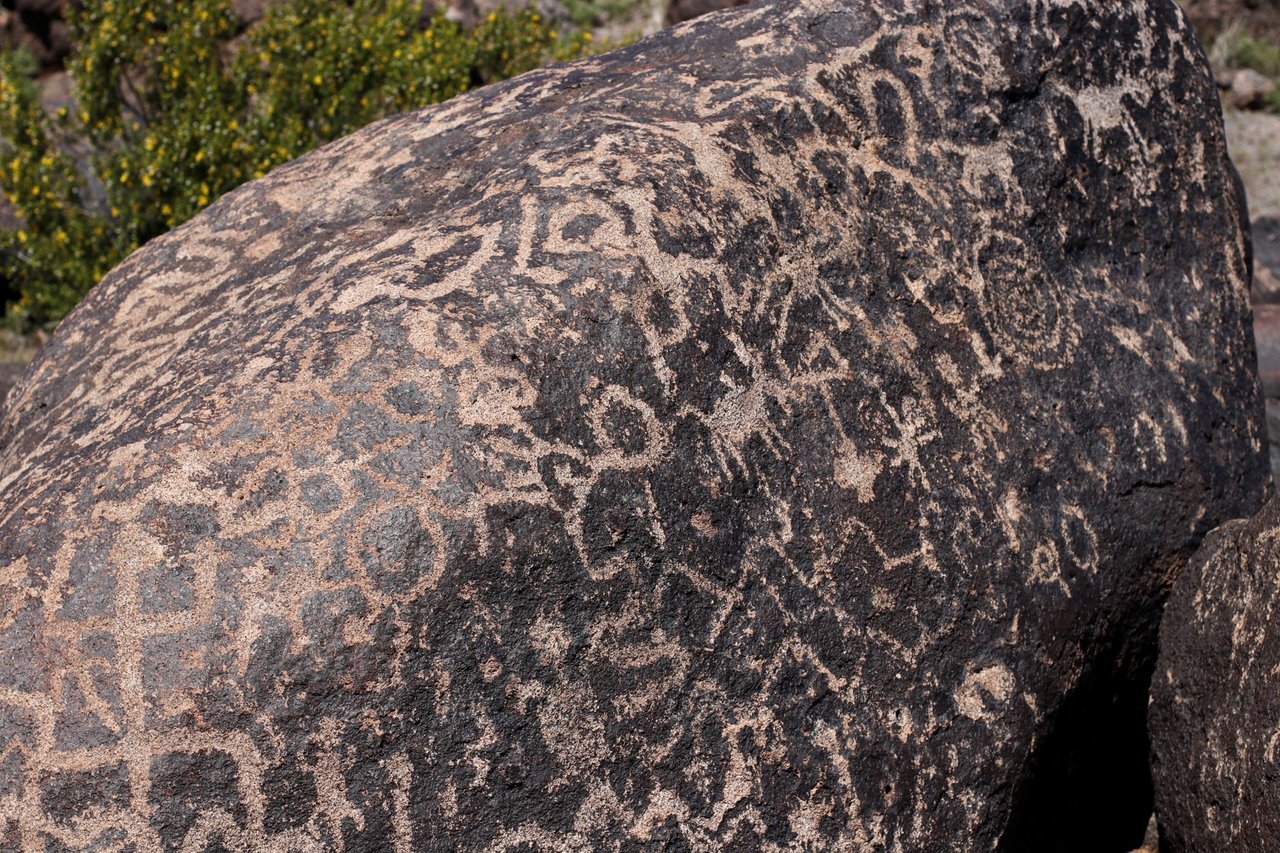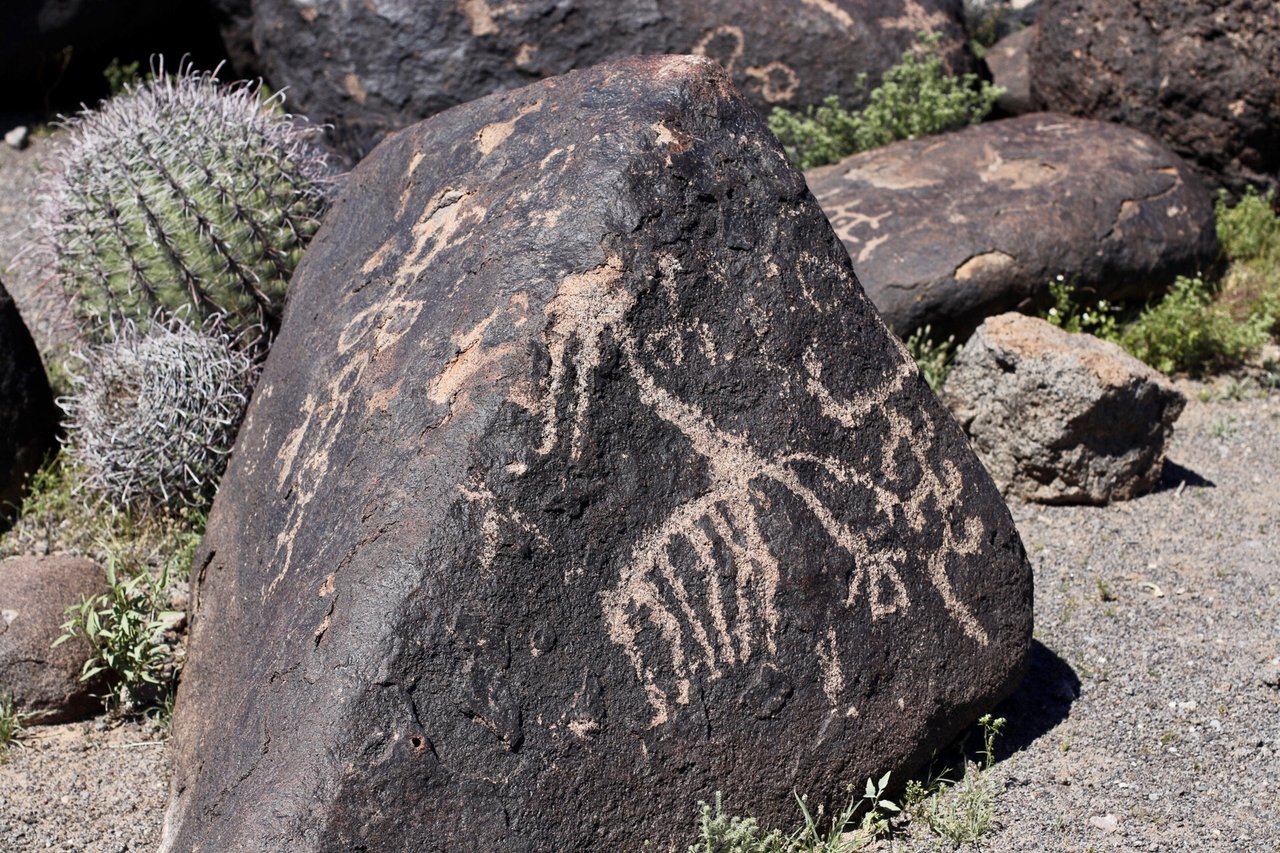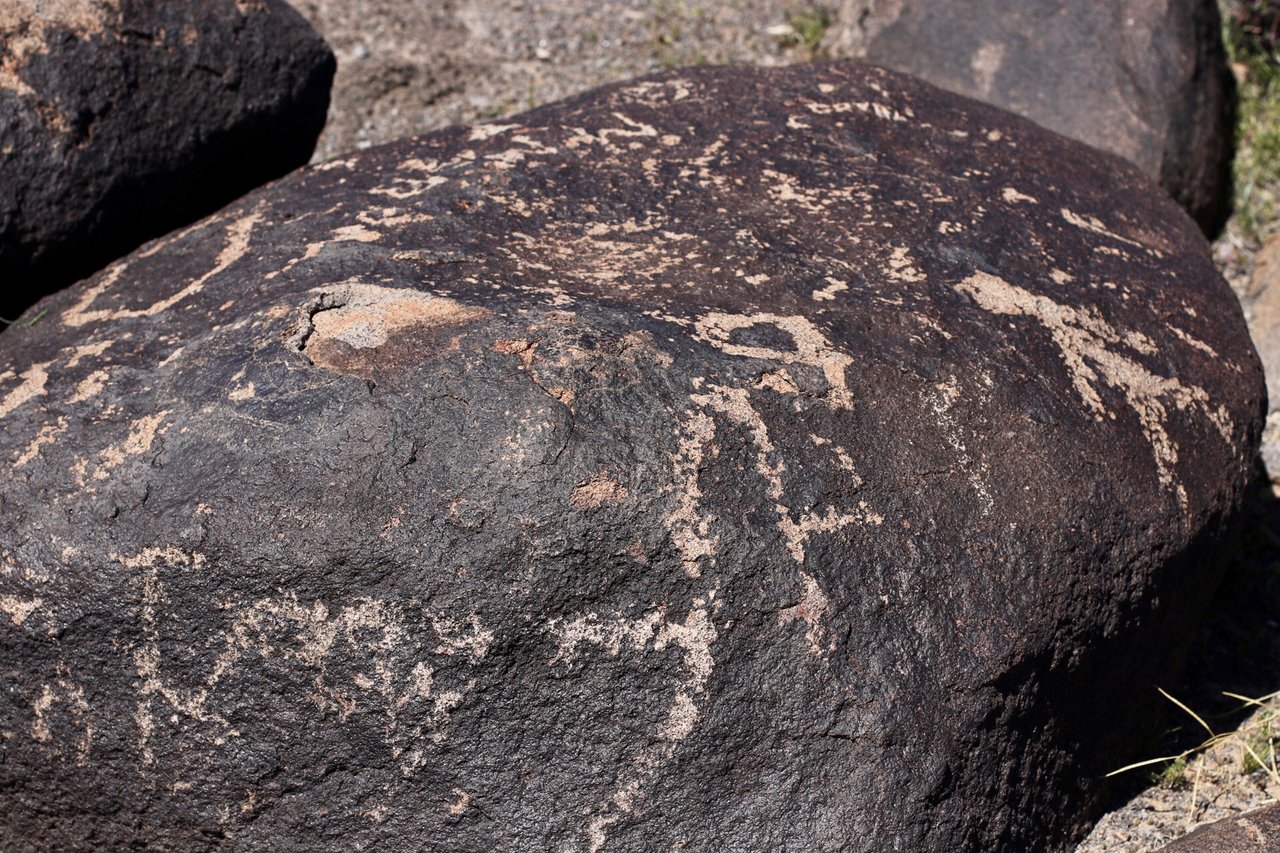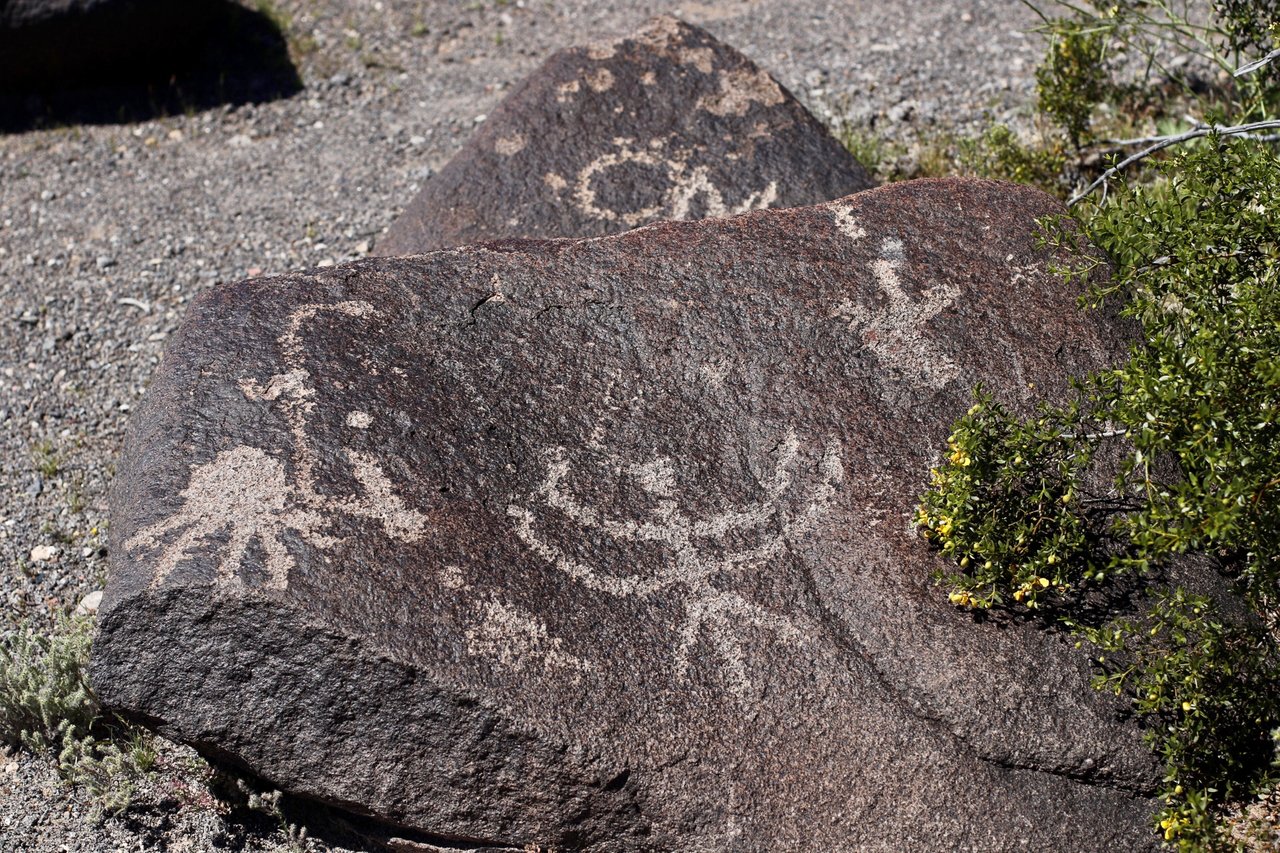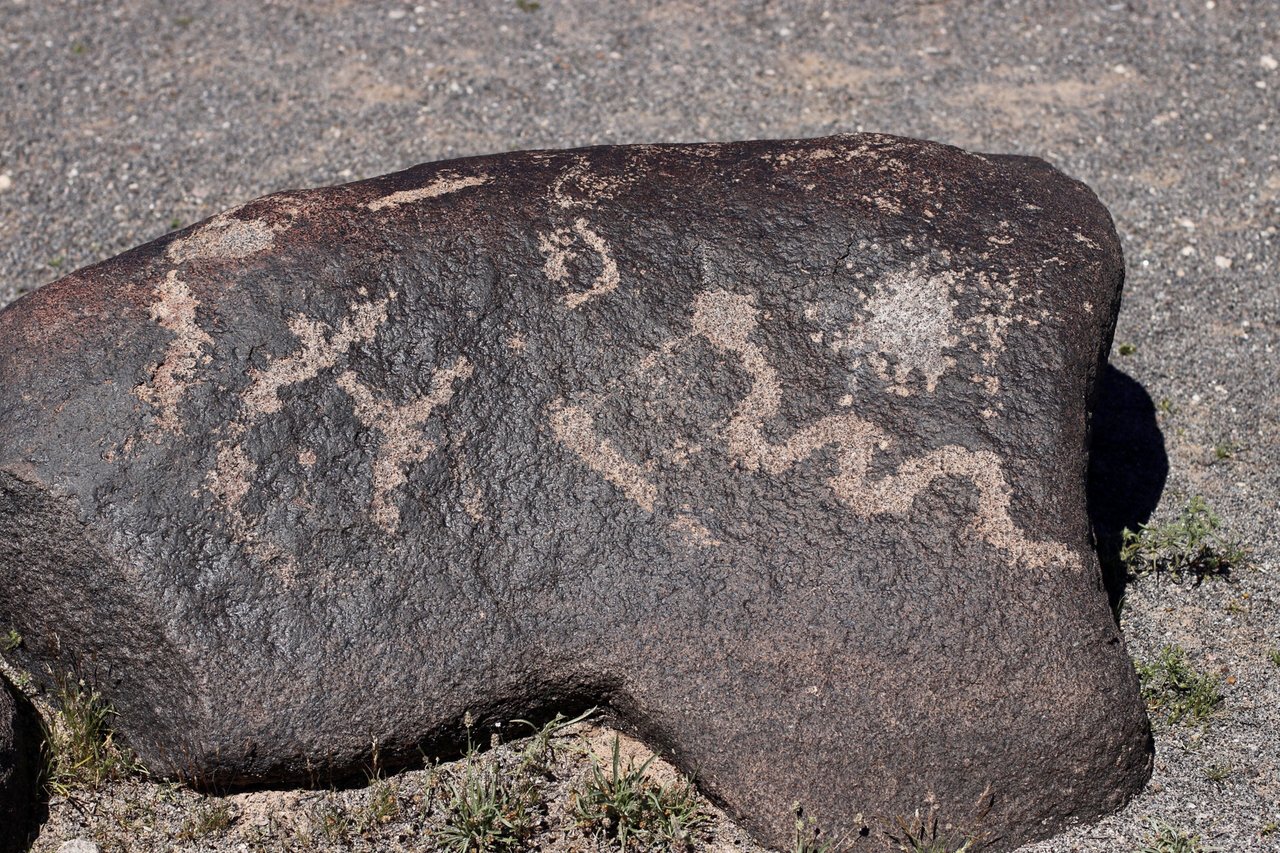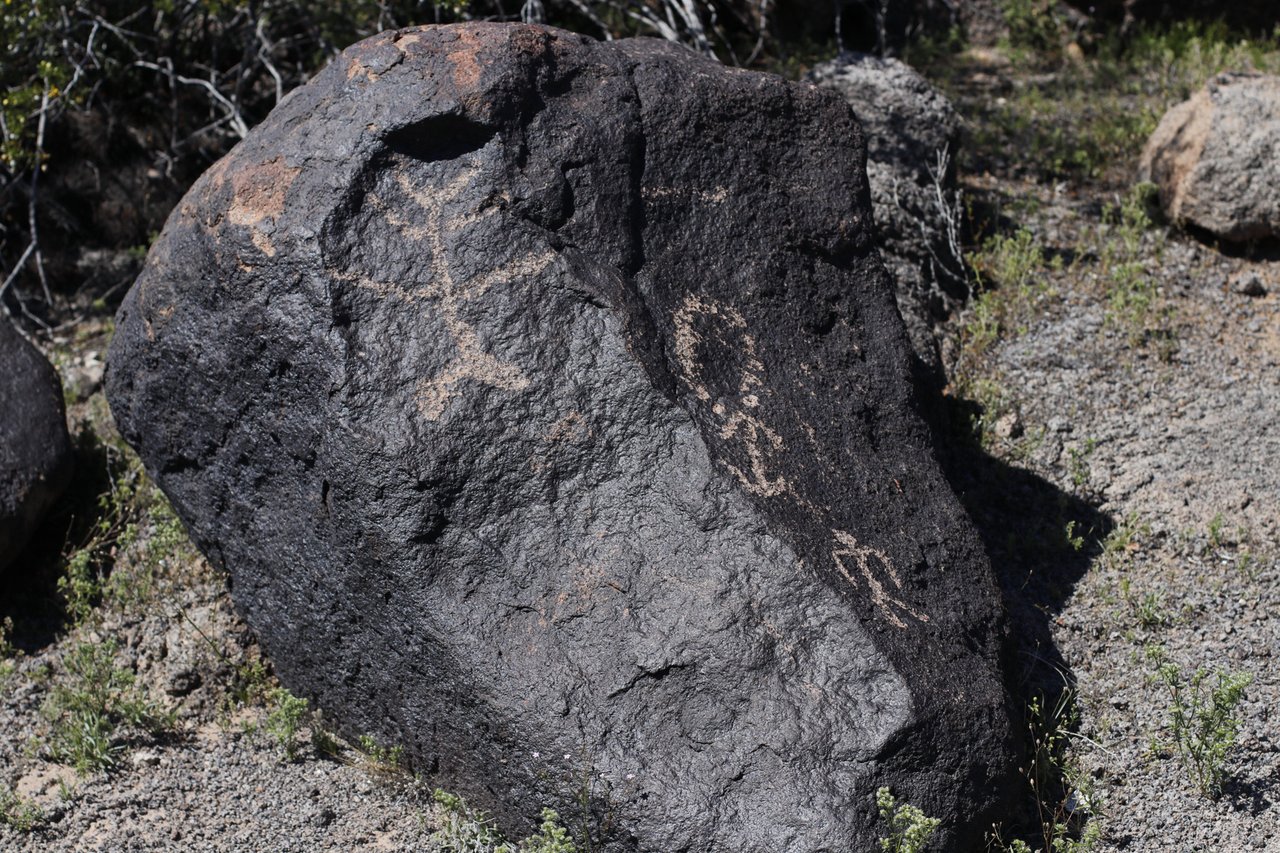 The Hohokam people once lived and farmed here. The Hohokam are believed to have been the creators of these petroglyphs.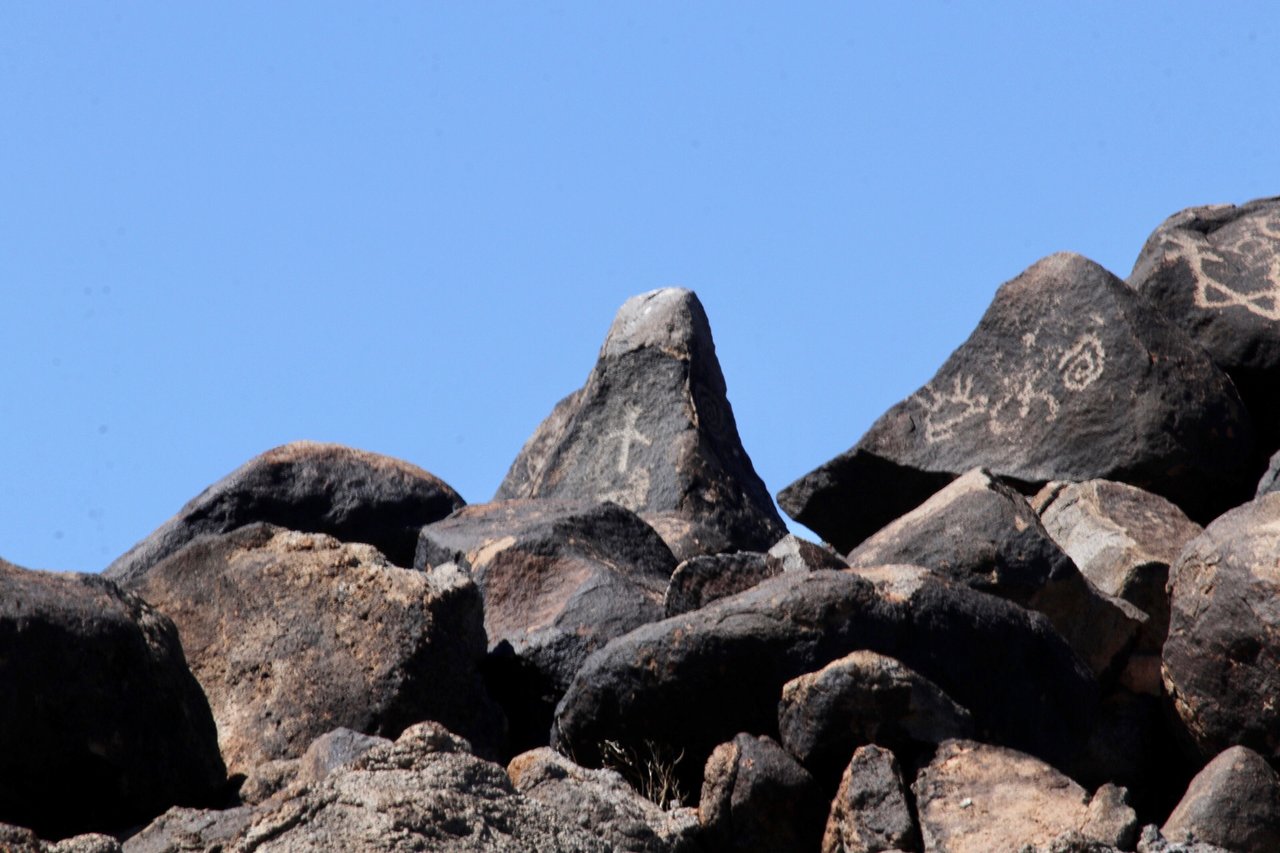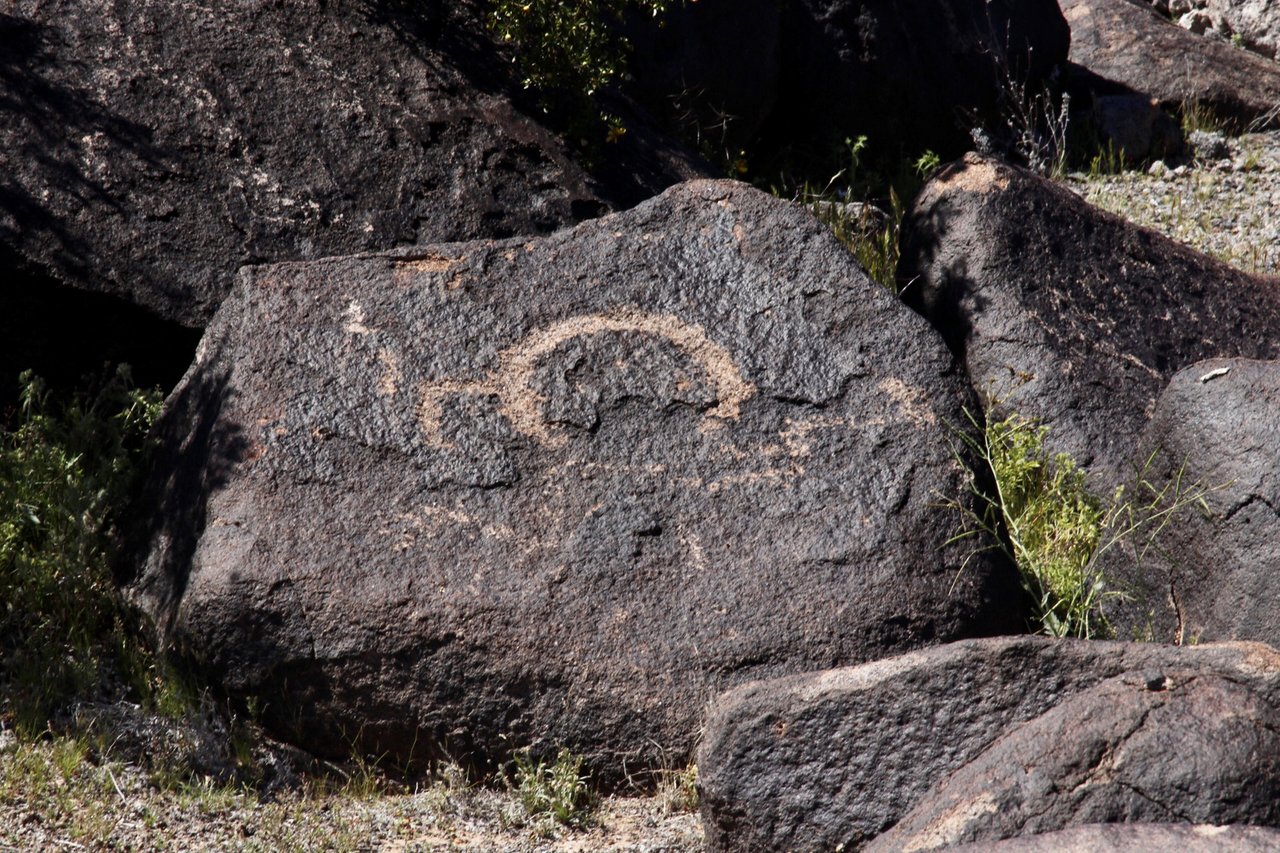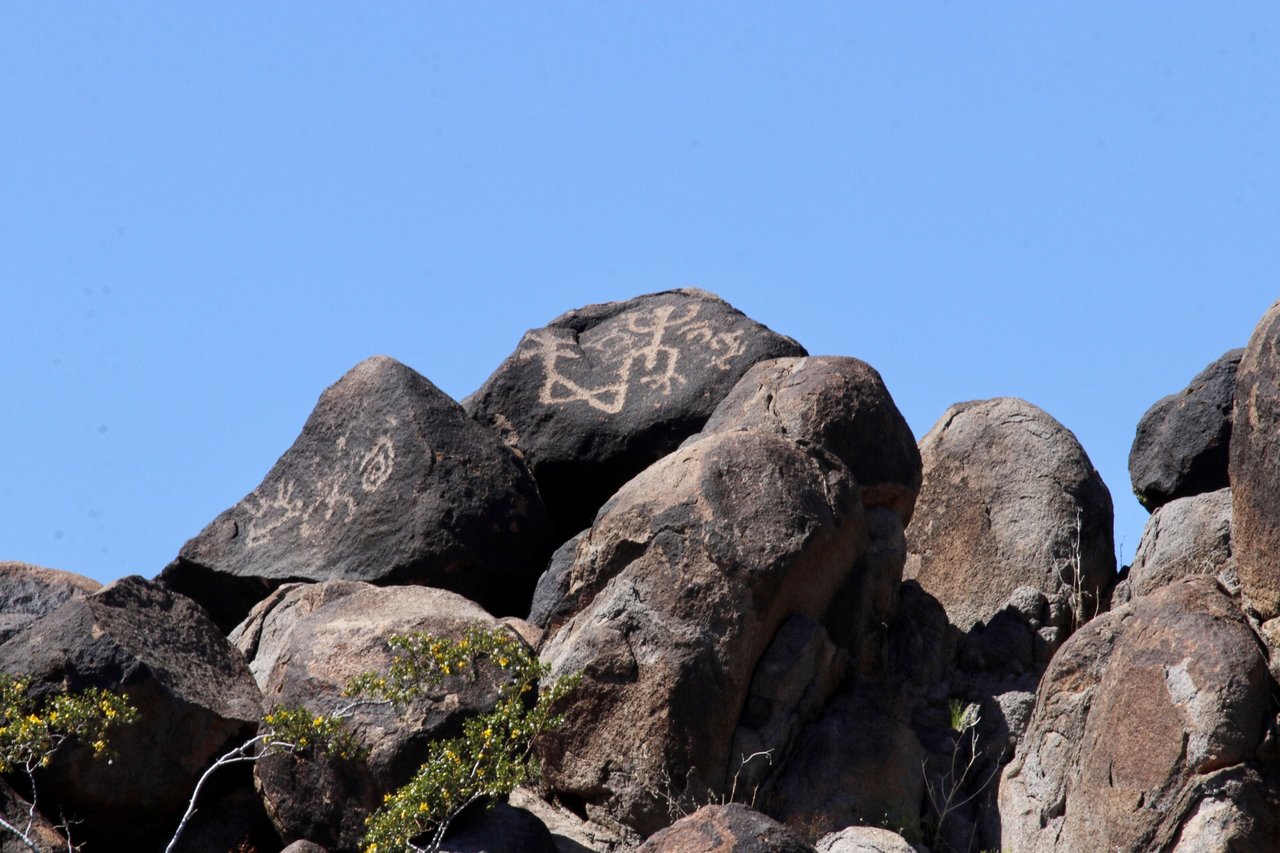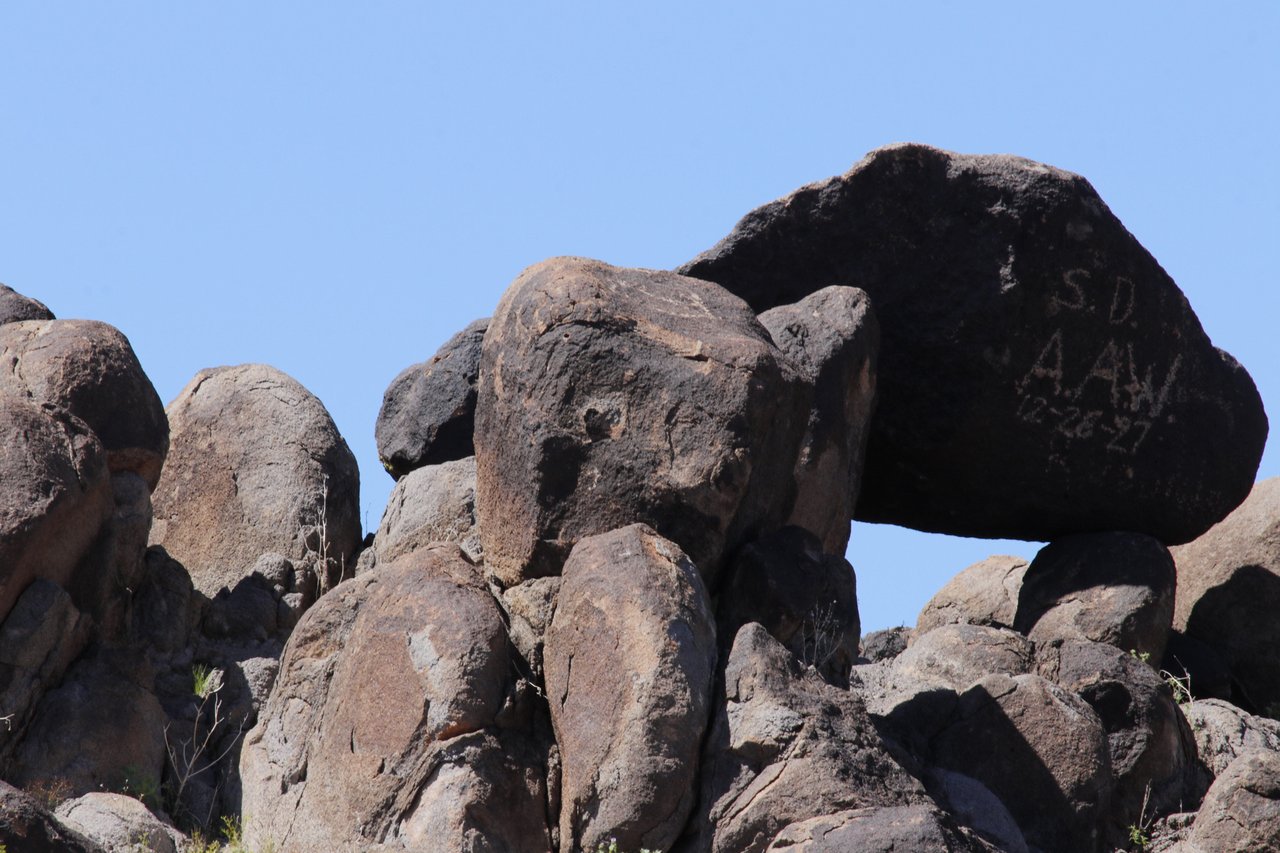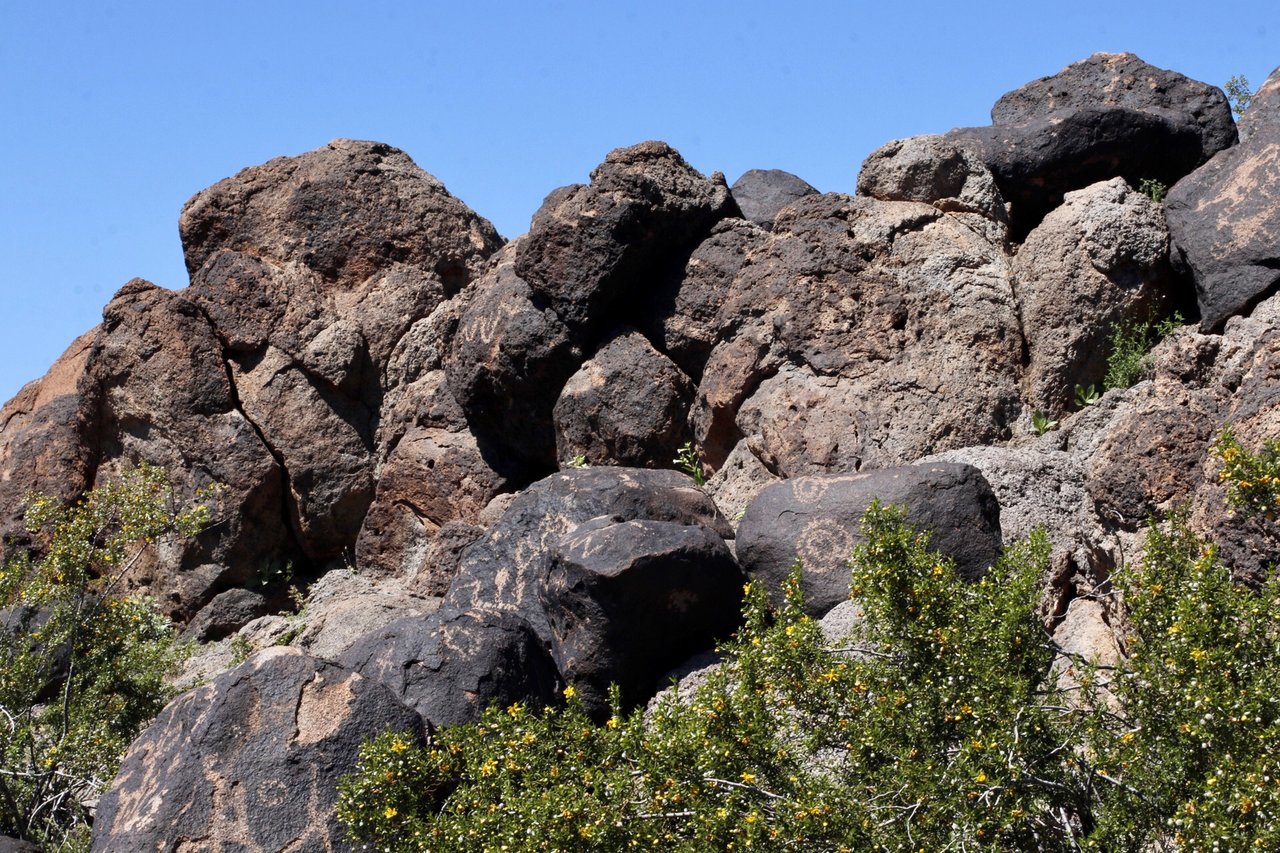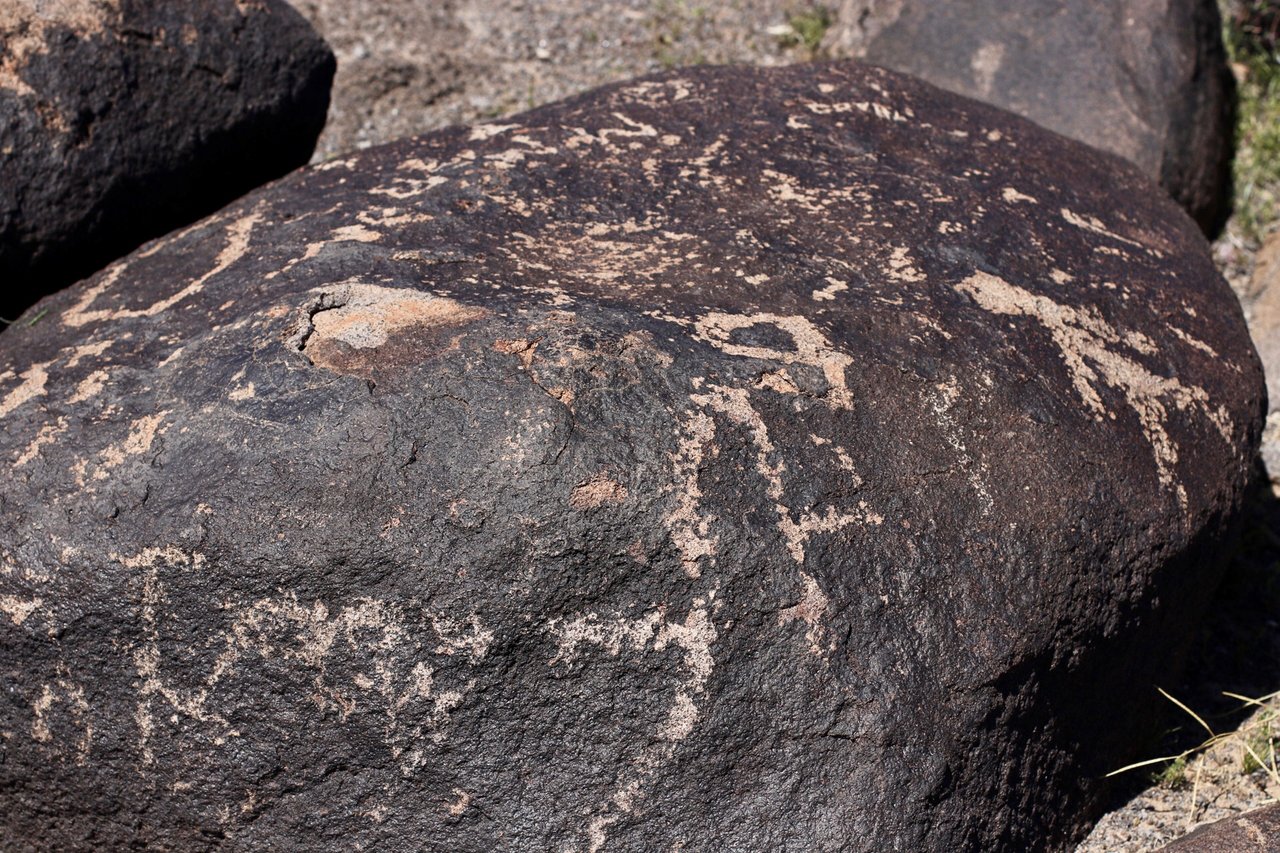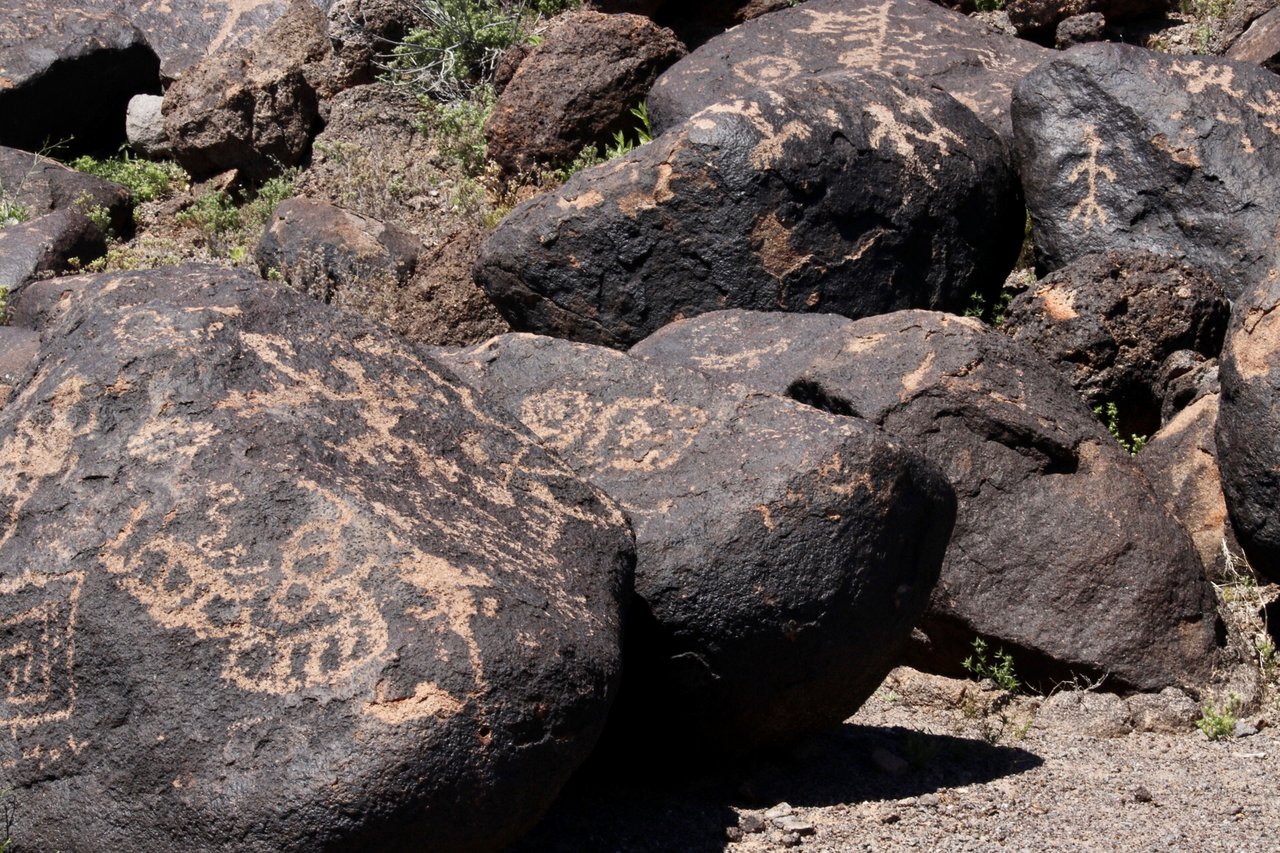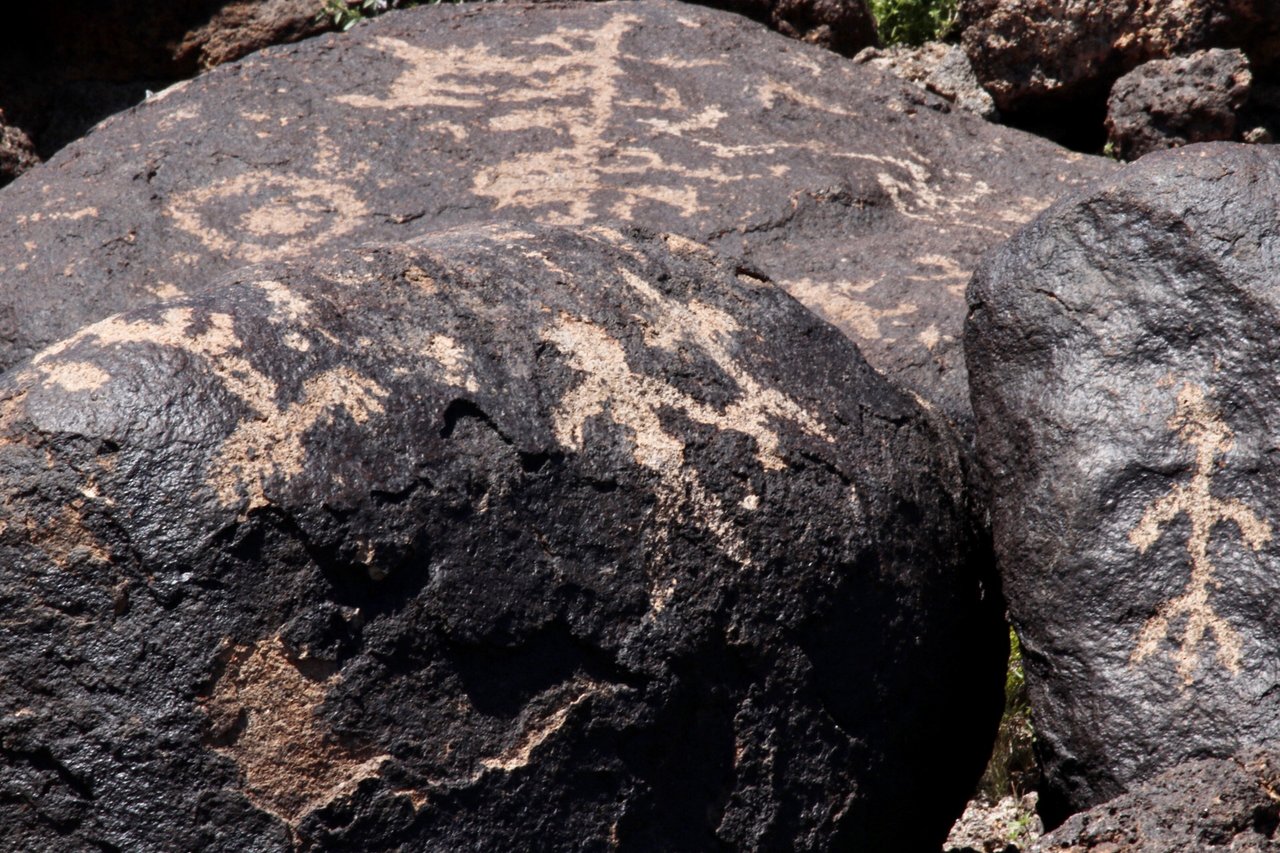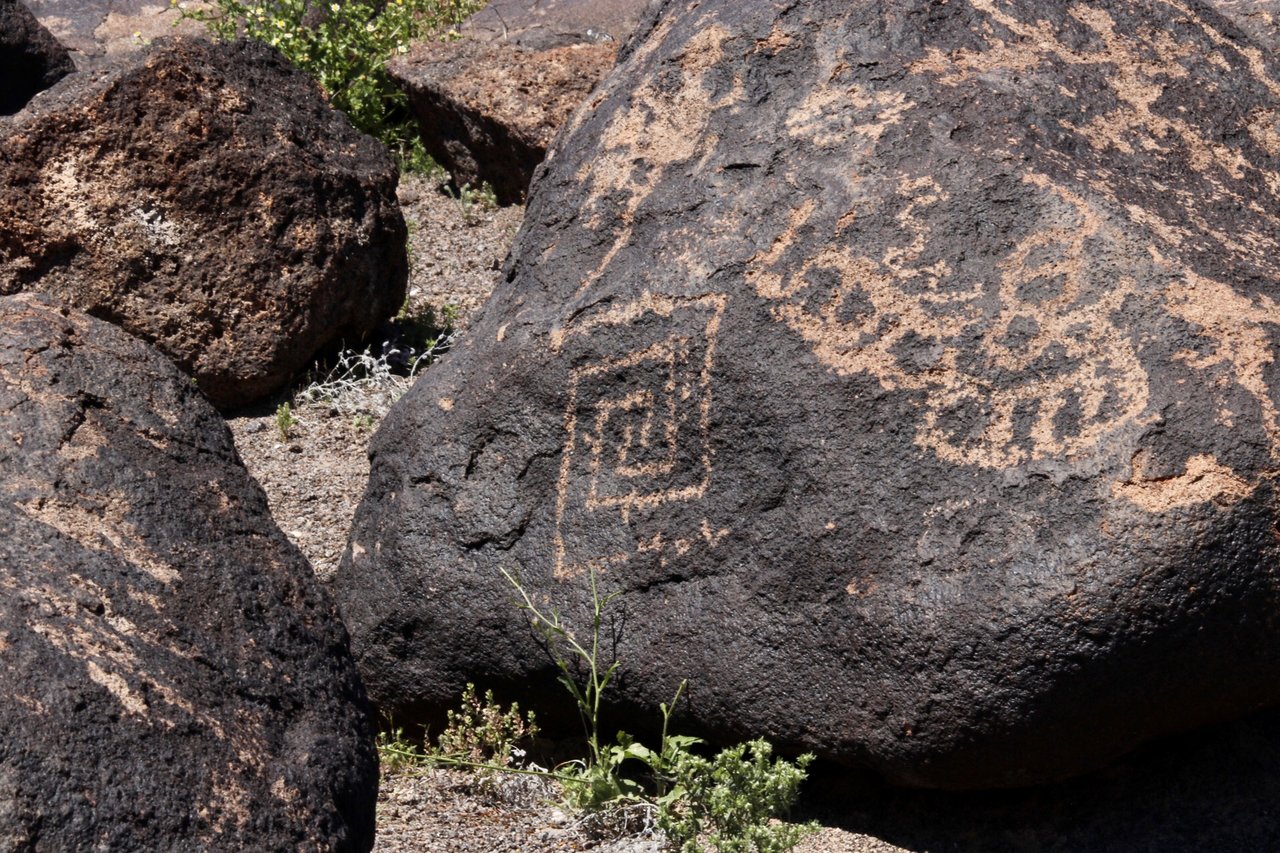 Hohokam (/hoʊhoʊˈkɑːm/) was a society located in the North American Southwest, in the areas now part of Arizona and Sonora, Mexico. Most archaeologists agree that the Hohokam culture existed between 300 and 1500 AD, although cultural precursors may have been in the area as early as 300 BC.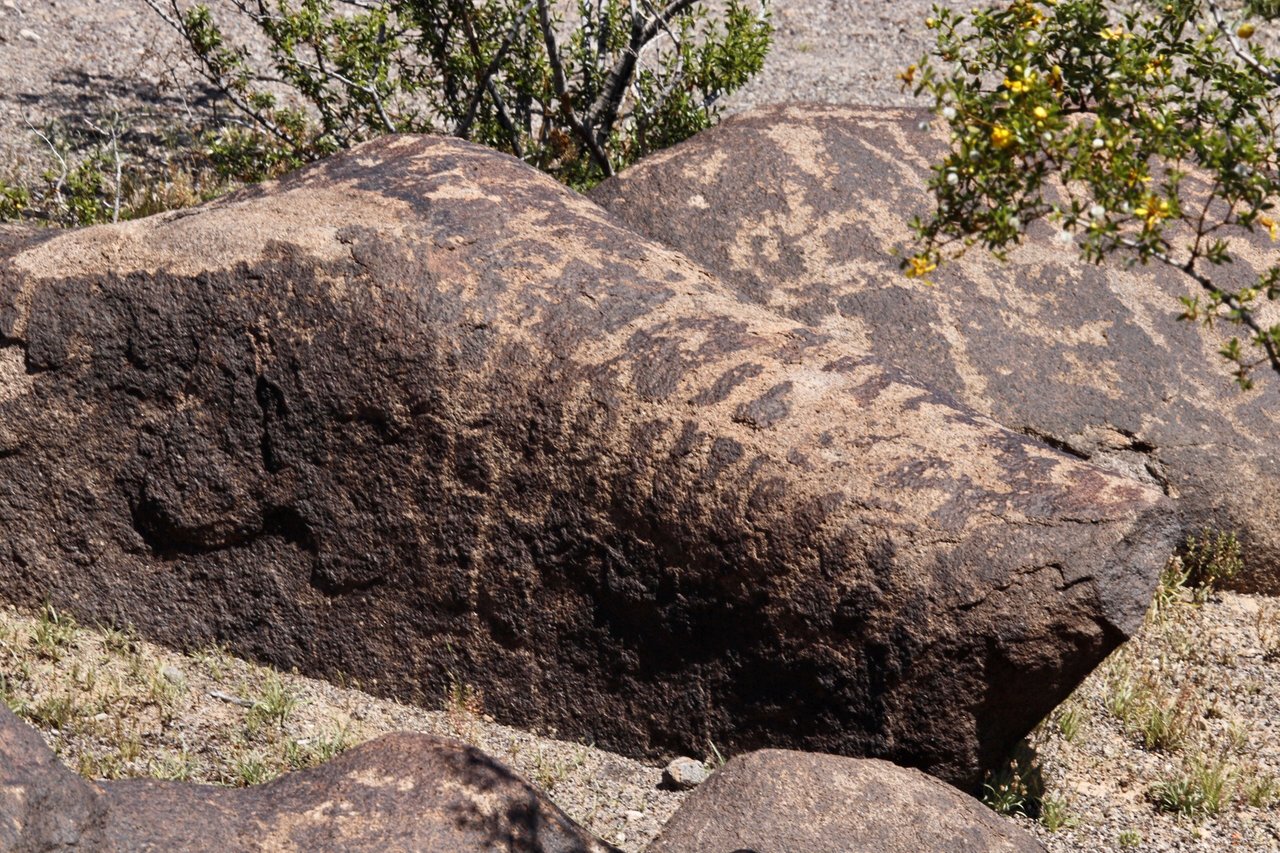 According to the National Park Service website, the word Hohokam is borrowed from the O'odham language, and used by archaeologists to identify a group of people who lived in the Sonoran Desert.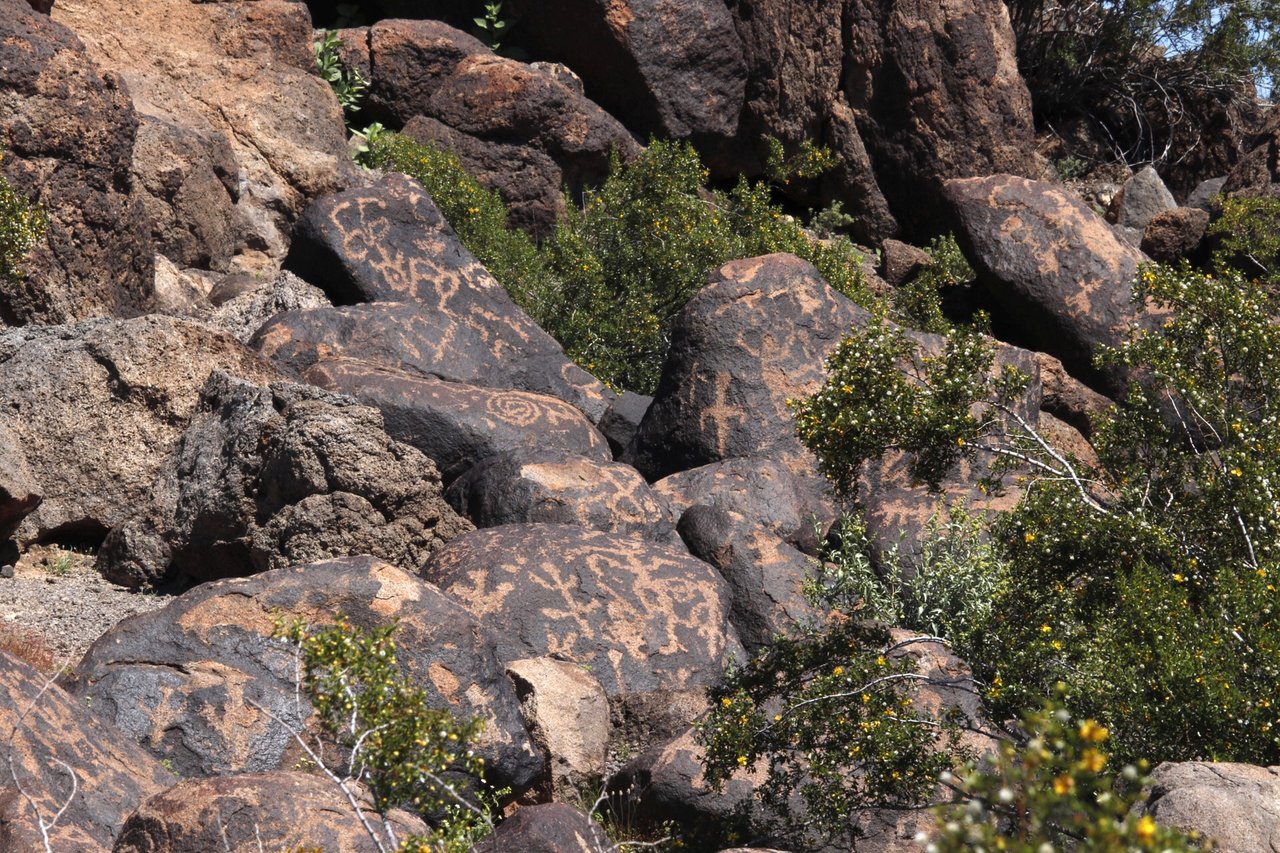 Today in Phoenix, Arizona, the Hohokam are known for their large-scale irrigation networks.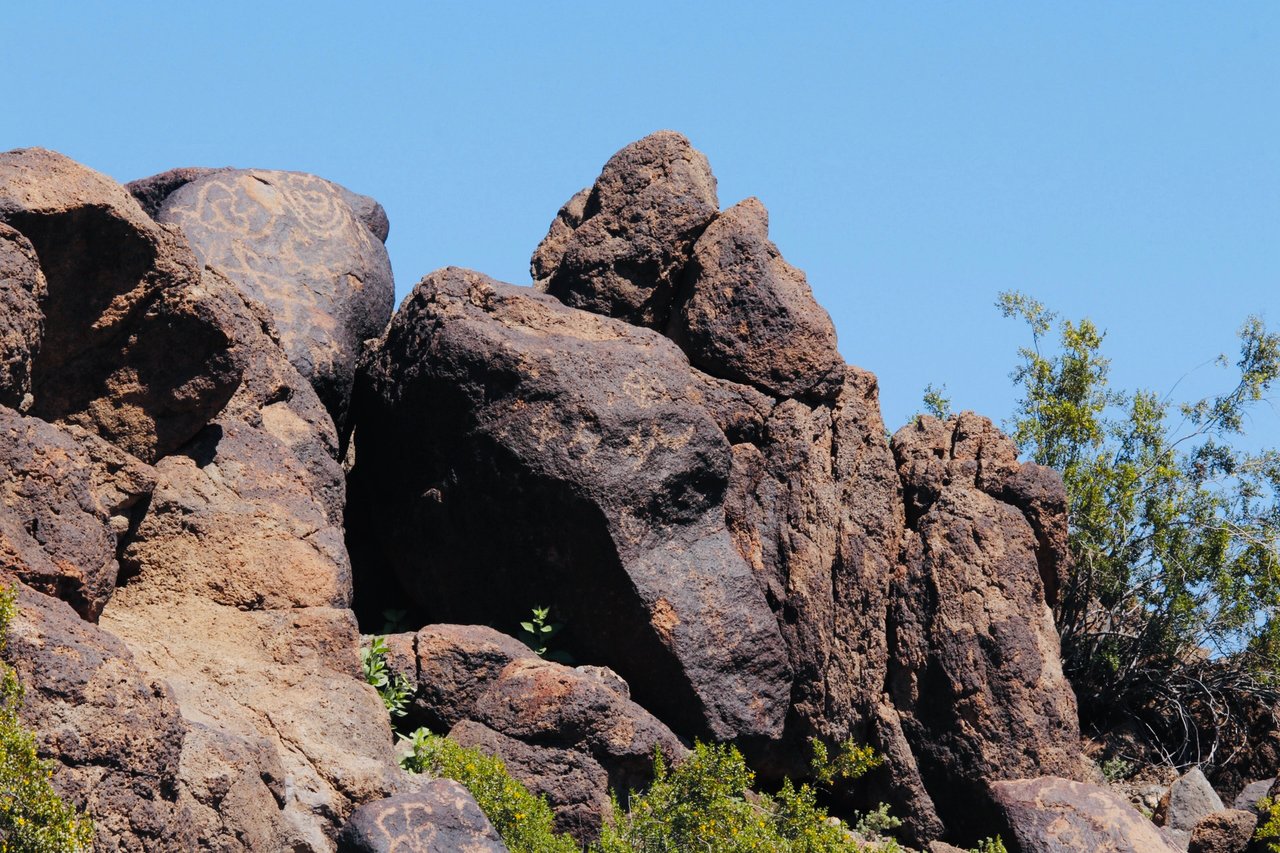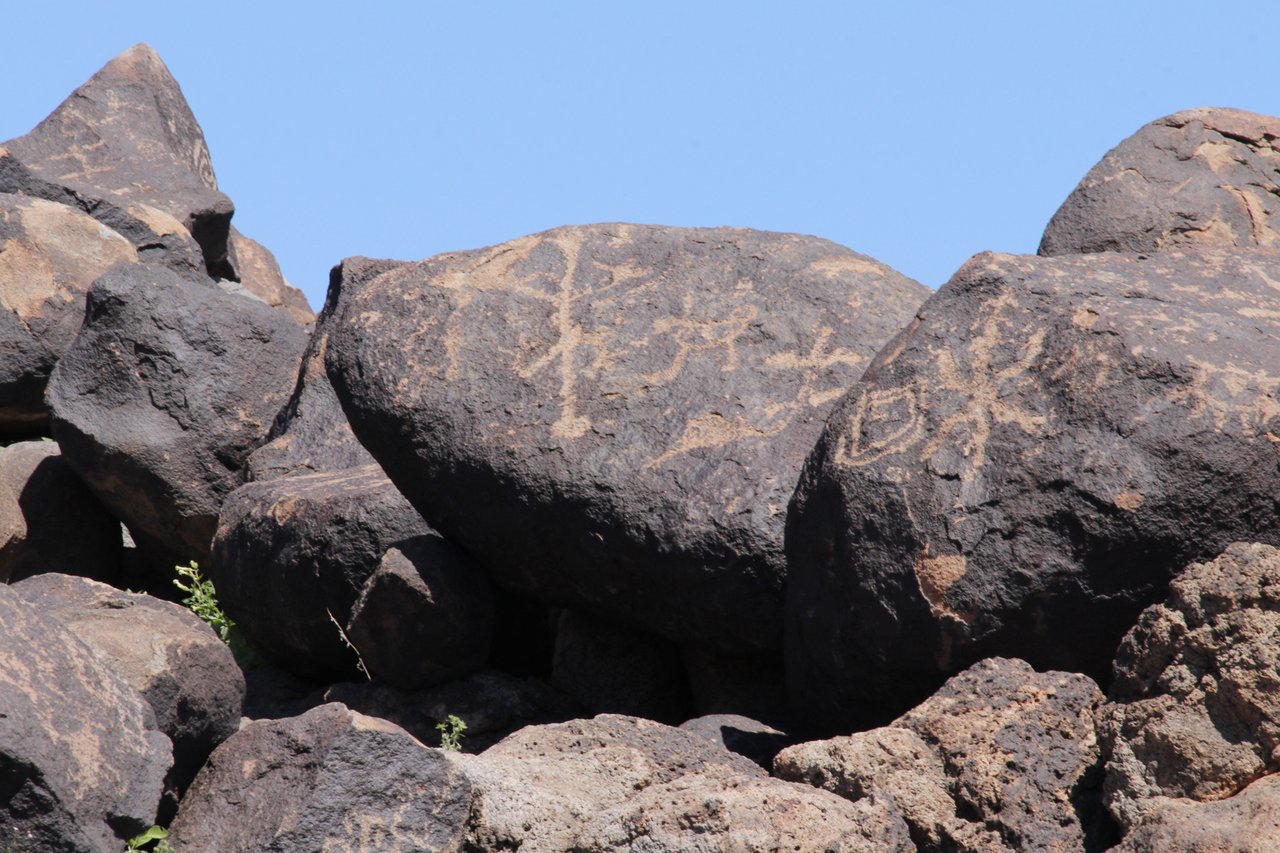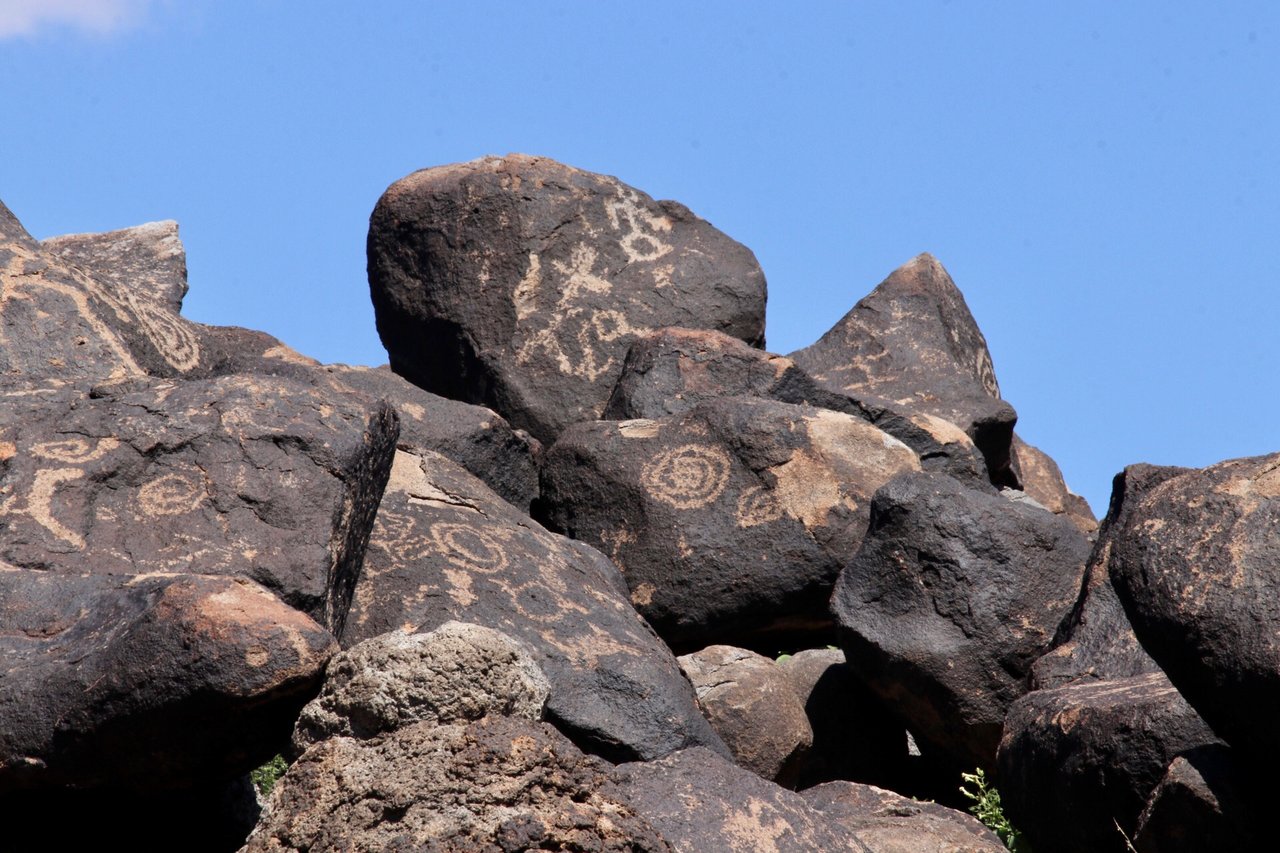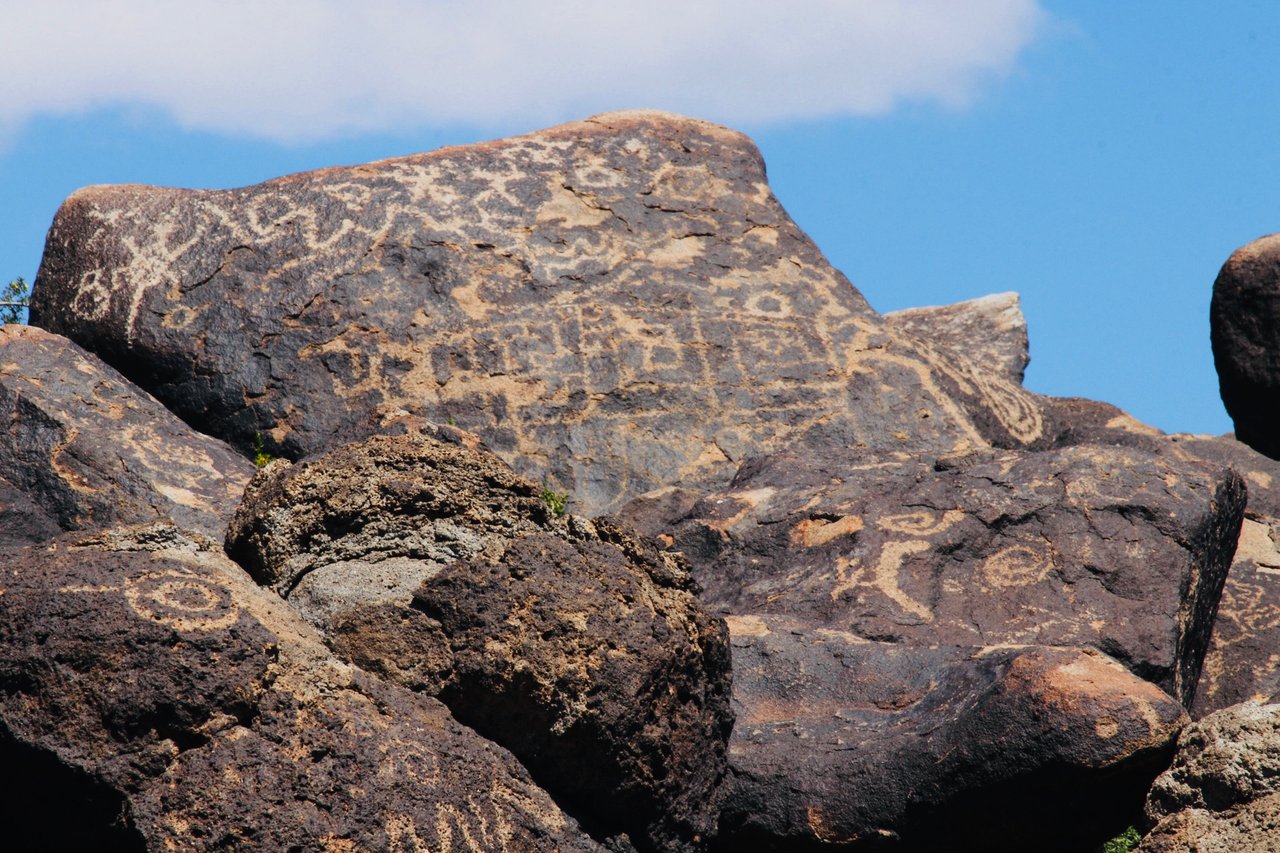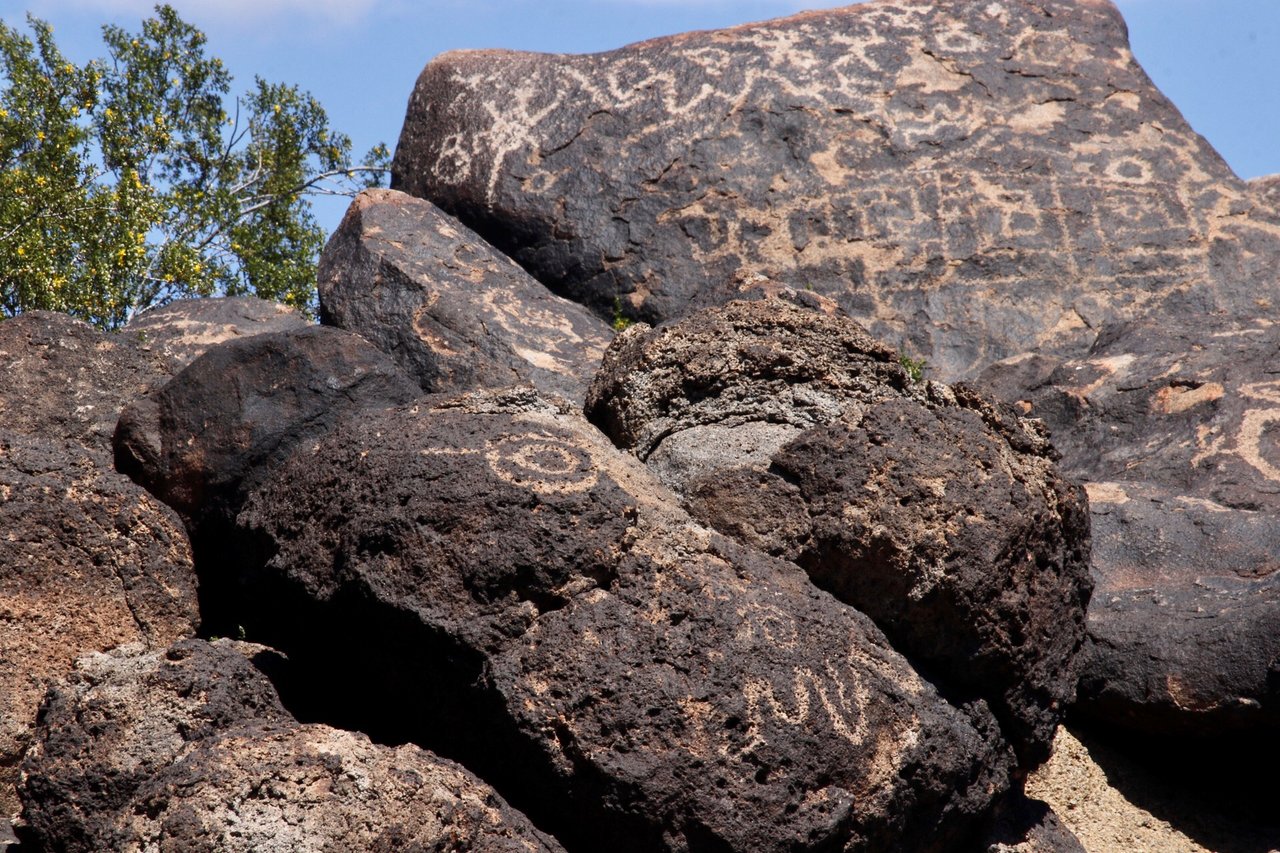 There are signs sprinkled along the trail to guide you and provide you with valuable information. Here are some of the most important ones I found: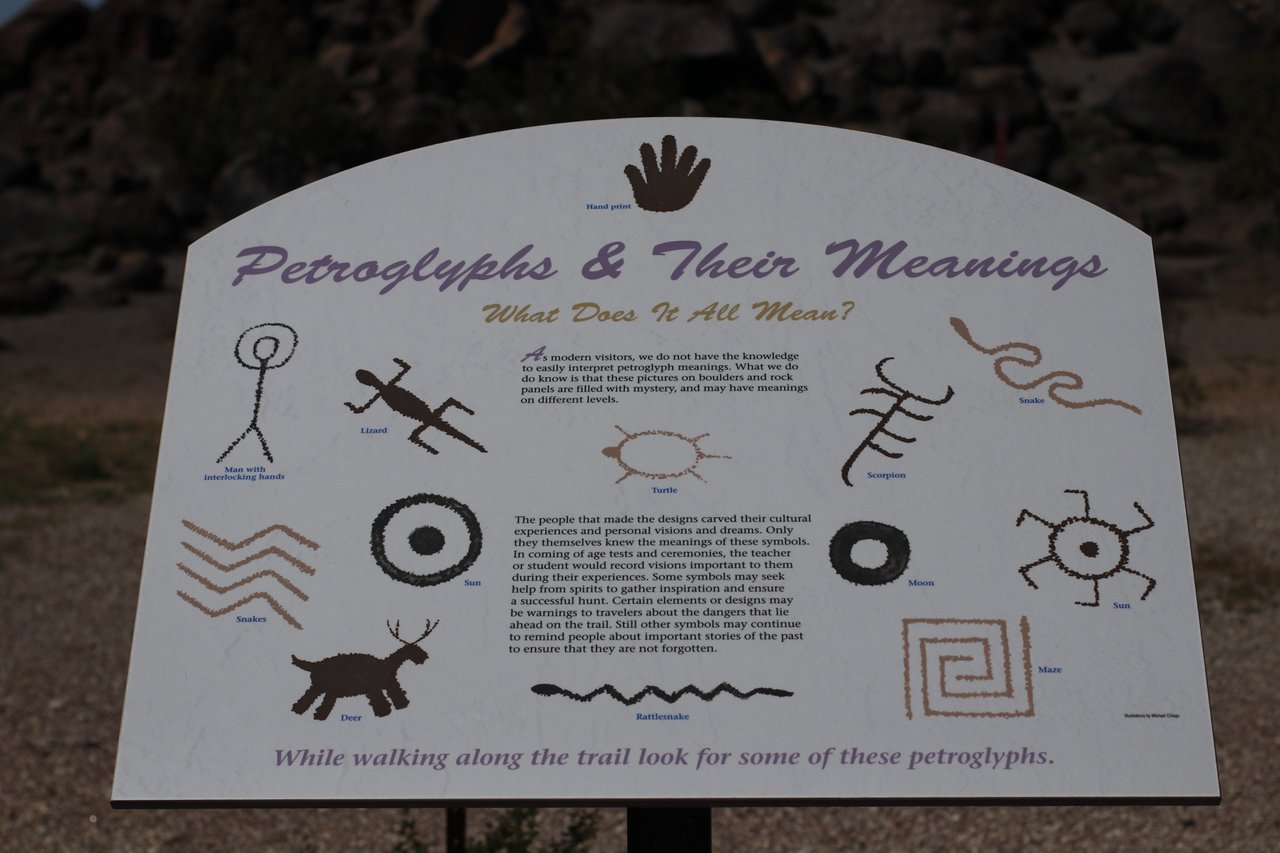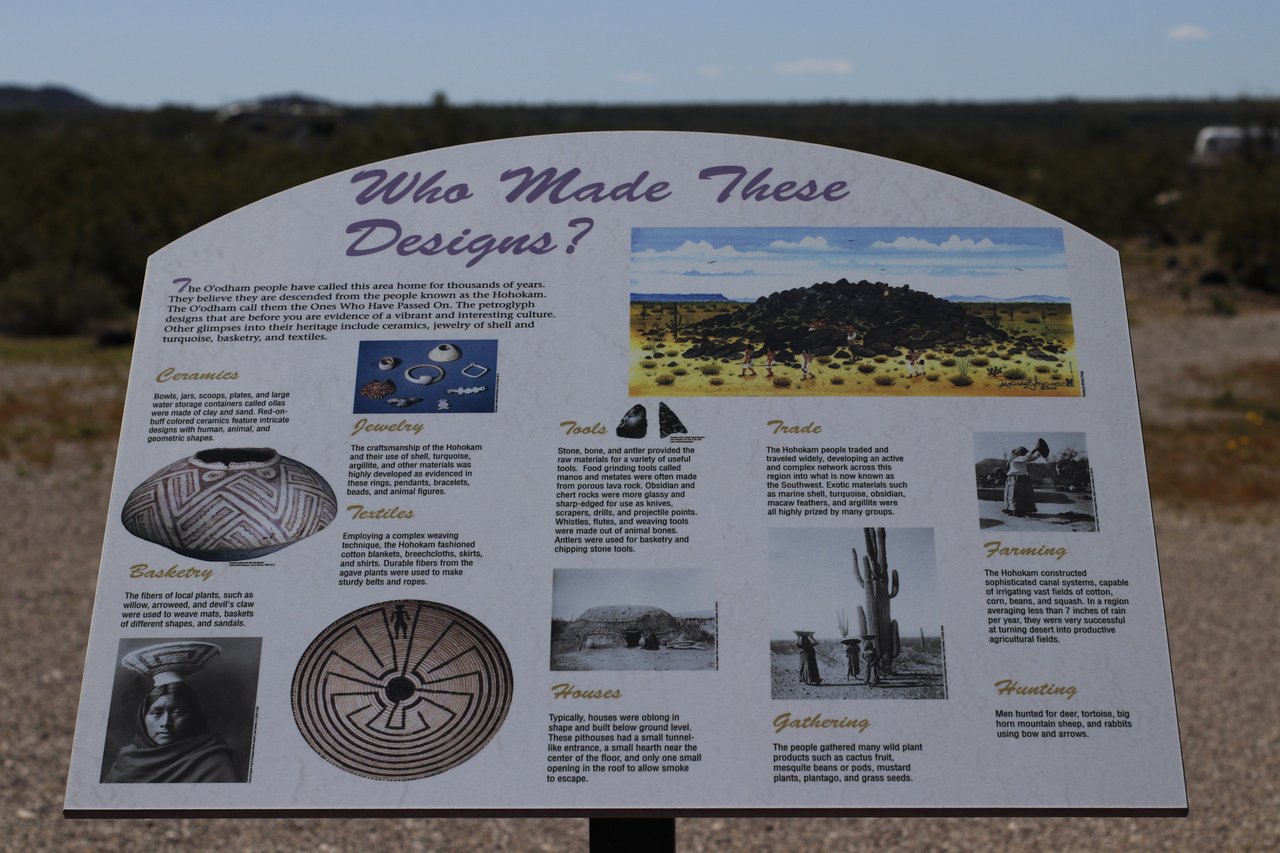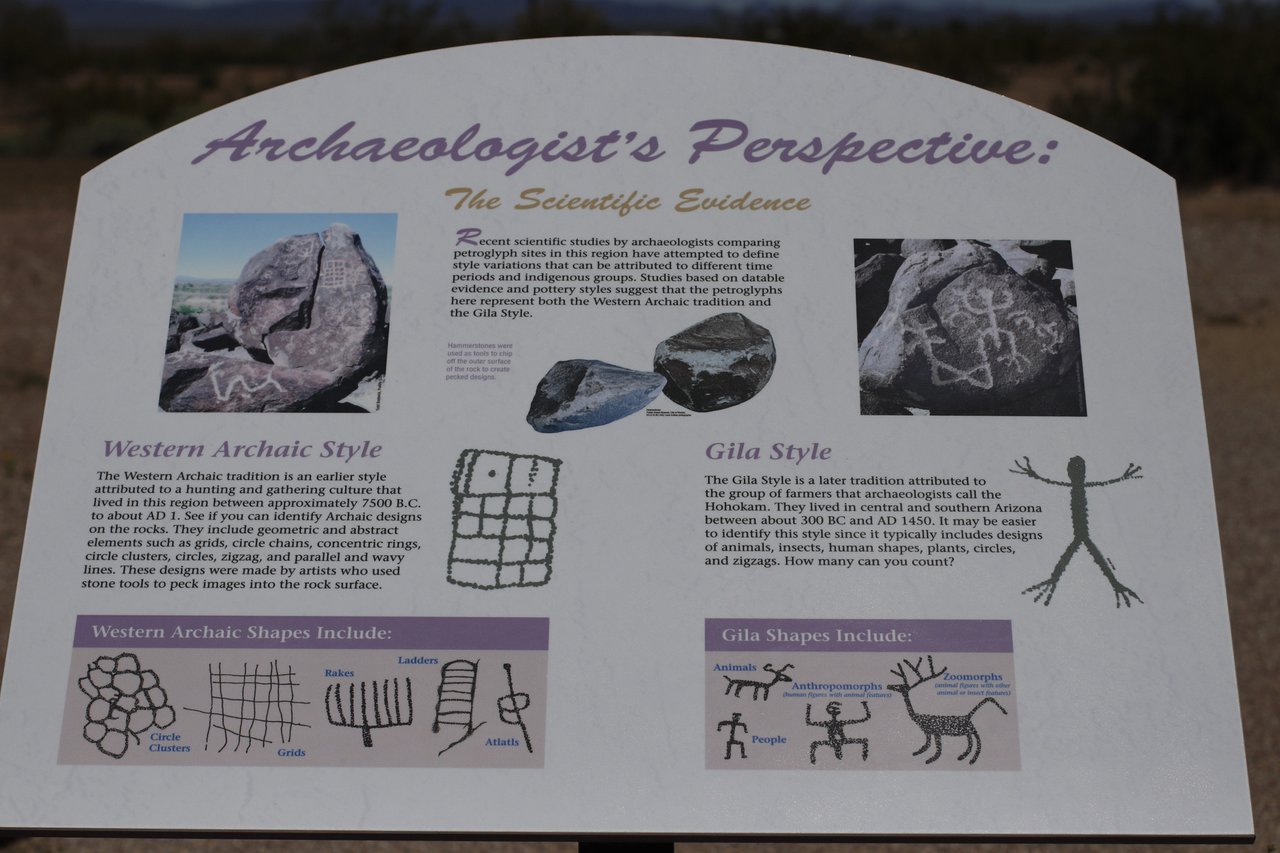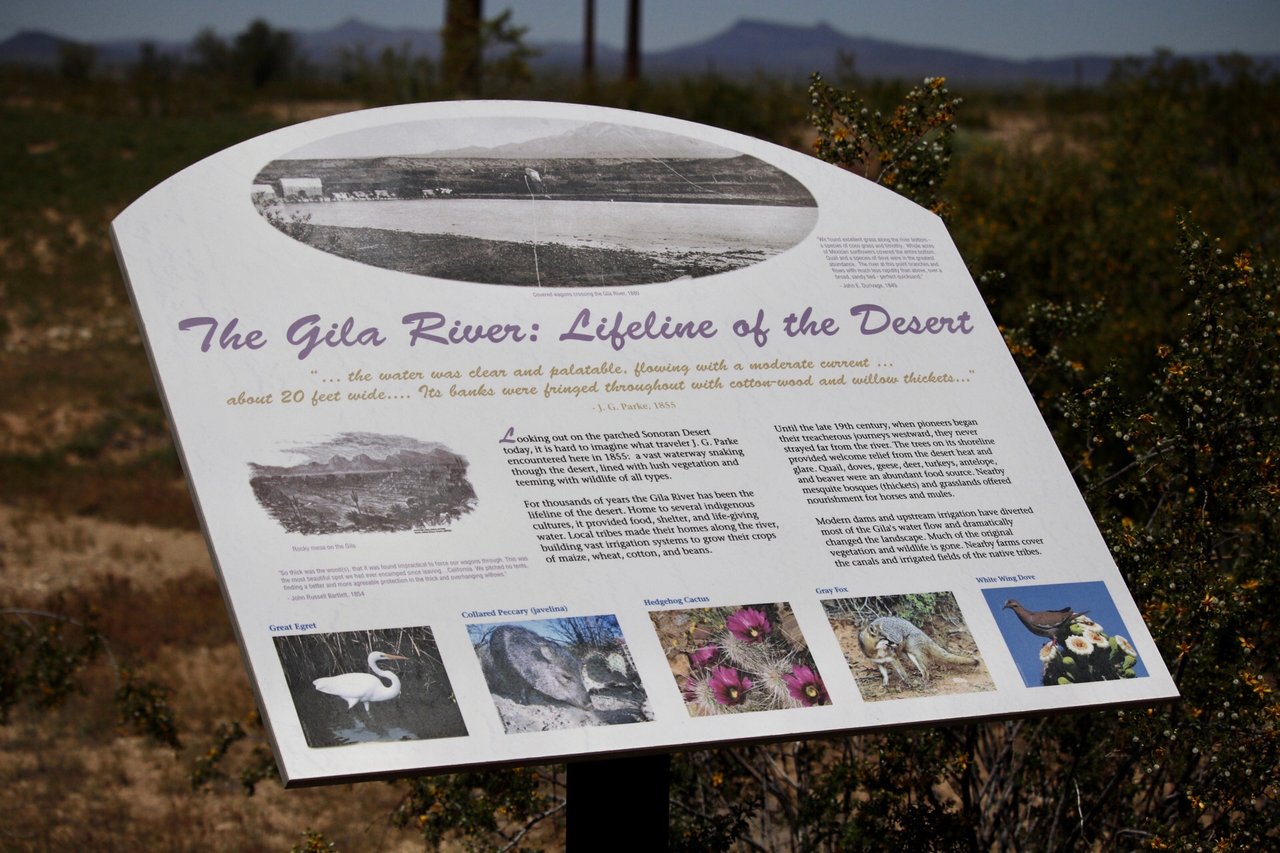 Painted Rock Petroglyph Site
Getting there: The site is about 90 miles southwest of Phoenix. From Gila Bend, drive about 12.5 miles west on Interstate 8 to Painted Rock Dam Road (Exit 102). Go north on Painted Dam Road for 10.7 miles to Rocky Point Road. Turn left (west) and go 0.6 mile on the unpaved road to the site.
Information Sources:
https://www.archaeologysouthwest.org/projects/gila-bend/
https://hikearizona.com/traildex.php?SHOW=YES&ID=18&SUB_ID=0&STx=3