Beatrix Potter (Helen Beatrix Potter, 28 July 1866, Kensington, London – 22 December 1943 Near Sawrey, Cumbria) was an English children's writer and illustrator.
Beatrix Potter did not just write fairytales for children but also made illustrations by herself. She drew animals and wrote magical stories about them which have been popular all over the world for more than half a century already.
Image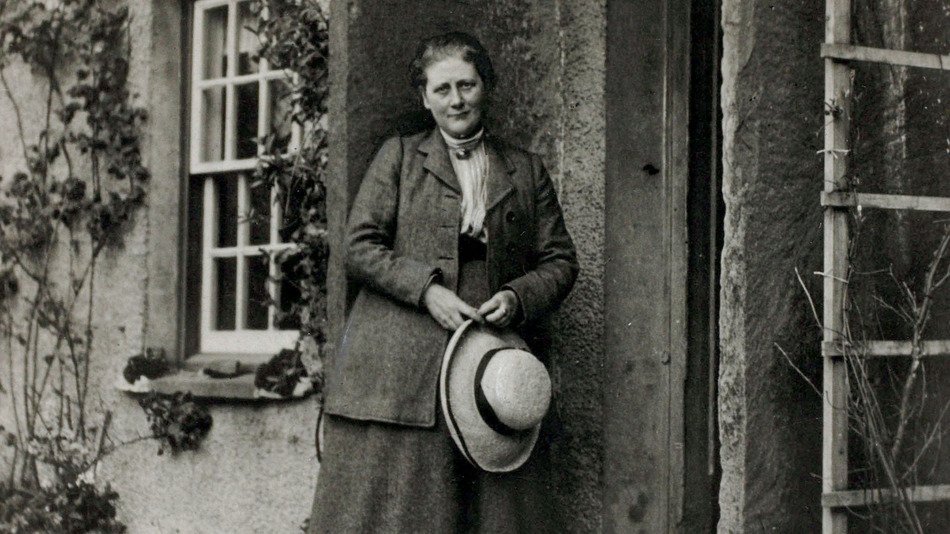 Beatrix Potter was born in a rich family on the 28th of July 1866 in London. In a huge house the daily life was like clockwork. The girl rarely overstepped the doorstep of the children's room that was on the upper floor, and saw her nanny Mrs. McKenzie more often than parents. When the weather was good, Mrs. McKenzie and her pupil went for a walk. Beatrix neither went to school nor socialized with her age-mates. That is why being self-contained and lonely the girl started drawing. The first Beatrix's works were sketches of animals, flowers and plants. Parents encouraged her passion to the art and sometimes her father even took the daughter with him to different museums and art galleries.
Image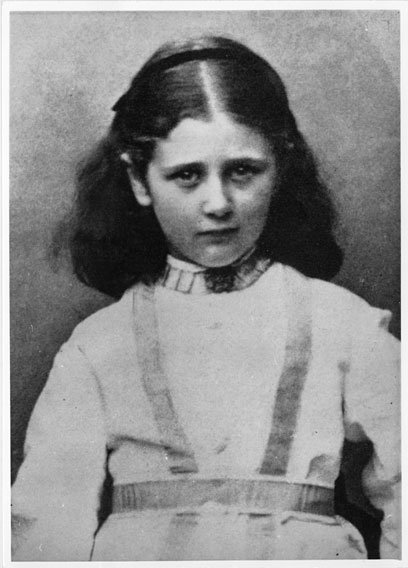 The girl was 6 years old when governess and a little brother Bertram, who she got on well with later, appeared in her life. In children's school room there were mice, rabbits, frogs, lizards, snakes and even snails. Beatrix kept watching over them and drew improving her skills every time. The family often moved to Scotland in a rented country house for summer time. All the pets travelled in boxes with Beatrix and Bertram together as well. During all summer the children wandered around the area and watched the insects, birds and plants. Beatrix took sketches of everything what caught her imagination.
Image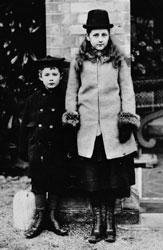 When Bertram was sent to boarding-school, 12 year old girl became lonely again. All her spare time she spent on drawing. In 16 years young artist spent summer time together with her parent in the Lake District instead of Scotland as the house, that was usually rented, turned out to be booked. Beatrix fell in love with Scotland from the first sight. Since that time the dream to settle down here some time in future caught her heart.
Image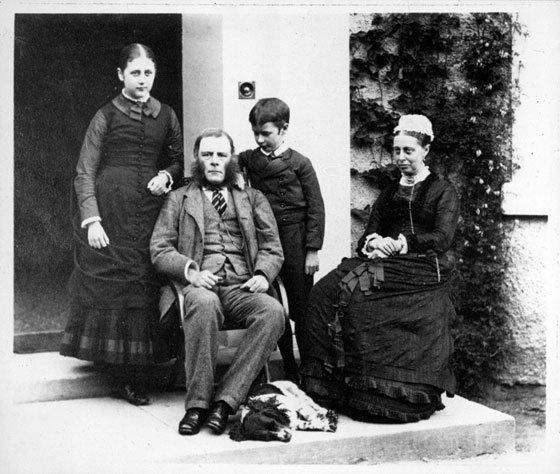 From 15 till 30 years the girl kept a diary using an encrypted letter of her own invention which was a simple letter for letter substitution. Being an old madam Beatrix Potter hardly could read her secret notes. In 1958 Leslie Linder, a collector of antique, broke Beatrix's code. In her diary Mrs. Potter openly expressed her thoughts and wrote when she was a teenager: "I must draw though it looks pretty bad… But sooner or later I will create something great". And she created a masterpiece.
Image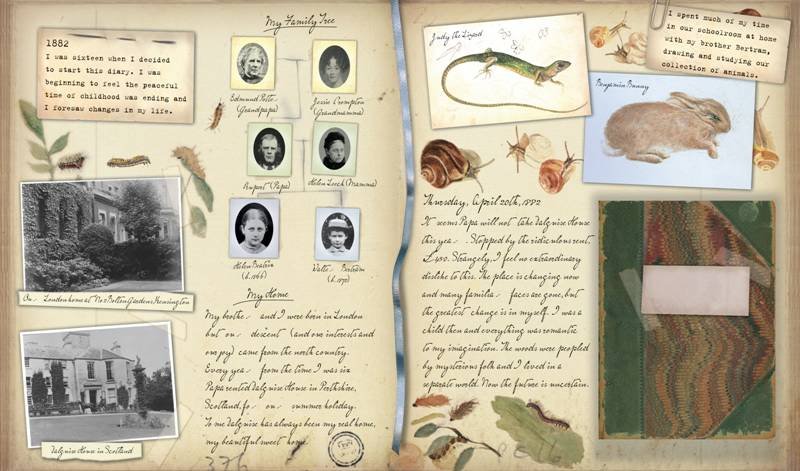 Christmas cards and scientific work
Image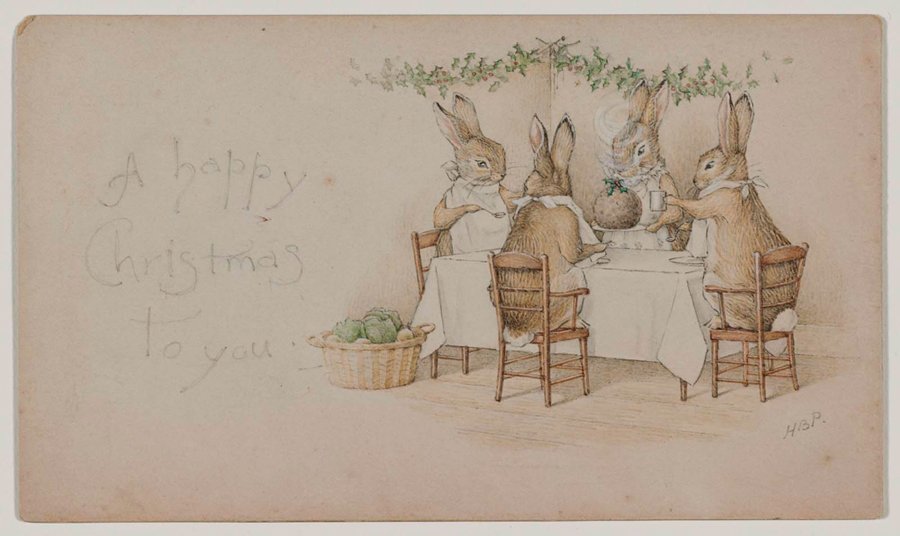 In winter of 1980s Beatrix draw cards with an illustration of her favorite home rabbit Benjamin Jumper that she wanted to present her friends with on Christmas, but by the practical advice of her uncle she sent them to the publishing house "Hildesheimer & Faulkner" dealing with the production of greeting cards. In return Mrs. Potter got check and an order for a new delivery of illustrations and it was the first time when she felt freedom and independence from her parents. As a sitter she used the same rabbit for drawing new works. Some of her works of art were illustrated on a Christmas poetic booklet "A Happy Pair" by the publishing house "Hildesheimer & Faulkner". In such a way Beatrix became an illustrator and during the 90s she sold her drawings for greeting cards and booklets. In her free time she drew favorite children fairytales for her own pleasure and presented relatives and friends with some works of art.
Image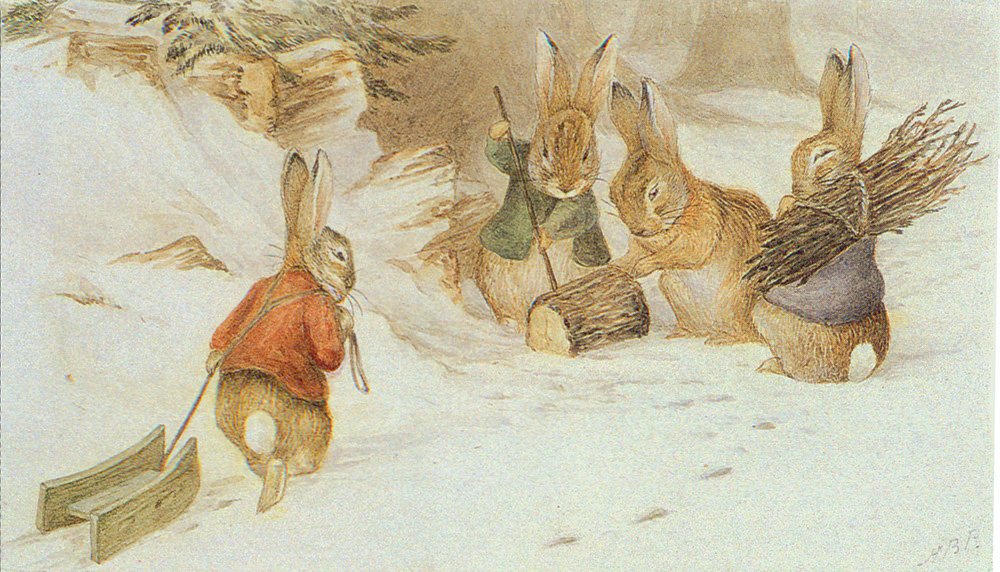 At the same time besides the career of an illustrator Beatrix was carried away by natural science. She wandered around museums, painted, looking through a microscope and seriously got interested in studying mushrooms and lichens. Thanks to the support and advice of Charles McIntosh, who she got acquainted with in 1892, Beatrix drew hundreds of fungus paintings. Nowadays this collection of works of art is kept in one of the English libraries and in a British museum as well. After Beatrix's death 6 of those paintings were used for illustrating some parts of a scientific work about mushrooms. Beatrix wrote a scientific work about sprouting spores and spoke in a public in 1897, but male scientists did not hold in respect to the work of the women, scientific fan, and, in the end, Beatrix forgot about science forever devoting whole life to painting.
Image

In 1893 rabbit-sitter Benjamin died, and Beatrix bought a new pet and gave it a nickname Peter. Soon it inspired her to writing a fairy tale story about Peter Rabbit, and once it had been illustrated Beatrix sent the painting to the sun of a former governess Annie Moore. In 7 years Mrs. Potter returned her letter and wrote the first book "The Tale of Peter Rabbit".
First Fairytales
The publishing of a first book turned out to be not so easy. After several refusals in 1901 Beatrix published the fairy tale at her own expense for family and friends. So, the world saw a small book with black and white illustrations. Soon the book was notices by a publishing house that decided to issue it. Frederick Warne became the editor for Mrs. Potter, and in October of 1902 the fairy tale was published but this time with colored illustrations. The first 8 thousand copies were sold in a moment, and by the end of the year the circulation reached 20 thousand copies. In 1903 Beatrix sewed the toy Rabbit Peter, and soon mass production of soft toys was launched under the licence of the publishing houses "Frederick Warne & Co", later mosaic, board game based on the fairy tale and figurines were branch out into production.
Image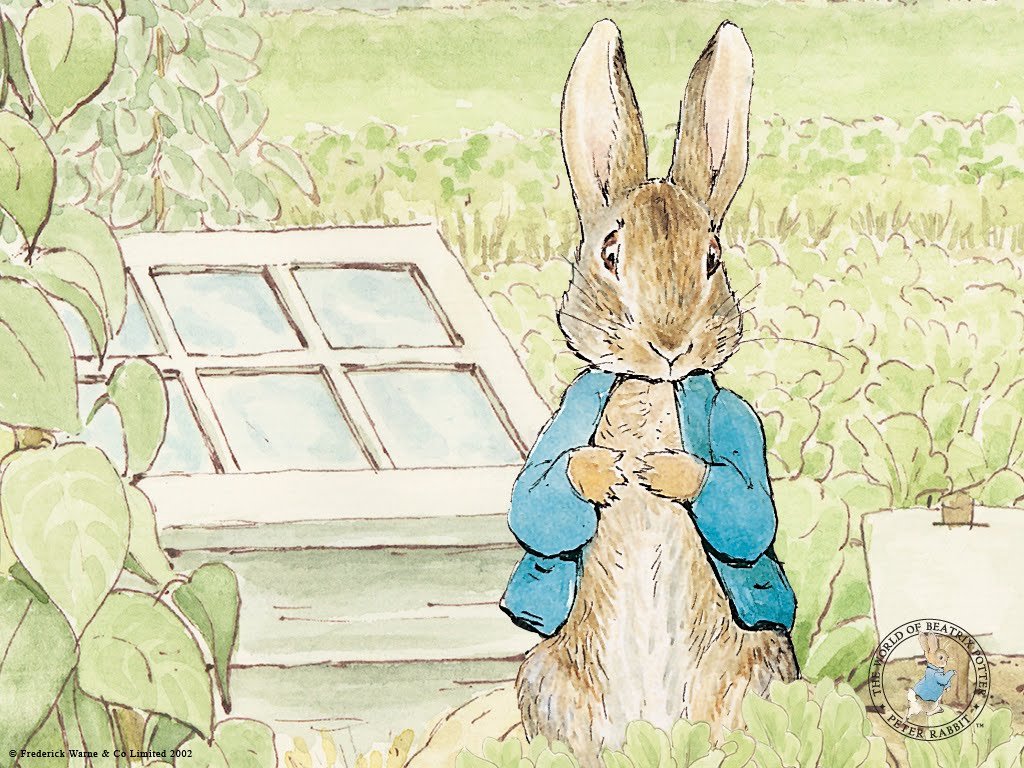 In the same 1903 a new book "The Tailor of Gloucester" written by Mrs. Potter was published. The story was put on paper two years before publication as a Christmas present for her friend's daughter but it had run Beatrix's mind since May 1894. At that time she stayed at her cousin's place living in 5 miles from Gloucester, and the cousin told her a funny story about local tailor John Pritchard. Once on Saturday he closed his shop leaving cutting parts of a waistcoat on the table. On Monday having come back to the shop he was surprised to see the waistcoat almost ready apart from one loop to which a tiny note was pinned: "Not enough twist". Probably, it was the moment when Beatrix decided to turn an amusing incident into a fairy tale and that is why next day she went to Gloucester together with her cousin, visited the studio and made sketches of nearby houses. In 1978 the tailor's shop turned into a house-museum and a shop "The Tailor of Gloucester" due to the publishing house "Frederick Warne & Co" that bought out the place and recreated the interior of the studio according to the fairy tale illustrations. In 2006 volunteers raised funds for the purchase of the entire building. Now it was possible to buy various souvenirs, books, stationery and other goods related to the work of the British storyteller in a museum-shop, besides anyone could look at the machine for free in which clever toy mice are working on a waistcoat helping the sick tailor to finish his coat for the mayor.
Image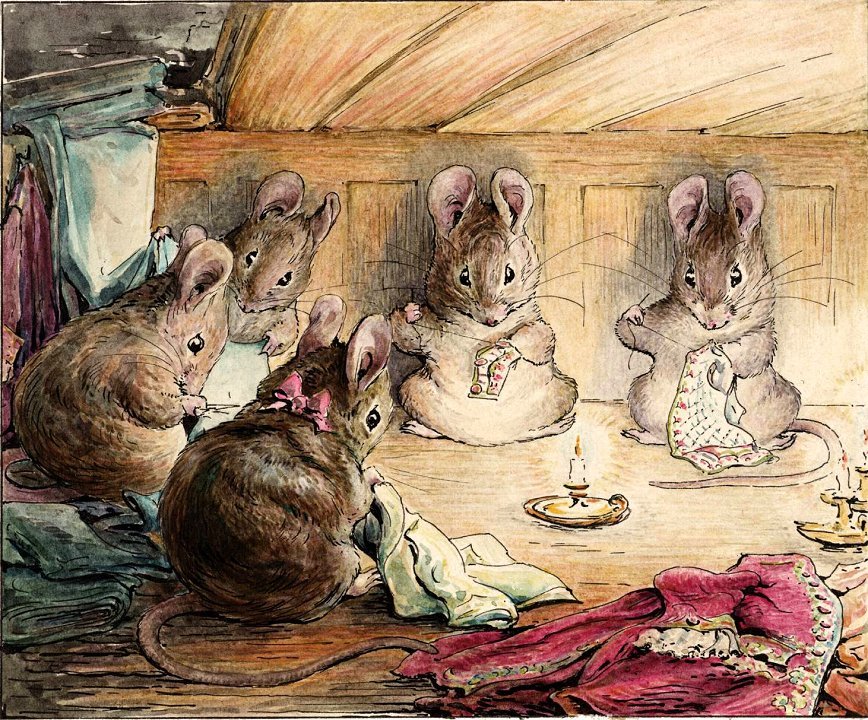 Unusual offer
Norman Warn and Beatrix Potter spent much time together because of joint cooperation, though under the close attention of the young miss's companion. Norman even introduced his mother and an unmarried sister to Beatrix.
Image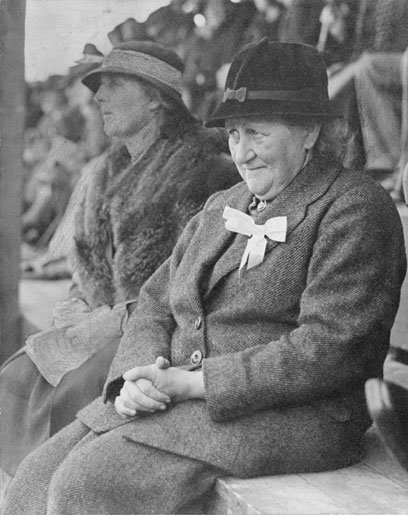 Beatrix spent summer with her parents in Wales when in July 1905 Mr. Warn asked her to marry in a sent letter. The parents did not approve of the marriage of their daughter with the "huckster" But Beatrix, in defiance of parents' will, said "yes" to Norman and lovebirds exchanged rings by post. However, soon after the engagement ring an ominous telegram came that informed about Norman's illness. Mrs. Potter hurried up to London, but unfortunately she was late… On the 25th of August Mr. Warn died from leukemia. Beatrix continued wearing the ring that was presented by sweetheart and was sad with his death. But she found the way of escaping in art and the Lake District. With the proceeds from the books she bought Hill Top Farm and made her old dream come true thanks to assistance of a respected local solicitor William Heelis. Beatrix allowed the former owner of the farm continue ranching and tried to visit her new house as often as it was possible where she learnt foundations of farming life, made sketches of rural life and got inspiration for future fairy tales.
Rural Countryside Daily Life
In 1909 Mrs. Potter bought another local Castle Cottage farm and in 4 years in defiance of her parents' will she got married to a solicitor William Heelis and finally she settled in the rural wilderness where she made home with her husband on the Castle Cottage farm. Beatrix got into farming and actively took part in countryside life. She mowed the hay, fitted up the house and raised sheep of noble breed together with her herdsman and made friends with a local vicar who later became one of the secretary founders of the National Trust which aim was to save beautiful places of Great Britain. Beatrix supported that trust all her life. Wishing to protect the land from modern buildings and save landscape untouched by civilization the British storyteller bought out the ruined farms of neighbors on growing earned income and let former owners continue managing farms.
Image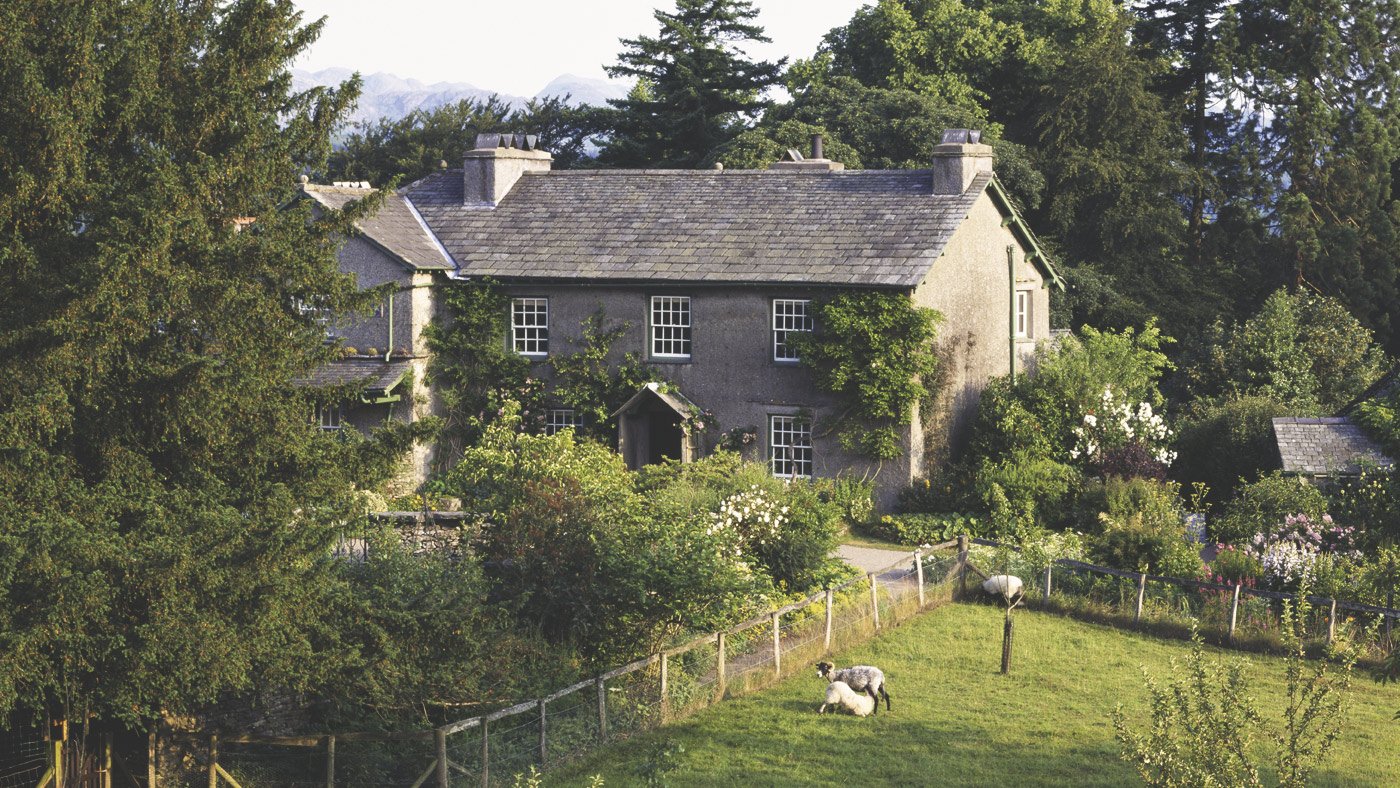 With age storyteller's sight started diminishing and she was drawing less and less day after day. Her last fairy tale was published in 1930. Mrs. Heelis died on the 22nd of December 1943 of complications from pneumonia. All her property - 4,000 acres of land, sixteen farms, cottages and herds of cattle and Herdwick sheep – she left to the National Trust. Mr. Heelis lived not much longer than his wife, just two years more. The copyright to her stories and merchandise was then given to her publisher Frederick Warne & Co.
Magic World
During all life Mrs. Potter wrote about 23 children's books and presented the world with Peter Rabbit, Tom Kitten, Jemima Puddle-Duck, The Tailor of Gloucester and other Fairy-tale heroes who have gone beyond the bounds of book pages long ago, turning into toys, moving to cartoons, on children's stationery, clothes, dishes, sweets.
In Beatrix Potter's fairy tales Animals, dressed like people, come to life right in front of your eyes, help children believe in miracle while adults are taken to a distant childhood and here is the secret of popularity of her books not getting old till nowadays.
Beatrix's drawing-book is kept in one of London museums. In 2006 the film "Miss Potter" came out on the screen telling about the life of British storyteller and artist in which the main roles were performed by Renee Zellweger and Ewan McGregor.
Image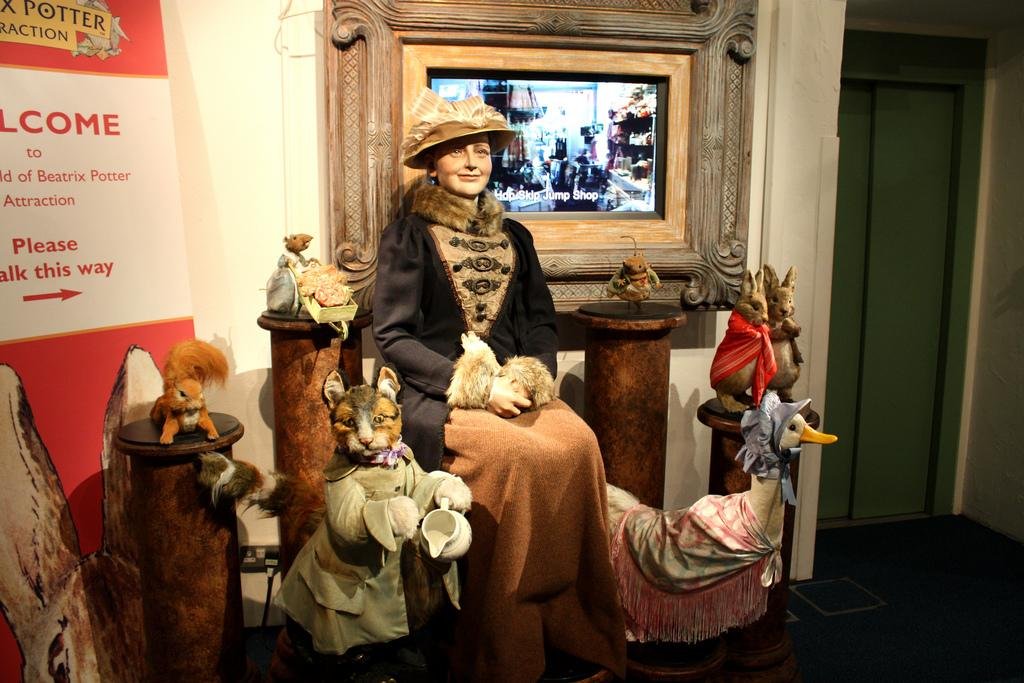 In the Lake District lots of tourists come from all over the world till these days to admire the places described in the books of the British legend. Every year since 1946 Hill Top visits thousands of people. According to the last will of Beatrix Potter everything was kept in the house as it was during the life of the writer. It seems that the British children's storyteller has just left the house for a walk and will come back soon.
My original post in Russian on Golos - Путь к успеху Беатрикс Поттер