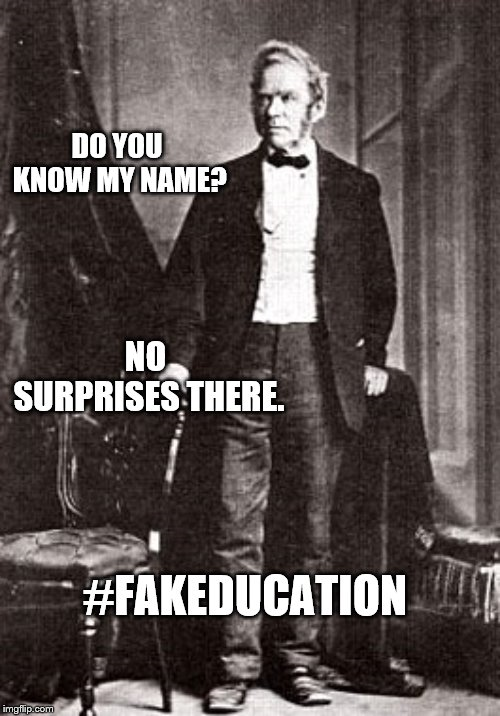 Josiah Warren is somebody that you will not learn about in your gov't forced indoctrination.
They refuse to allow ideas into your head that might decrease their control over the very thoughts of your mind.
I know to think this a few years ago would get you a one way trip to the rubber room in the jacket with the too long arms, but facts are facts.
You are intentionally denied information that could free you from the clutches of those that profit from your ignorance.
I've found my way out this trap by reading books written more than 100 years ago.
Back then the control grid was still pipe dream to those that now control it.
You are the victim of a concerted effort to insure that no pesky ideas about freedom, or even that freedom is a thing other than what you already have, have been intentionally denied to you.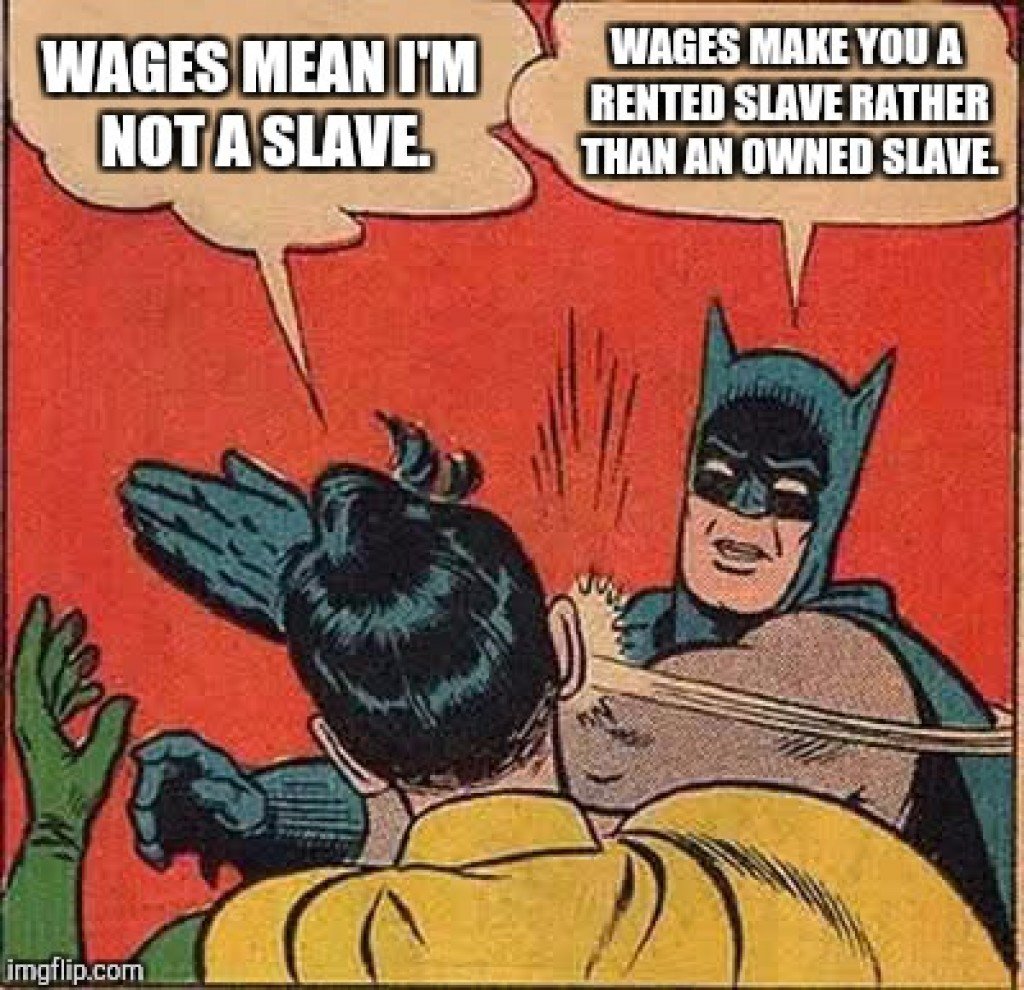 Read your way free, dear reader, the rest of us need you to free your mind from the box it was put in by those you accepted as 'authoritative'.
Do your own research.
By Josiah Warren
A few words for the American crisis.
The "United States" are no longer united —"The union" is broken — The great "American experiment" is checked and we have silently drifted under military despotism! and, instead of being a "self governing" people, every one's person and property are at the mercy or discretion of five or six military commanders—no two of whom can reasonably be expected to have the same settled policy or any policy founded on any principle or generally understood and accepted basis; and "security of person and property" (the professed object of all governments) is annihilated, and confusion and violence already reign supreme in the land proclaimed to be the lead of the political world!
Is this all that eighty nine years of proclamation of the rights of man and expenditures in their behalf can bring us?
Are the hopes of the intelligent and humane to sink below this darkening horizon and become lost in endless night, or is there some friendly star that keeps watch over human destiny, and that invites us to keep our eye steadily on its beneficent light as a guide out of our bewildering labyrinth of political fallacies?
This is not the time for elaborate exposures of error, nor for those philosophic analyses which demand time, security and calmness; but it is, most emphatically the time for put forth whatever will check the wide spread and wanton destruction of persons and property that characterizes our time, and for proposing anything which has a natural tendency towards the professed object of all governments.
I therefore come at once to the assertion (and I make it with all due deference to other judgments) that our present deplorable condition, like that of many other parts of the world, is in consequence of the people in general never having perceived or else having lost sight of, the legitimate object of all governments as displayed or implied in the American "Declaration of Independence."
Every individual of mankind has on INALIENABLE right to Life, Liberty and the pursuit of Happiness and it is solely to protect and secure the enjoyment of these rights unmolested that governments can, properly be instituted among men.
In other terms, Self Sovereignty is an instinct of every living organism; and it being an instinct, cannot be alienated or separated from that organism. It is the instinct of Self Preservation—the votes of ten thousand men cannot alienate it from a single individual, nor could the bayonets of twenty thousand men neutralize it any more than they could put a stop to the instinctive desire for food in a hungry man.
The action of this instinct being involuntary, every one has the same absolute right to its exercise that he has to complexion or the forms of his features, to any extent, not disturbing another: and it is solely to prevent or restrain such disturbance or encroachments that governments are properly instituted.
In still shorter terms, the legitimate and appropriate mission of governments is the defense and protection of the inalienable right of Sovereignty in every individual.
But what is it that constitutes encroachment?
Suppose my house to be on fire and I seize a pail of water in the hands of un passer by, without waiting to explain or ask leave—this would be one degree of encroachment but perhaps the owner would excuse it on the grounds of its necessity.
Suppose a man walks into my house without waiting for leave—it may or may not disturb or offend me, or constitute a degree of encroachment.
If I find that he has no excusable errand, and require him to retire and he refuses, this would be a degree of encroachment; which, I might meet with a few words and might need no government to assist me.
If he procedes to rob the house, I may have reason to think that he is driven to desperation by having a starving family and I may not resort to violence, or I may perceive that he is a wanton and reckless robber or filibuster and that this is an unnecessary encroachment, which, in defense of my own rights as well as the sane rights in others, I am justifiable in resisting; and if I have not sufficient power to do so without endangering myself or property, I will call for help:—this help, whether in the form of police or an arms, is government, and its function is to use force to prevent him from using force against me and mine; it interferes, with my consent, to prevent interference with my sovereign right to control my own:—its mission is "intervention for the sake of non-intervention."
The problems we face today are the same problems that were faced 100 years ago.
Rule by force is the disease, who and how are symptoms.
Watch for the bounty.